Turn a frame into a dry erase memo board
I have such an easy tutorial for you today on how to turn a frame into a dry erase memo board!  You can write on glass with a dry erase marker and it comes right off! This project took me about 10 minutes from start to finish, not kidding!   My oldest is an early riser so I love to leave him little notes that he can see first thing in the morning!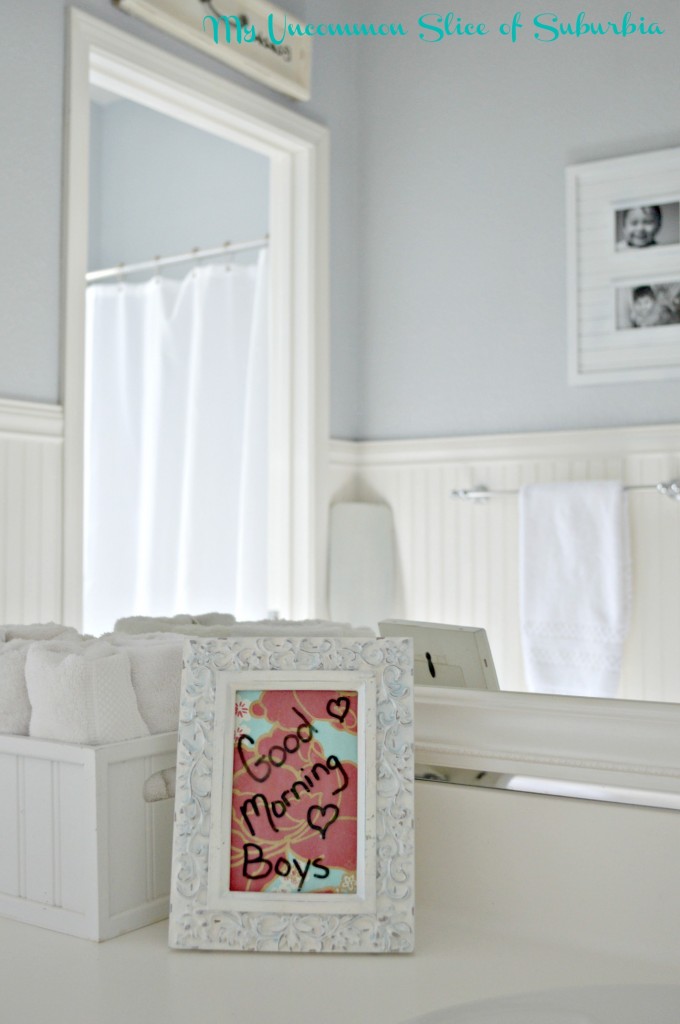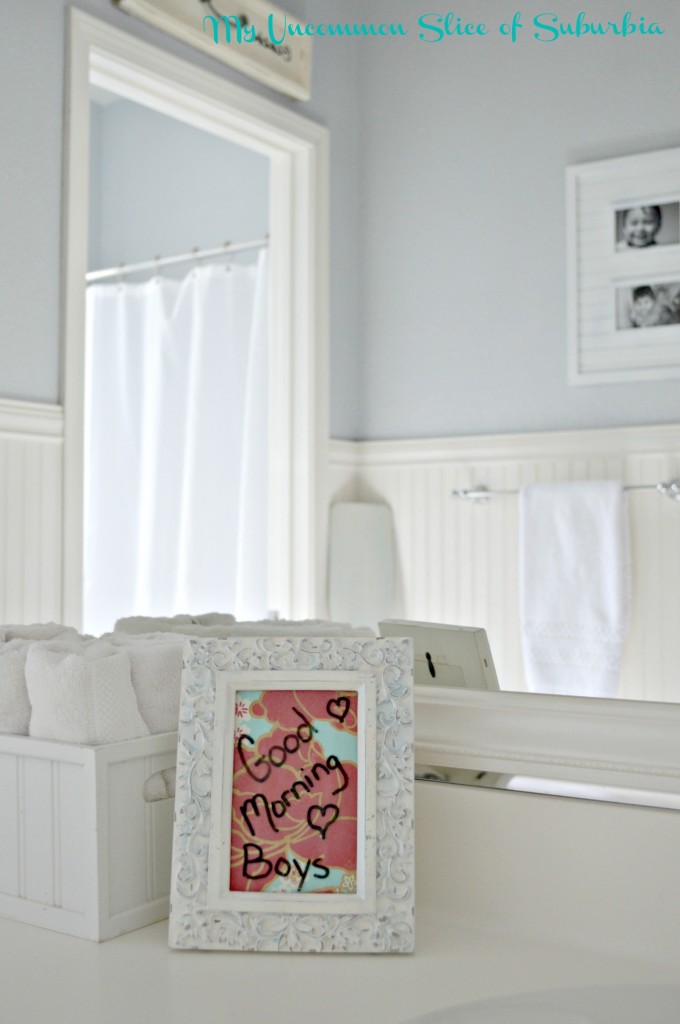 Supplies:
Old picture frame
Fabric or decorative paper
Dry erase marker
Scissors
~Optional~
Paint and Paintbrush to update the frame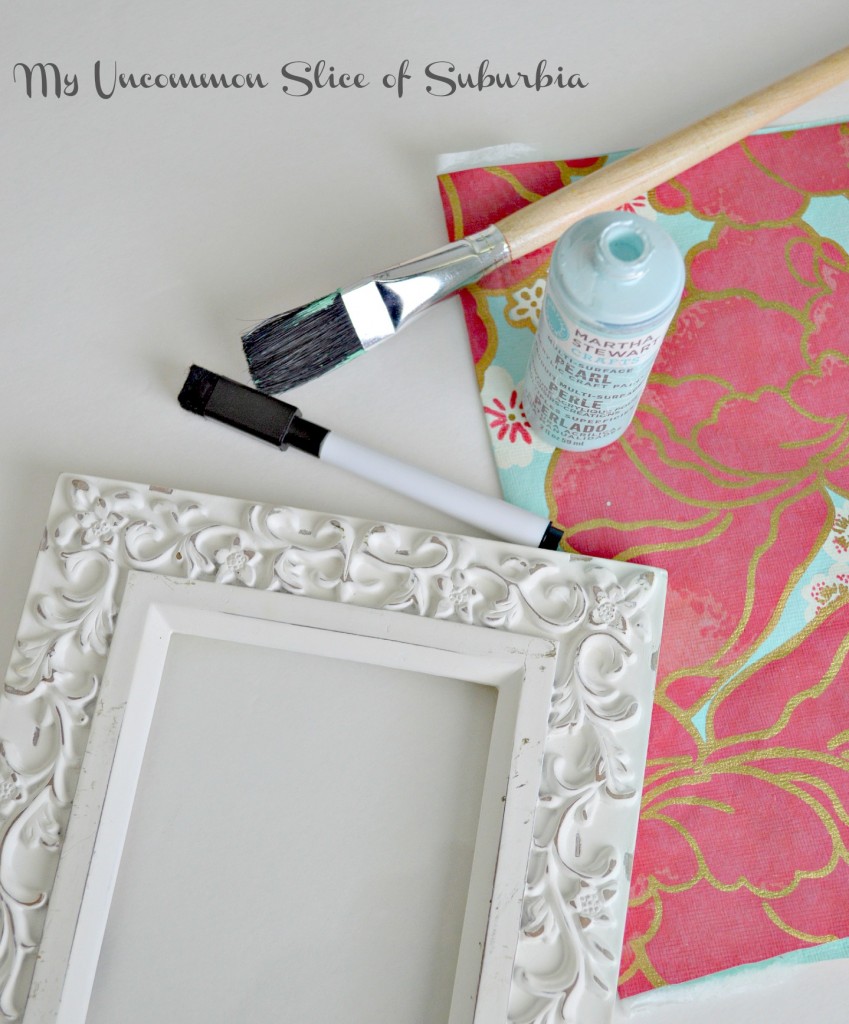 I simply went over the frame with some pearlescent paint in the color blue to add a bit of a change.  I Measured and cut out the paper, added it the back of the glass, closed up the frame and voila!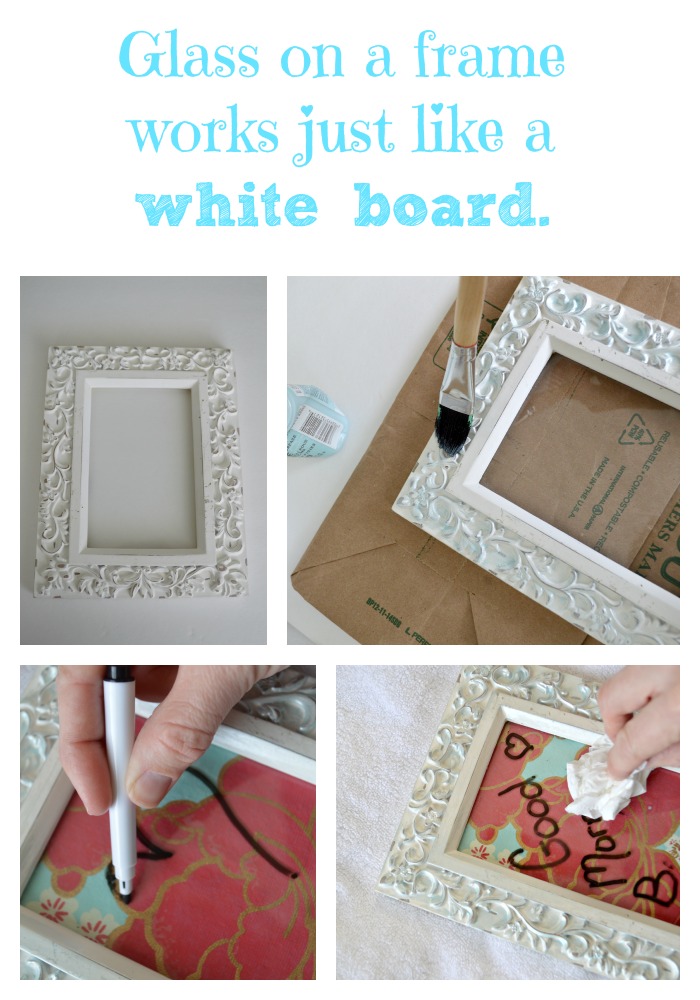 Write whatever message you would like!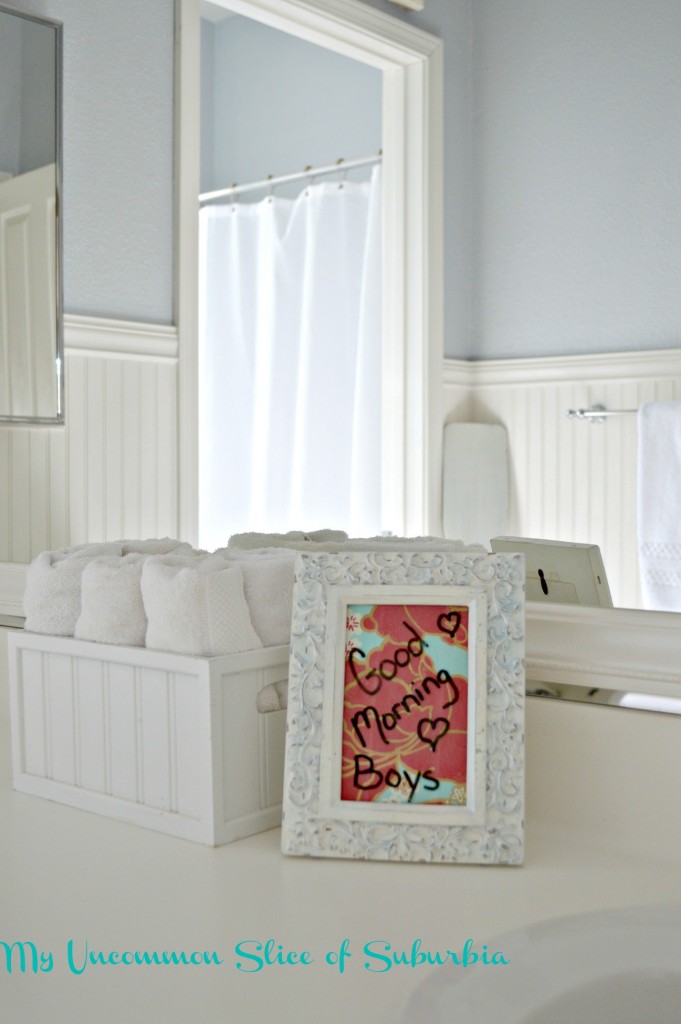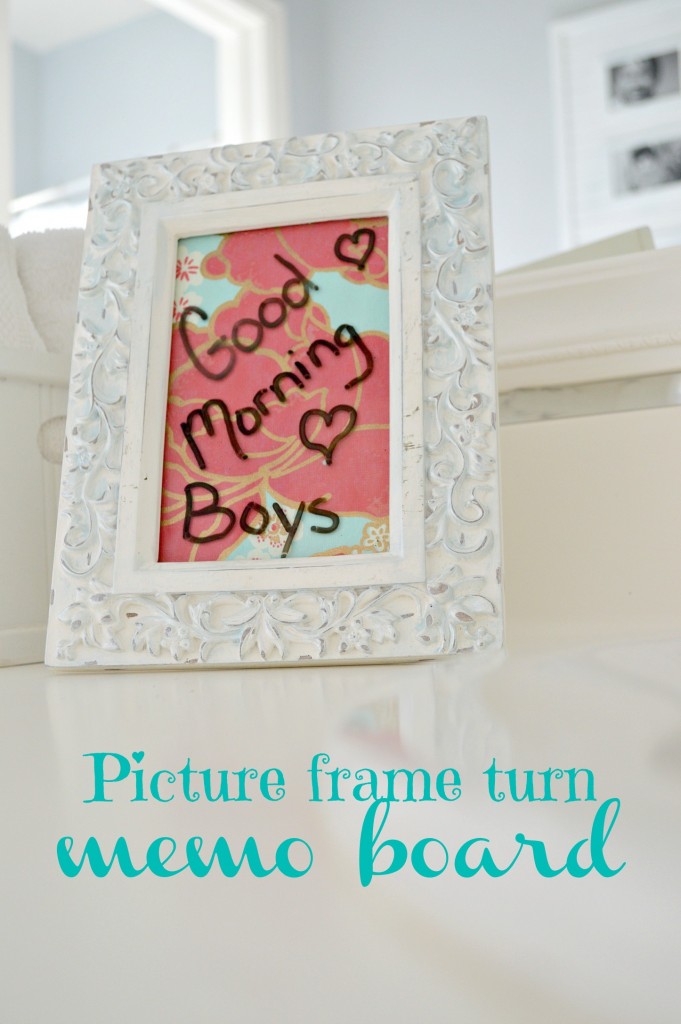 Imagine these cute boards in the kitchen, office, kids rooms, etc.  The possibilities are endless!
If you would like to see more of the kids bathroom makeover from a few years back you can find it right here.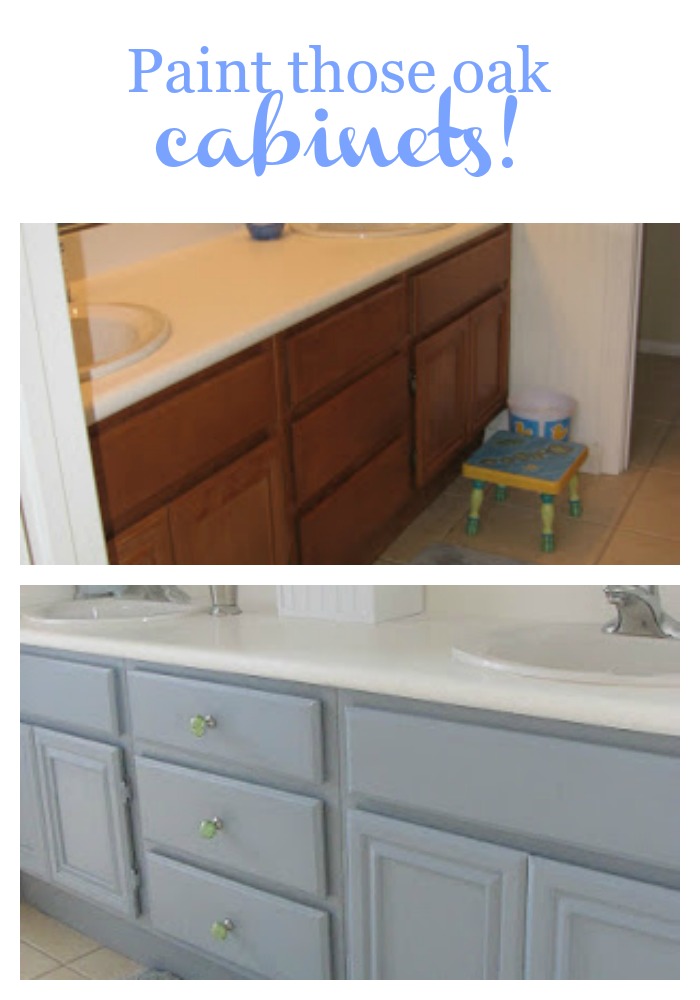 Thanks for stopping in today!