Transforming Those Old Picture Frames!
I had so much fun transforming some old picture frames for my almost completed closet. I'm just beautifying a few areas  with accessories from home. My only purchase has been this beautiful pink lady that displays my bracelets for $9.00 at TJ Max.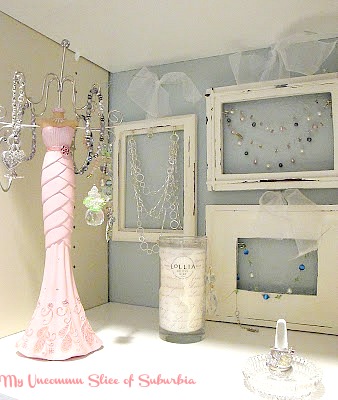 All my jewelry has been hidden in a drawer, it's nice to have it displayed
The frames, yes, I knew all those old frames would come in handy some day
A little paint and distressing gives them a whole new feel
I simply gave them 2 coats of white paint and distressed the edges by using sand paper.  So easy!
So ladies, pull those old frames out and display those gorgeous necklaces! Enjoy your day!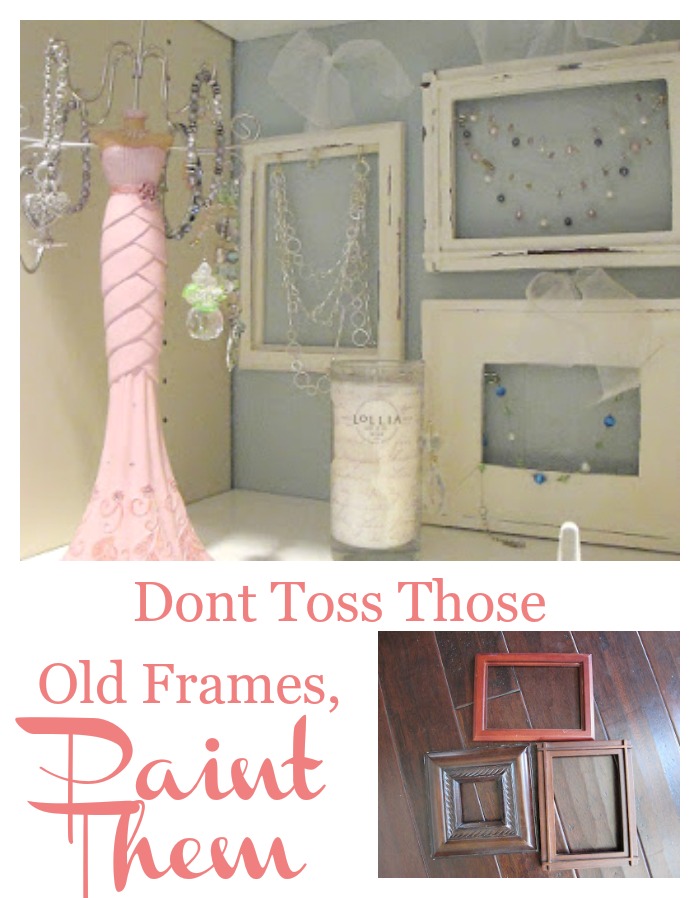 Thanks for stopping by today!