DIY Twine Valentine's Heart
Hi Friends I have fun little tutorial for Valentine's day for you, a DIY Twine Valentine's Heart. I can't believe this is my first craft for 2015, the kids are still out of school and Christmas was just put away so I am slowly getting back into the swing of things. Although I am behind, I have to admit, I've thoroughly enjoyed a little time off and enjoying it with family!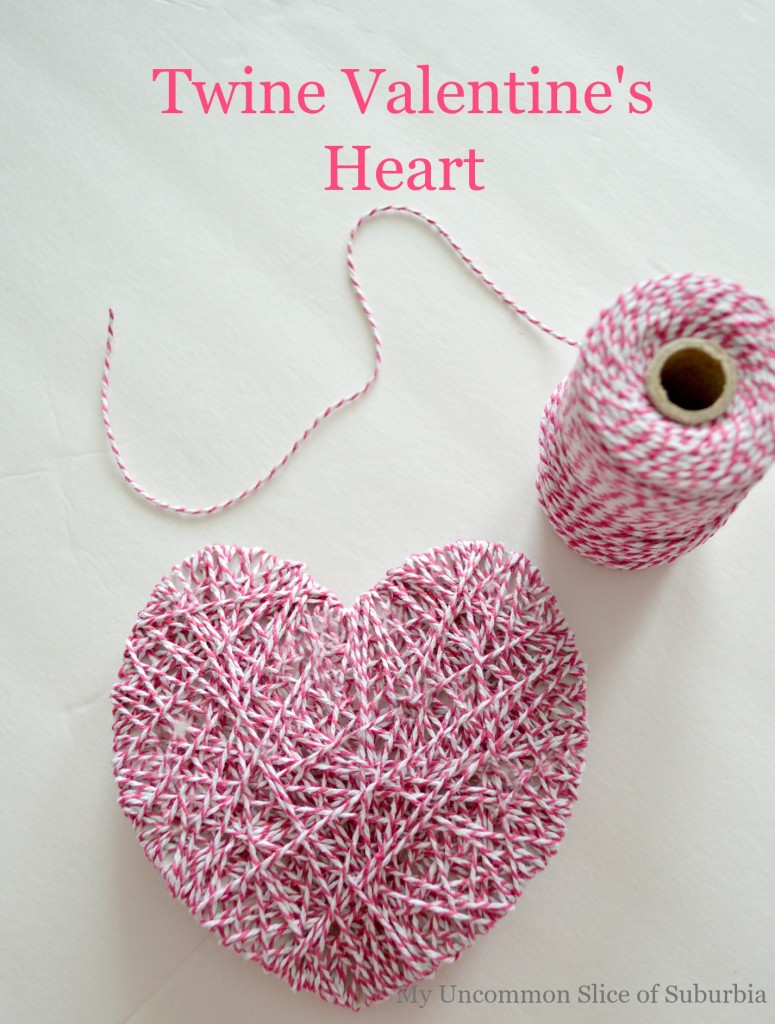 Supplies
(affiliate links for your convenience)
Baker's Twine
Multi-Purpose Scissors
Cardboard or sturdy paper plate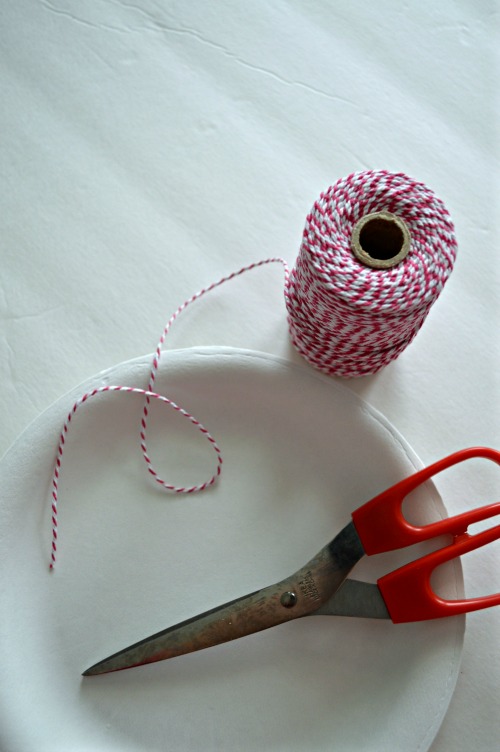 Simply draw a heart on your paper plate and cut it out.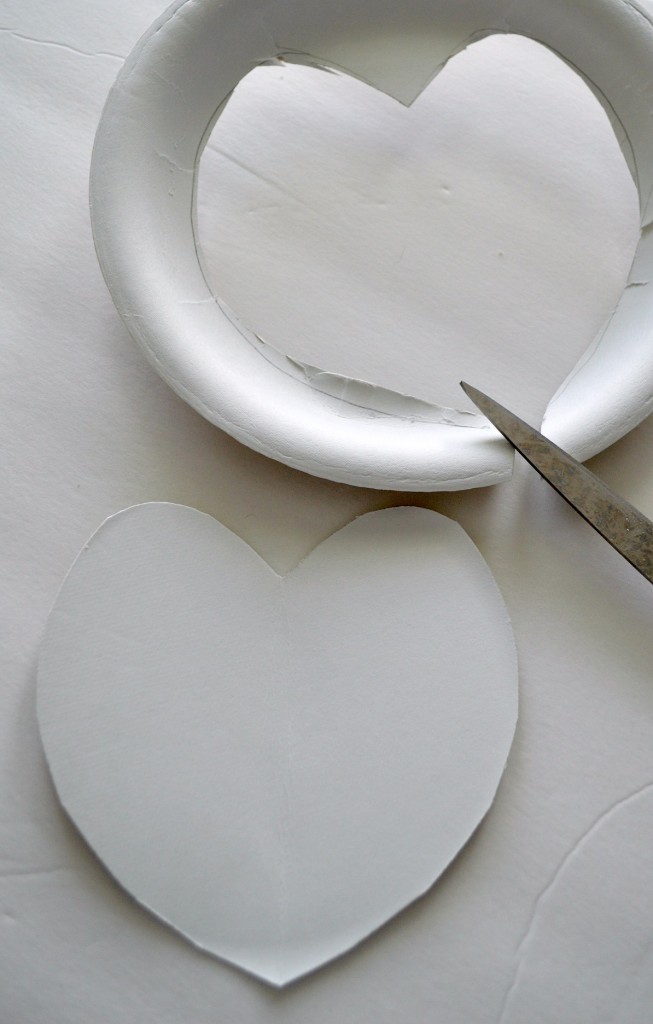 Next start wrapping your twine around and around and around and around, no rocket science here, go whichever direction you would like. I didn't even secure the twine with tape or glue as it becomes very secure once wrapped a few times.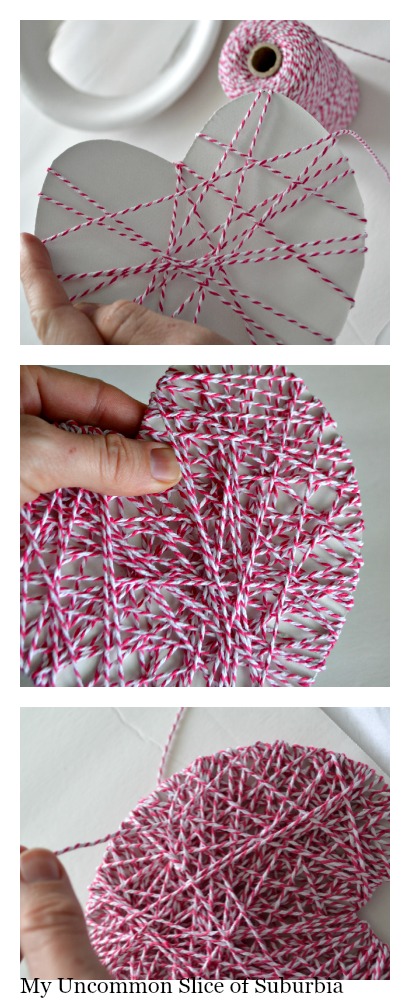 Once you are complete, simple tie a knot and cut the end, voila you are done. This would be super cute on a present, make a bunch of mini ones and turn them into garland, the possibilities are endless.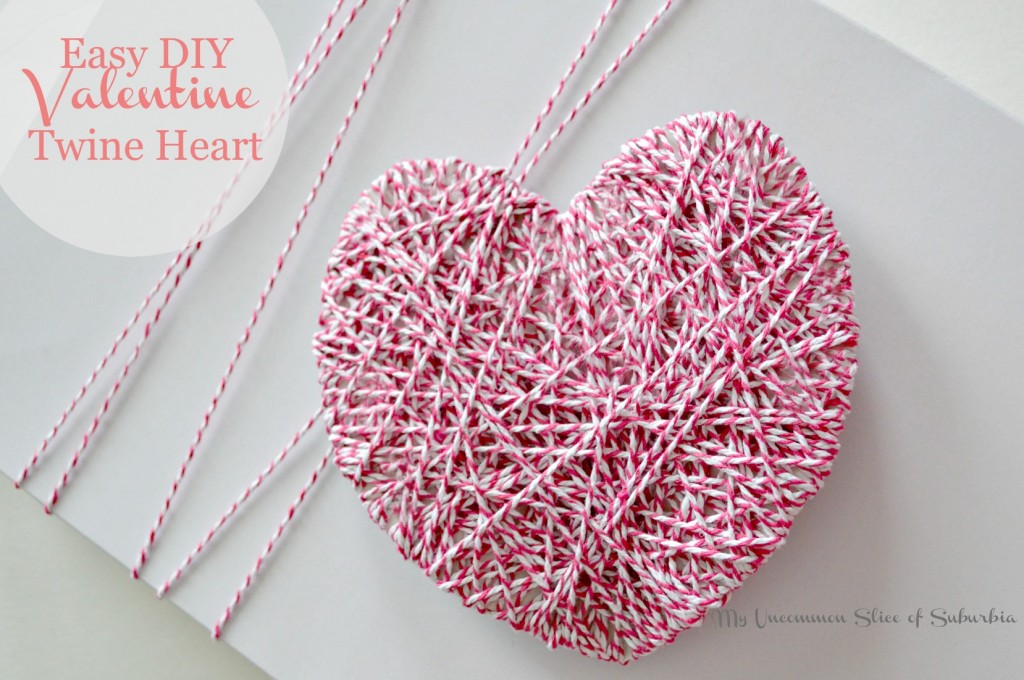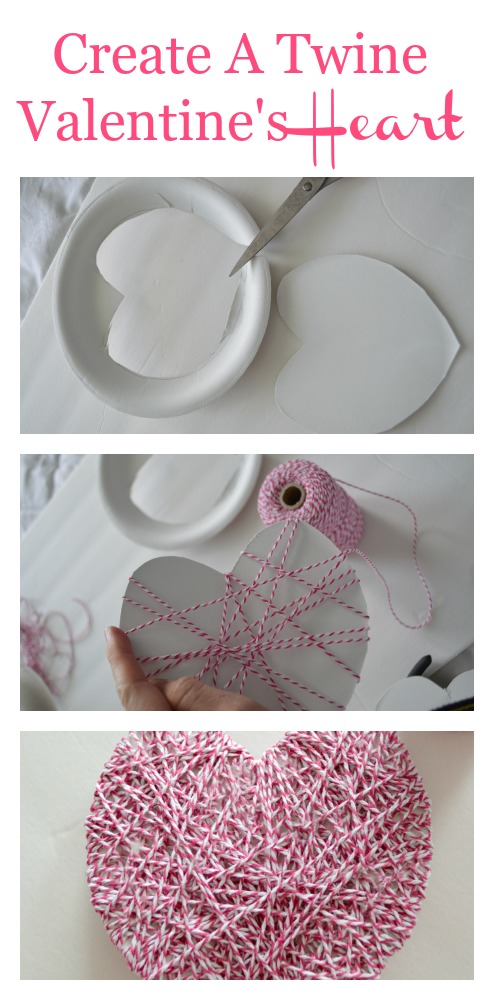 Thanks so much for stopping in today, you can find more of my Valentines crafts right here. Have a fabulous weekend!