Fall touches around the house
~Hi Friends~
Hurray for Friday, this week I have been adding more touches of fall around the house. If you missed part 1 of our Fall Home Tour you can find it right here.
Our front porch usually doesn't get much attention because it is so darn small.  I dream of a wrap around porch with rocking chairs but I don't think that is happening anytime soon.  Meanwhile I will just have to make our tiny little space work. Isn't Mr. Owl so cute!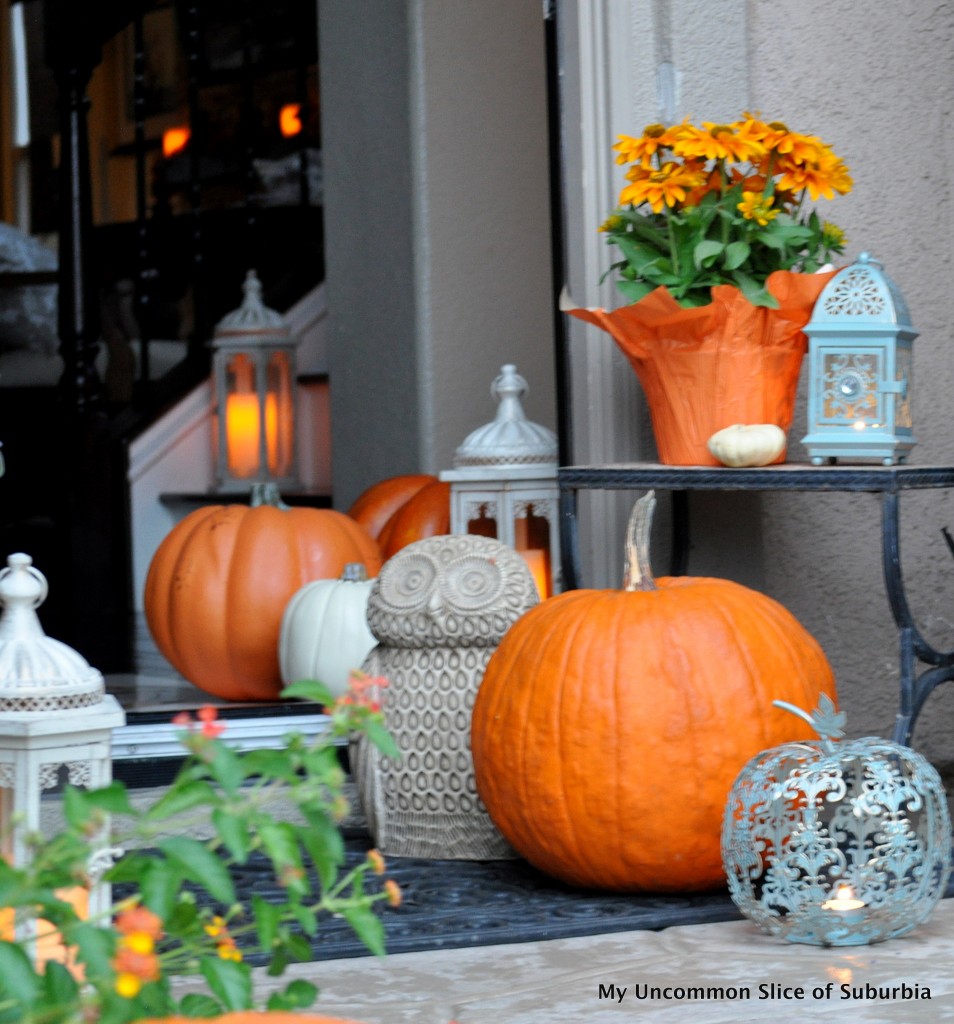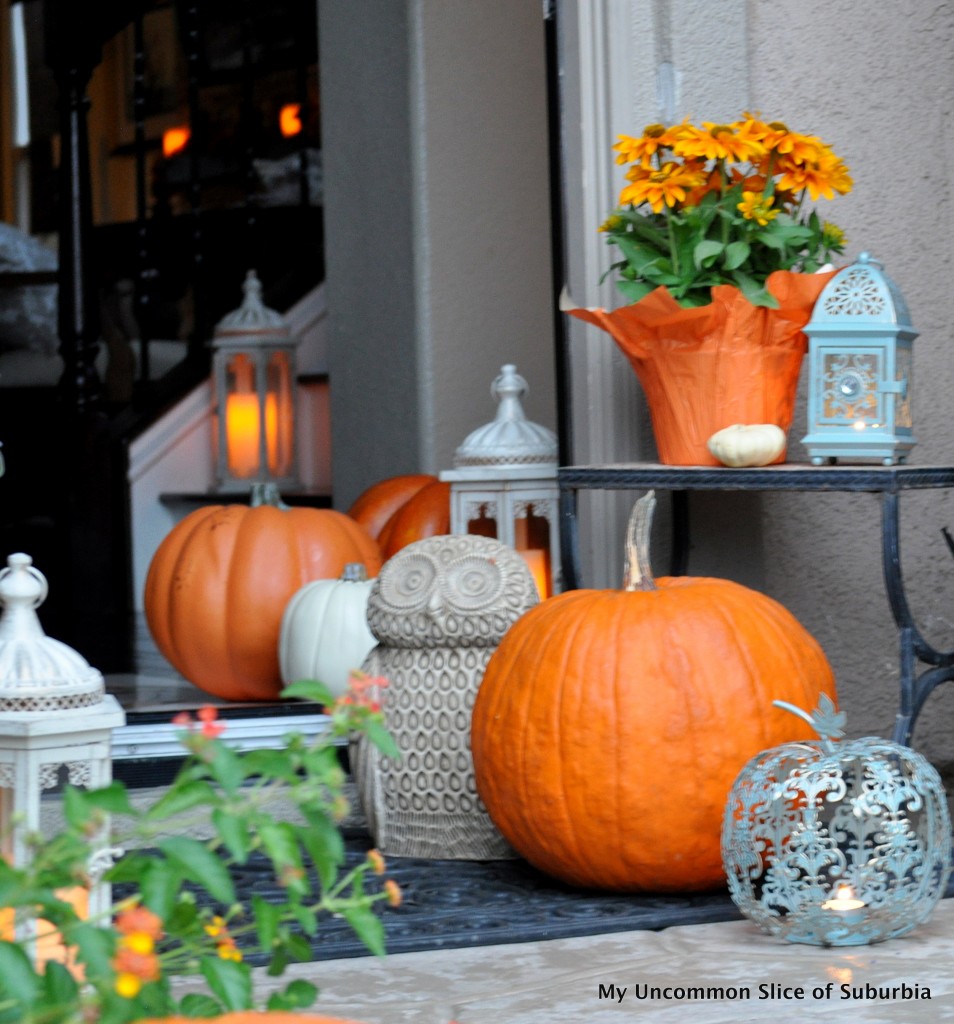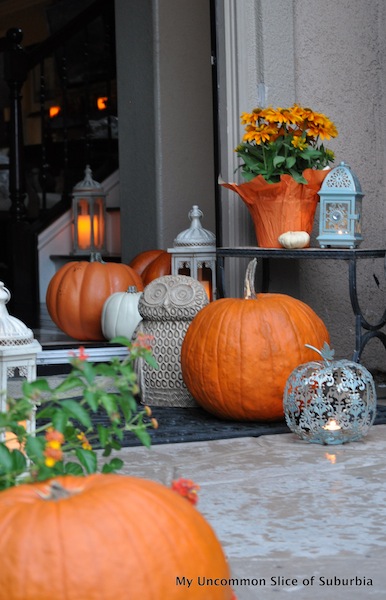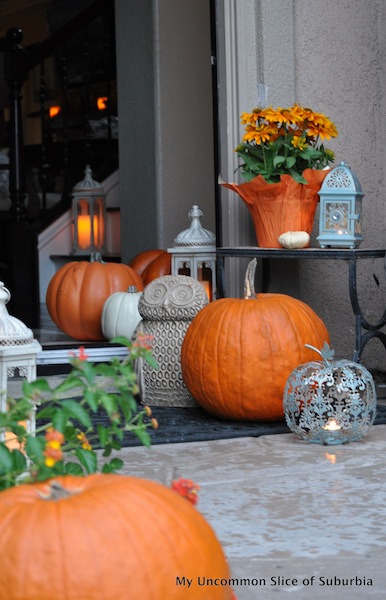 As you walk in I decided to add some lanterns mixed with pumpkins heading up the stairs, I love how they look at night! Such a pretty, warm glow and it makes the house feel so cozy.
I am in serious love with the antique pumpkin tea light holder.  I love how the scrollwork creates whimsical shadows in the dark.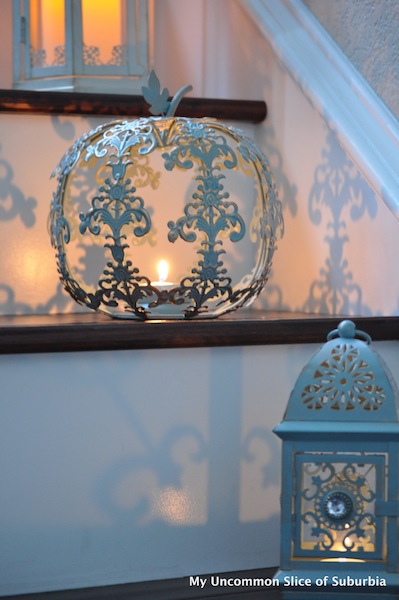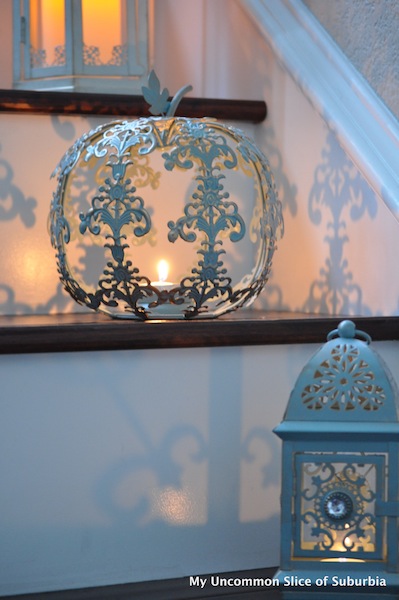 To prep the table for Thanksgiving I decided to add a little extra color with pops of red and green using pumpkins and napkin rings.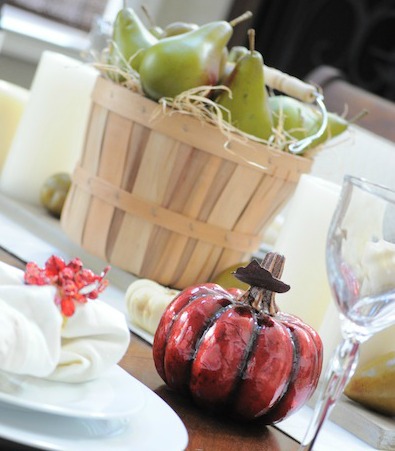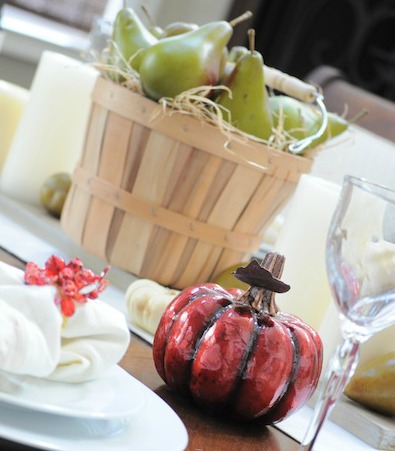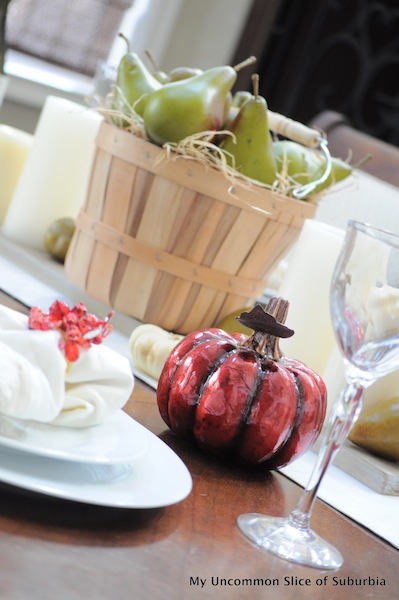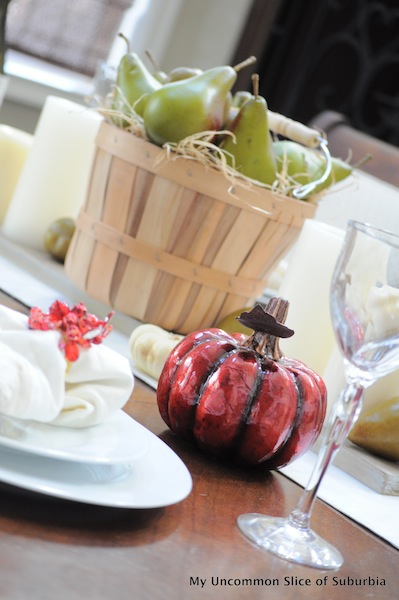 Next I decorated our buffet for the very first time.  I filled the Mason Jar Drink Dispenser with guards and pumpkins, added my antique scale and a table runner I made. (more on that later)
I think I am all finished decorating for fall, before you know it Christmas will be here!