It is time for some fun Christmas Trees on Cars decor ideas! Myself and several other fabulous friends are here to share with you how we decorated some super cute cars with tree's, it doesn't get much funner then that!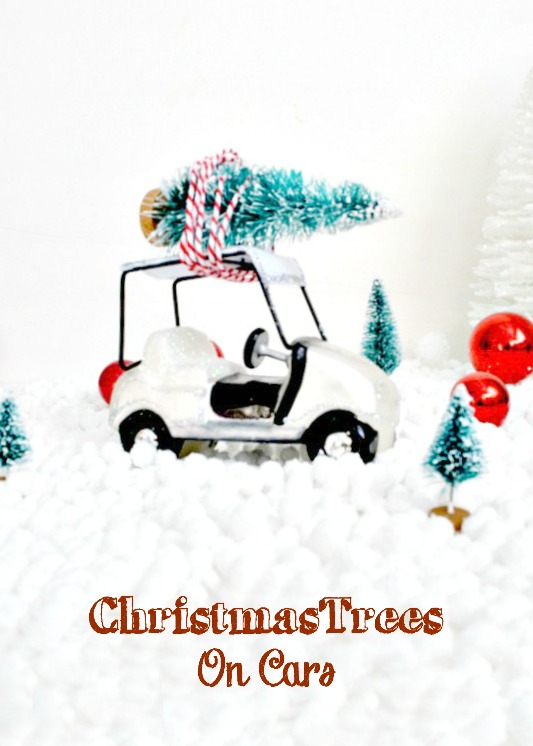 Growing up, my Grandfather always had a love for old cars.  I have so many great memories of getting rides with him and my Grandmother in an old car, the highlight would be when he let me steer the wheel.  I still have these memories and lots of pictures that will last a lifetime!  (I was going to share the picture of my grandparents in a Christmas parade in their old 1930's ford dressed like Mr and Mrs Clause. However, I can't remember the code to our safe that stores all of our photo's, grrrrr)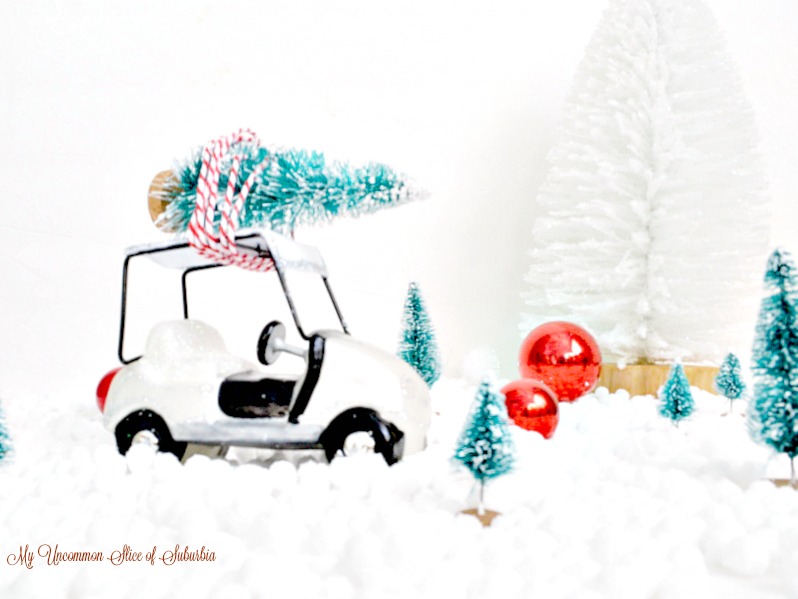 Something so nostalgic about it!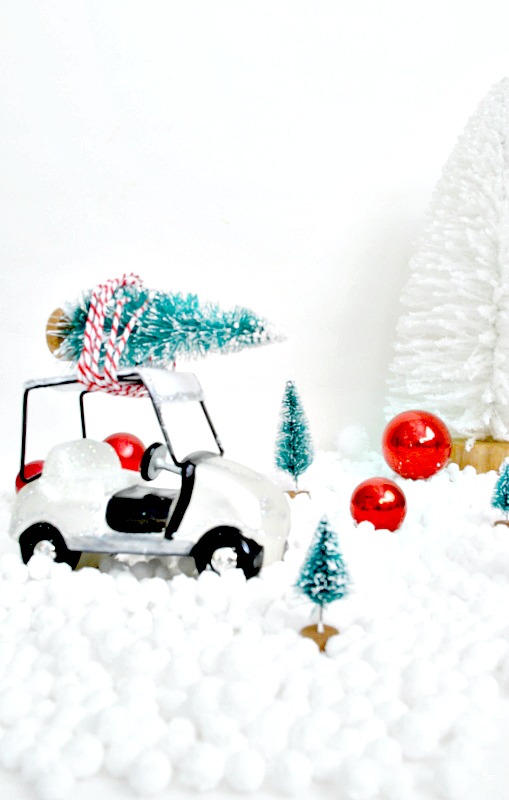 When I was a little girl we would load up in my mom's station wagon and drive out to the mountains with our best friends.  We would find the perfect tree, my dad would cut it down and tie it to the roof top using twine. The whole ride back home I would be so nervous thinking the tree was going to fly off the roof, thankfully it never did!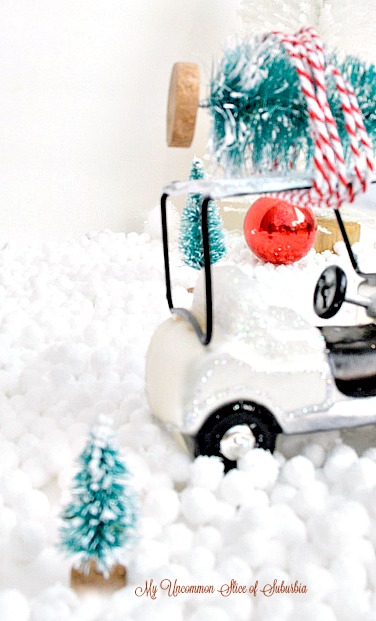 Each of us has come up with our own version and style of Trees on Cars, they are all so fun and unique!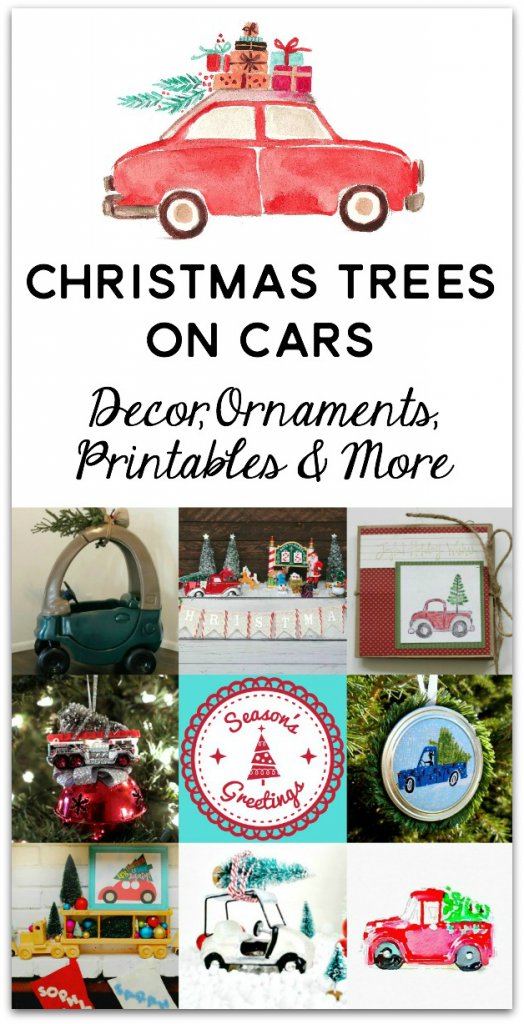 Hopefully we have inspired you to create your own tree on car this holiday season!
An Extraordinary Day – Cupcakes and Crinoline – Kaleidoscope of Colors – Love of Home – My Uncommon Slice of Suburbia – Silly Pearl – Simply Kelly Designs – Yesterday on Tuesday
~Thanks so much for stopping in today~