Barn Doors For The Laundry Room
I am so excited to share this post with you today, we have been talking about barn doors for the laundry room for a very long time!  Well, it was time to stop talking and start doing, as they say.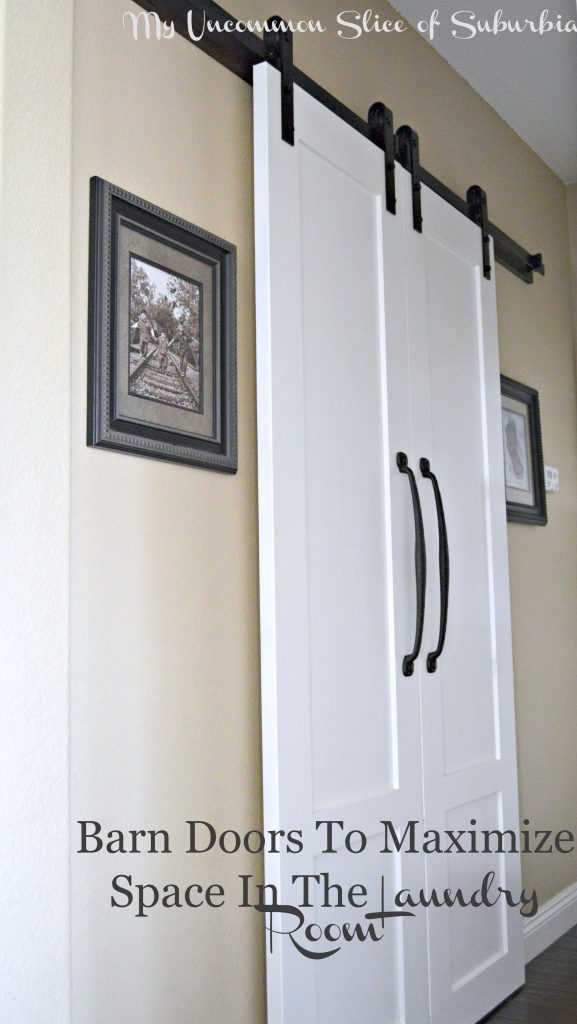 Lets face it, a family of 5 means lots of laundry which equals lots of my time spent in our little laundry room.  The door swings inward and cuts that room in half, I needed something that would maximize the space.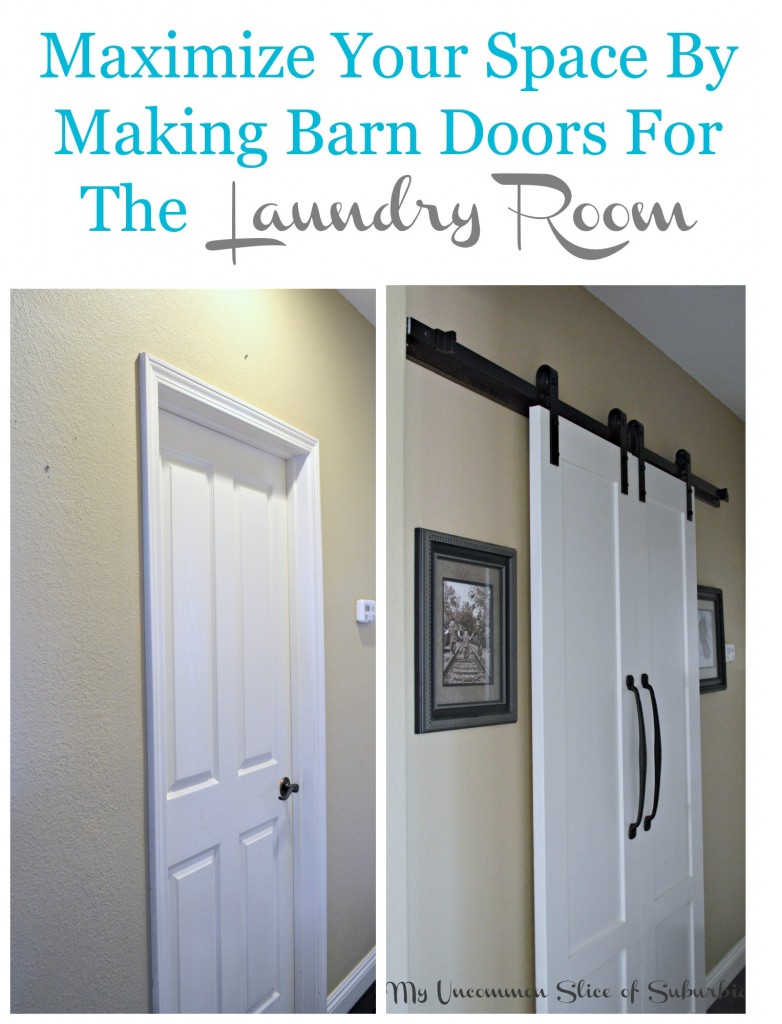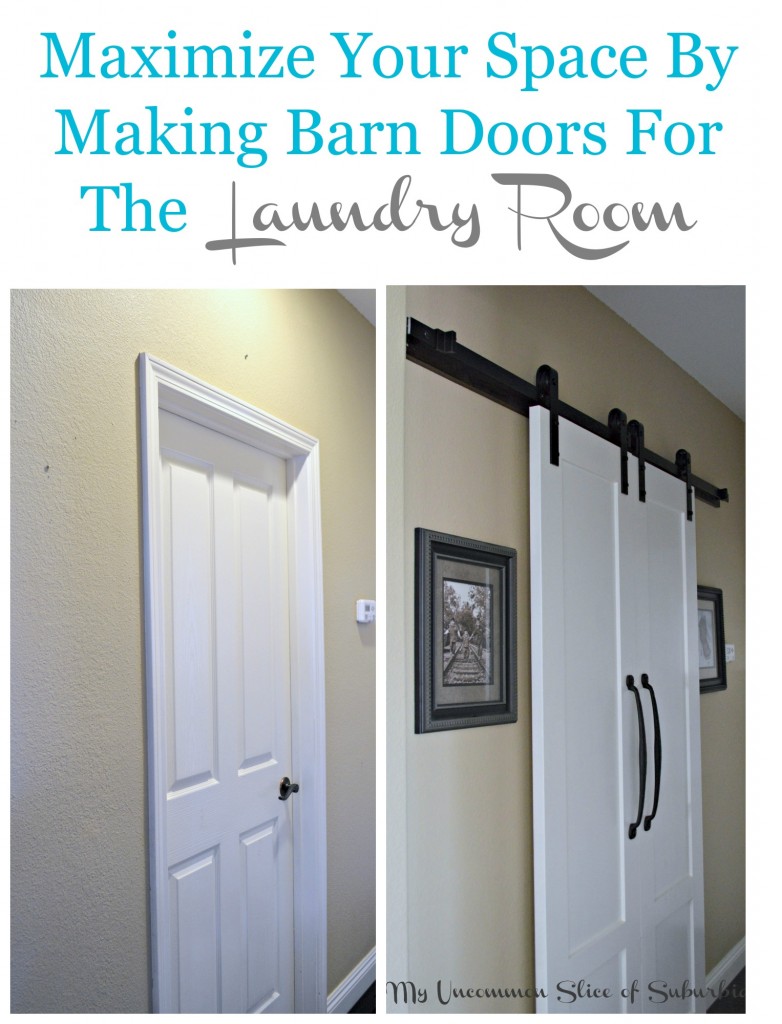 When  Porch challenged me to come up with something creative using supplies from  Hickory Hardware I knew exactly what we were going to create, barn doors!
Step 1: Paint or Stain the door
We were keeping our eyes out for a pair of salvaged doors but wow, everything I came across they wanted lots of money, then the hubby found these fabulous doors at Lowe's. I absolutely loved the doors and couldn't pass up the steal.  I thought about staining them with a dark stain but the hallway is so small and does not have much light, I figured keeping it white would brighten up the space.  I  went to work and gave it a coat of Swiss Coffee using a foam roller and angled brush.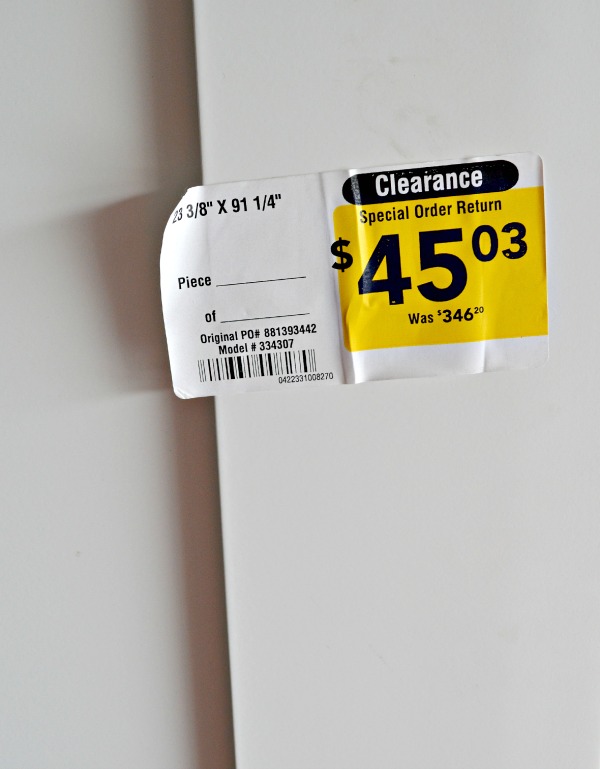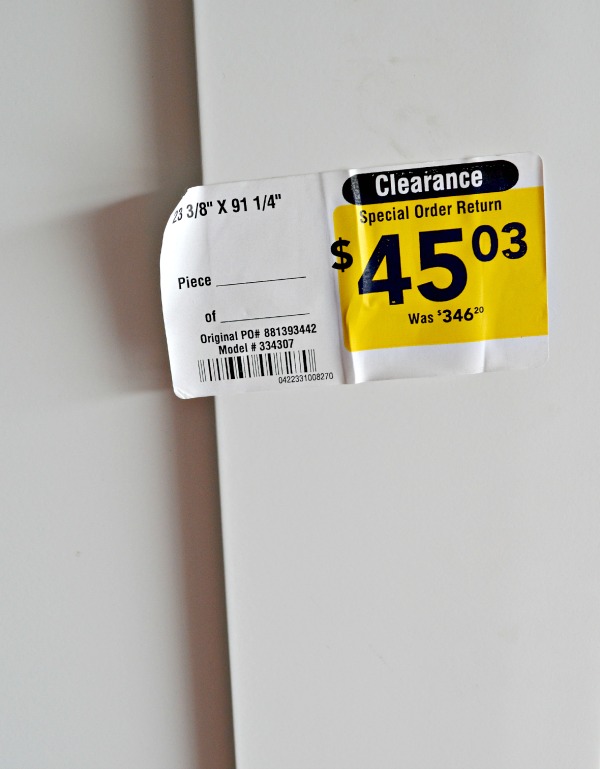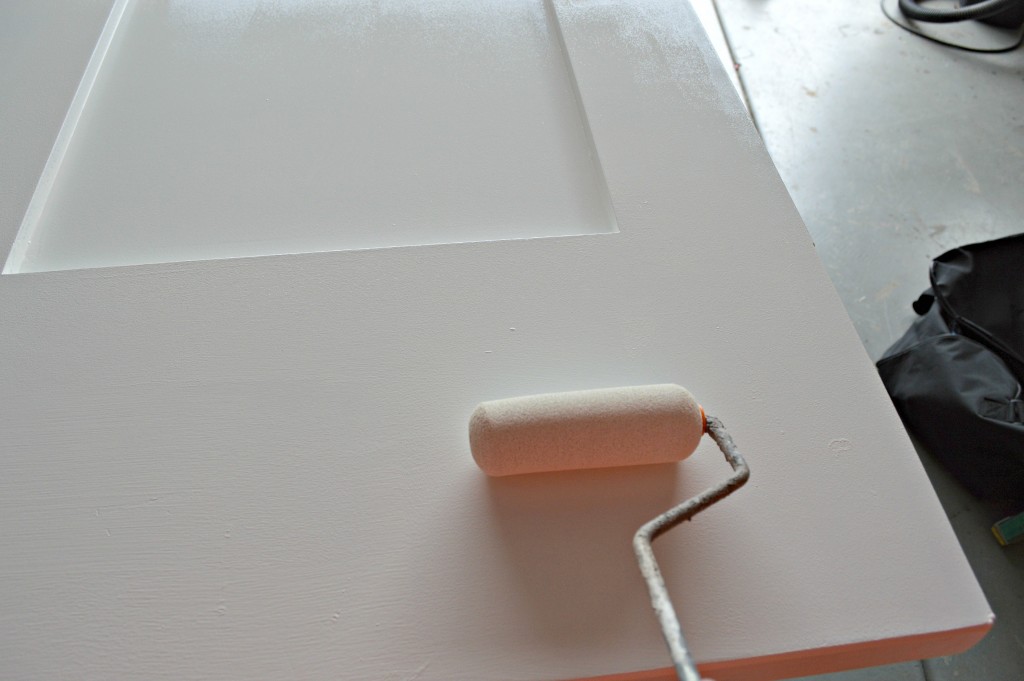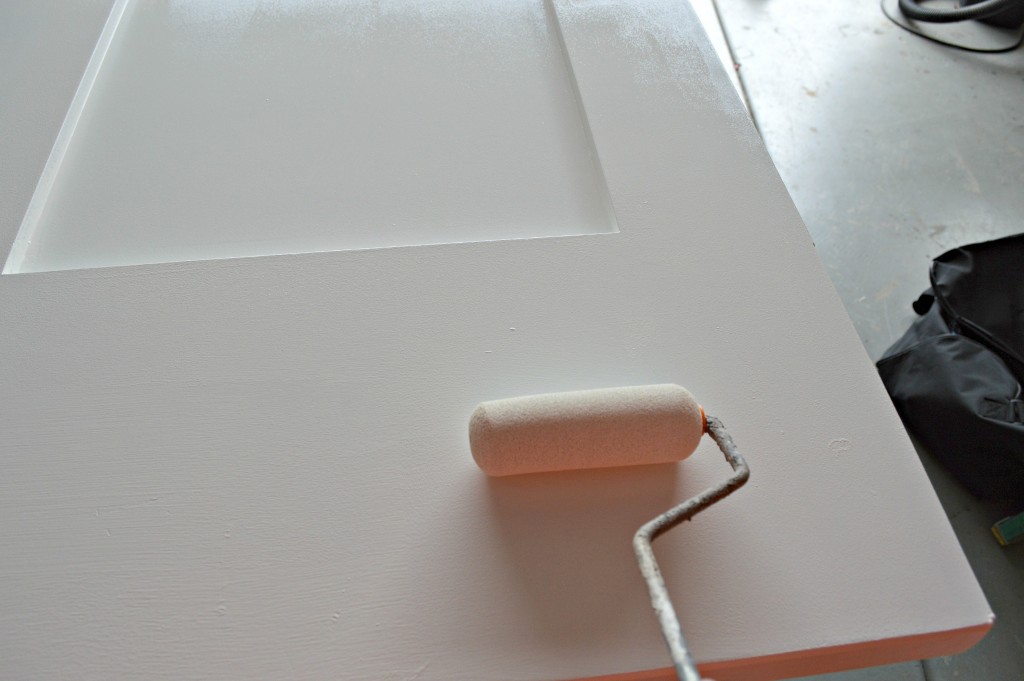 Step 2: Make the Rail Backer
The track must be installed on a solid surface! We cut a 1″ x 4″mounting board the same length as the track and I stained it with Min Wax Ebony.   Once the backer is dry, lay the rail flat on top of the backer and mark the hole locations for the rail hardware then remove.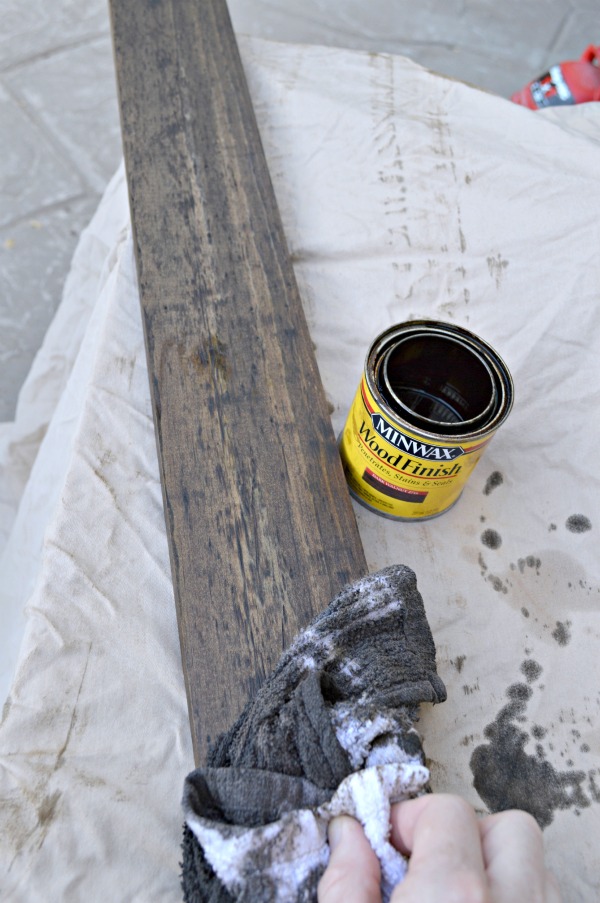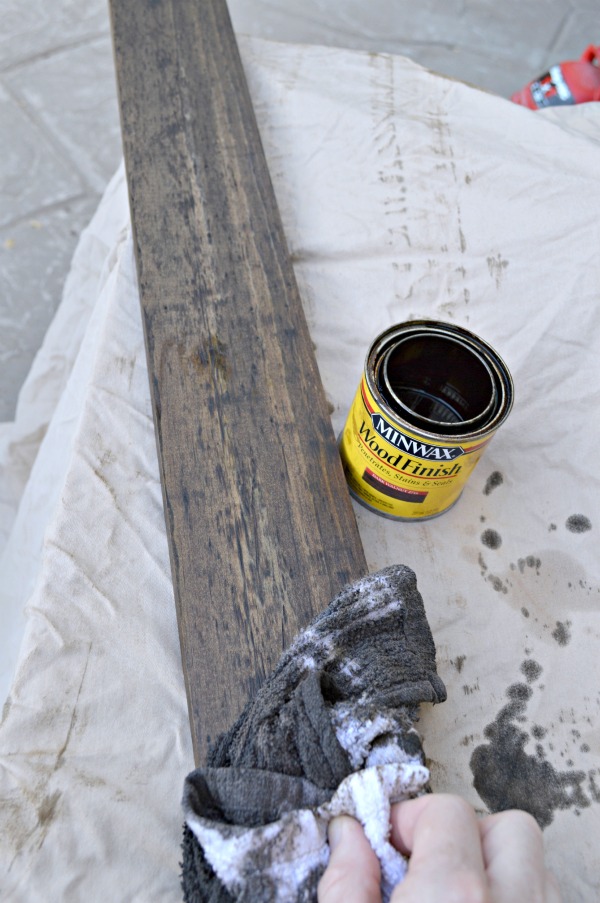 Step 3: On the wall, locate and mark the studs. Remember this is going to be holding a heavy door so you must drill into studs!
Step 4:  Secure the rail backer, thank goodness for good friends that come and help!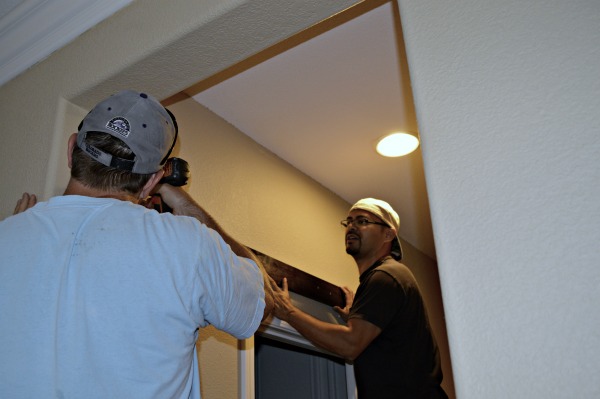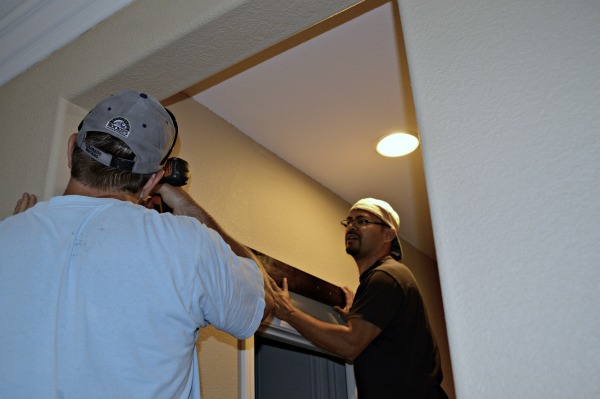 Step 5:  Install the track onto the Rail Backer. Here I will refer you to the professionals, the how to instructions that come with the kit! So our intention was to make our own track, really it was BUT time was ticking so we bit the bullet and purchased two tracks from Home Depot. (thank goodness for a really great coupon we had) However, making your own track is completely do-able, you will save a ton of money and you won't have any troubles finding a tutorial on-line. We did have to cut the track to fit our wall and since we had 2 doors we needed 2 tracks.
We purchased our tracks at Home Depot, but you can also order them online, Everbilt Dark Oil-Rubbed Bronze Steel Decorative Sliding Door Hardware.  (affiliate link)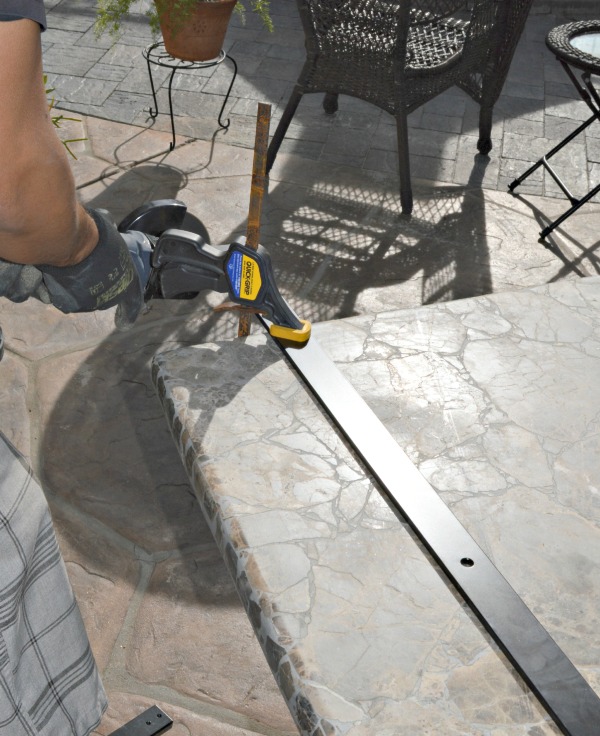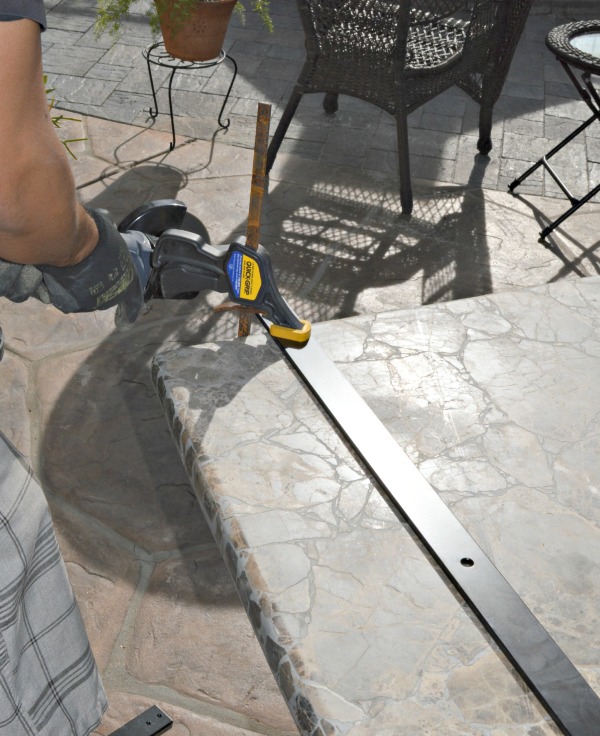 Step 6:  Install the hardware onto the door following the instructions that come with the kit and hang. Once complete you are ready to hang the doors on the track.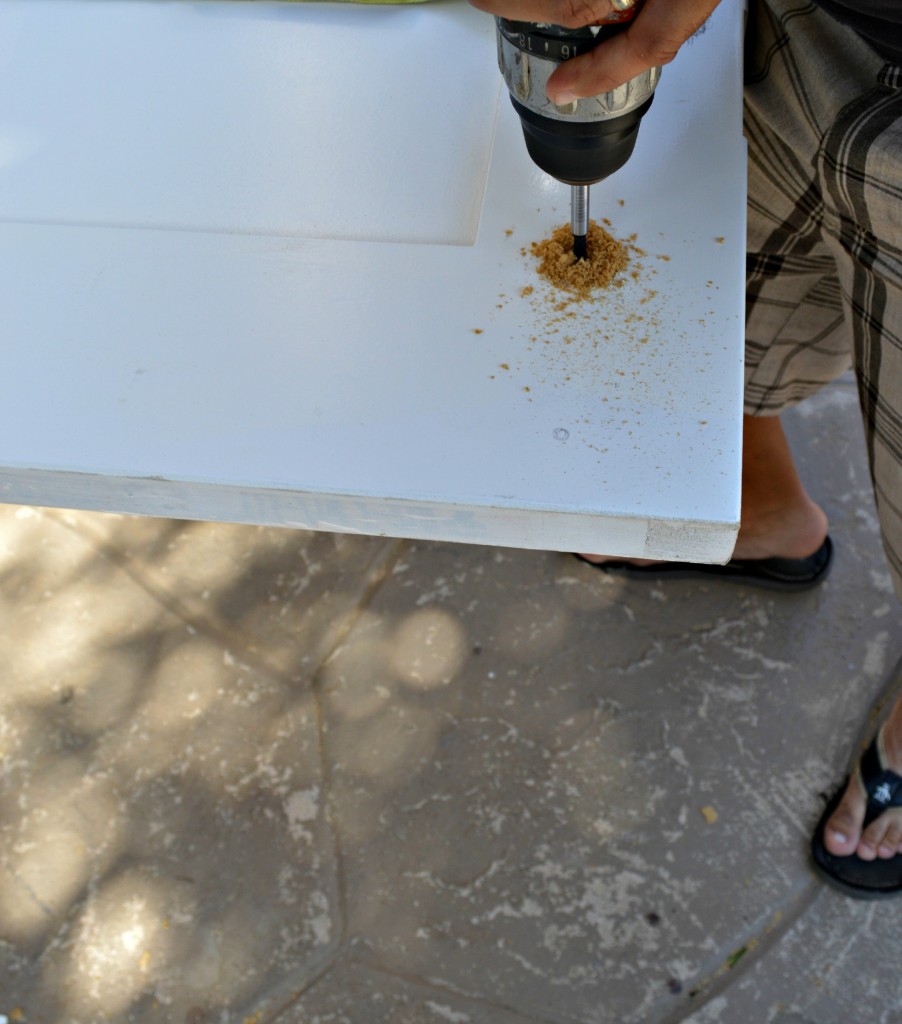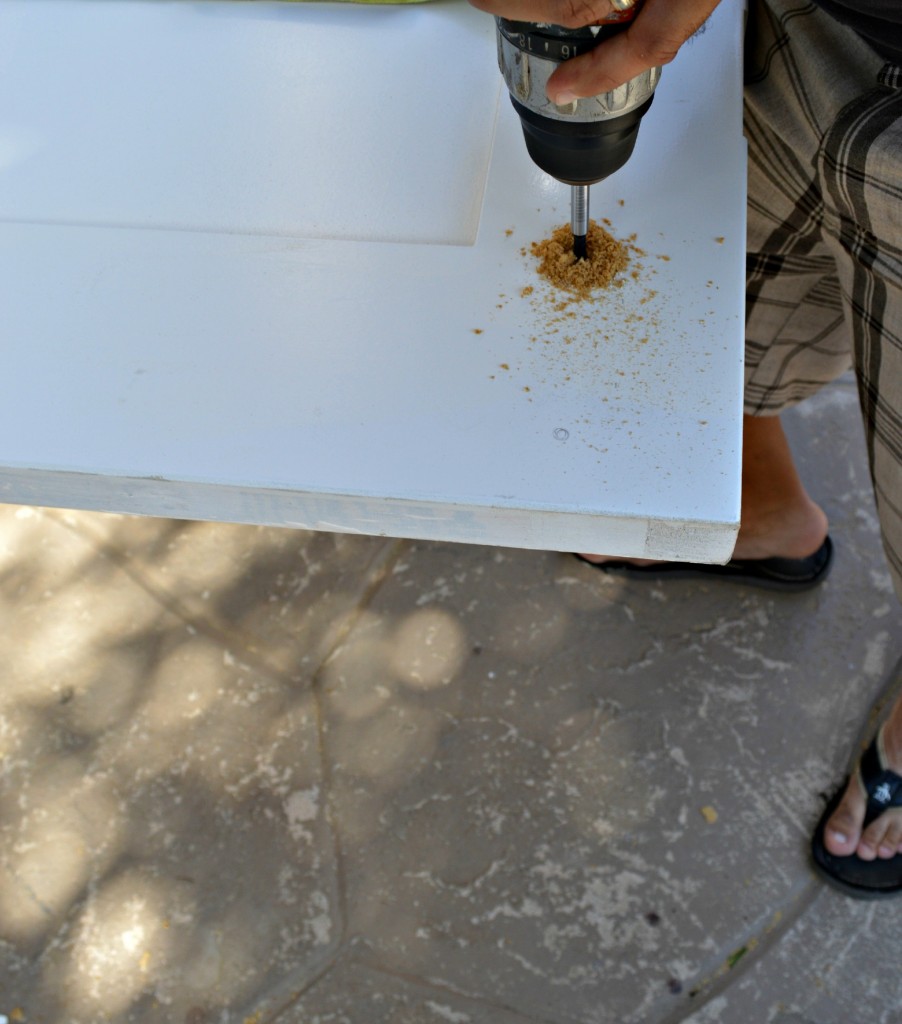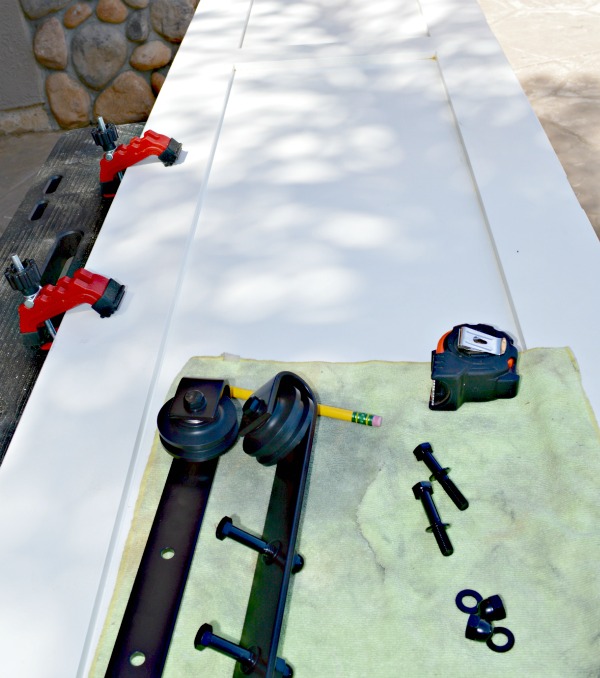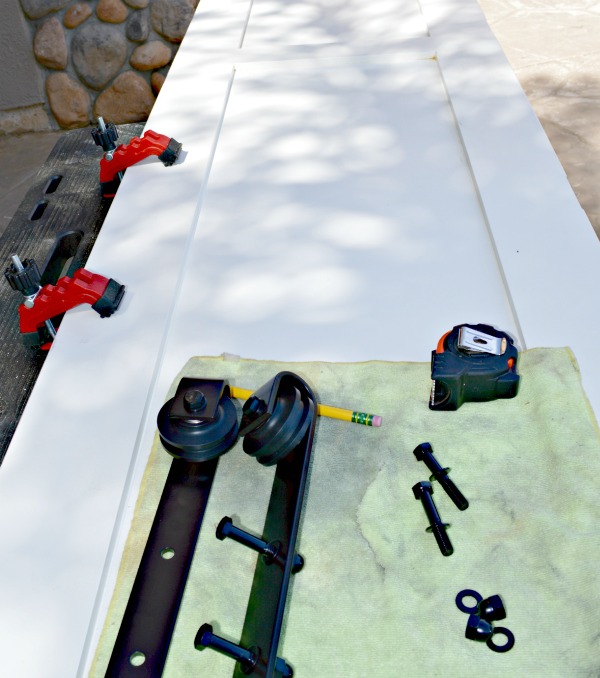 Step 7:  Install the pulls so we can open and close the doors.  For the hardware I chose 2 18″ rustic iron pulls,  I really wanted the hardware to stand out.  These pieces were so beautiful and knew the minute I saw them they would be the perfect jewelry for our new barn doors!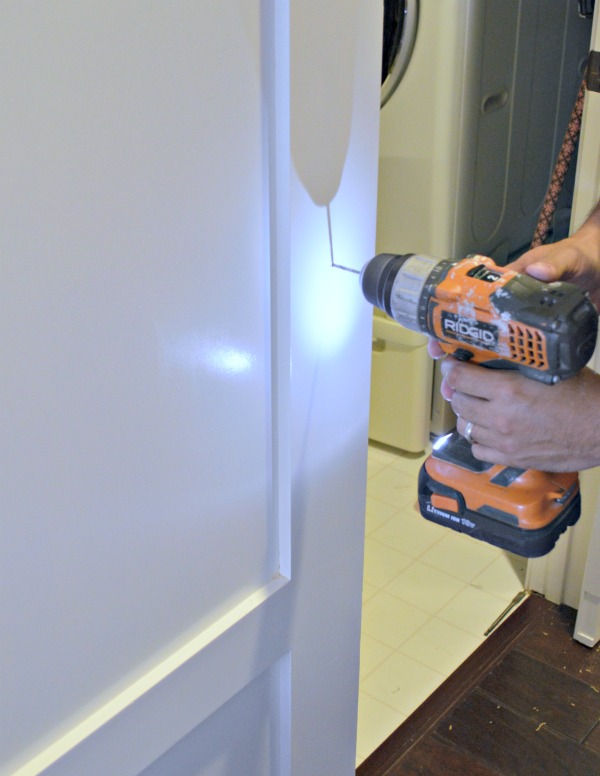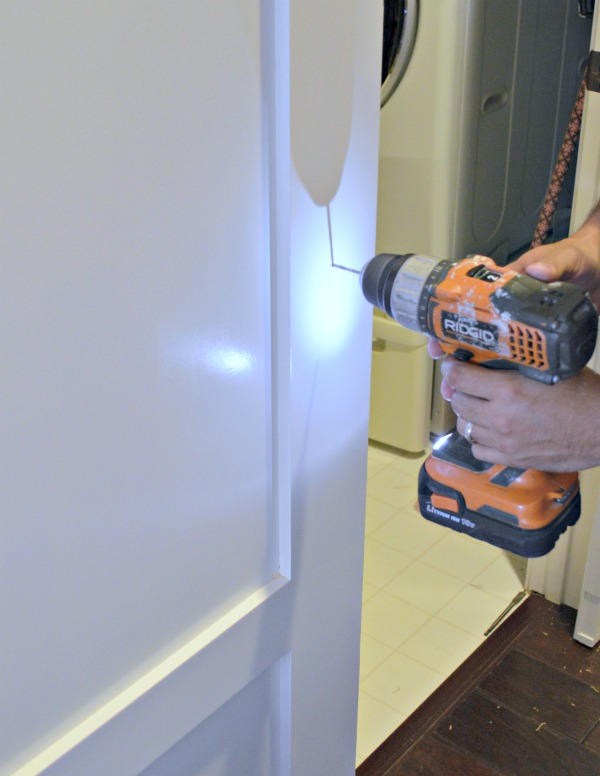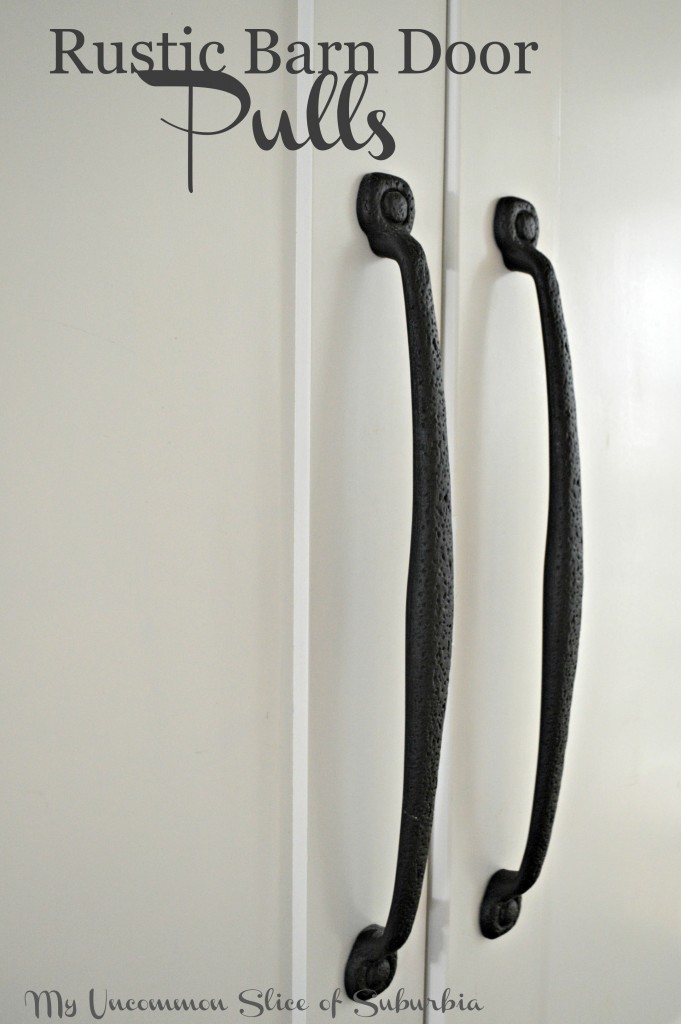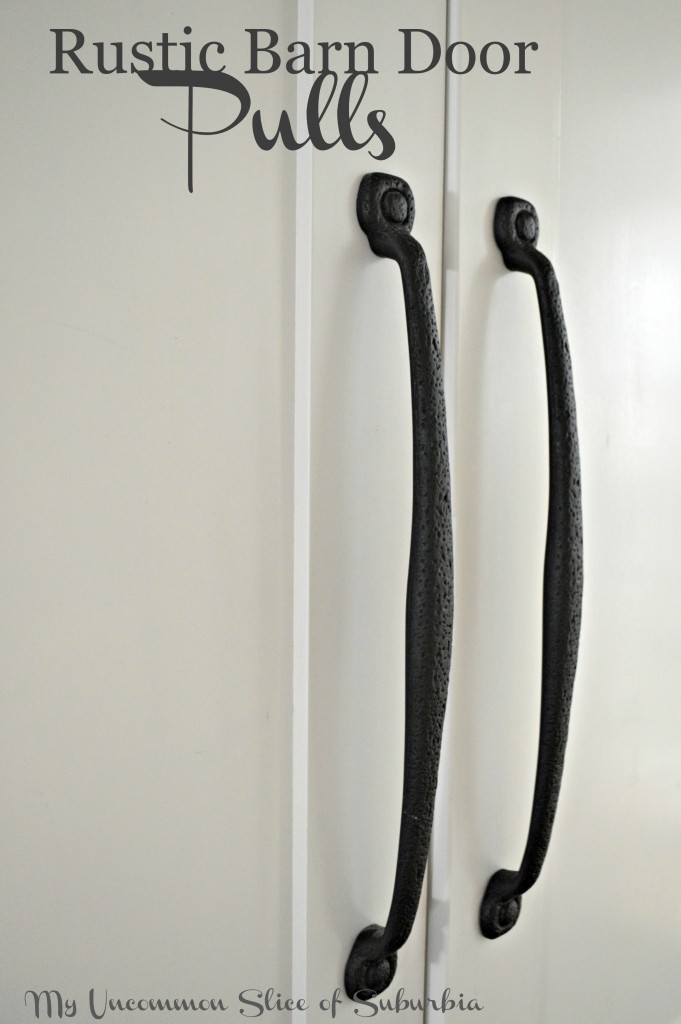 Step 8:  To prevent the door from swinging out, you need to install a floor guide, which we still need to do.
I am smitten with how this turned out, seriously so happy!  I couldn't be more proud of my husband for tackling this in such a short amount of time, I think he has some yummy home cooked meals coming for the next few weeks! I am not going to lie, prepping for a barn door and the installation requires a lot of time and patience but was definitely worth it!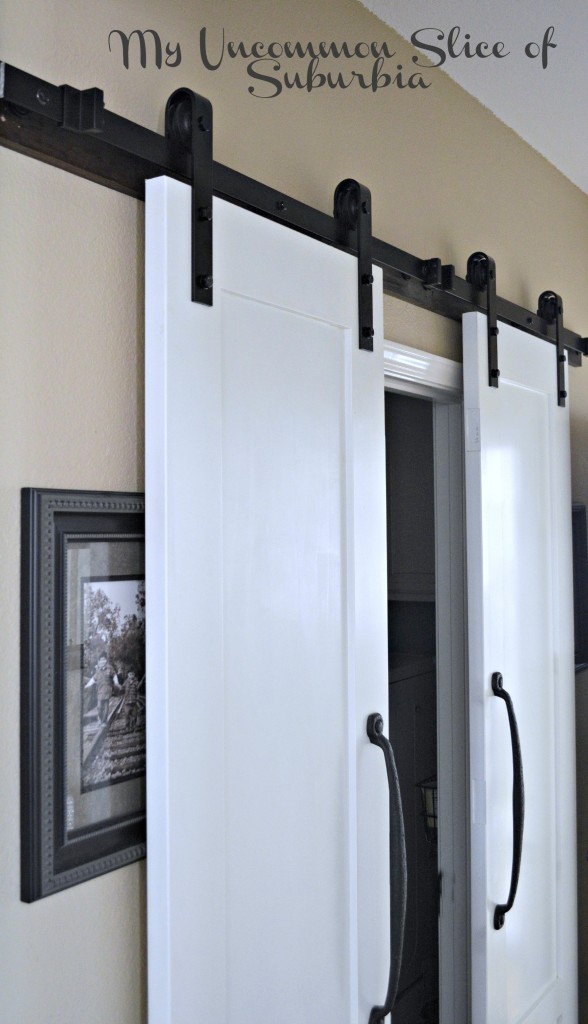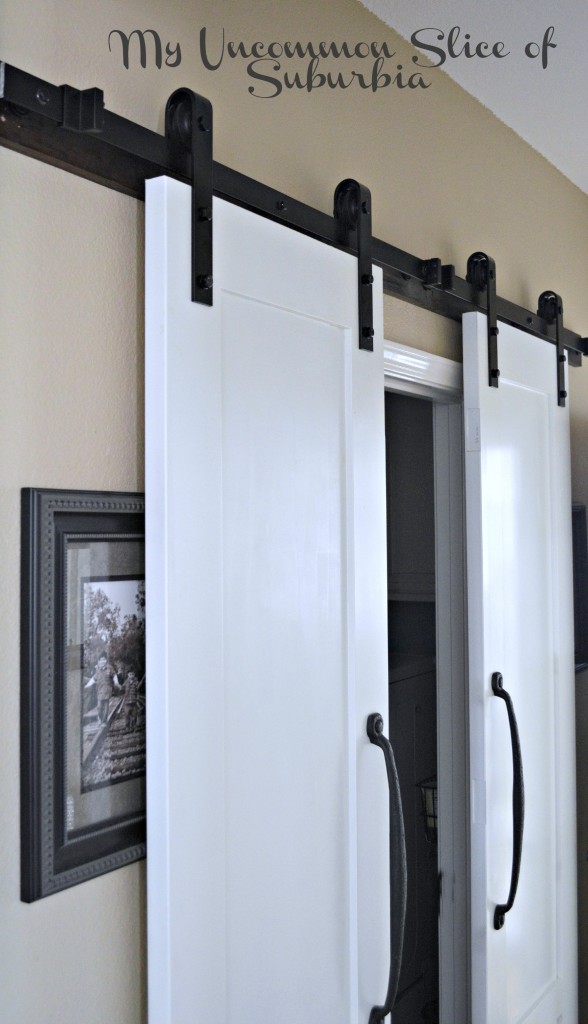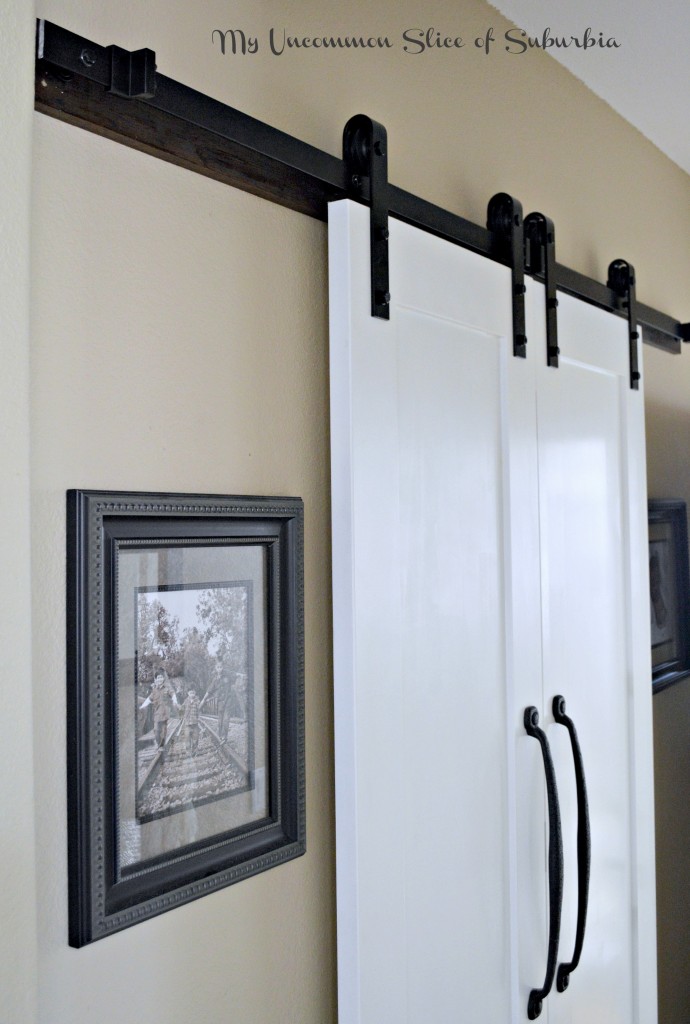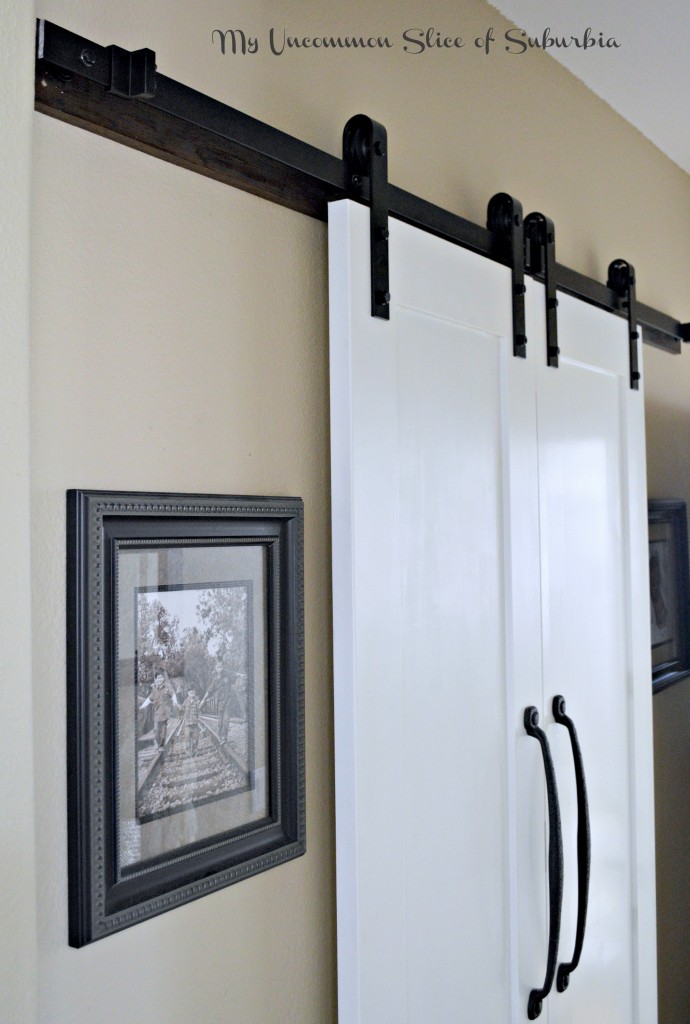 Thanks to Porch for challenging me to think creatively and to Hickory Hardware for supplying the beautiful pulls!  See what the other talented Porch bloggers are up to by following #outofthebox on social media and see what each one of them created!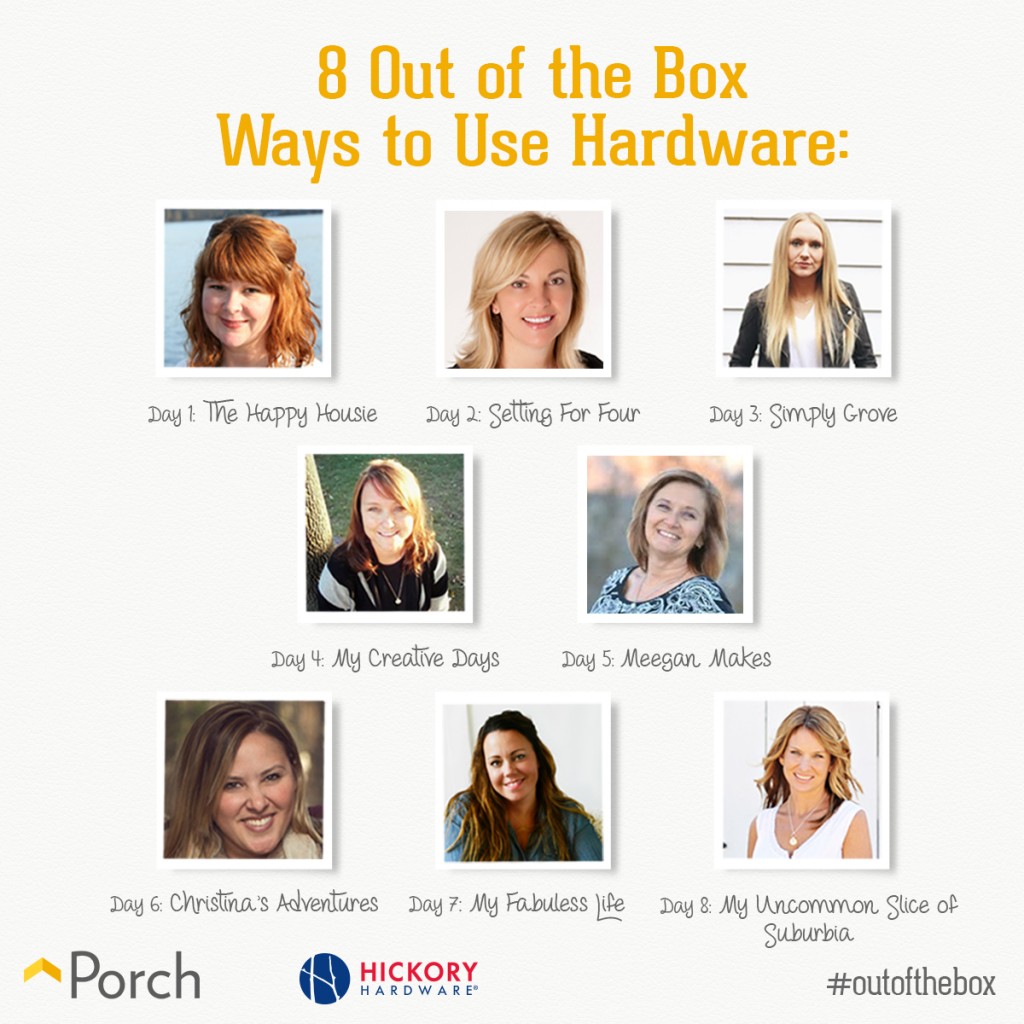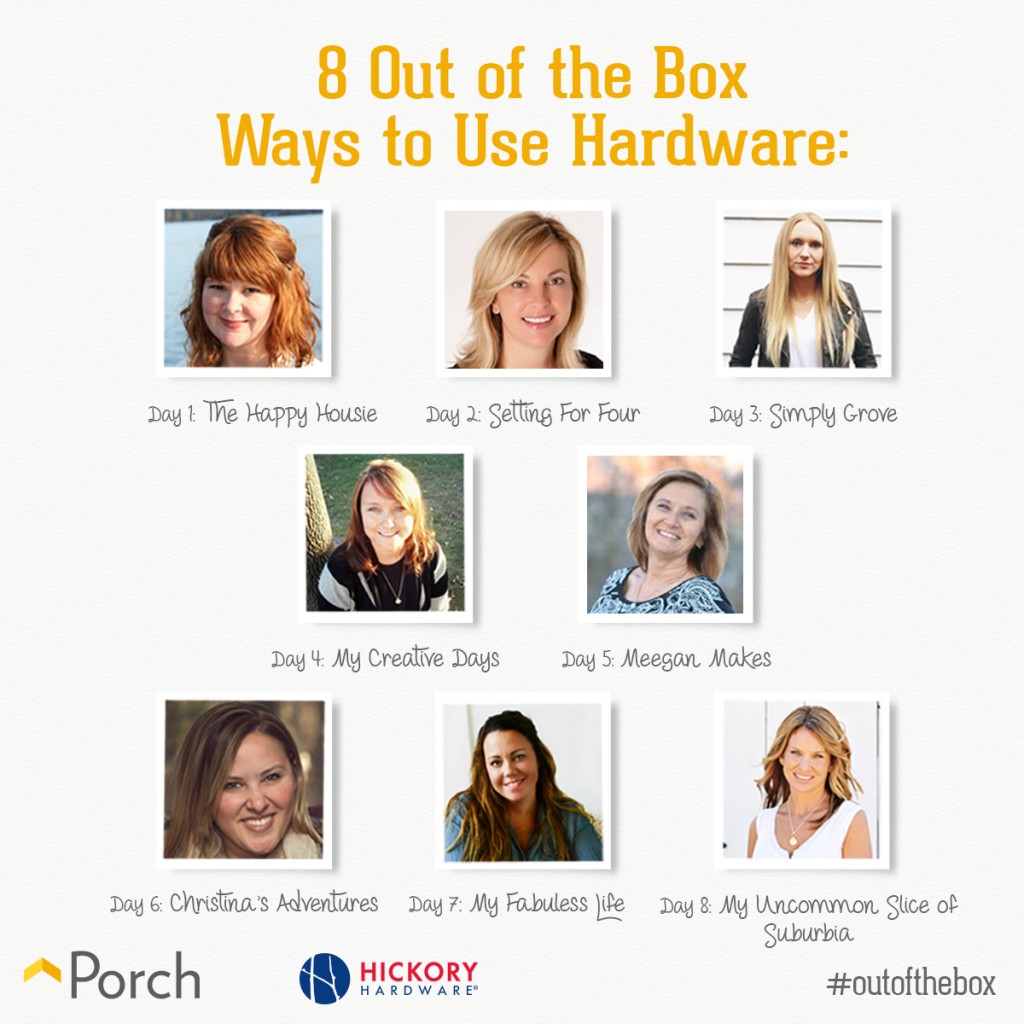 This is not a sponsored post, but, Hickory Hardware kindly offered the hardware for this post. All opinions are 100% mine. If you aren't familiar with Porch, it is a home network website where you can find accredited professionals, browse over 130 million projects, and check out the advice section on all things Home and DIY.
Linking up