Boxwood Wreath embellished
~Happy Friday Friends~
Thank you so much for all the sweet comments on the Christmas house tour, you sure know how to warm a girls heart!  I have been busy cleaning out the craft/catch all closet the last two days, it's amazing what can fit in such a little closet. Seriously where does it all come from?  I ran across an "S" that I must have purchased at Michael's some time back, as well as a lot of other "stuff".  When decorating I always try to use what I have so I knew exactly where to place it.
I purchased this old window a few years back at a garage sale.  Sometimes it sits all by it's lonesome and other times I decorate it for the occasion.  It's been housing my homemade boxwood wreath for a while now so I just embellished it a bit.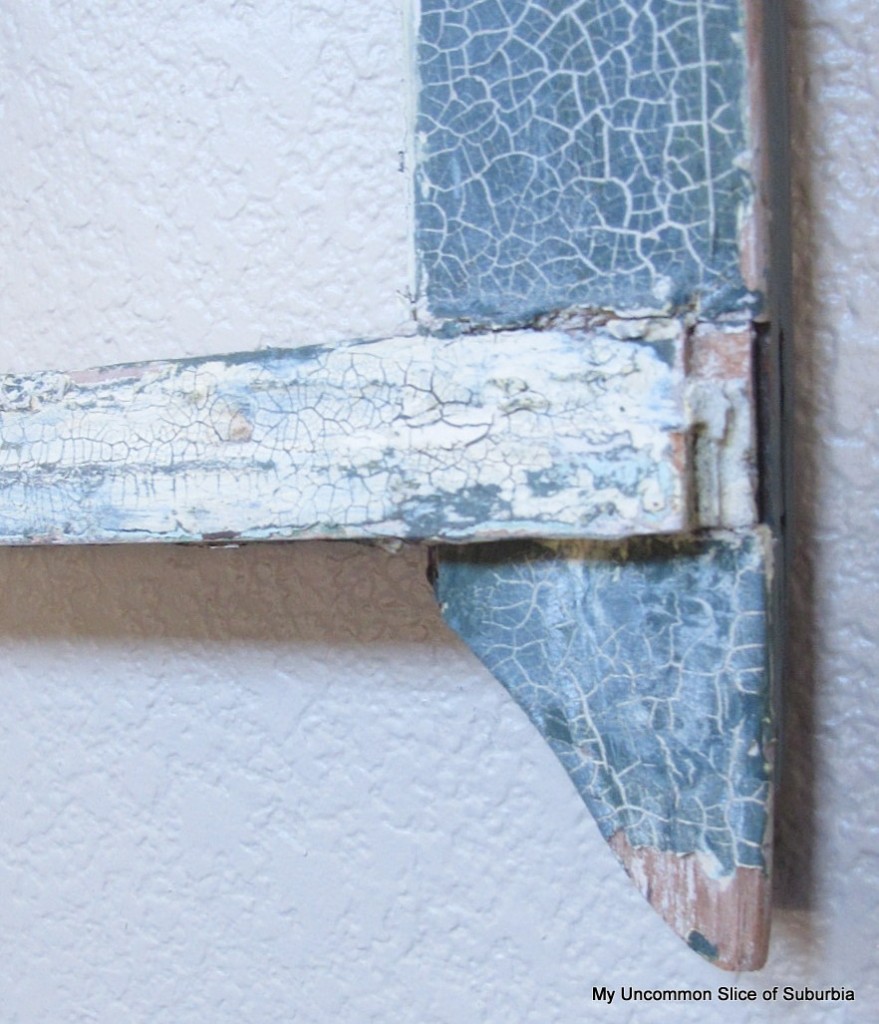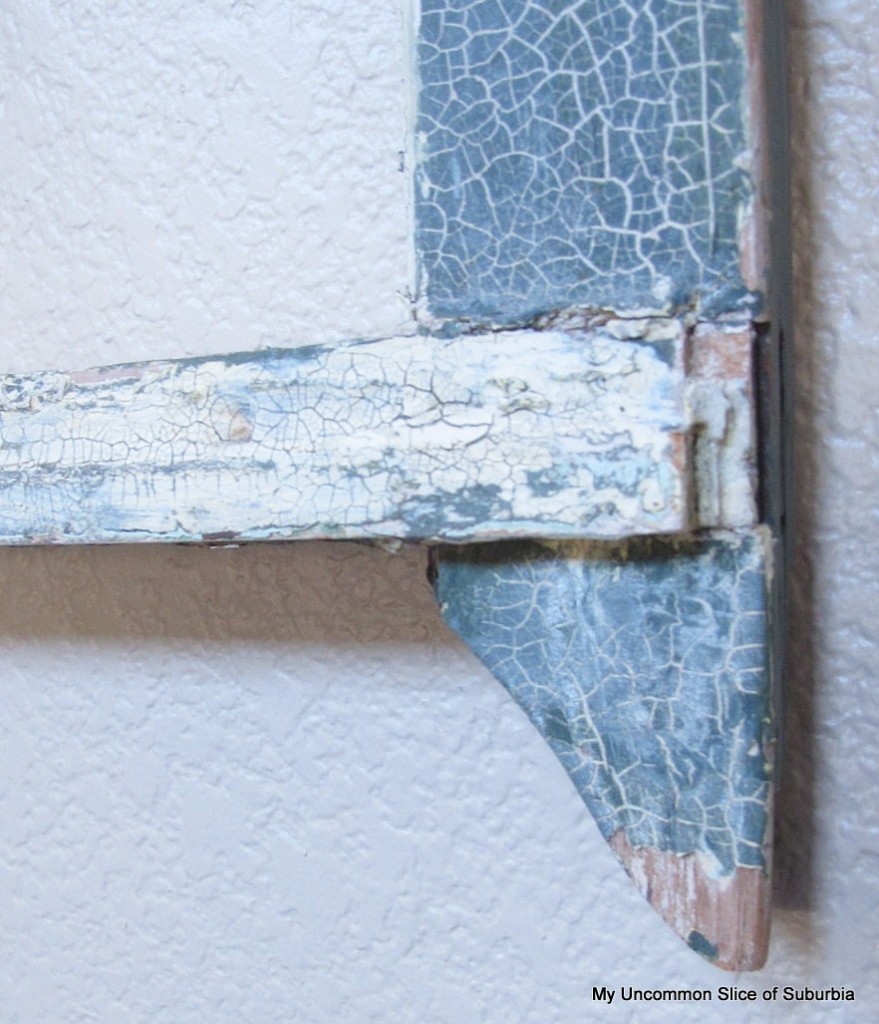 The window is hung on the wall right next to our china cabinet. Whenever I have something "new" in this case the china cabinet is 10 years old I like to bring in something "used" to balance everything out.  Call me crazy.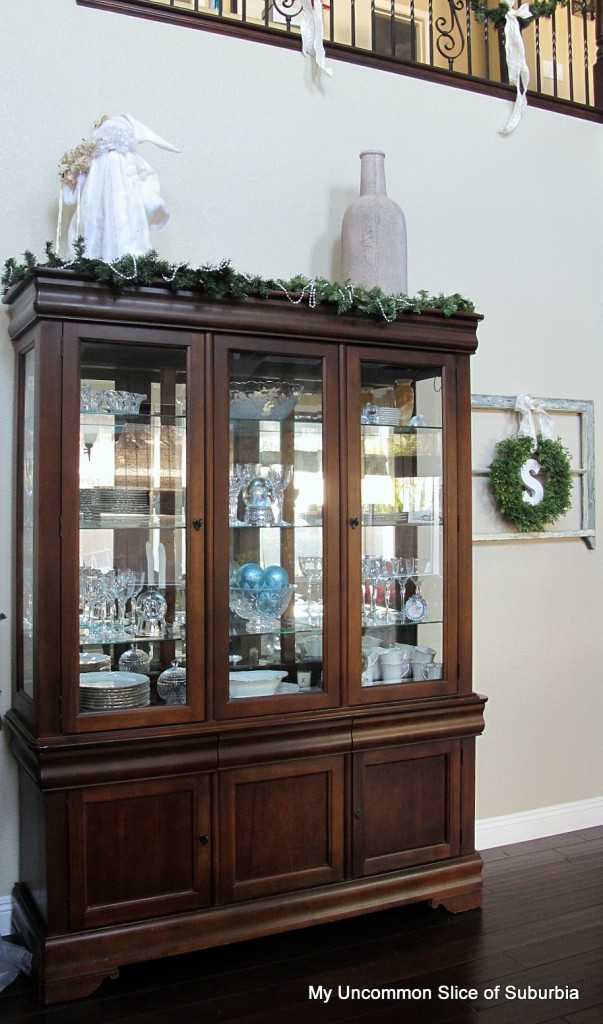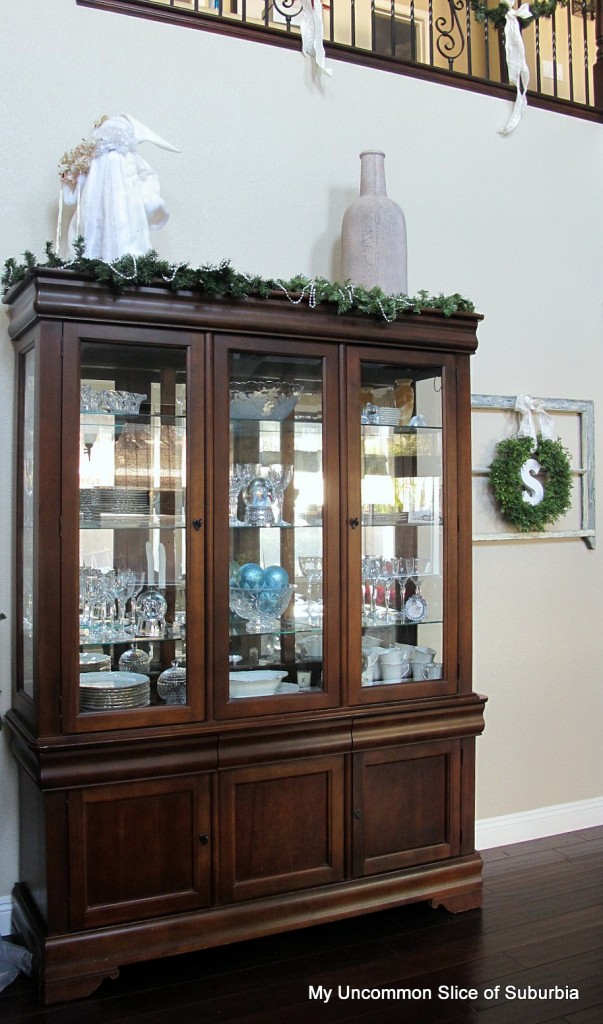 Of course the cabinet needed the addition of a little bling.

Hope you have a fabulous weekend, make sure you link up over at It's So Very Cheri's and show us how you are getting ready for the holidays!