Easy DIY Valentine Yarn Wreath
I can't believe Valentine's is just around the corner, I have a super fun and easy tutorial for you on how to make a Valentine heart wreath. The boys were busy making their cards to hand out last night so I got busy crafting. If you have extra yarn laying around you are all set!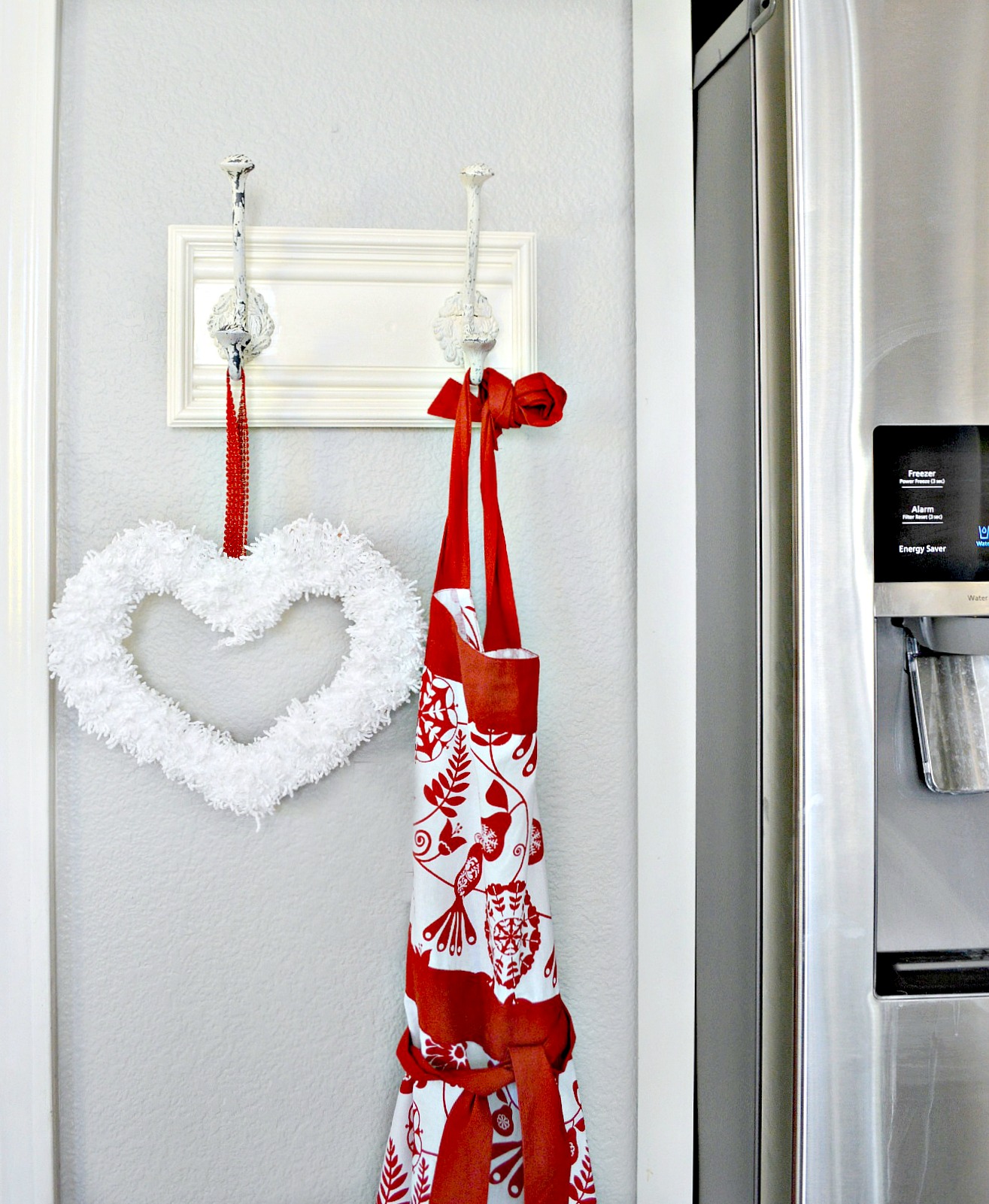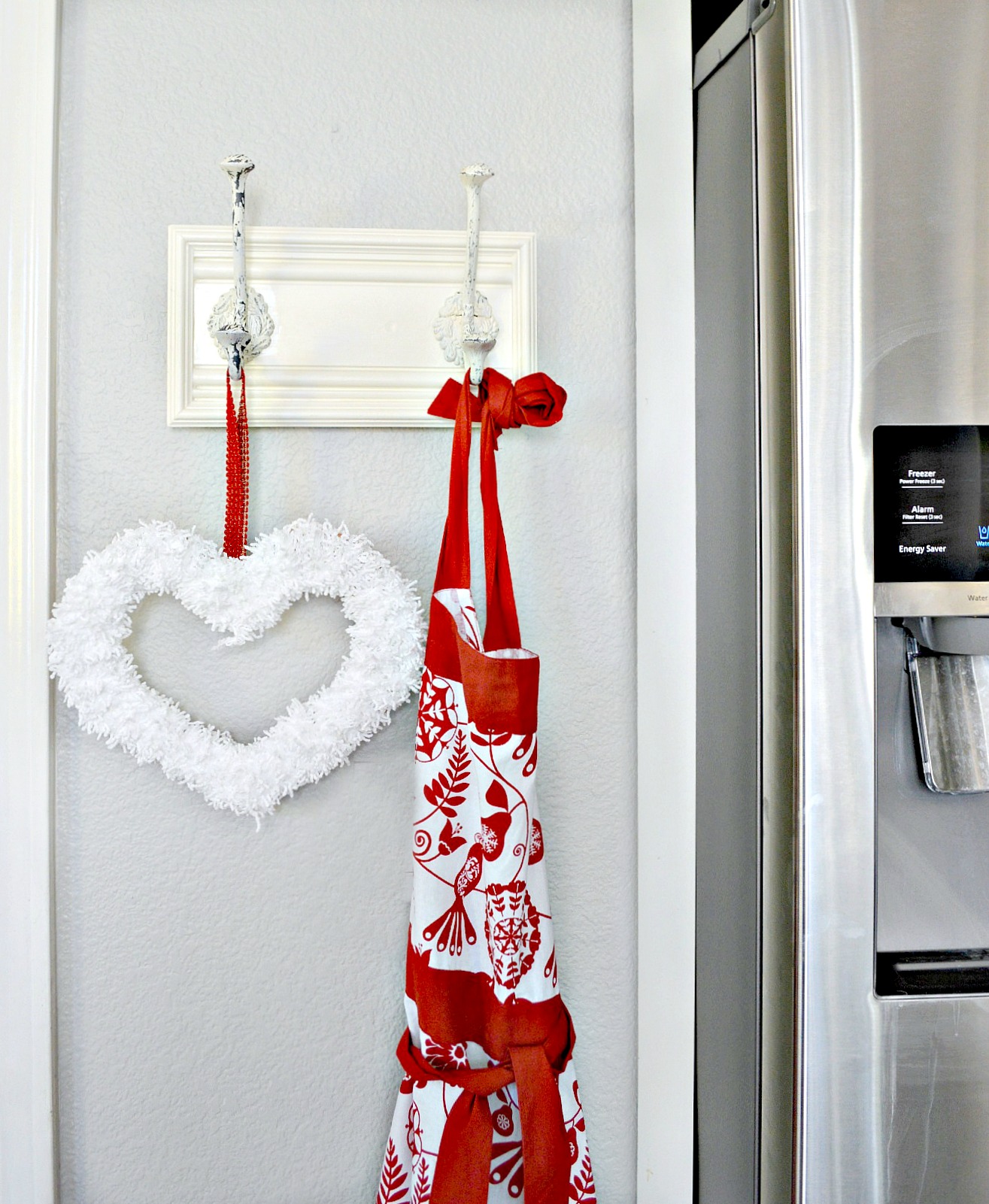 Supplies
Big Ball Yarn
Multi-Purpose Scissors

Cardboard
Ribbon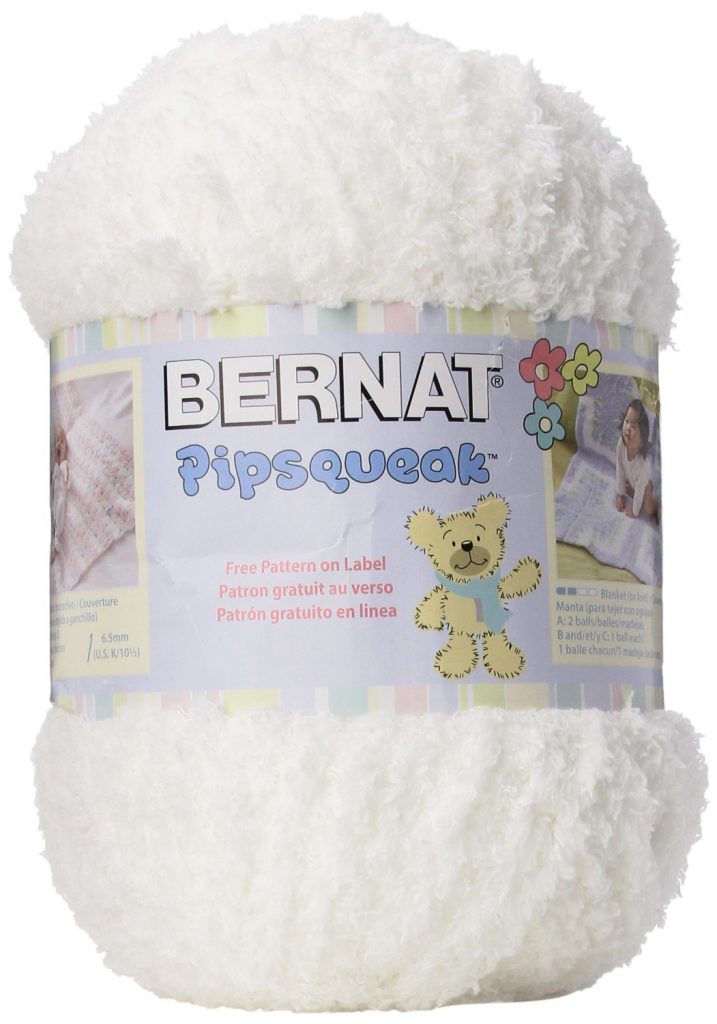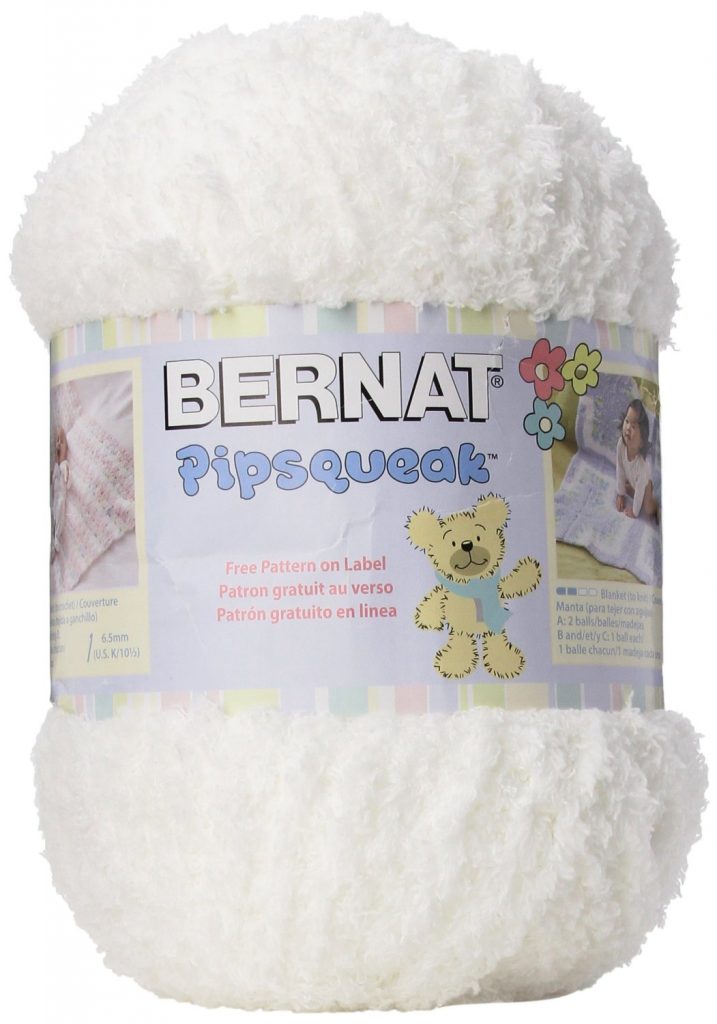 Instructions
I traced a heart onto a piece of cardboard and cut the heart out. I then measured about 1″ along all edges and cut out the inside. Don't be looking for perfection, any jagged edges will be covered with yarn.
I cut about 20 inches of yarn, tied a knot around the cardboard heart and began wrapping around and around and around. (tip, if you double up on the yarn meaning 2 strands of 20 inches, it goes much quicker)
When you come to the end, tie a Knot and repeat the process until the whole heart is covered.
Attach a ribbon if you would like and you are all done!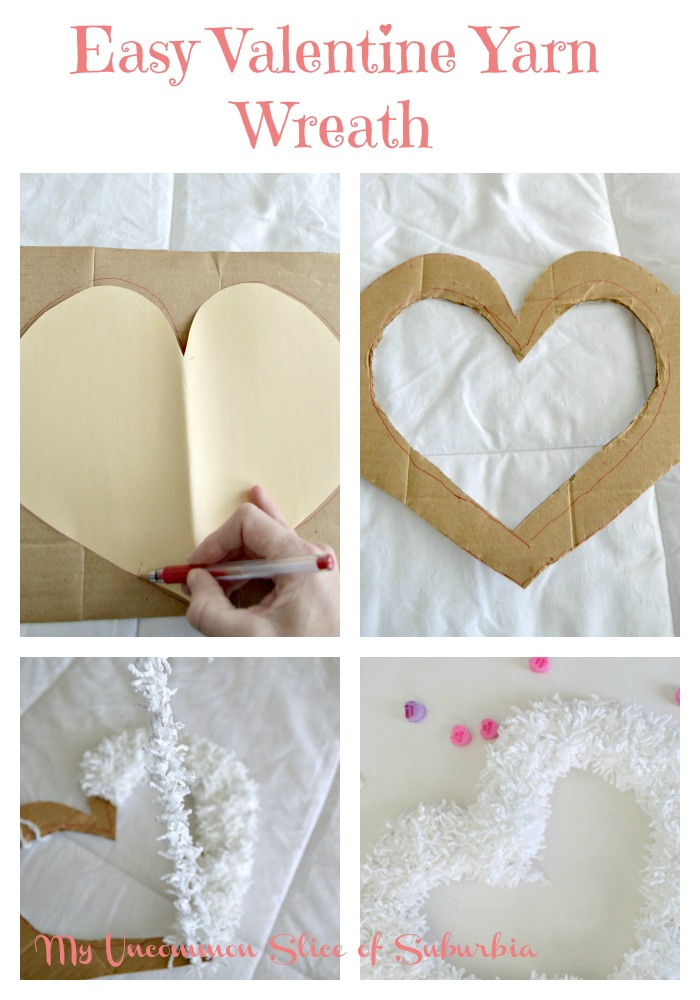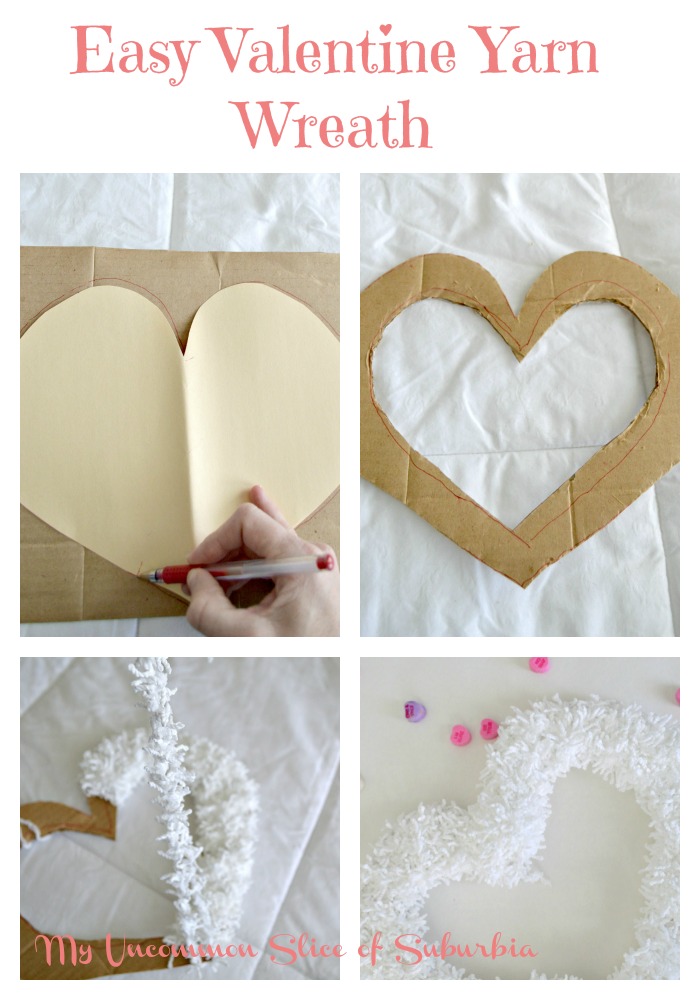 This wreath is so easy to make and perfect to help decorate your home for Valentine's Day! I especially love it in the kitchen hanging on the hooks.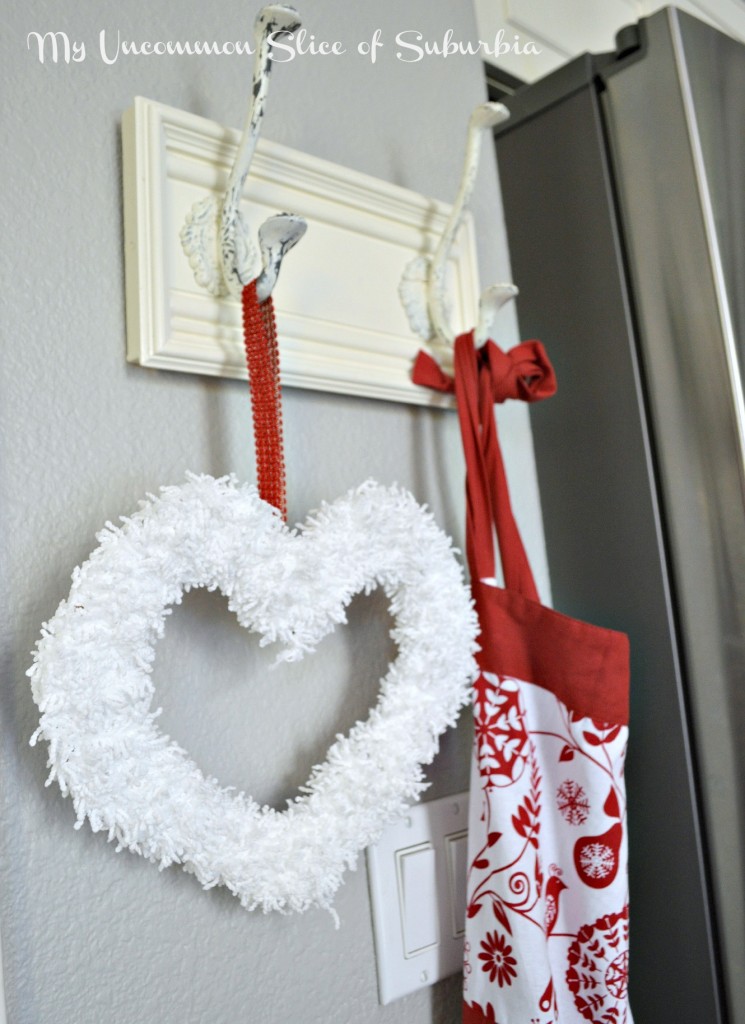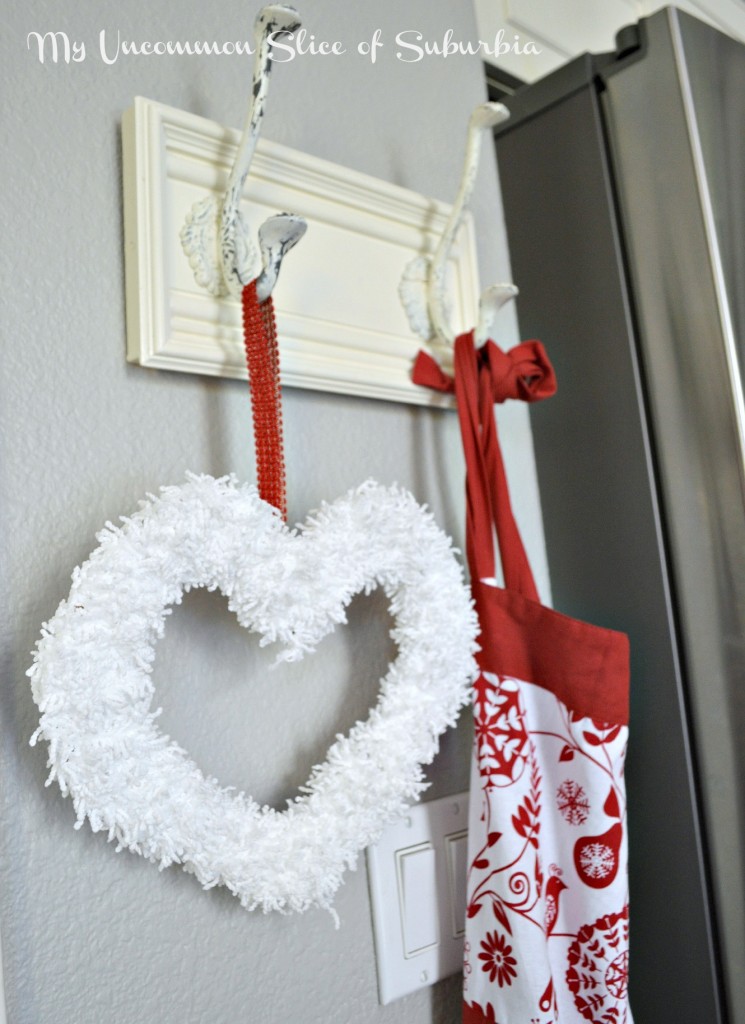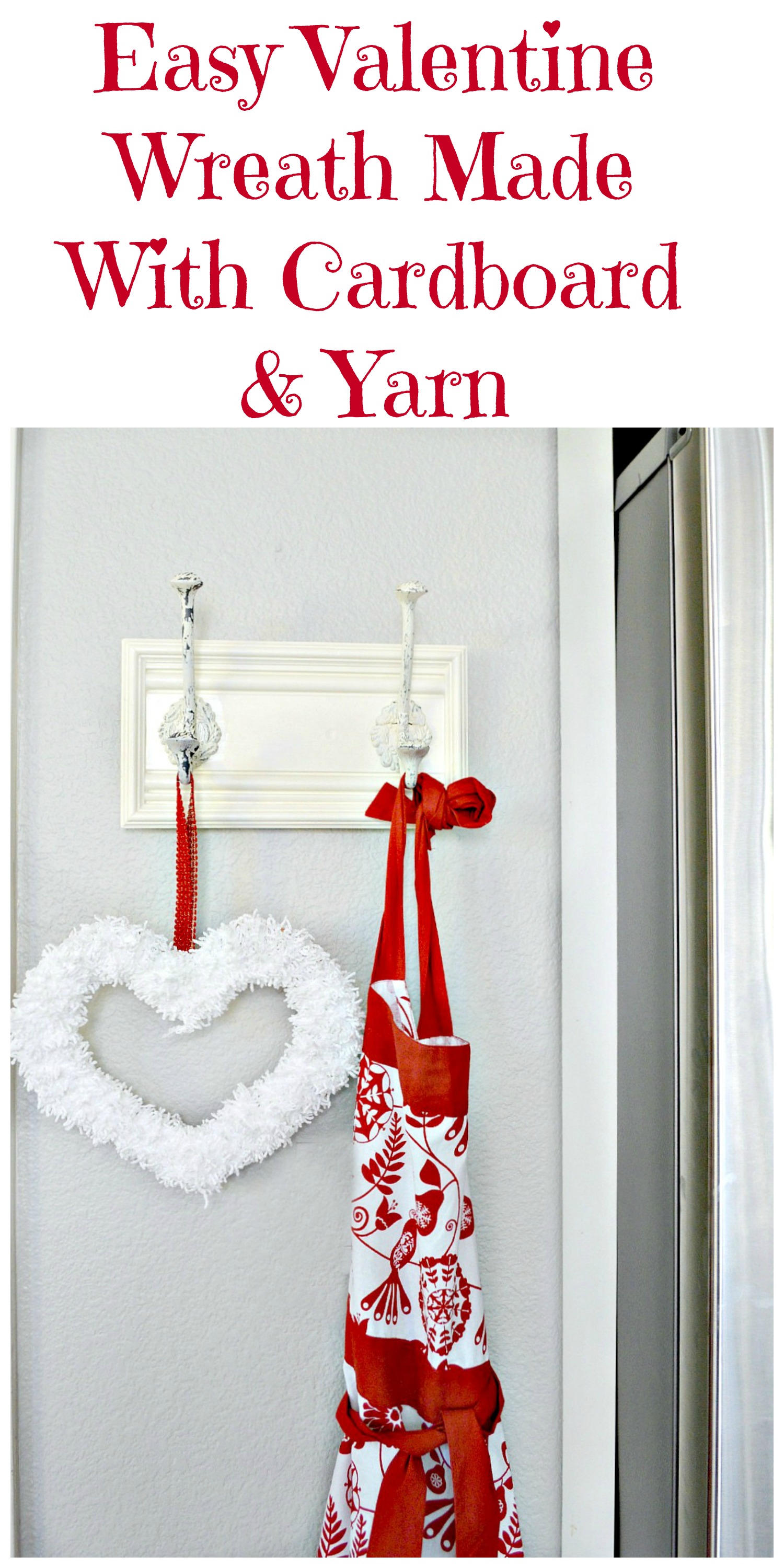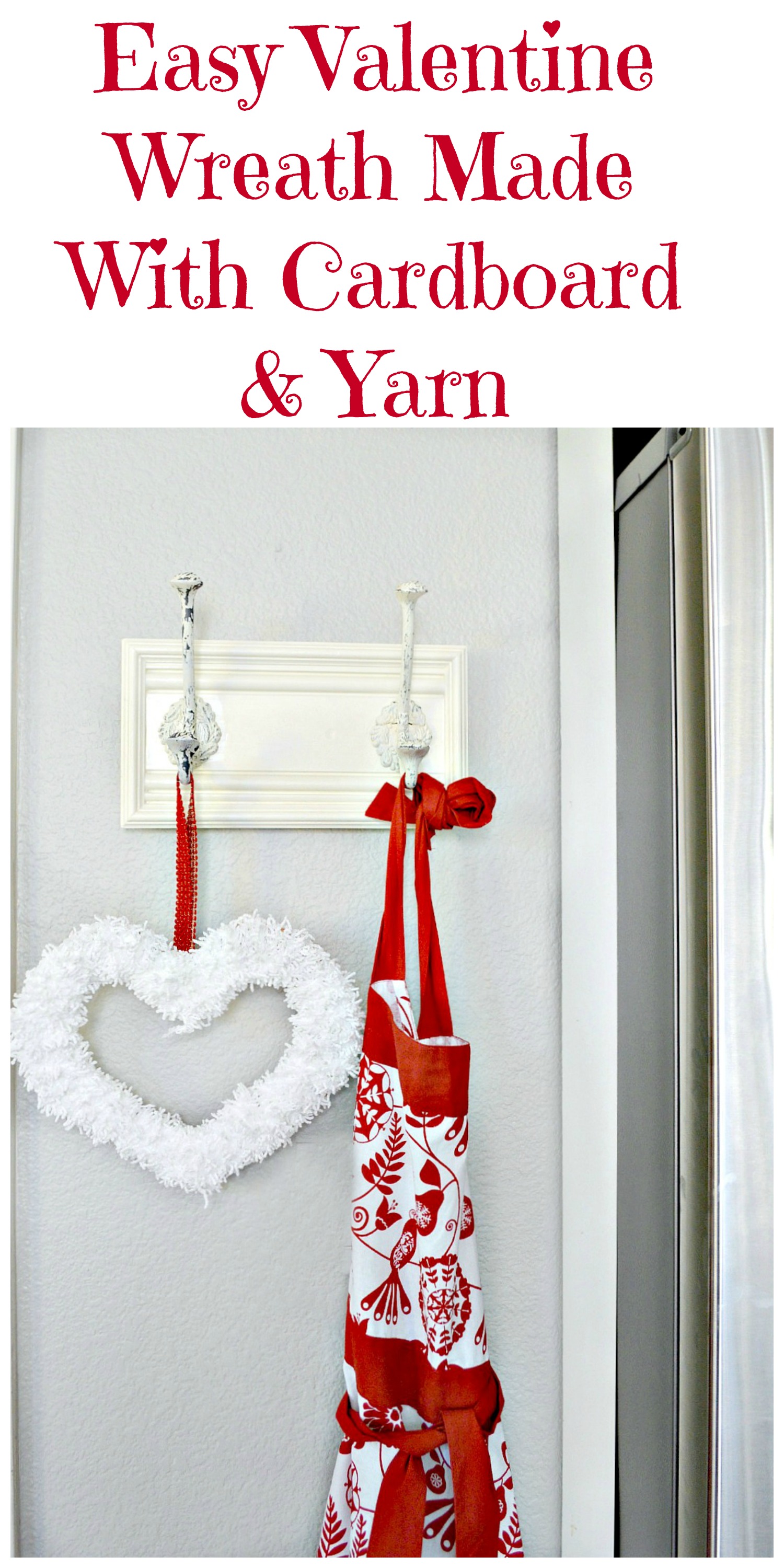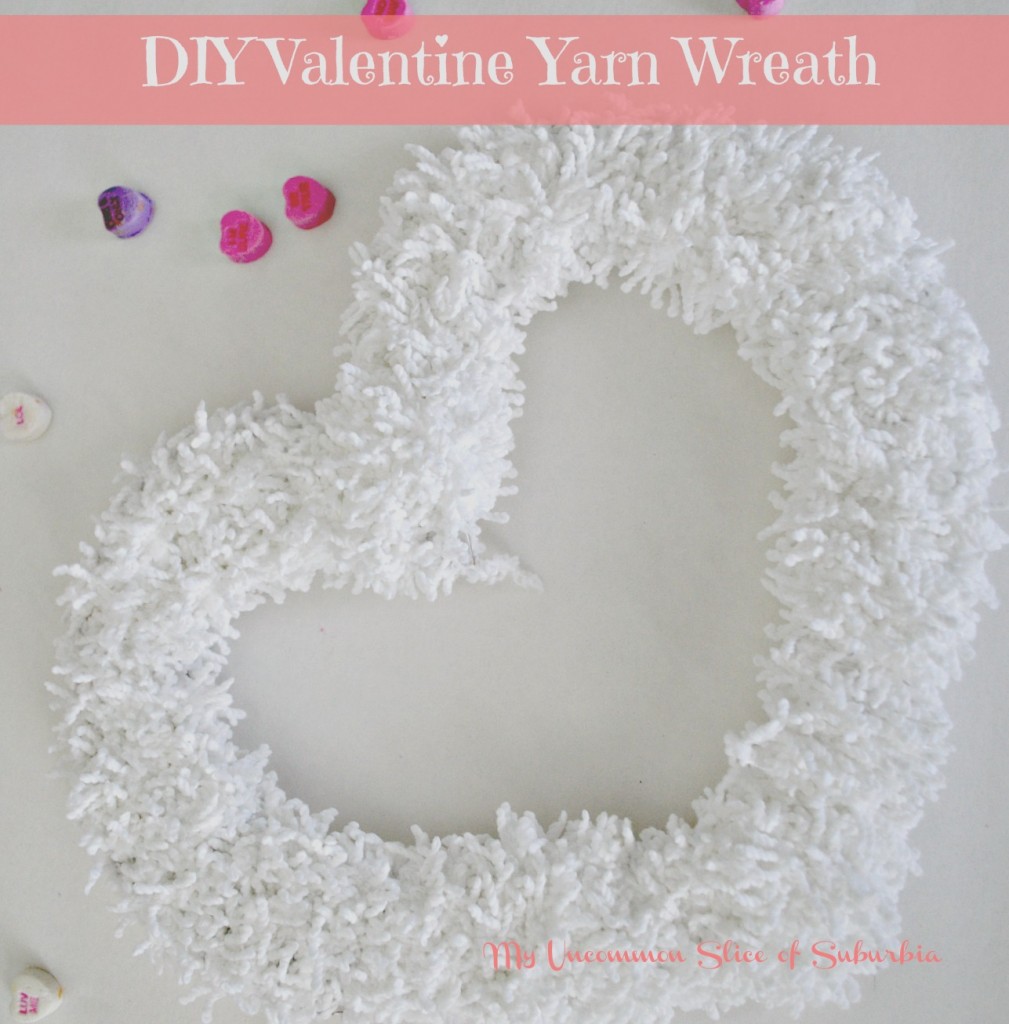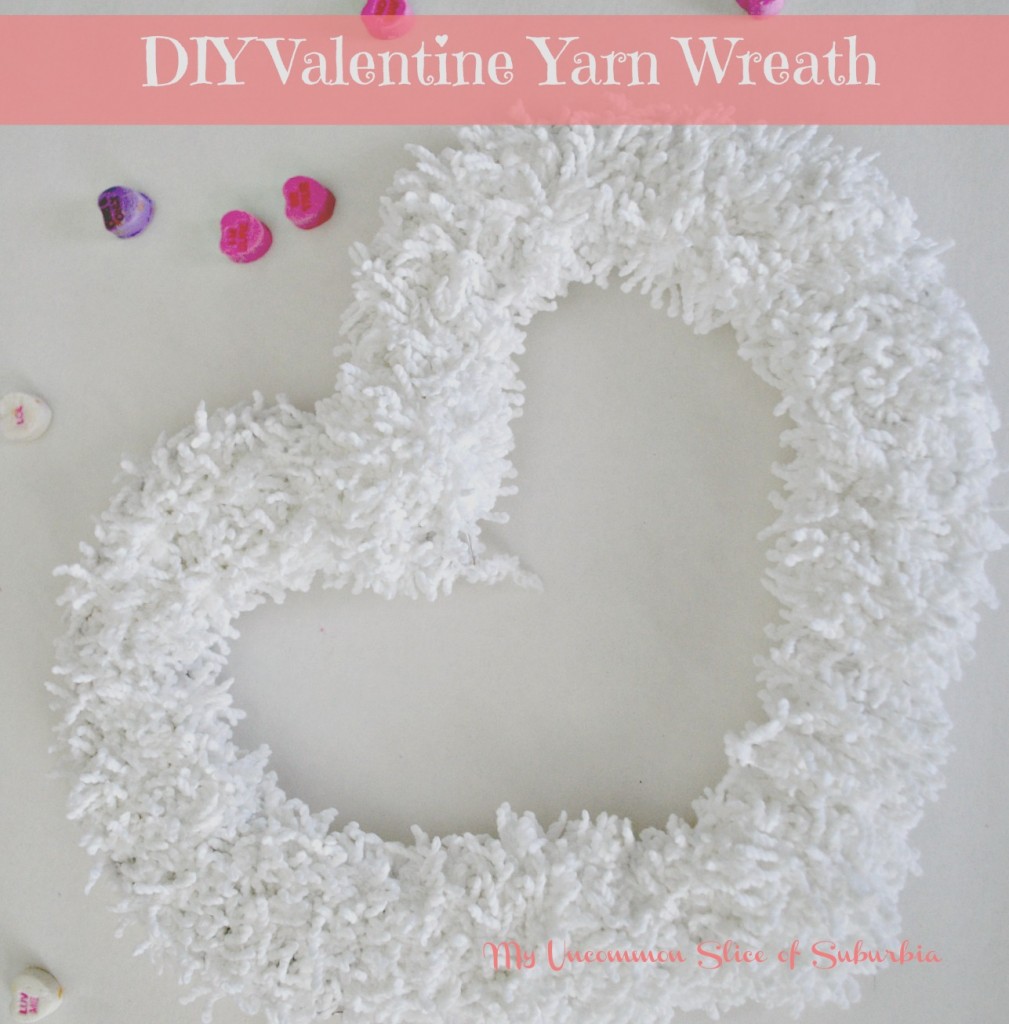 You can find more of my Valentine's crafts in my project gallery. Thanks so much for stopping in today!