Summer's Companion Campari Cocktail
Memorial Day is sneaking upon us and I've got a delicious Summer's Companion Campari Cocktail everyone is sure to love!  Whether you are grilling in the back yard, throwing a party or just hanging out with friends, this recipe will refresh and impress.
Wondering what the heck Campari is?  It's a liquor that was invented in 1860 in Novara, Italy. While they don't share the exact recipe, we know that Campari is made by infusing herbs and fruit in alcohol and water.  I would say it starts off a little bitter, followed by sweet tastes of cherry and orange and back to bitter again with hints of grapefruit, it's very unique and quite delicious.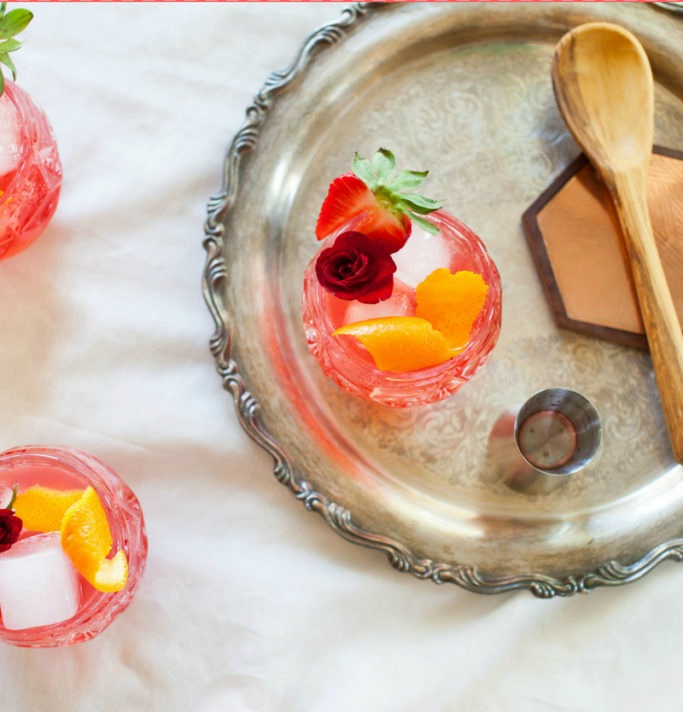 INGREDIENTS
1 oz Campari
1 muddled strawberry
4 oz rosé, chilled
2 oz Sparkling Ice Classic Lemonade
Orange twist, for garnish
Directions
Combine Campari, muddled strawberry, and rosé into a cocktail shaker with ice. Shake well then pour into a glass over fresh ice and top with Sparkling Ice Classic Lemonade. Garnish with the orange twist and serve.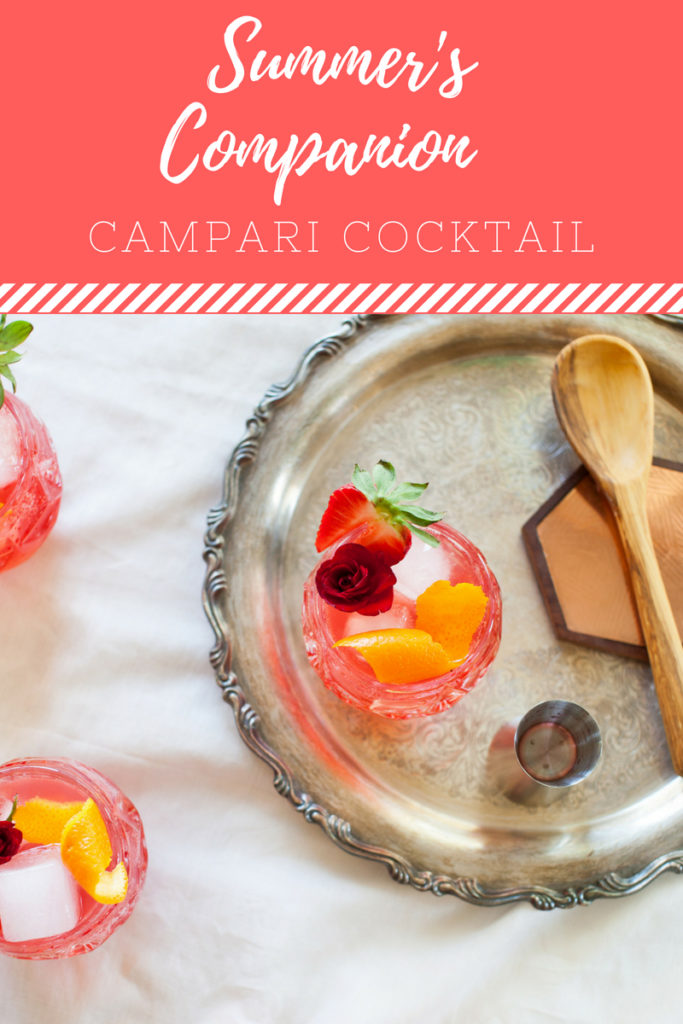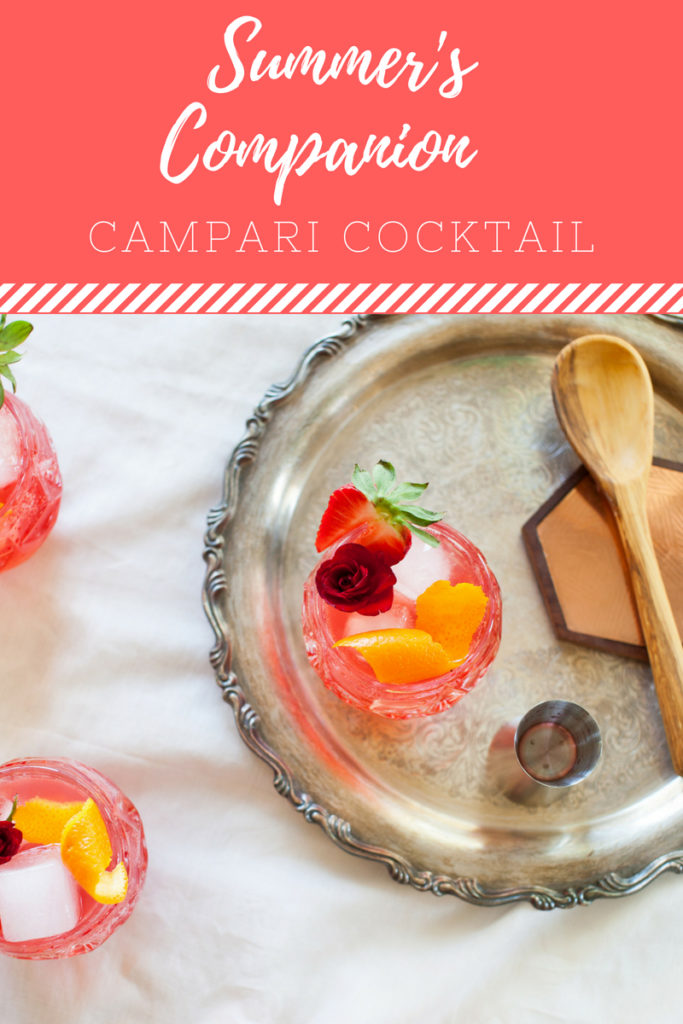 Wishing you all a fabulous weekend!