Christmas Tree Sugar Scrub Bars
Learn how to make these DIY Christmas Tree Sugar Scrub Bars with this easy step-by-step tutorial. The sugar will exfoliate your skin while the olive oil and shea butter will leave you nice and soft, the perfect treatment on a cold winters day.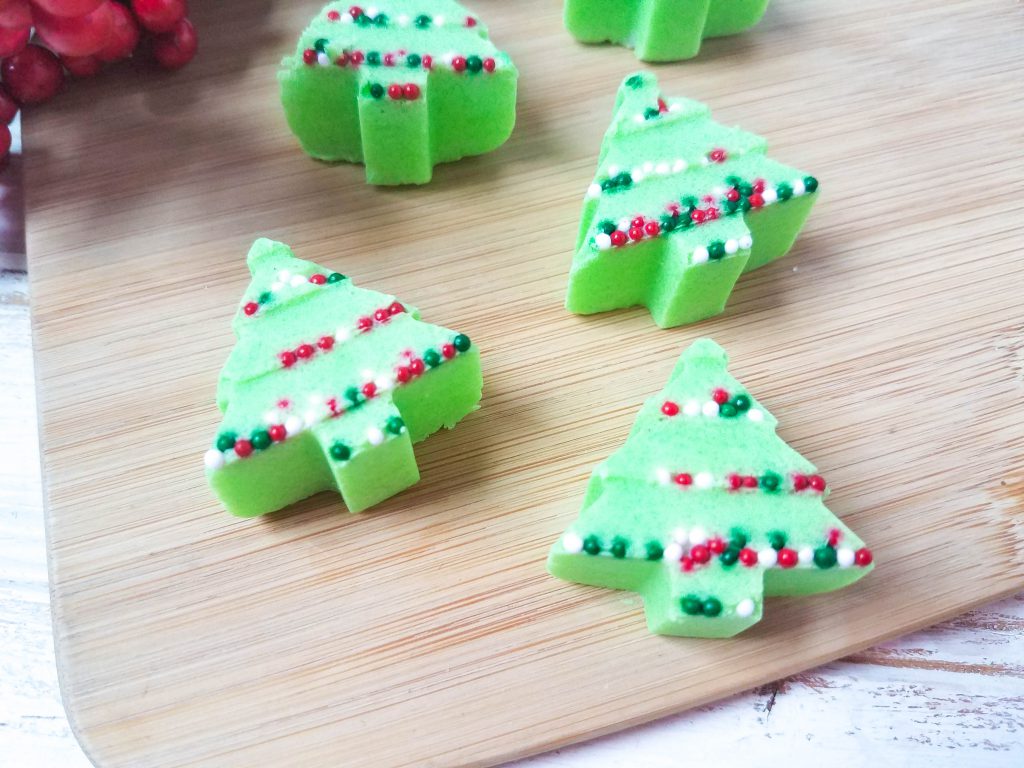 Affiliate Links for your convenience
Makes 5 bars
Supplies:
Directions:
Flip the mold upside down and sprinkle some nonpareils (sprinkles) into each tree cavity.

Put the cube of soap into the measuring cup and microwave on high for about 20-30 seconds. Add the olive oil, sugar and fragrance oil. Stir well. This will thicken up very quickly, so if it is getting thick, place in microwave for an additional 10 seconds.

Put 2 drops of soap colorant in and stir well.

Pour mixture into each tree cavity on the soap mold and let set for about 45 minutes to allow the cubes to completely form.

Remove from mold and put it in an airtight container.
These would make great homemade gifts, just pop them in a mason jar, tie a beautiful bow and you have the perfect gift made with love!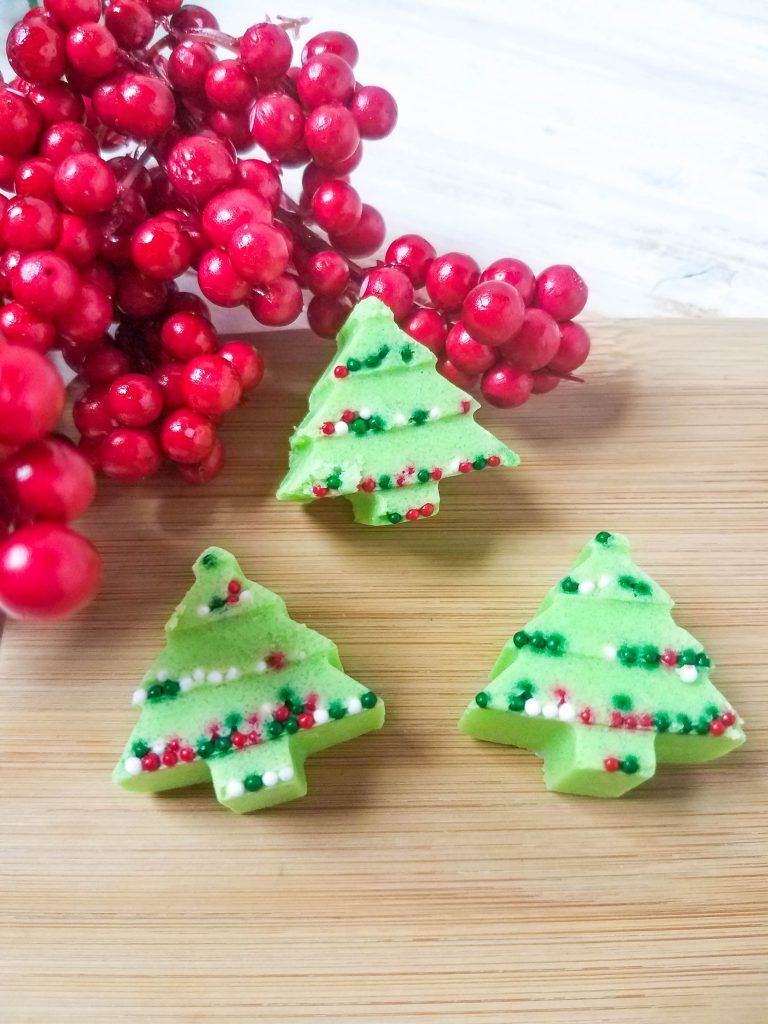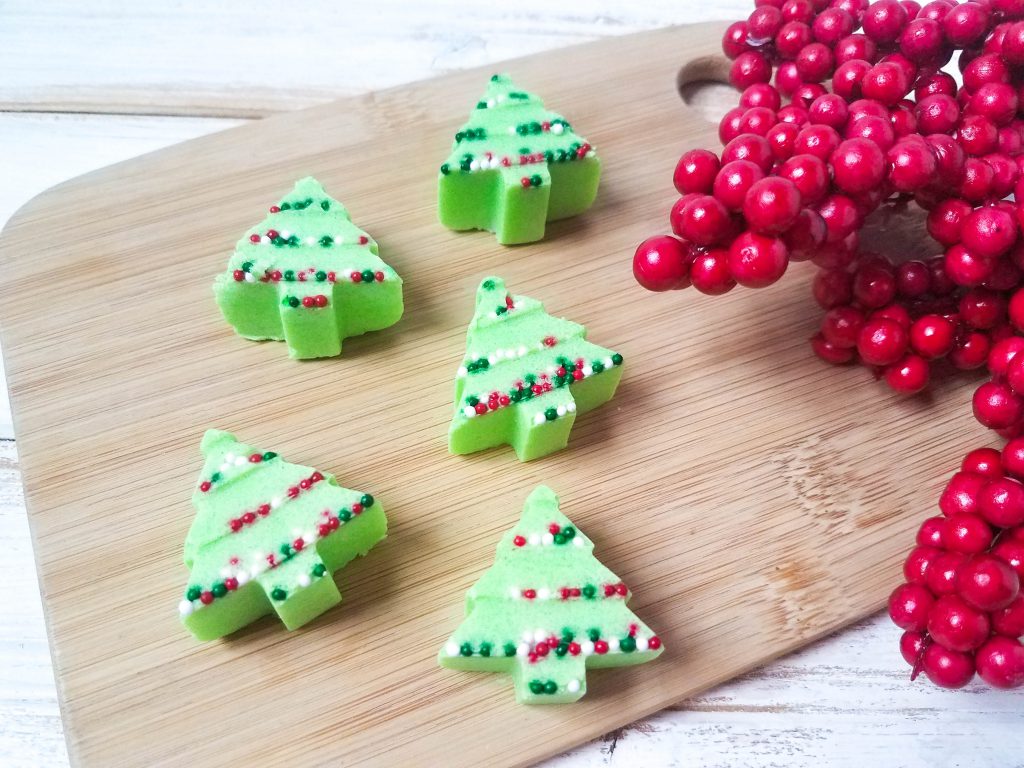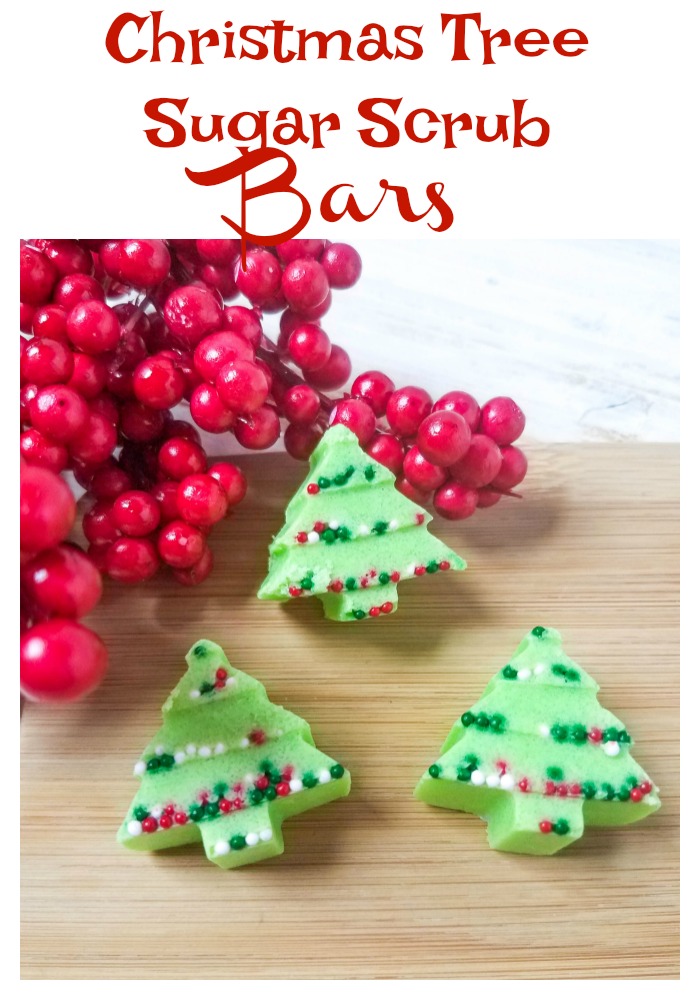 These would also make fabulous gifts for the holidays!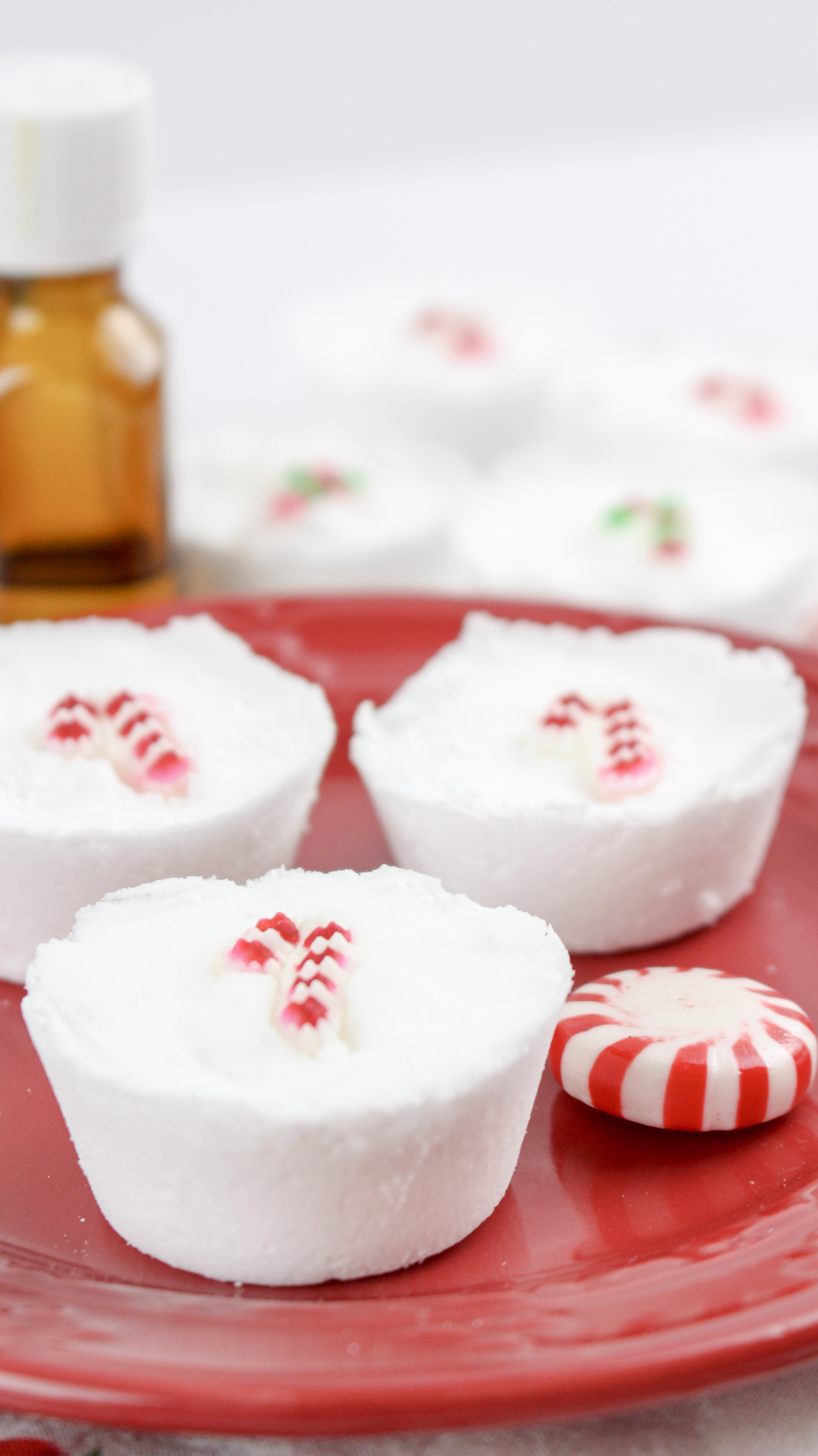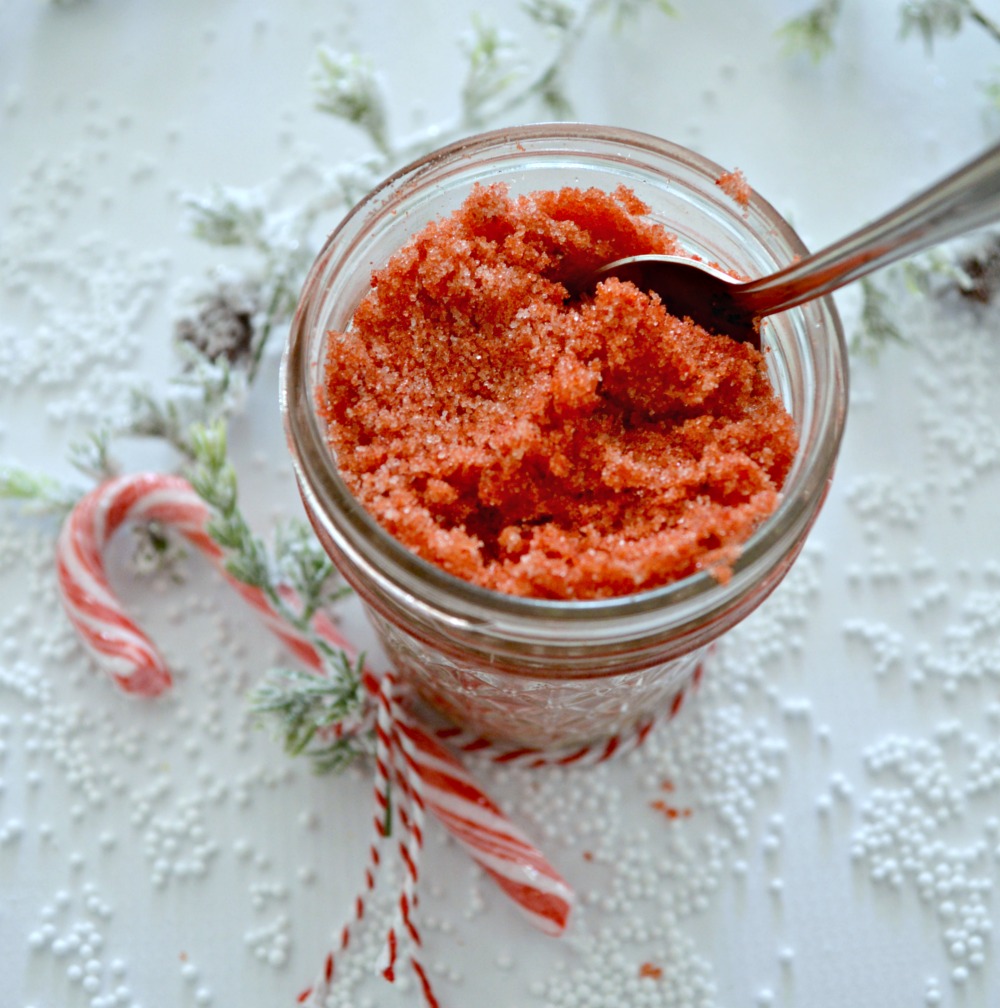 Thanks for stopping in today, wishing you all a wonderful weekend!