Transform Dollar Store Ornaments and Décor With Paint
Learn how to Transform Dollar Store Ornaments and Décor With Paint!
It's fun to update your Christmas decor every once in a while but not very budget-friendly. Go hit the dollar section at Target or the dollar tree and pick up affordable pieces that you don't necessarily love the color but you can see the potential. I'm going to show you how to easily customize those pieces so they don't look like mass-produced pieces.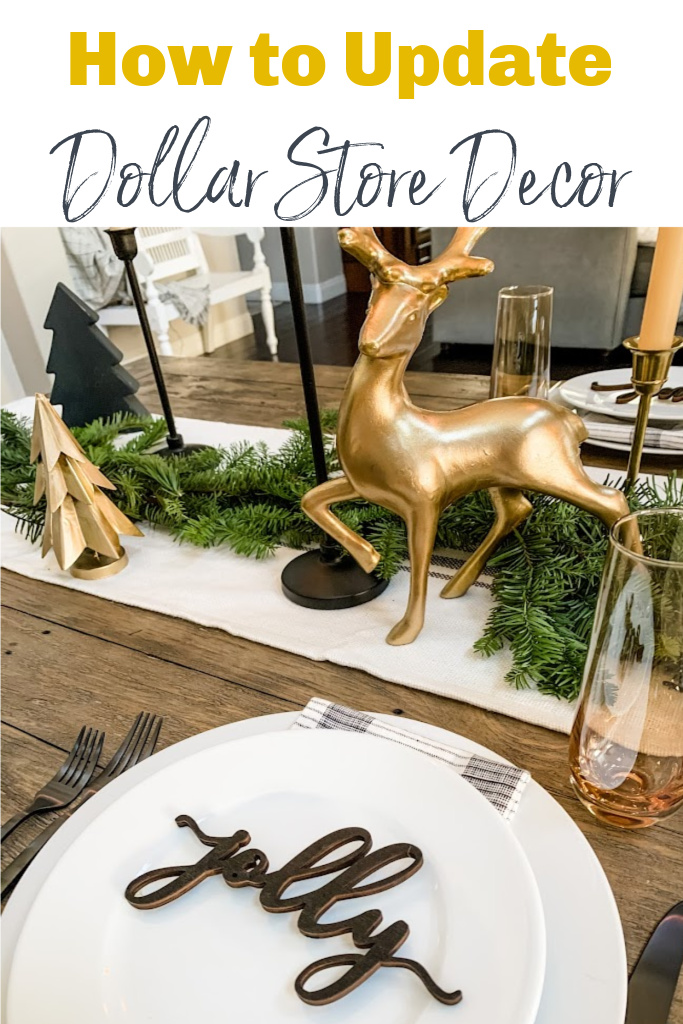 I started going to the dollar store years ago when we had our first baby and we were trying to make ends meet on only one salary, everything truly was a dollar. Now, most everything is still a dollar but you find the 1.99, 3.99, 5.99 items in there as well. And that's ok because those 3 dollar items will look like a $40 item you would find at Pottery Barn once you have given them a little makeover.
Supplies
DecoArt Dazzling Metallics Acrylic Paint in Champagne Gold
Satin Acrylic Paint by Craft Smart Black
You can always experiment with different colors. If gold isn't your thing, go with the traditional red and green!
After Christmas is over, Michael's craft store usually has $5 grab bags. Last year I scored about 50 of these plastic new ornaments (normally $2-$3 apiece) for $5! Score!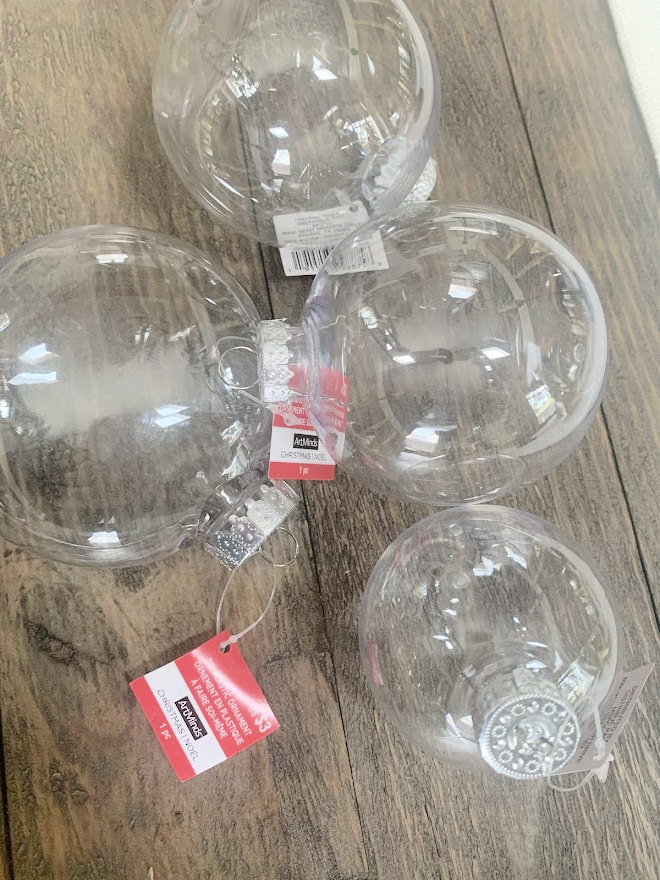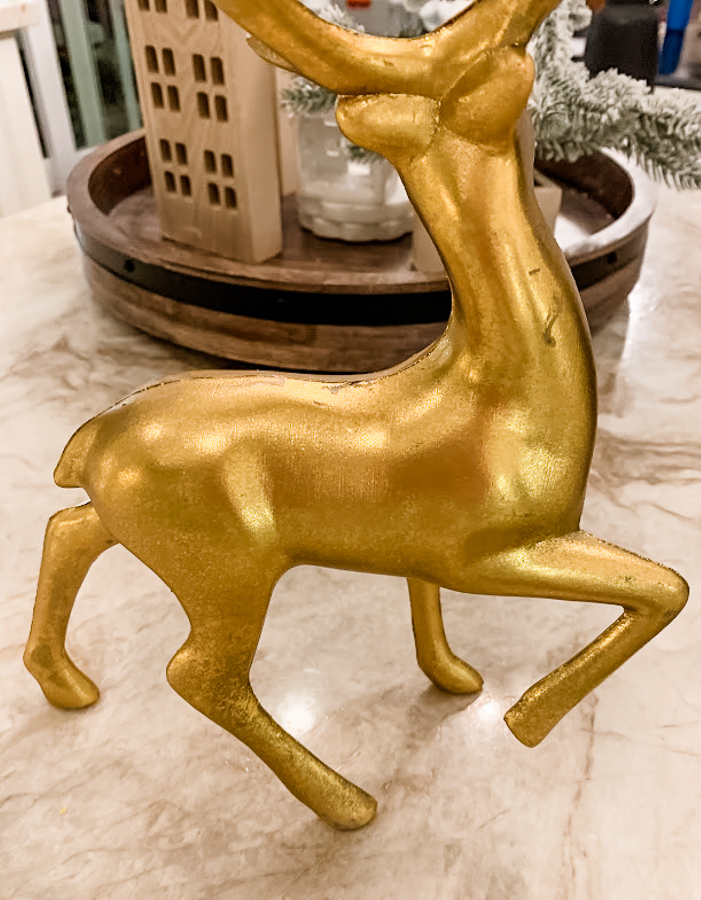 I applied 3 coats of paint using my craft paint brushes to get full coverage. Allow each coat to dry in-between.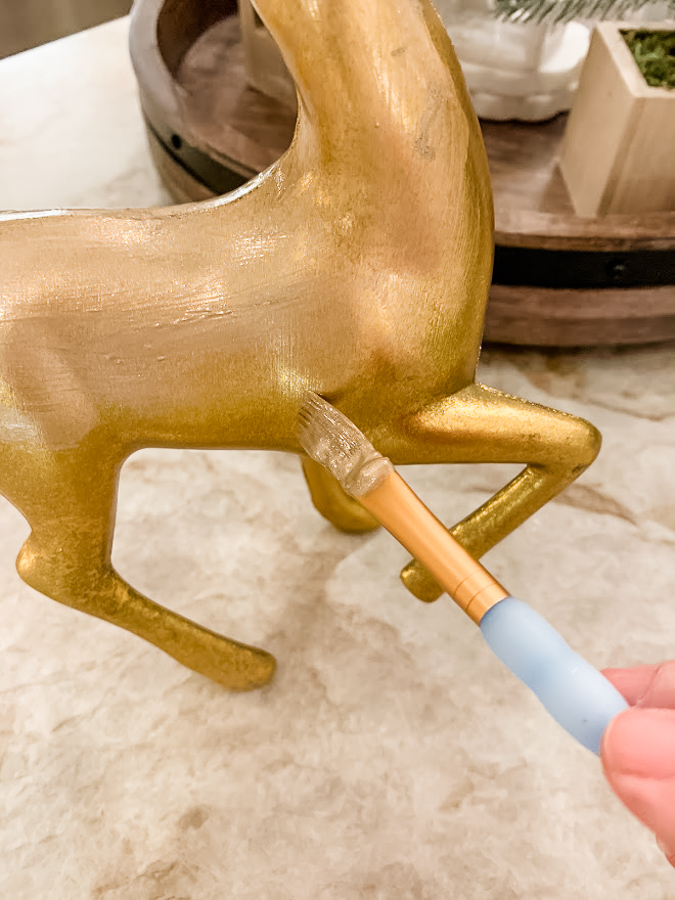 Just a little more subtle and made such a big difference.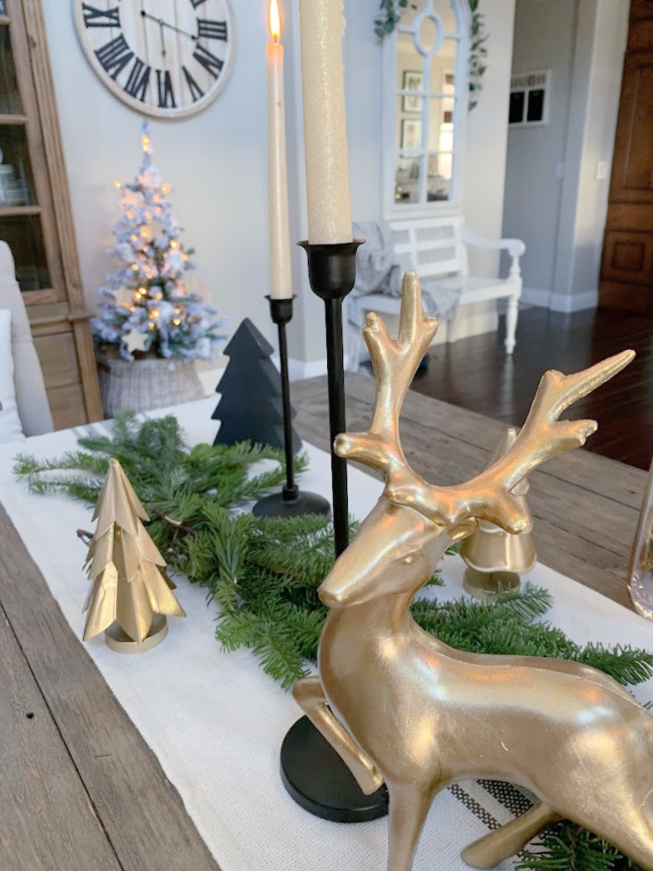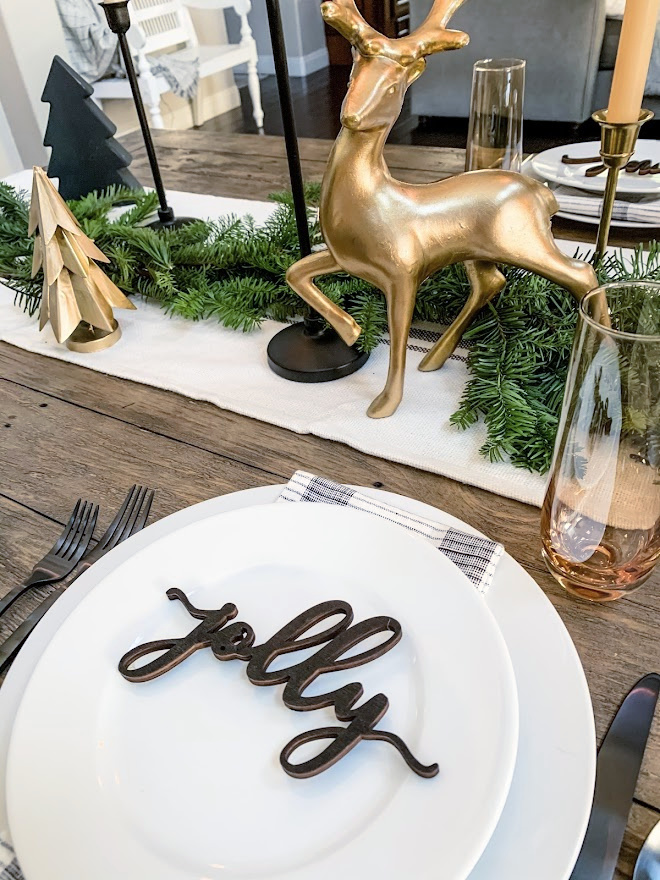 For the Christmas tree's I used 4 coats since they were so shiny. I let each coat dry for about 15 minutes. This was a perfect project while preparing dinner, it takes about 1 minute per tree for each coat.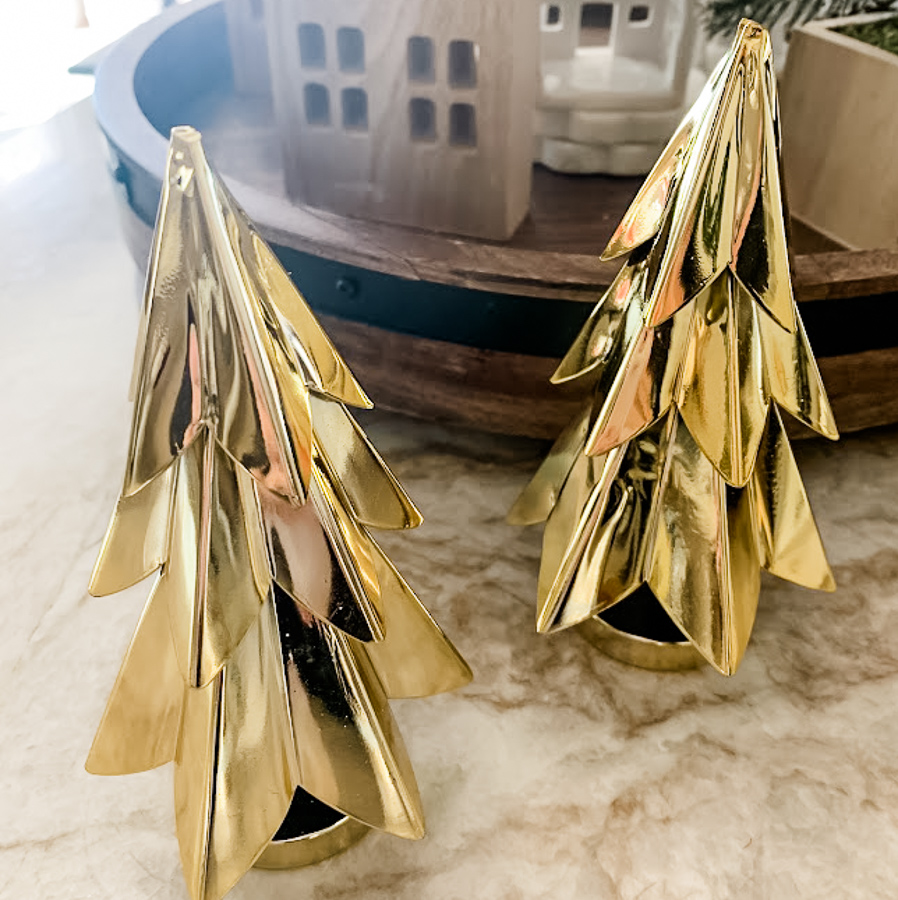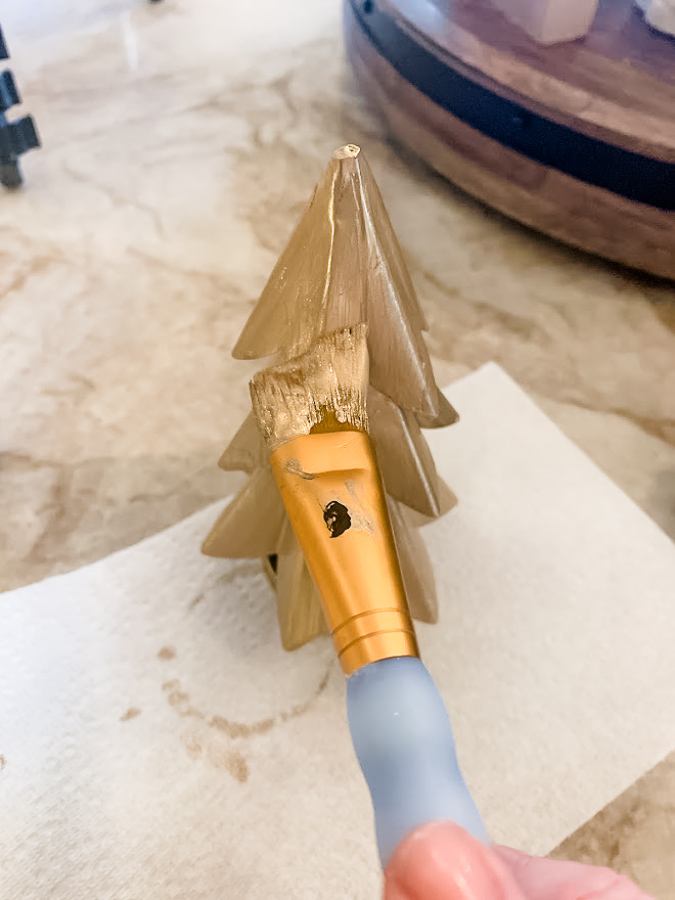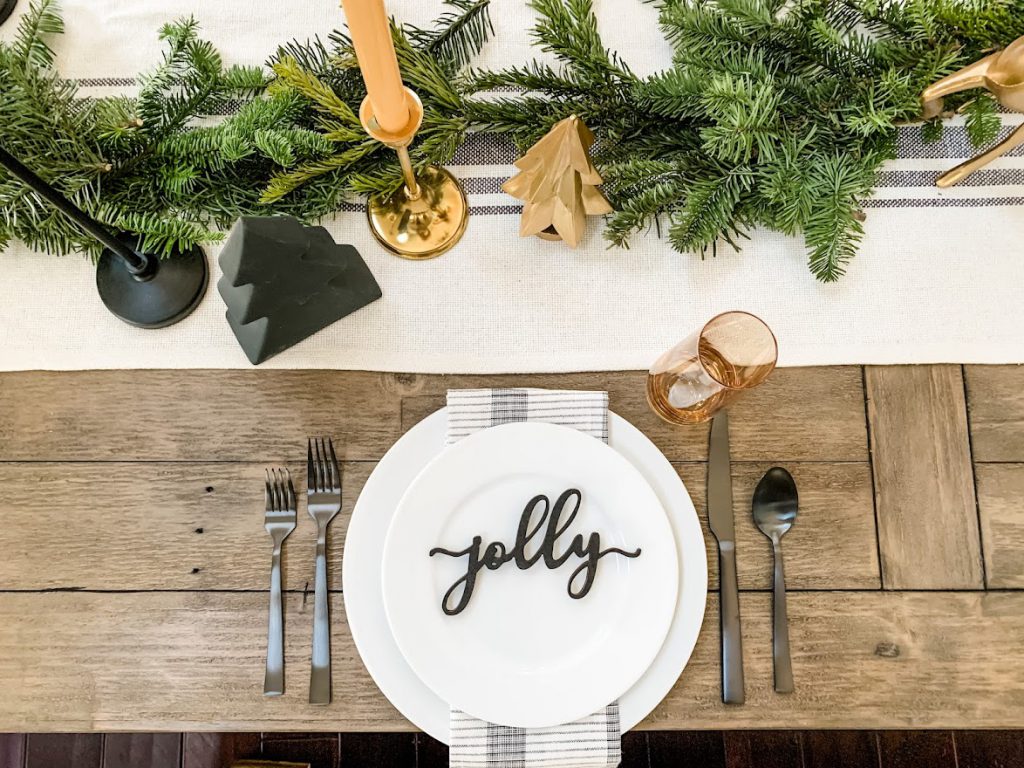 It's such a perfect way to update these cute little trees that I found at Target.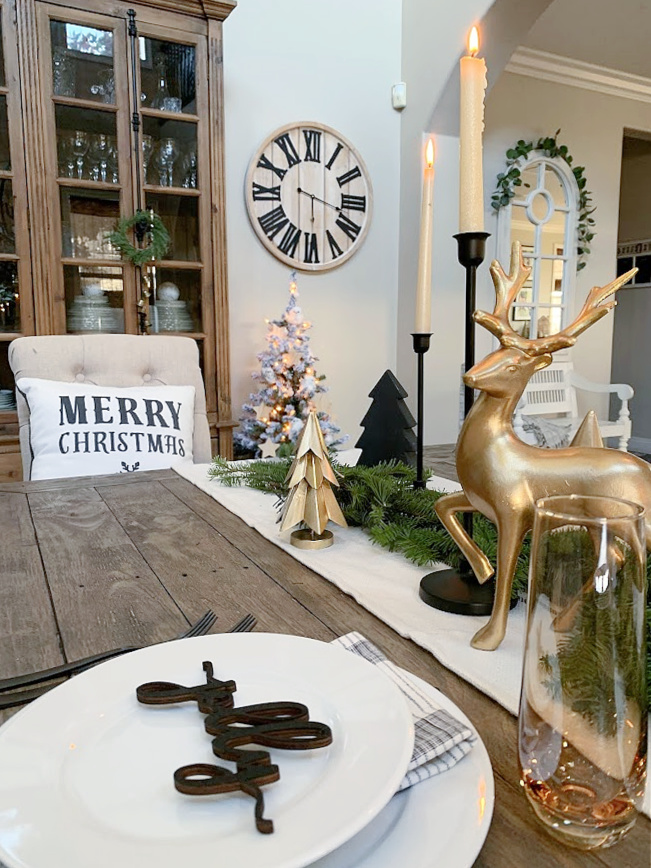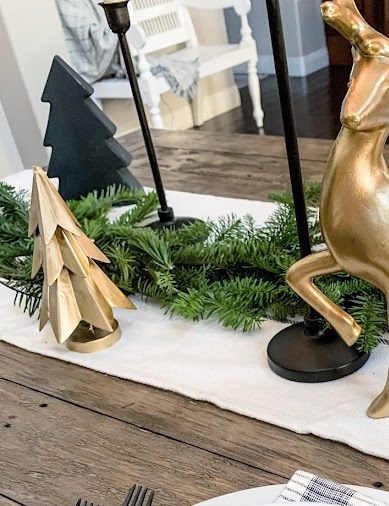 For the bells, these took 3 coats and I took the faux greens off. (Bells found at Michael's)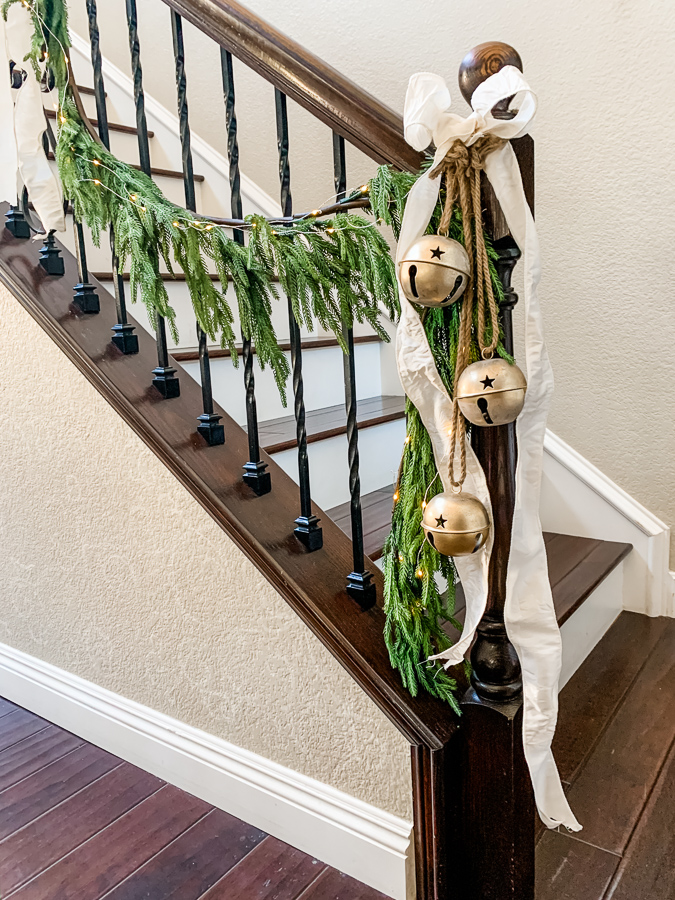 I found this cute vase at Target for $3, I knew it would be perfect for our kitchen with a few greens displayed inside. I simply applied 2 coats of black acrylic paint and gave this vase a whole new look.
T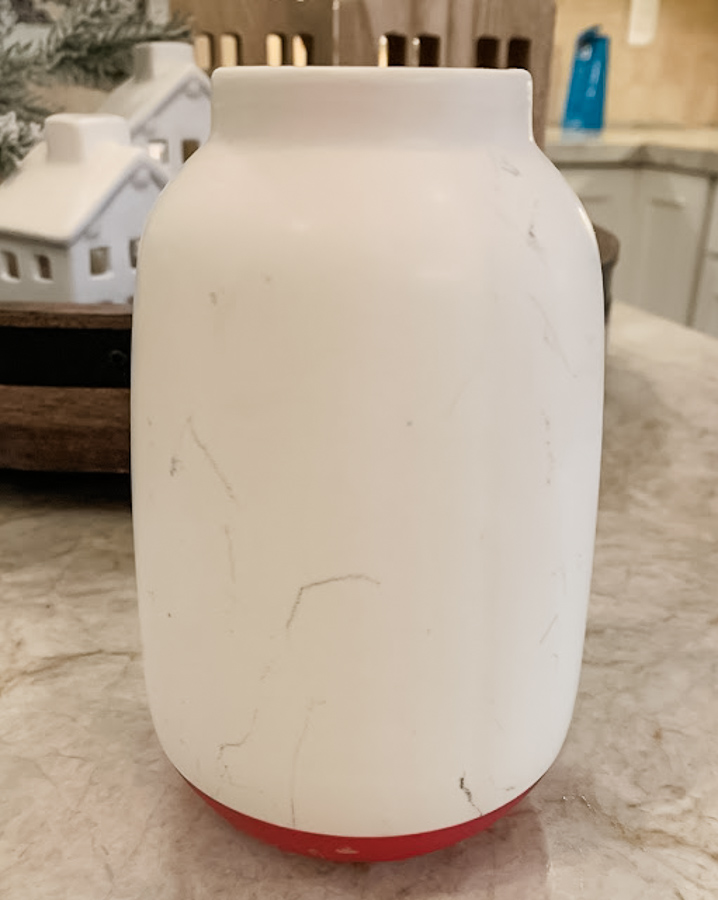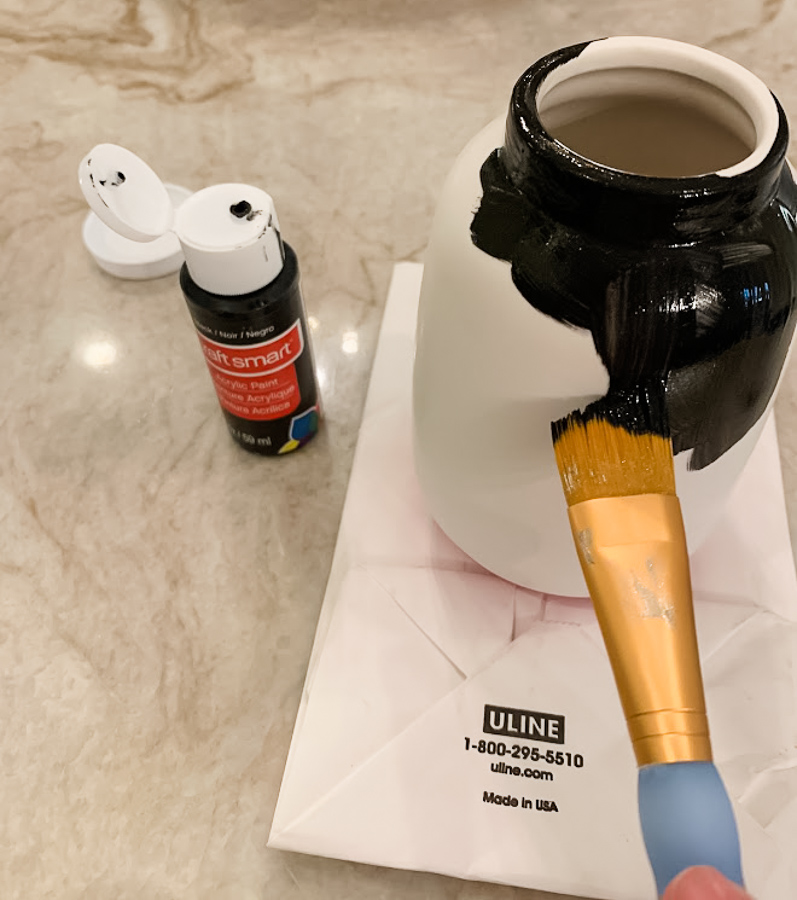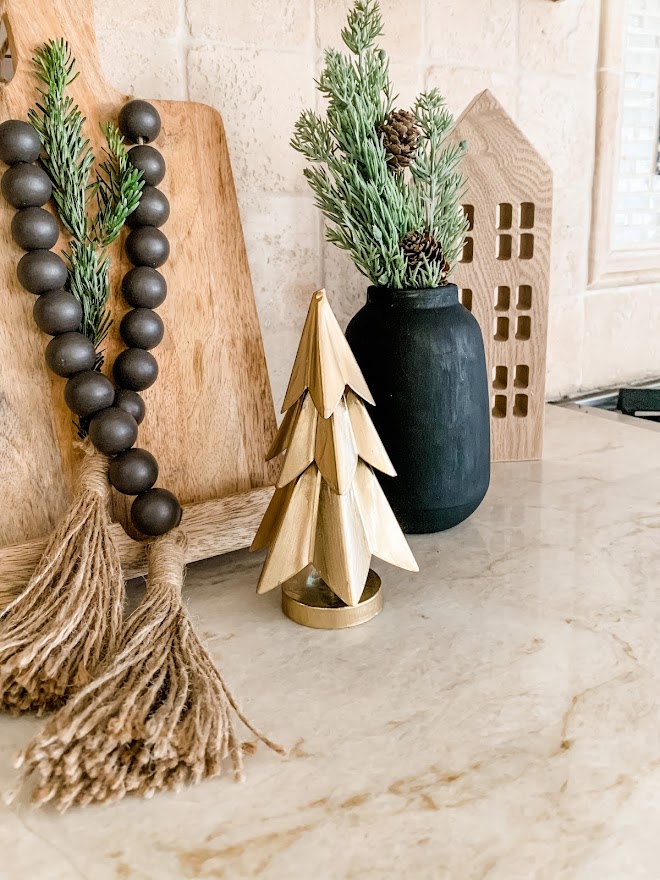 Another fun project is to paint the insides of Clear plastic ball ornaments, it's so easy!
To prevent your paint from cracking, and to remove any residue, add some rubbing alcohol in the ornament, dump it out, and allow it to fully dry.
Squeeze about a quarter of a tablespoon of your paint inside, giving it "legs" I do this about 4 times, tipping and turning as you go. This helps get better coverage. Give it a little shake.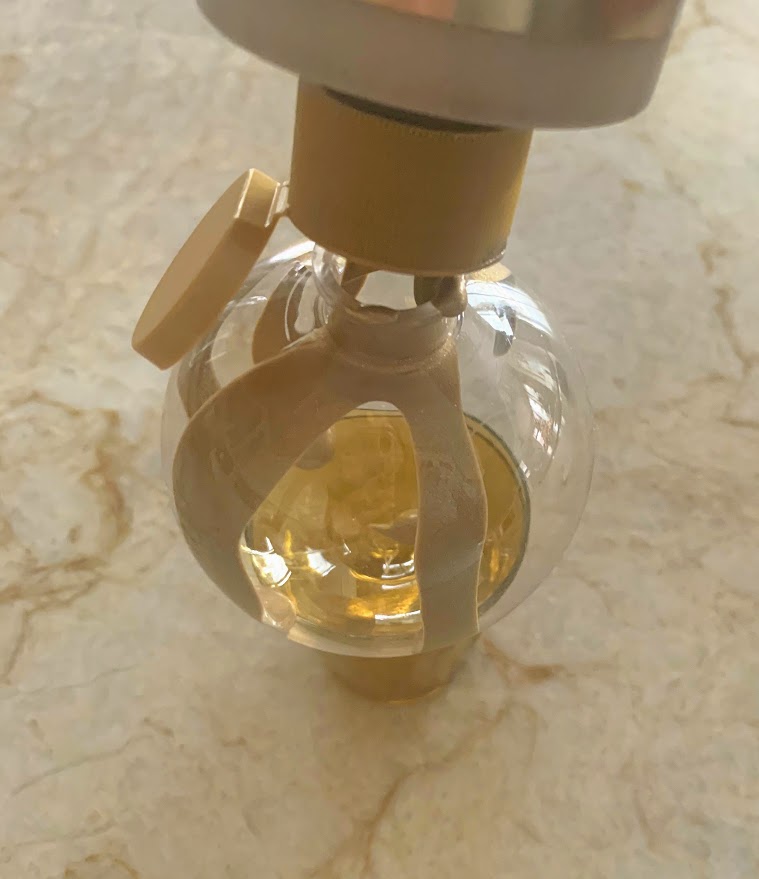 When the inside of the ornament is completely coated with paint, turn the ornament upside down over a small cup, and let the excess paint drip out. You may have to touch up a few places if you don't have full coverage.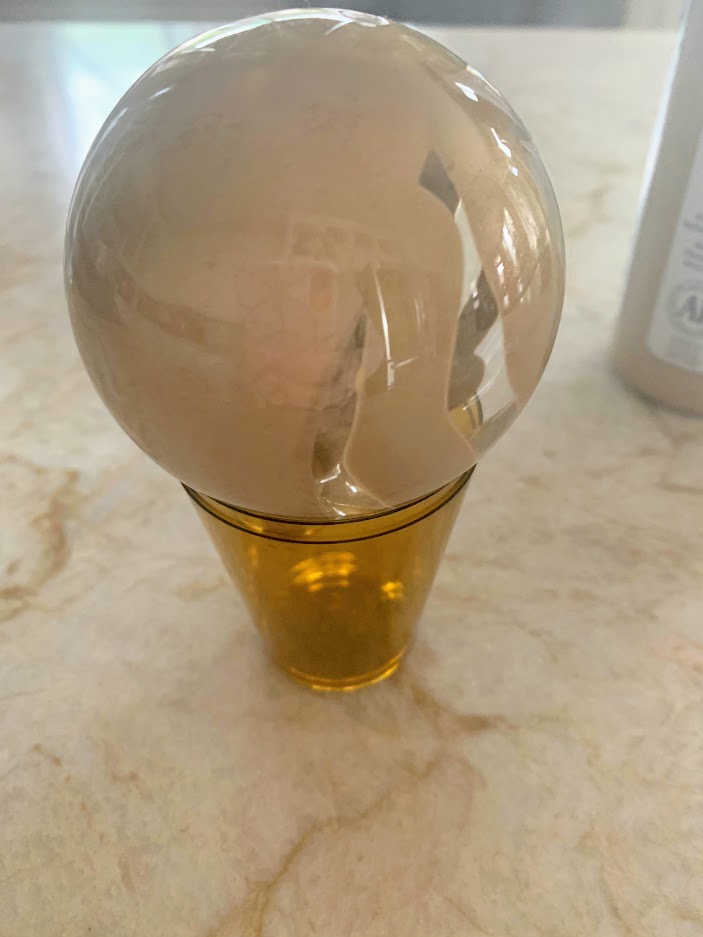 Your painted ornament should be dry within 48 hours. I painted the tops with black paint and metallic paint for a little touch of sophistication.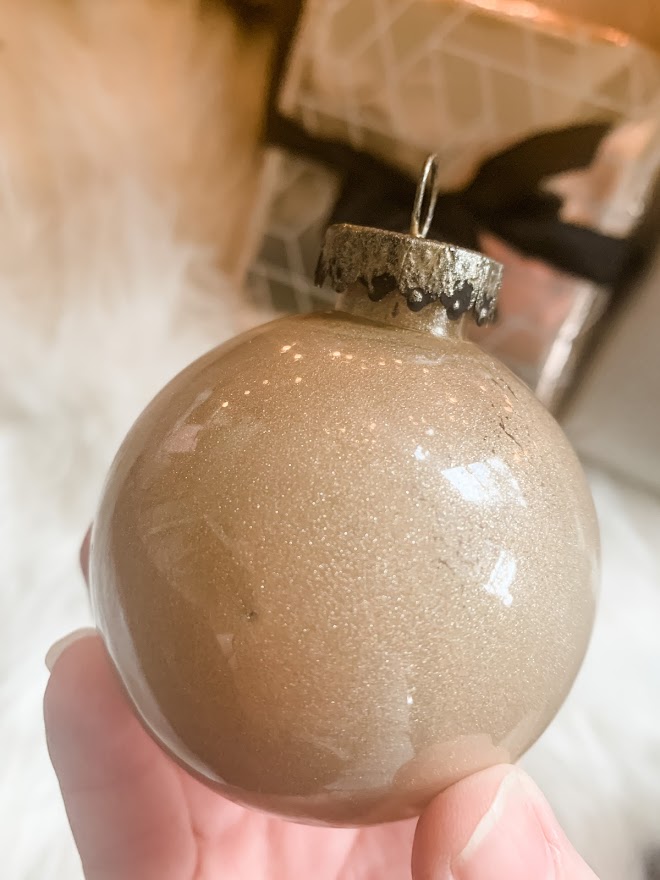 Attach ribbon or a pipe cleaner and hang them on the Christmas tree, and admire your beautiful homemade Christmas ornaments.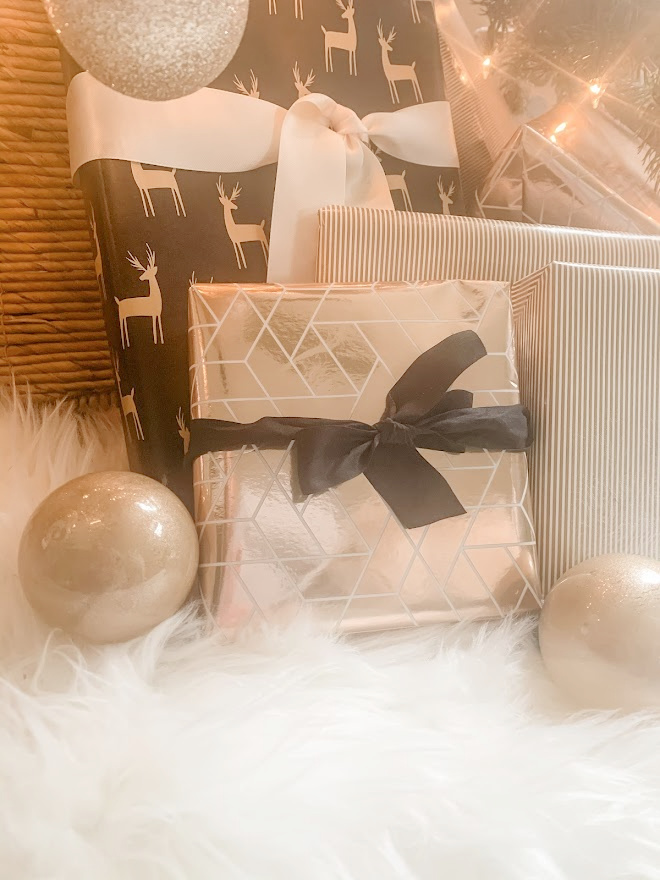 You can find our Christmas Home Tour Here.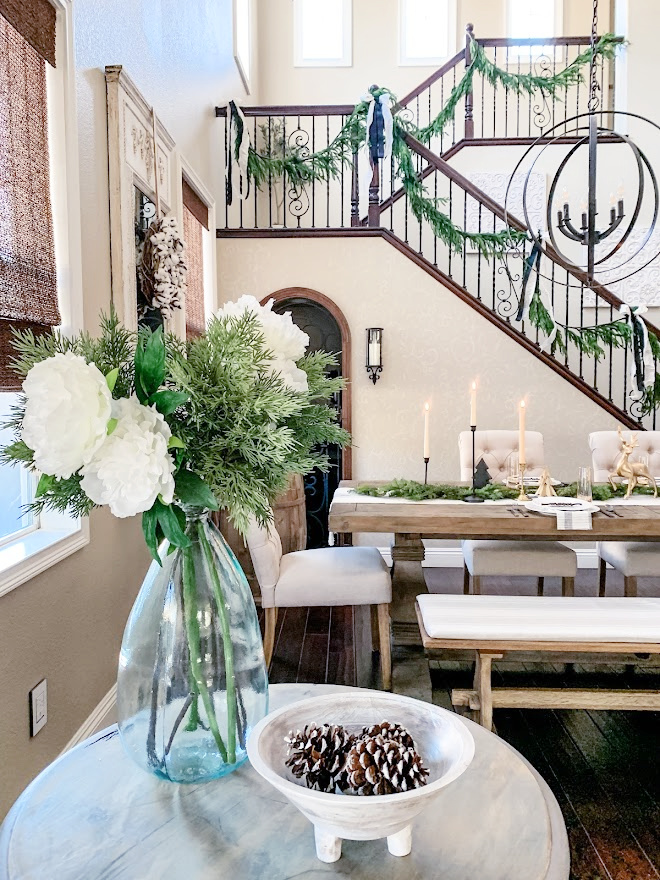 There are so many creative ways and inexpensive ways to update Christmas decor and ornaments, I hope this post has inspired you!
Wishing you a very Merry Christmas and Happy Holidays!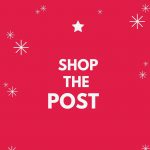 This post contains affiliate links. That means when you click on some of the links in this post and you make a purchase I earn a small commission at no cost to you.

Native Fab Pure Cotton Table Runner
4 Pieces Christmas Wooden Word Art
Black Silverware Set