A few years back I was watching Oprah while author and culinary genius  Margaux Sky shared her fabulous Chicken Curry sandwich recipe with us. 
All the flavors combined sounded so wonderful, I loved how honey mixed with mustard took the place of the mayonnaise.  I've been making this sandwich ever since and it's always a hit.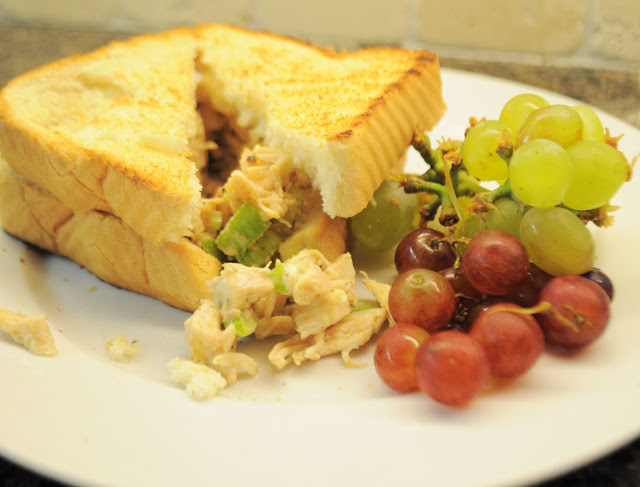 I have omitted the tomatoes and shredded carrots and substituted celery in it's place, just a personal choice.
20 whole black peppercorns
3 pound(s) medium chicken tenders or breasts
1/2 cup(s) plus 2 Tbsp. spicy brown mustard
1 1/4 teaspoon(s) curry powder
3/4 teaspoon(s) lemon pepper
1 loaf(s) challah or other rich egg bread, cut into 12 thick slices
1/2 cup(s) slivered almonds
1.In a large saucepan over high heat, combine peppercorns, bay leaves, cloves, lemon, and 14 cups water; cover and bring to a boil. Add chicken and cook, uncovered, stirring occasionally, 7 to 10 minutes, or until cooked through; drain. Once cool, quarter each tender/chicken breast.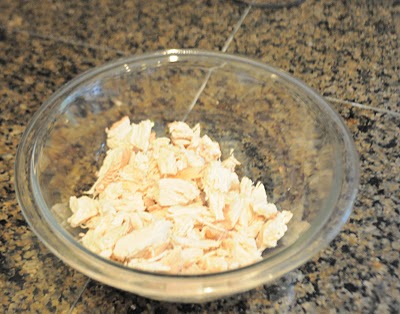 .In a large bowl, combine mustard, honey, curry powder, lemon pepper, celery and salt; stir in chicken. Cover and refrigerate at least 30 minutes or up to 1 day.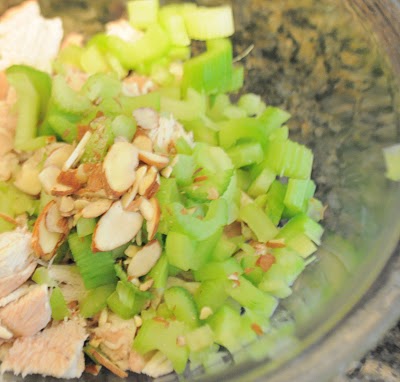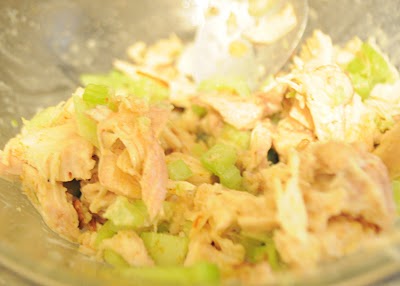 3.Butter both sides of bread slices. In a heated nonstick skillet over medium-high heat, cook bread in batches 3 to 5 minutes, or until browned, turning once.
4. Divide chicken curry among 6 bread slices.  Serve with fruit.