This week the kids and I made some Cake pops for the first time.  They are the perfect size to just pop in your mouth and are fun and portable, perfect for any party occasion.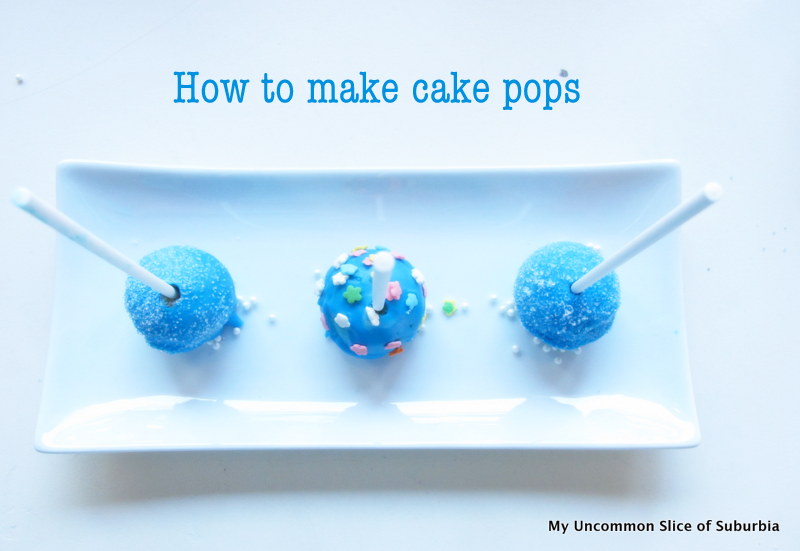 Ingredients
Box Cake, prepared
 Frosting or candy melts, I suggest the candy melts
Cake Pop Silicone Mold ~ I found mine through Whole Port
cake pop sticks
Sprinkles/decoration
Prepare the batter per instructions on the box.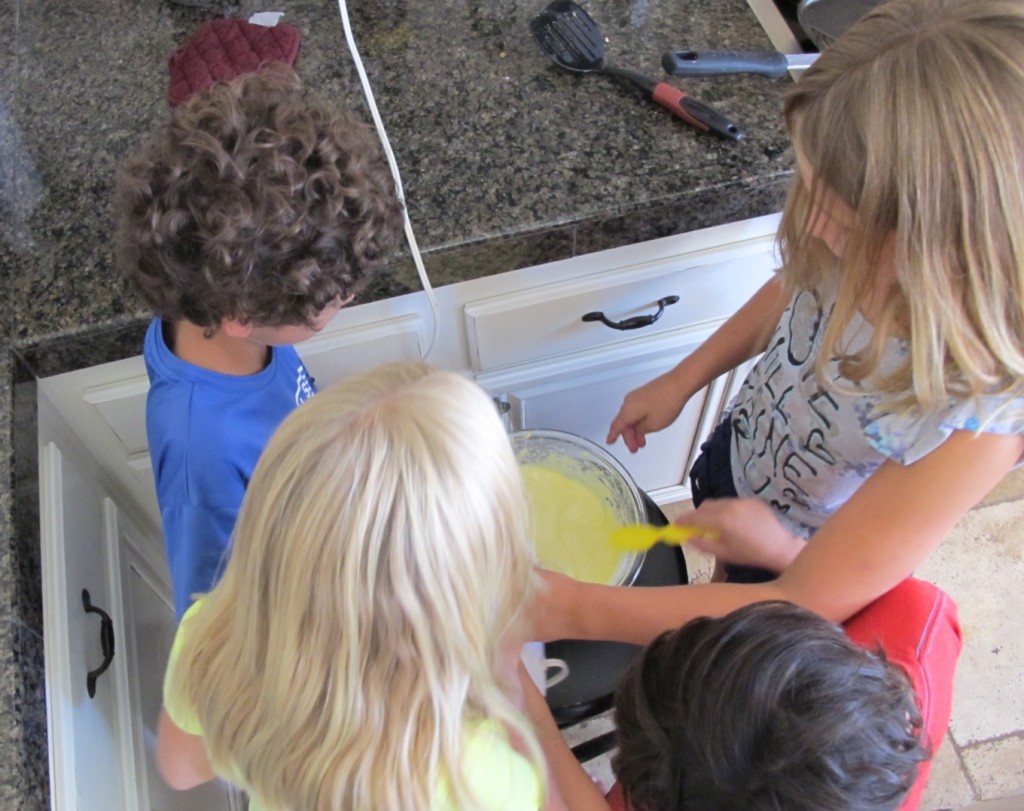 Lightly grease the silicone molds and place the base (without holes) on a cookie sheet.
Poor batter into the the molds, don't overfill.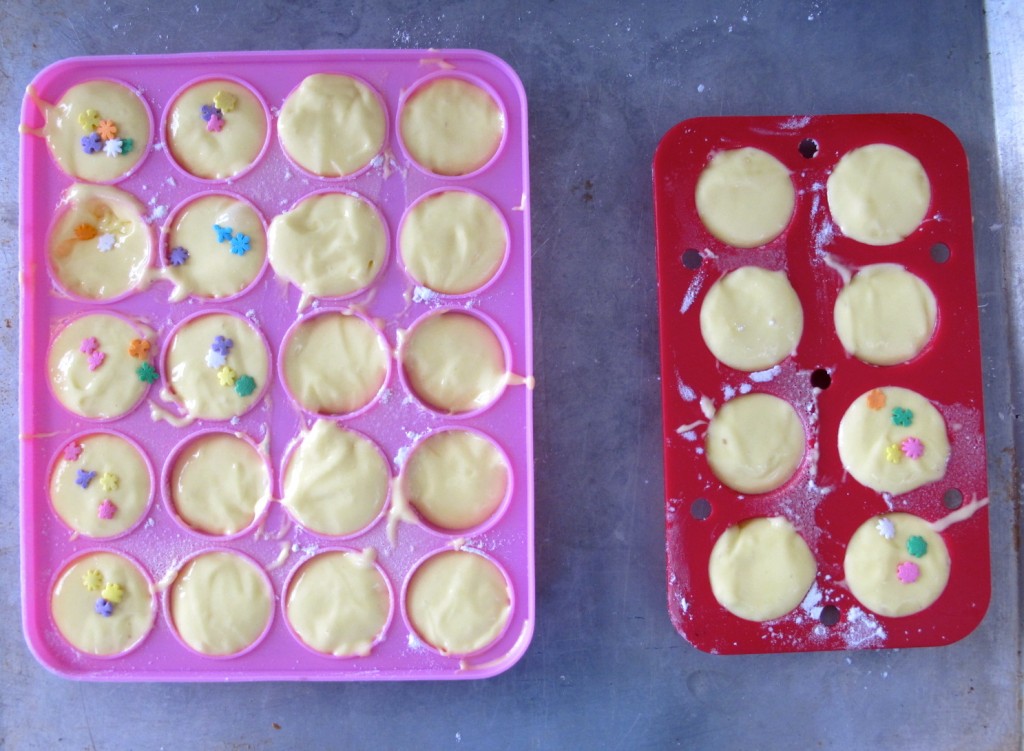 Place the molds with holes on the top of the base and snap together.
Place the chookie sheet with the filled pops into the oven and bake at 350 for about 20 minutes.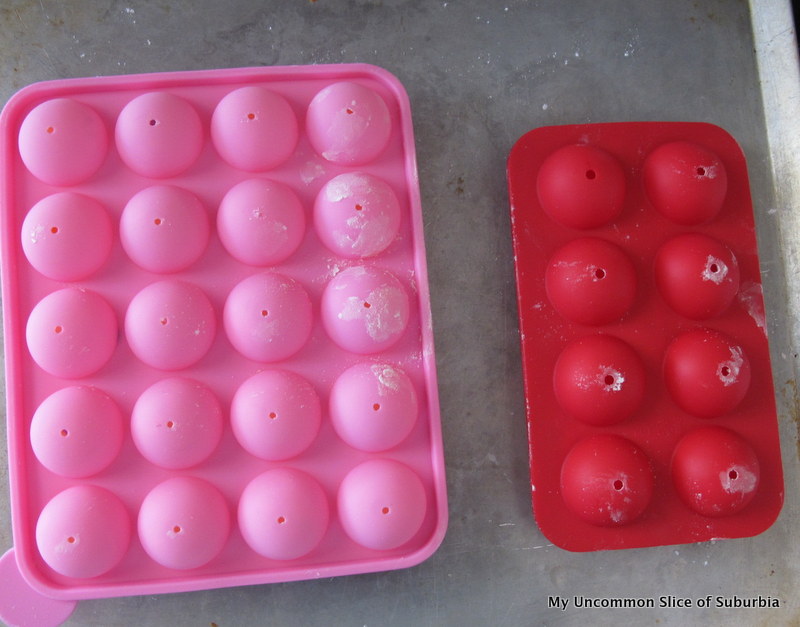 Let cool about 20 minutes
Unsnap the top from the bottom and remove top and flip the molds over, the pops will "pop" out.
Place the pops in the refrigerator  for at least 3 hours or the freezer for about an hour.  Trust me you don't want to skip this step, it makes it easier to decorate.
 To frost the pops, dunk them into the frosting/melted candy coating until the ball is fully covered in the coating.  Turn the cake lollipop right side up and carefully tap the excess candy coating off of the cake lollipop. This is where it was a little tricky for me so I started to drizzle the frosting on the pop.  A little more practice and it should be easier next time.  Place the cake lollipop stick into  Styrofoam to harden.
Decorate them however you wish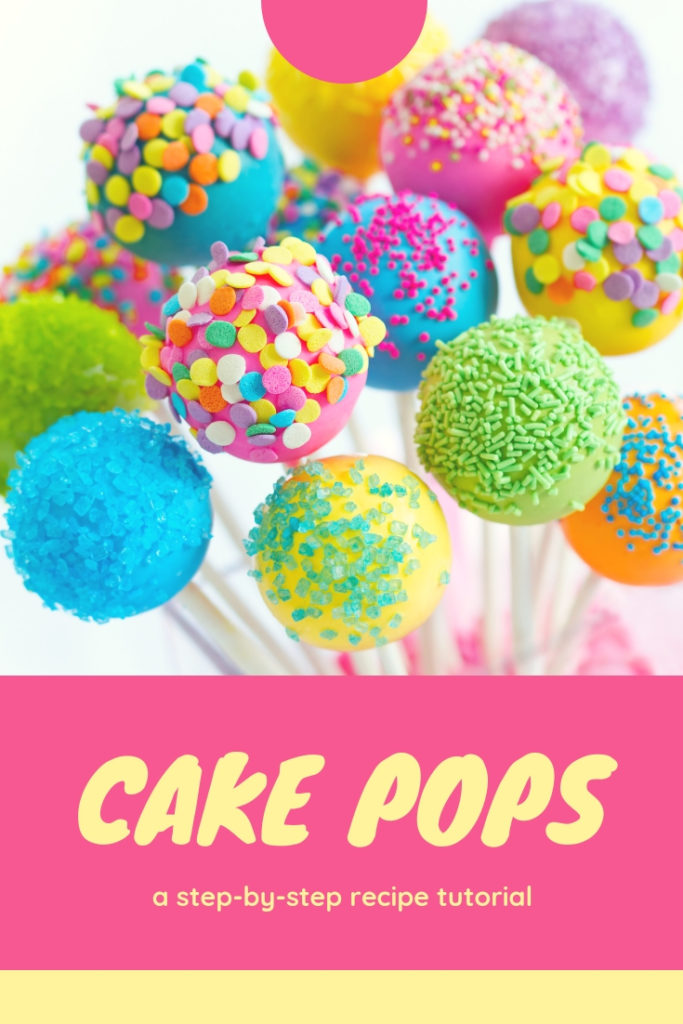 ~Try not to eat them all at once~