This post may contain affiliate links
I'm back again with our monthly thrift store makeover challenge. A few years ago I started collecting a few pieces of mercury glass, it's not cheap but oh so pretty!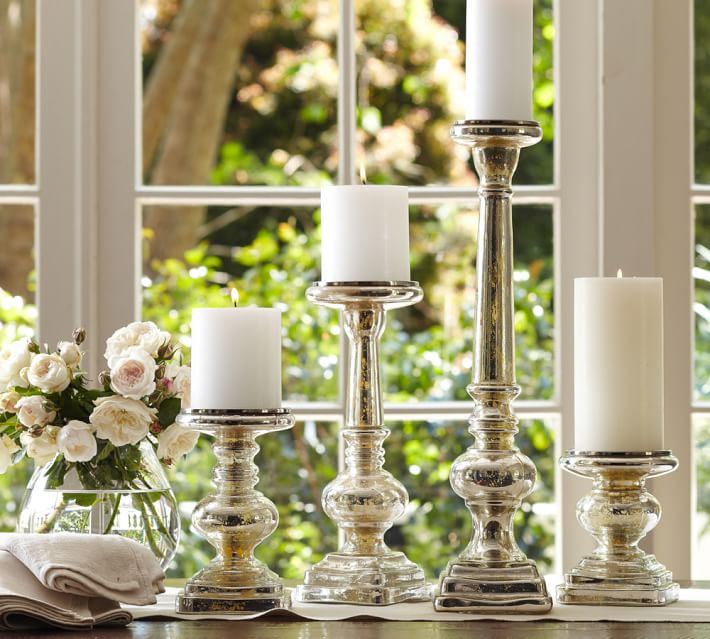 I have seen many tutorials for making your own, I read up on a few and decided to just go for it. So when I ran across these tea lights at the thrift store I knew exactly what to do!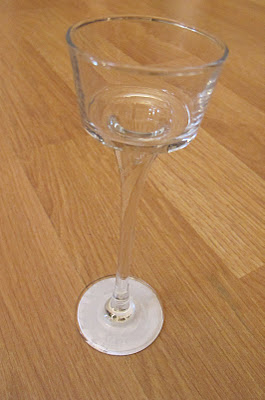 This is my own version, quick and easy.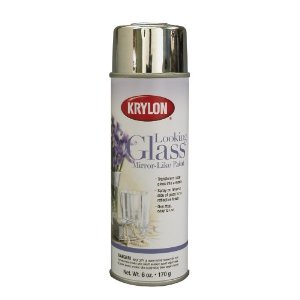 The paint is a little watery, don't worry about it.
Spray again, wait 1 minute….do this five times. On the final coat I gave the outside stem a light spray.
After all 5 coats are complete wait about 10 minutes then you can proceed to the next step.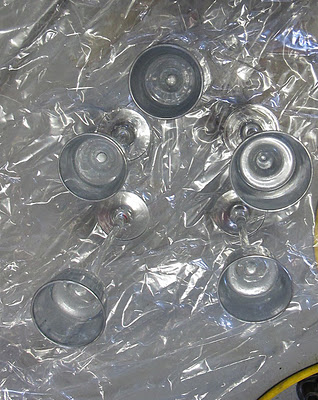 Fill a spray bottle with half water and half vinegar.
Spray the inside and outside of your glass with a mist of the vinegar and water.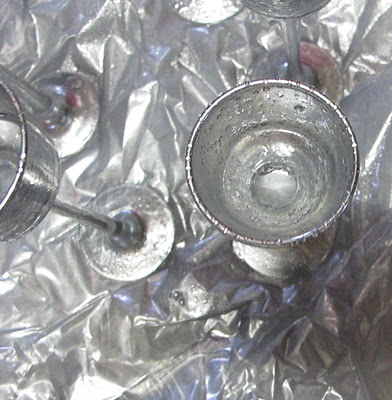 Take a moist towel that has the vinegar and water on it and start dabbing till you have the effect you are after.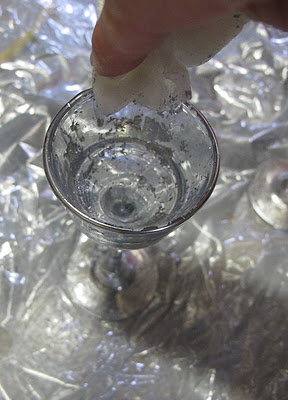 I had some glitter spray in the garage so I sprayed just the smallest amount on the inside in some places.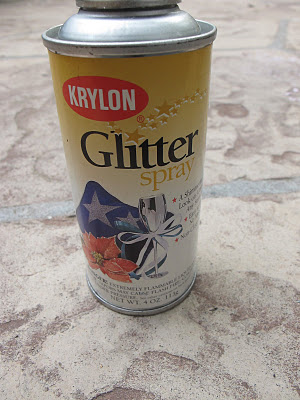 I finished it off with a very light coat of the Looking Glass spray paint on the outside in areas that I felt needed just a little extra shine.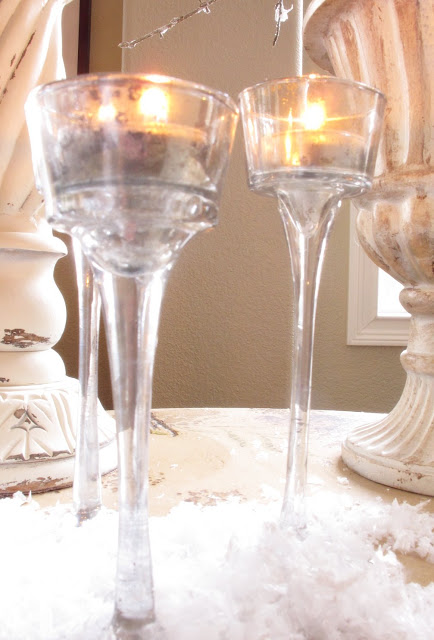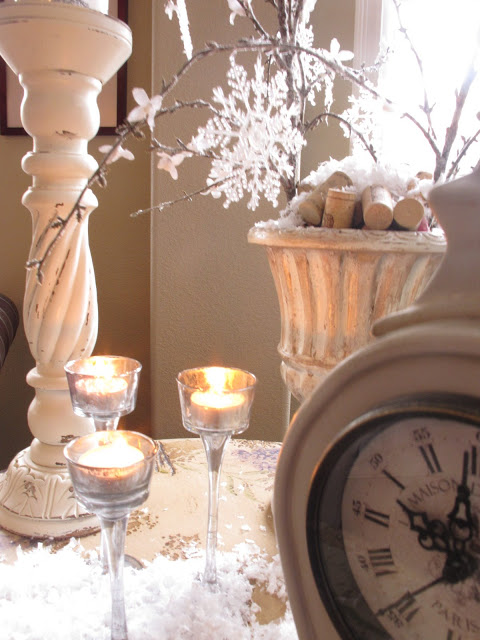 Now its time to check out all of the other awesome makeovers from 9 incredibly talented ladies! Be sure to click on the links below to see all the creative projects each blogger came up with.