Mini Chocolate Donut Ghosts
 Are you in need for some fun menu ideas for an upcoming Halloween party, these Mini Chocolate Donut Ghosts are sure to be a hit.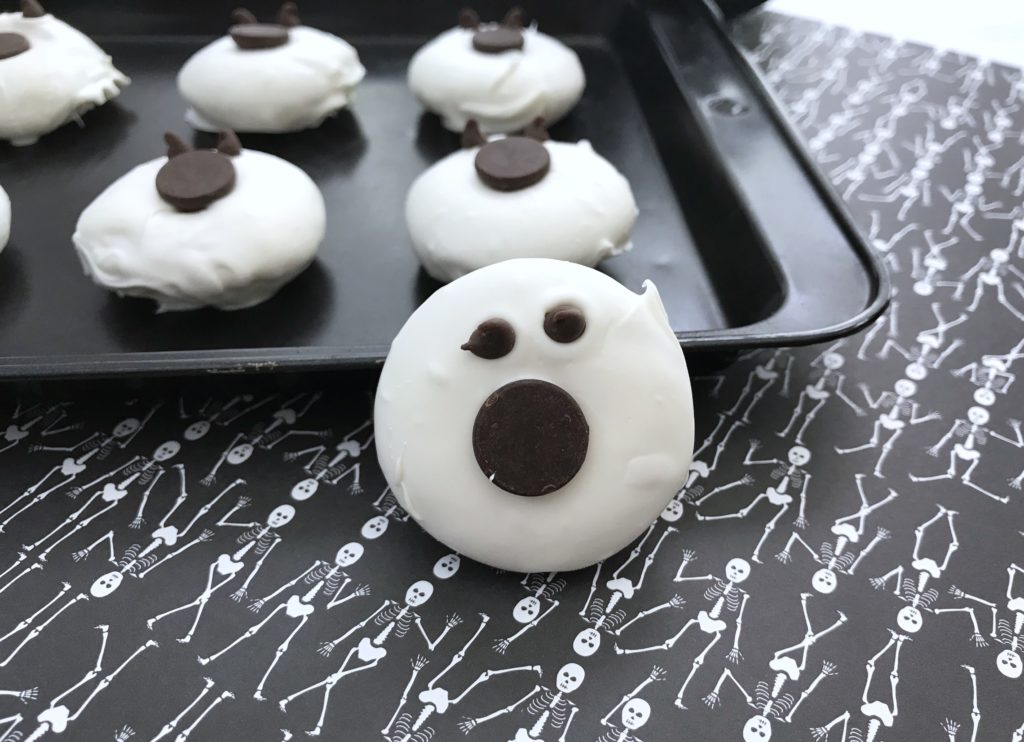 Affiliate links for your convenience
Ingredients: 
1 box of white cake mix, any brand
1 egg
1/4 C. vegetable oil
1 C. water
10 oz Wilton Bright White
Candy Melts
Mini chocolate chips
Regular size chocolate chips
Donut Baking Pan
Large freezer bag
Kitchen scissors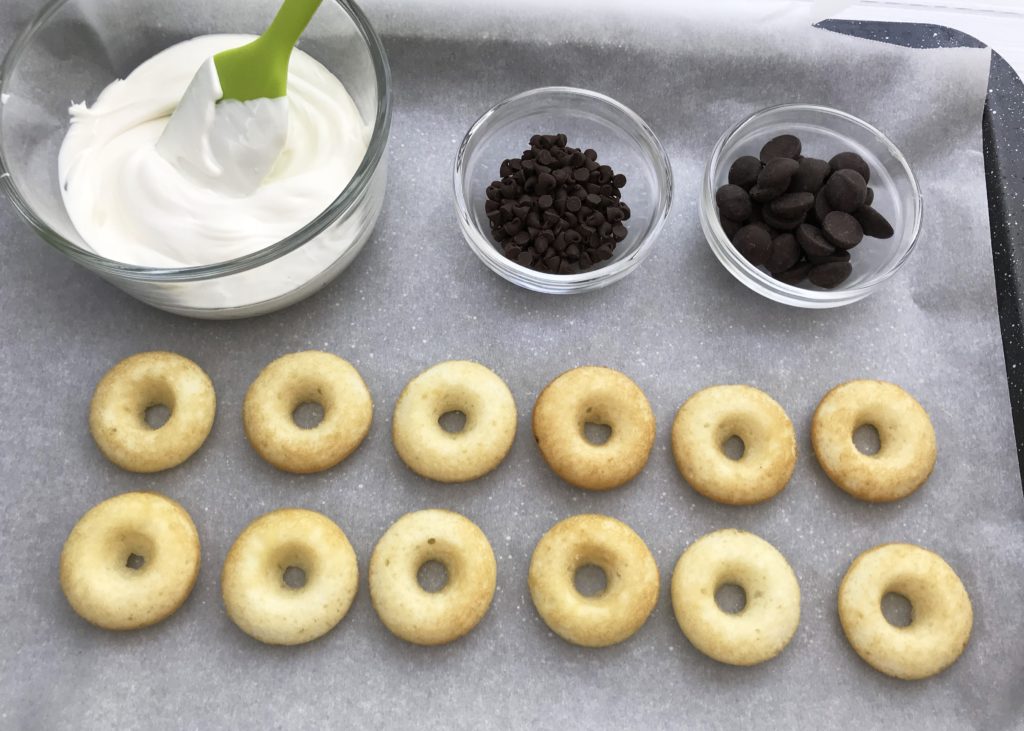 Preheat the oven to 350 degrees and spray a mini donut pan with non-stick cooking spray.
Combine the box of cake mix to the egg, vegetable oil and water.
Scoop the donut batter into the freezer bag, snip a small corner of the bag and gently squeeze the batter into the prepared mini donut wells.
Bake the donut for about 8-10 minutes.
Remove from the oven and let cool completely.
Once the donuts have cooled, gently remove them from the mini donut pan and set aside.
Line a large baking sheet with wax or parchment paper.
Pour the bright white candy melts into a microwave safe dish and heat in the microwave in 30 second increments, stirring occasionally until melted.
Once the chocolate has melted, let it cool a few minutes and then carefully dip each mini donut into the melted chocolate, flip it over so it's completely covered and lift out with a fork. Gently tap the fork down and allow the excess melted chocolate drip off the donut.
Place the donut on the lined baking sheet.
Place one of the larger chocolate chips tip down in the center of the donut and then give the ghost donut two eyes using the mini chocolate chips.
Repeat with all the donuts.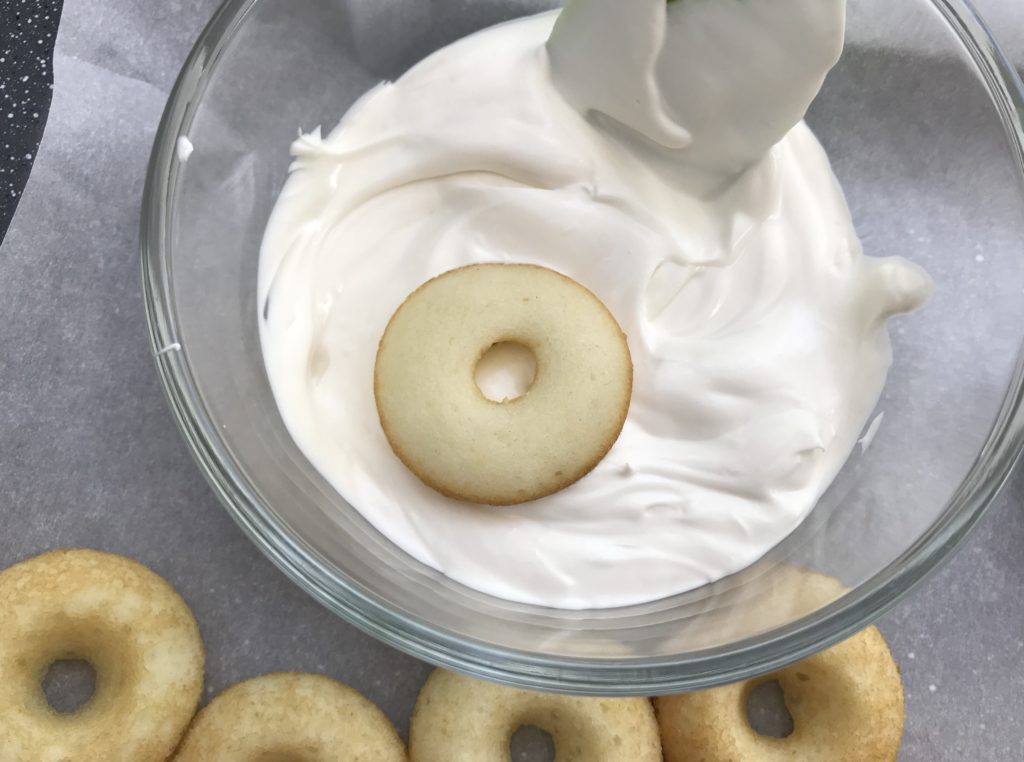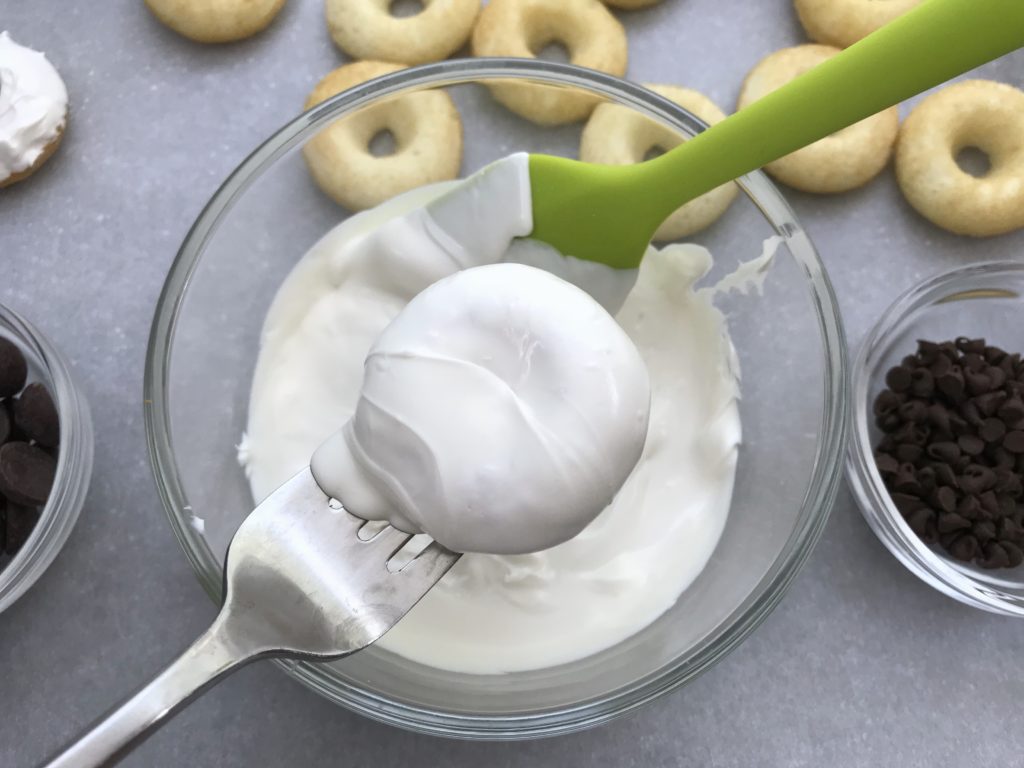 Get the kids involved and have fun making these spooky ghosts!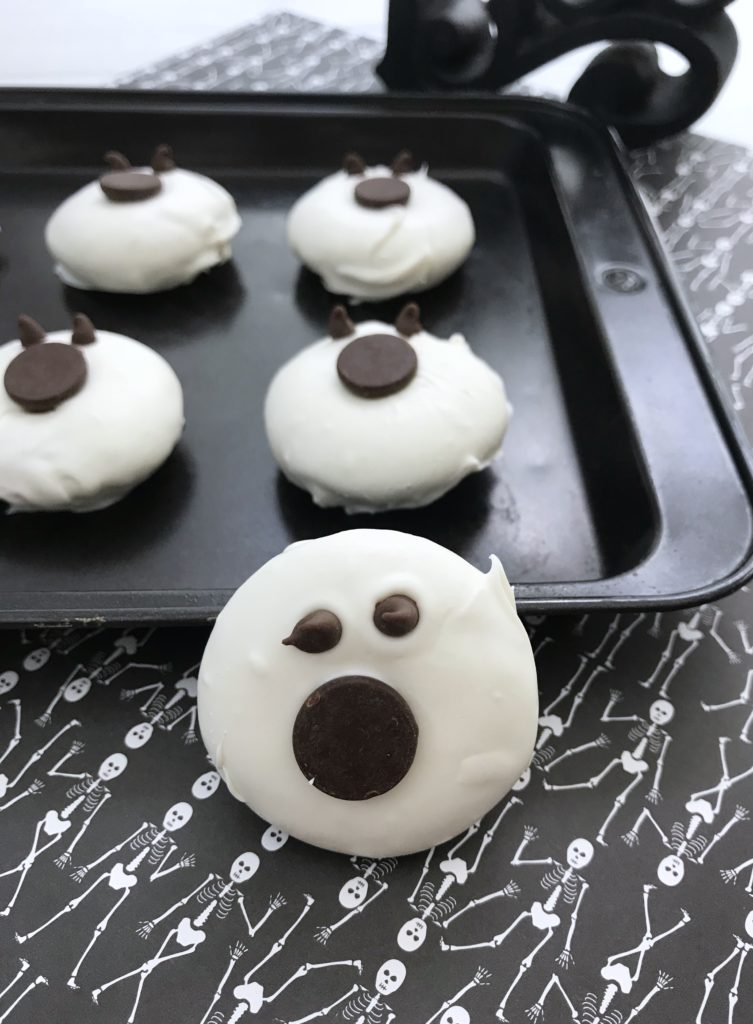 Thanks so much for stopping in today!