Easy Fancy Doughnut Recipe
Do I have a fun and SUPER easy recipe for some delicious fancy donuts!  Everyone will think you purchased these beauties at a fancy cake shop or slaved away for hours!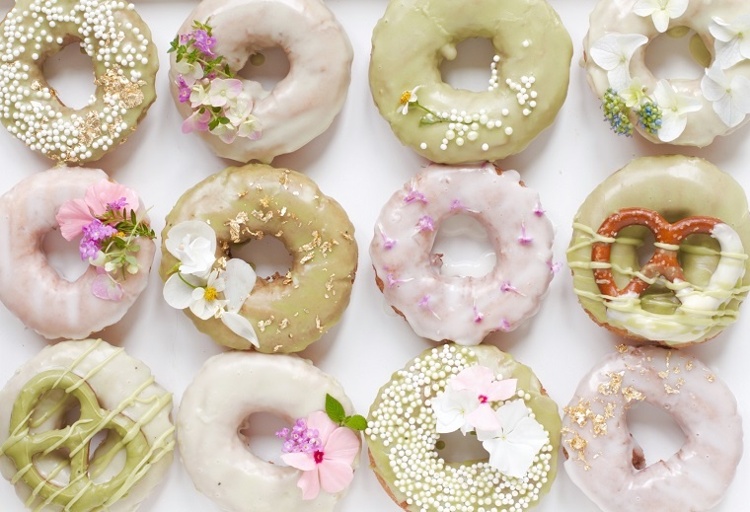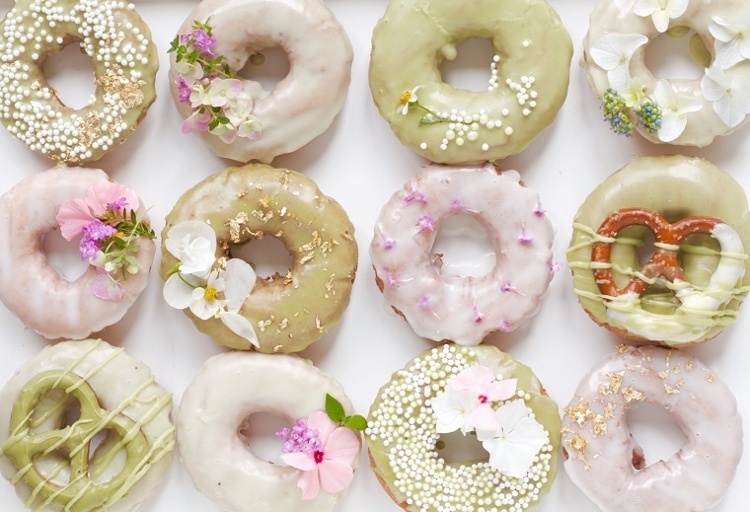 Servings: Makes 12 donuts
Ingredients:
12 store bought plain cake donuts

3 cups confectioners' sugar

1/2 cup milk

1 teaspoon vanilla extract

Matcha powder

Edible petals/flowers (violas, lilac, blueberry, carnation, nasturtium, marigold, bachelor button, chive)*

White sugar pearls
Sprinkles
Chocolate dipped pretzels
Edible Gold (if you want to be super fancy)
Instructions:
Make the glaze:
Add the powdered sugar to a medium mixing bowl.

Whisk in the milk and extract until smooth.

Divide the glaze between 3 bowls. Leave 1/3 of the glaze white.

Mix in just enough Matcha powder to the second bowl to make a pale green glaze.

Mix in enough Matcha powder to the third bowl to make a darker green glaze.

Cover the pale green and dark green glazes with plastic wrap (pushing against the glaze to keep from crusting over).
Dip and decorate the donuts:
Working with one color of glaze at a time (white first) dip 4 of the donuts into the glaze and rest on a drying rack.

Working while the glaze is still wet, decorate each donut with the flowers*, sprinkles, chocolate dipped pretzels, and edible gold.

Repeat the process with the remaining two colors of glaze.
*Go sparingly on the edible flowers…a little flower petal goes a long way!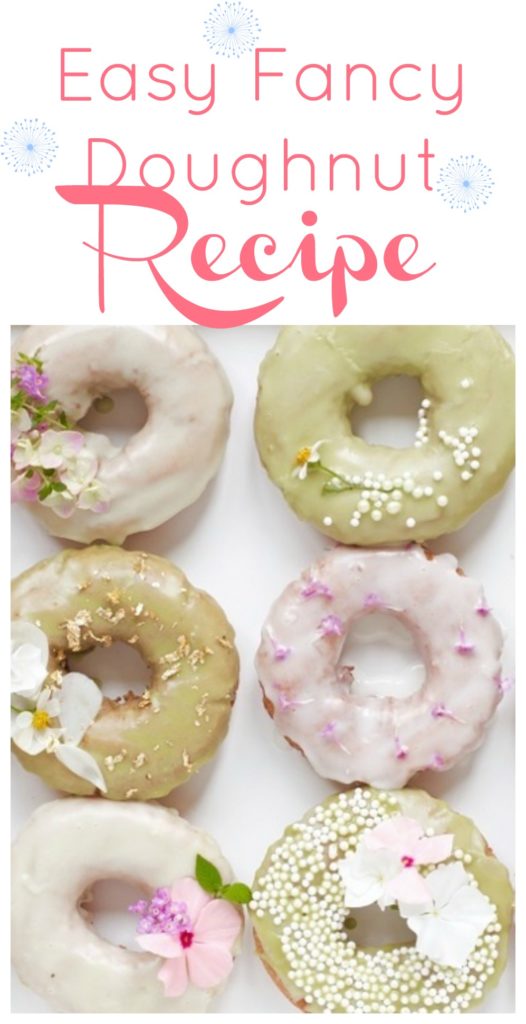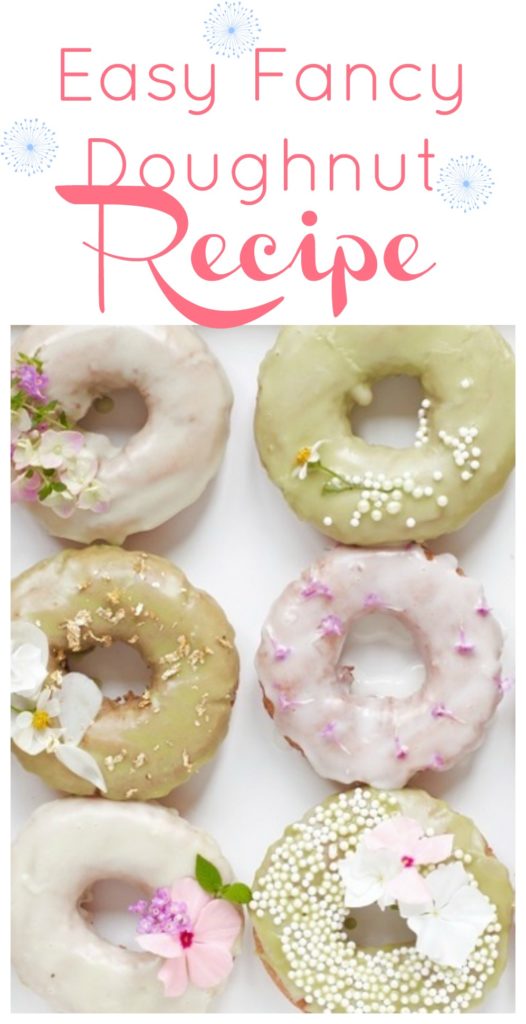 That's it, so easy and so beautiful!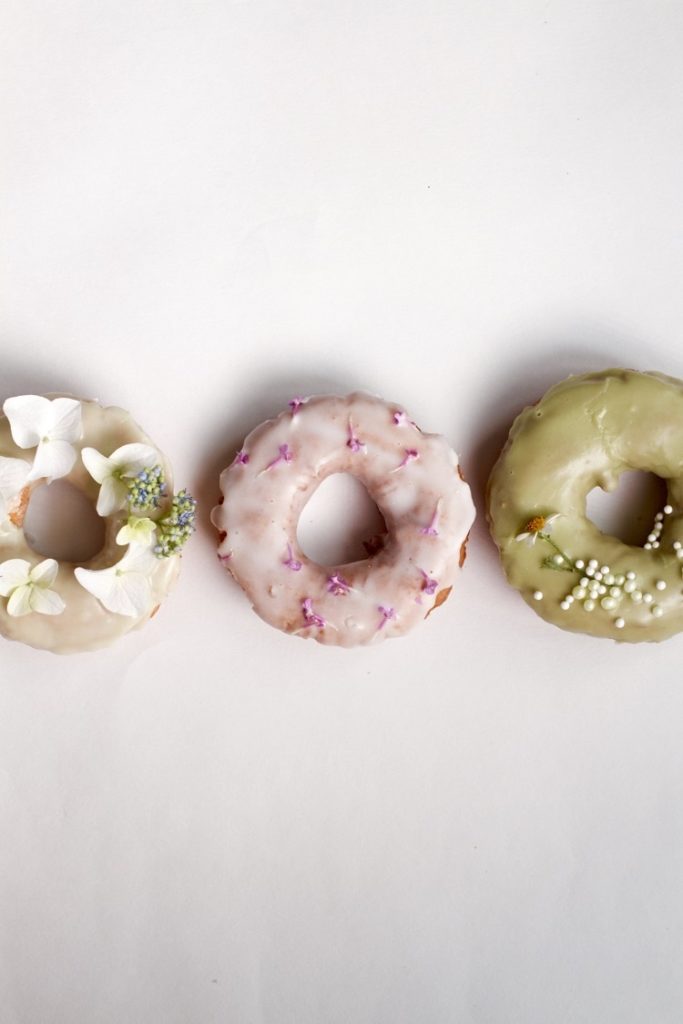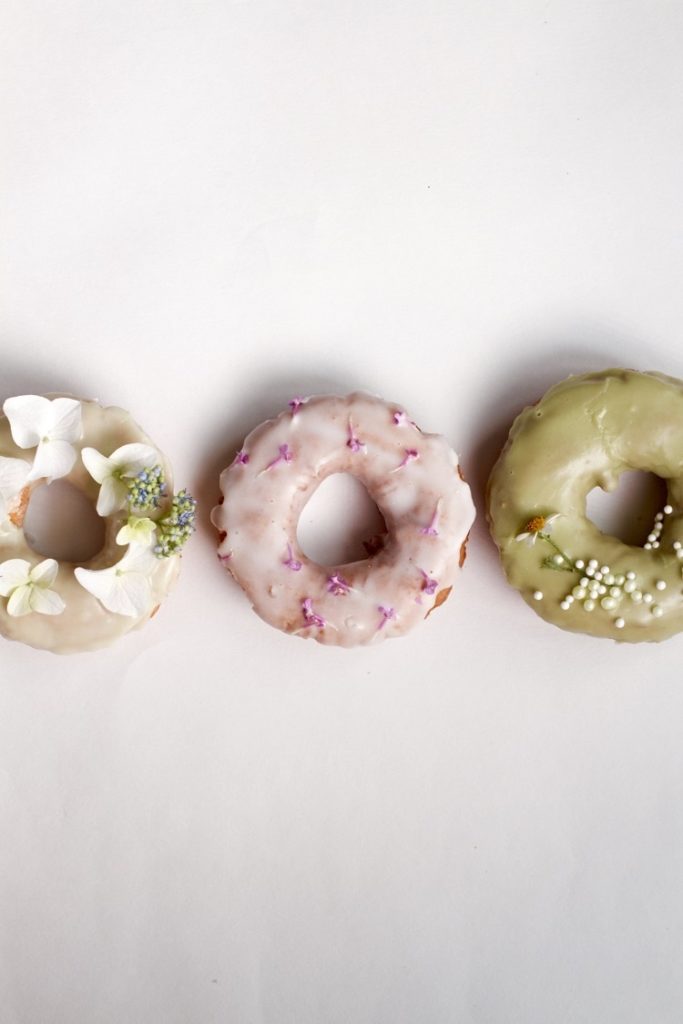 Thanks for stopping in today, have a fabulous rest of the week!