Worlds best candied walnuts
 ~Hi Friends~
My oldest and I made some candied walnuts the other day for a spinach salad I was making.  Oh my goodness, they were delicious and so quick and easy to make.  These would also make fabulous gifts around the holidays!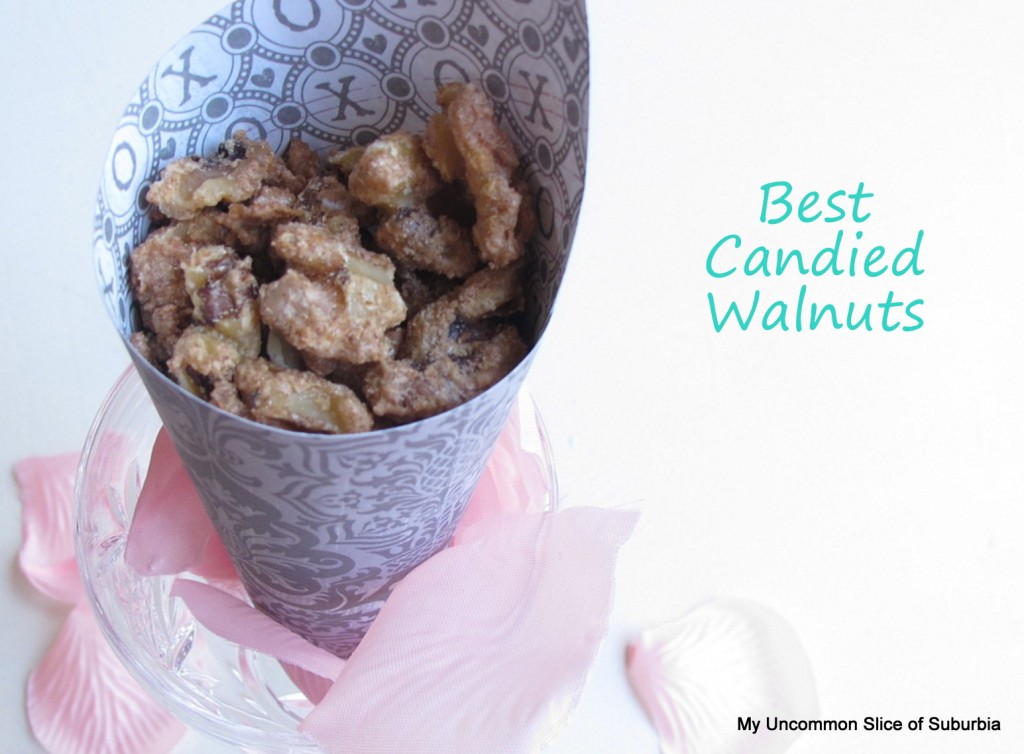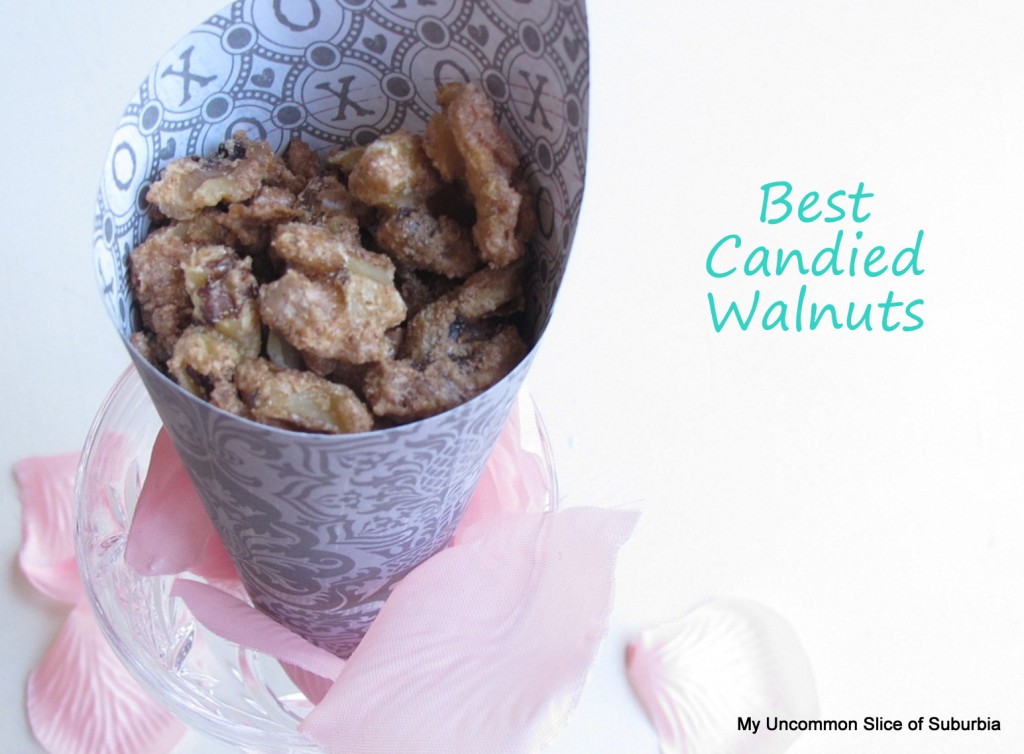 1 pound walnut halves

1 cup white sugar

2 teaspoons ground cinnamon

1/4 teaspoon salt

6 tablespoons milk

1 teaspoon vanilla extract
Lay out the walnuts on a baking pan and cook in the oven for 10 minutes at 350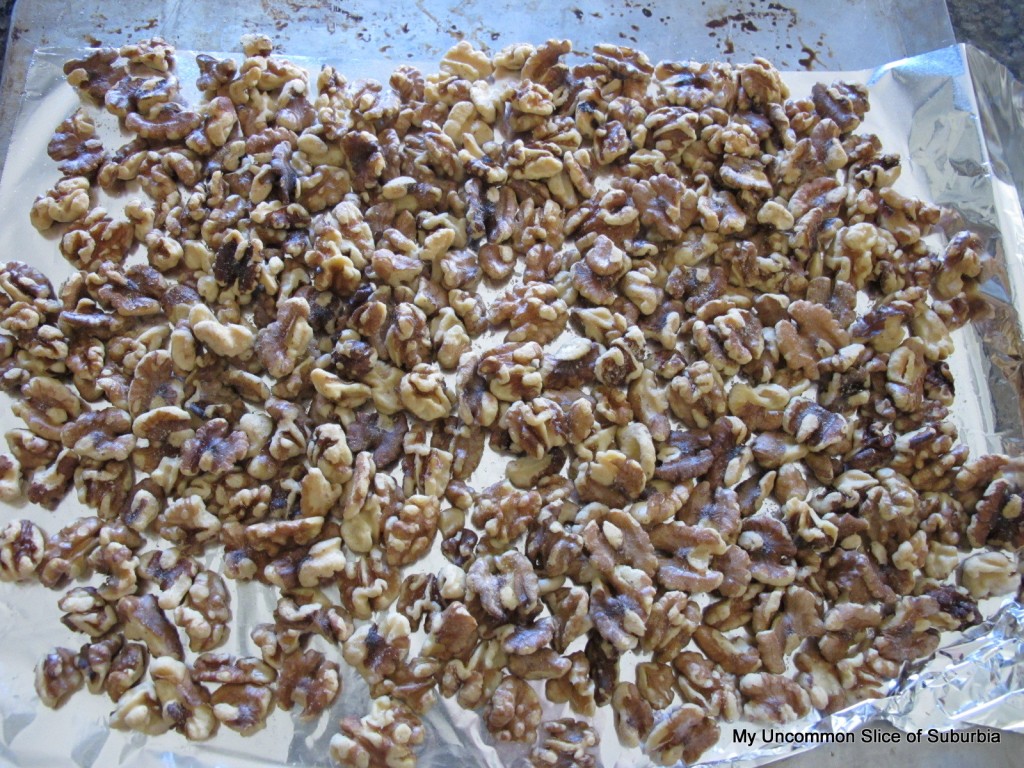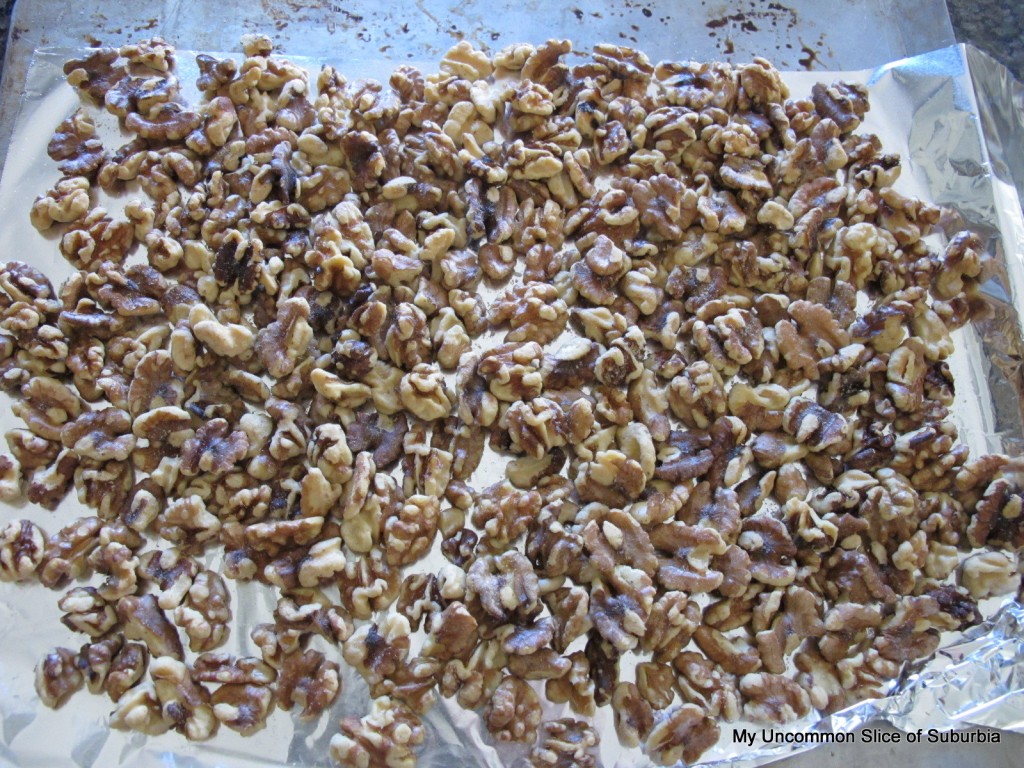 While the walnuts are cooking, stir together sugar, cinnamon, salt, and milk in a medium saucepan. Cook over medium-high heat for about 8 minutes. Remove from heat, and stir in vanilla.
 Add the walnuts to the mixtures and coat them well.
Spoon nuts onto waxed paper, and immediately separate nuts with a fork. Cool, and store in airtight containers.  
Now try not to eat them all in one seating, I dare you!