One Dish Vegetable Frittata Recipe
I have a super delicious, quick and easy, one dish vegetable frittata Recipe to share with you today. A bunch of tasty ingredients whisked into eggs and baked. It is the perfect breakfast or brunch dish that everyone will love.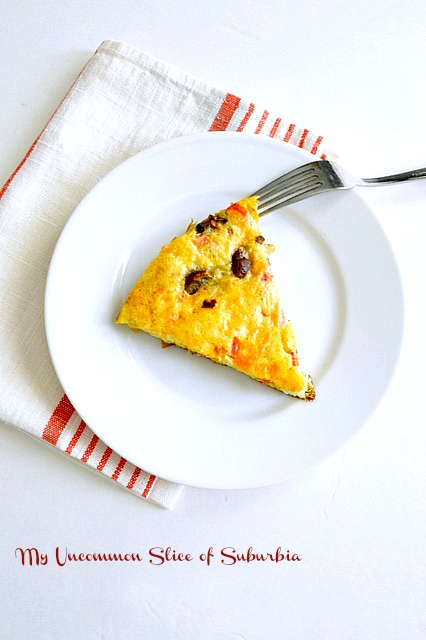 Ingredients
1 tablespoon extra-virgin olive oil
1/2 large onion chopped
1 Roma Tomato chopped
1 clove garlic, finely minced
Handful of mushrooms sliced
7 large eggs
2 tablespoons fresh Italian flat parsley, chopped
1/2 teaspoon black pepper
1/2 cup sharp cheddar cheese, grated
4 teaspoons salsa
Preheat oven to 350 degrees F.
Heat the oil in a 10-inch ovenproof nonstick skillet over medium heat. Add the garlic and onions cook on medium heat for 5 minutes or until light golden brown.  Add the tomatoes and mushrooms and cook for about 2-3 more minutes. (at this point you can get creative and add more vegetables that you enjoy)
In a medium bowl combine eggs, parsley, pepper, cheese and salsa. Pour egg mixture over skillet mixture. Cook on medium heat until egg mixture begins to set but is still runny in the middle, this took about 10 minutes.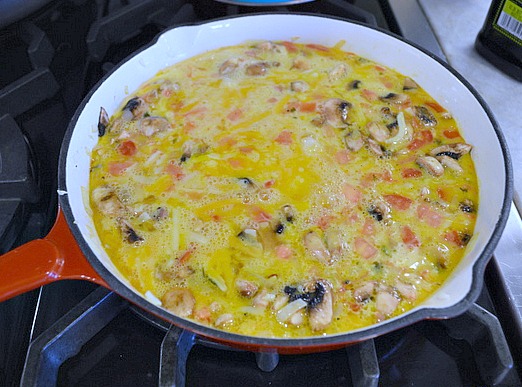 Place skillet in oven. Bake about 10  minutes or until egg mixture is firm to the touch and top is golden brown.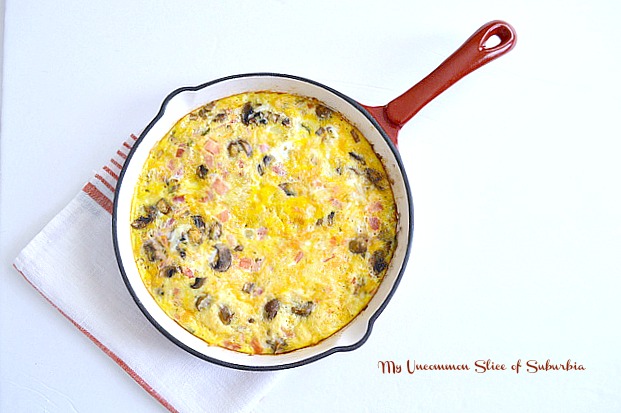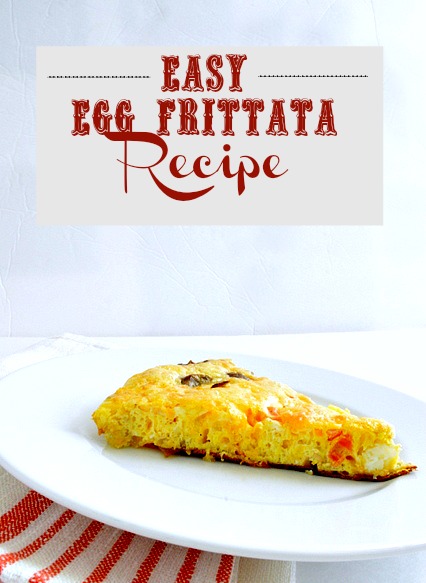 This is the perfect dish for Easter brunch! You can make this a day ahead if you want to serve it for an early morning breakfast, just reheat it in the oven covered in foil and enjoy!