Wood Floors in the guest room
~Hi Friends~
We had a good amount of rain come through, the air is crisp, the skies are blue and the weekend is here!
There is a little something I didn't share with you…oops. When we had our master bedroom floors put in we had the floors in the guest room replaced as well.  The carpet was pretty nasty, being 12 years old. Instead of new carpet we decided to install the same wood  that is throughout the first floor.  It was pretty comical around the house that week, no beds for us to sleep in so we put the mattress on the dinning room floor which of course turned into a huge trampoline for the kids.
OK onto some updated pictures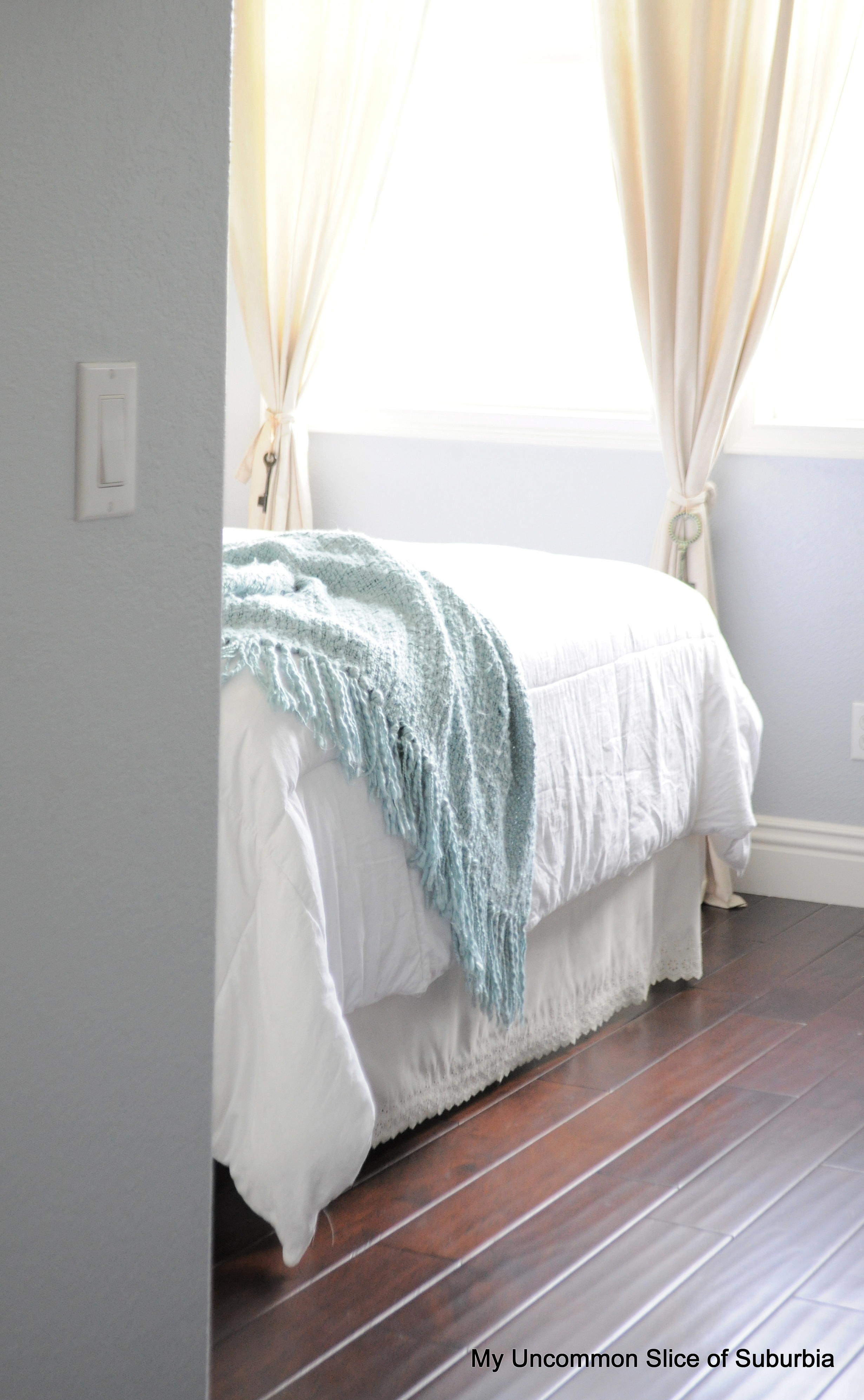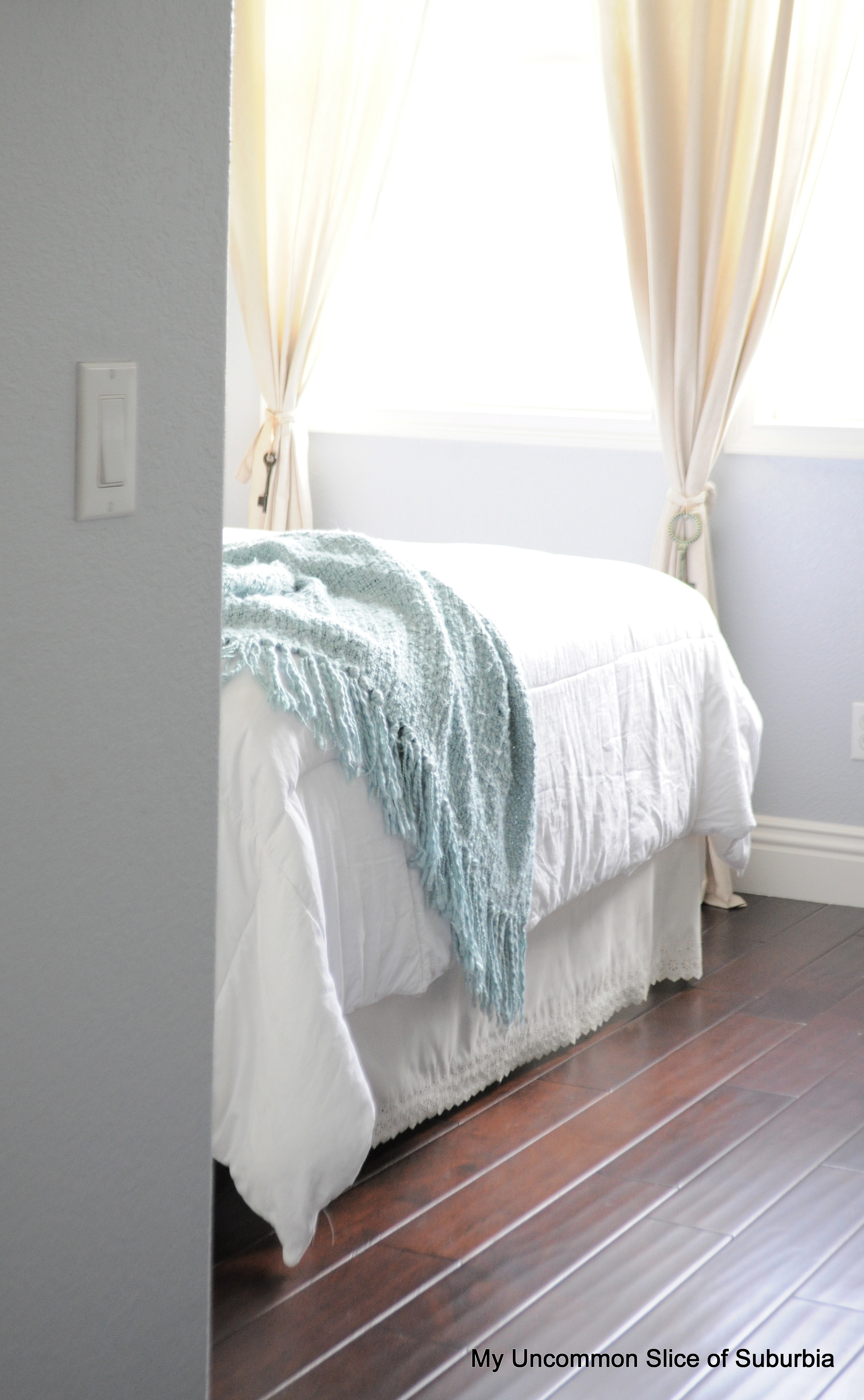 Sophie seriously follows me everywhere.
My husband's handy work, I love crown!
When our family stays with us it is usually anywhere from a week to a month so when the kids are driving them bonkers they can shut the door and watch the tube.
Before, bye bye carpet!
~Hope your weekend is fabulous~
Paint color:
Chelsea by the sea, Ace Paints.
Wood floors:
Mohawk
STYLE: Brindisi Plank
COLOR: Cognac Hickory
5-inch x 1/2-inch wide planks