I came across this world map awhile ago at a thrift store and it's been sitting in the garage ever since with the intention of putting it into our sons room.  My husband decided over the weekend that he was going to clean out the whole garage and add extra shelving and flooring into our attic, I'm all for it!  The map made it's appearance and I knew it was time for a makeover before it got hauled back to the thrift store.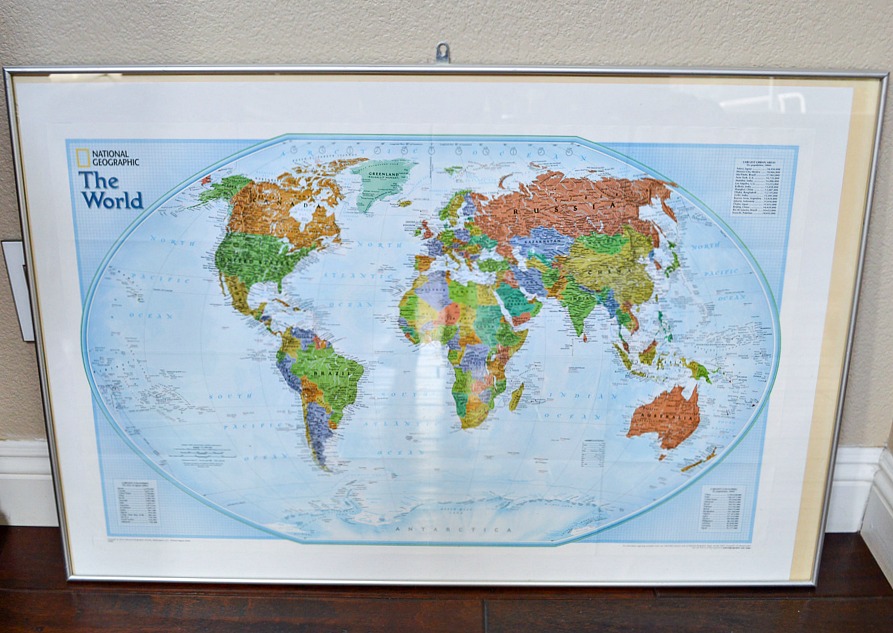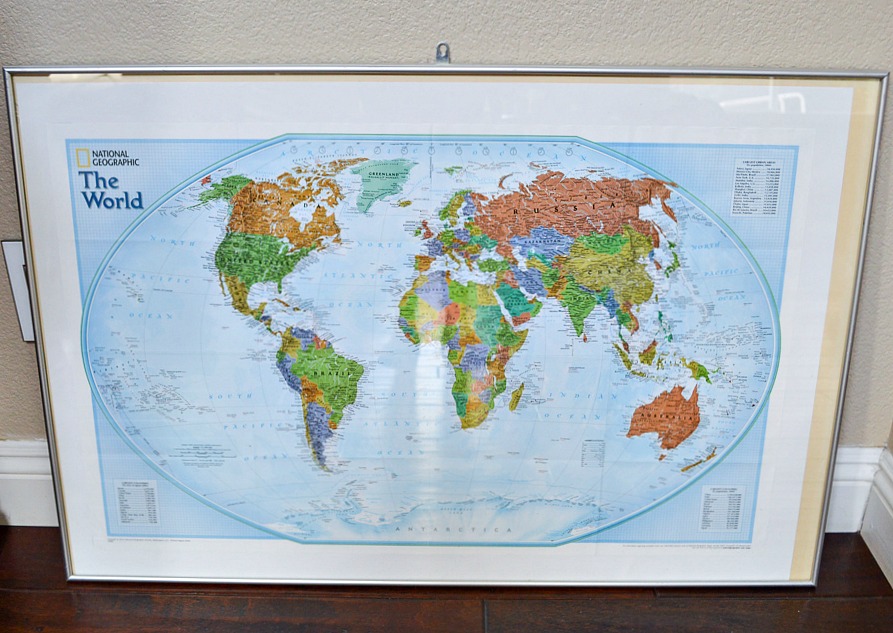 Before
This was a little more tricky than I first anticipated, this thing is heavy and the silver frame was not coming off.  Which meant I couldn't iron the map or center it which was a big bummer but It's OK.  The only thing left I could do was add a new frame.  I wanted to go for a rustic weathered look but didn't have enough molding so we cut down a HUGE bamboo frame that my husband had from a job site.  I swear this thing was most likely 15 feet long so after he cut it down to size and nailed it back together I gave it one coat of stain to darken it up a little.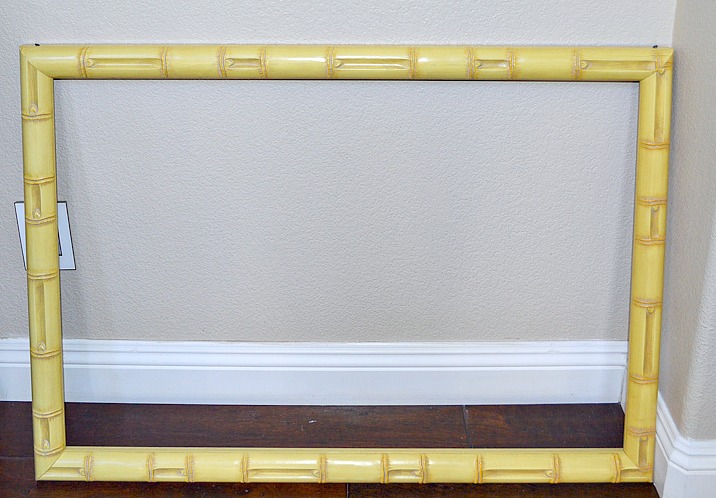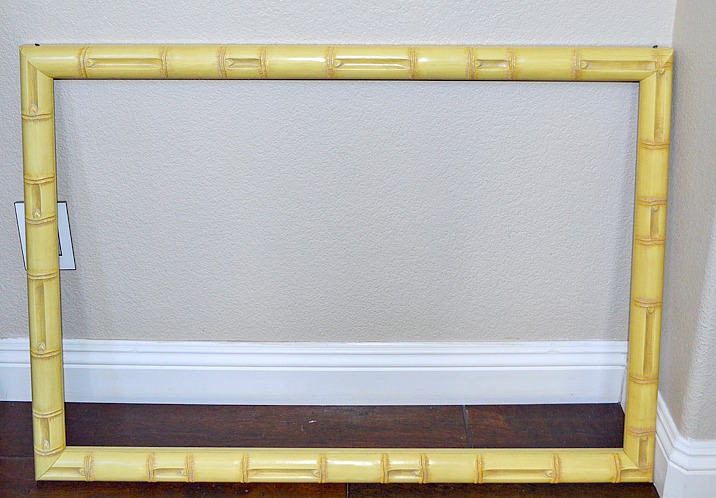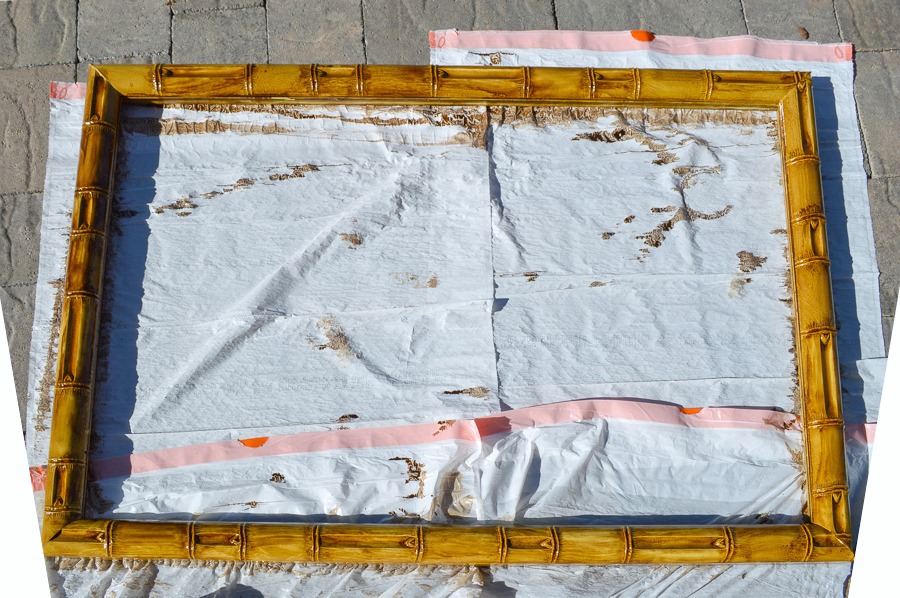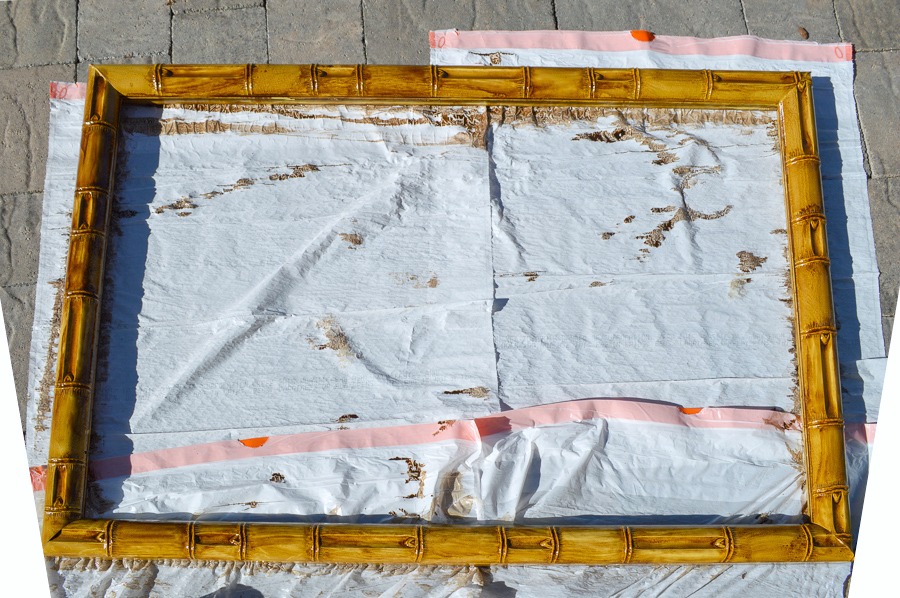 Next we attached it to the old frame using brackets,  lastly we added the picture frame brackets to the back of the frame and hung it up!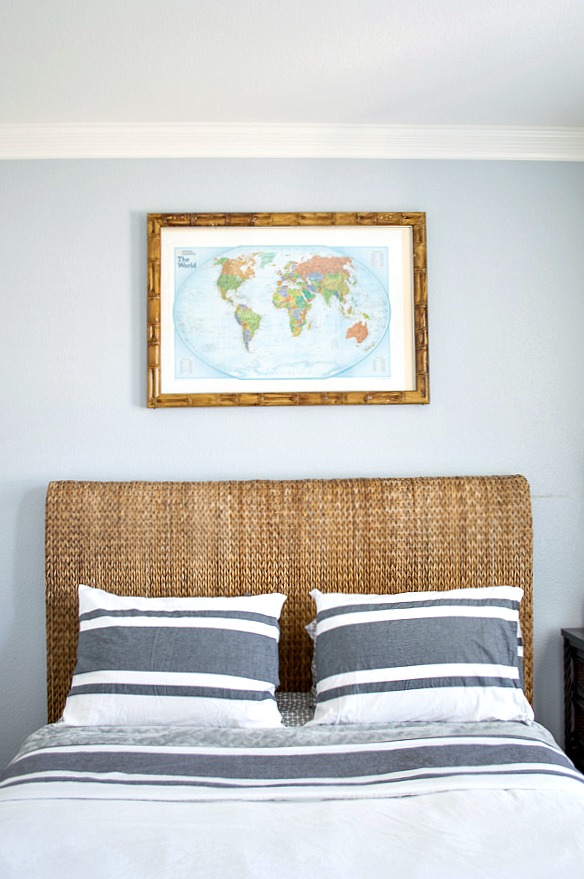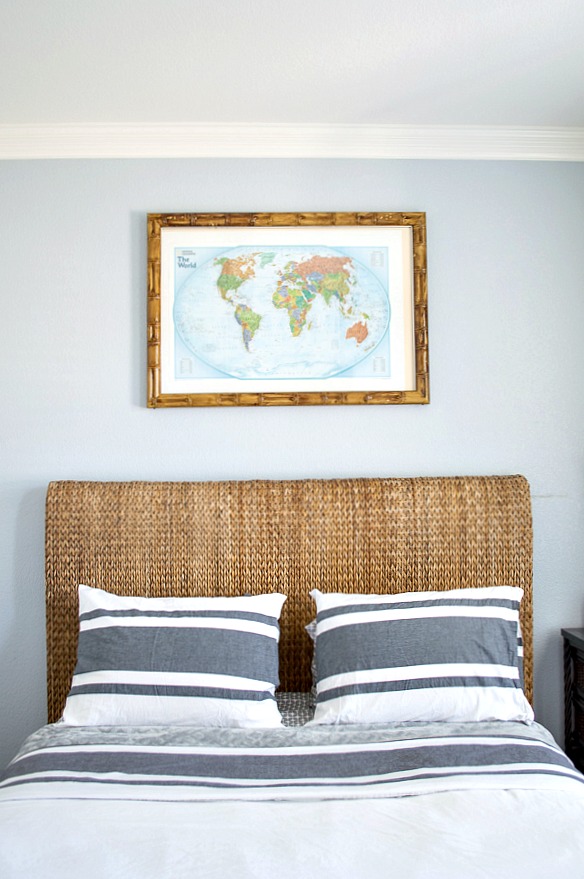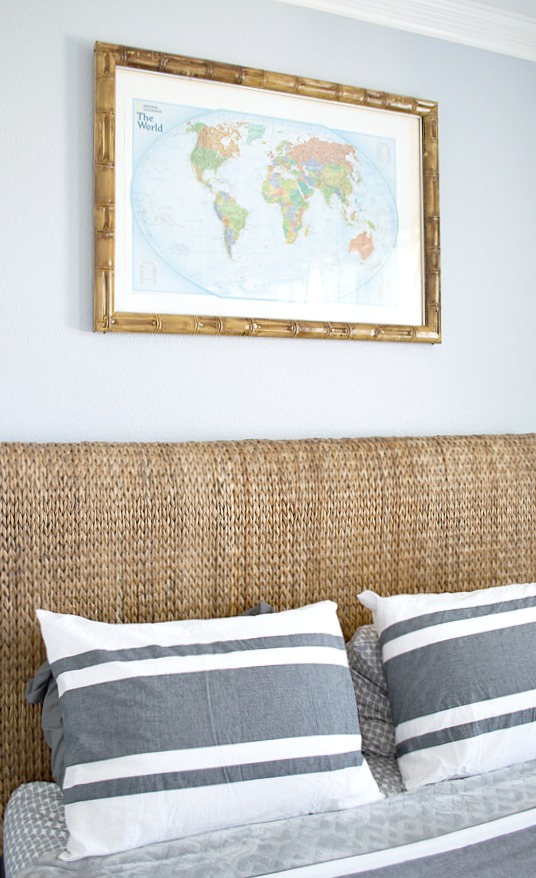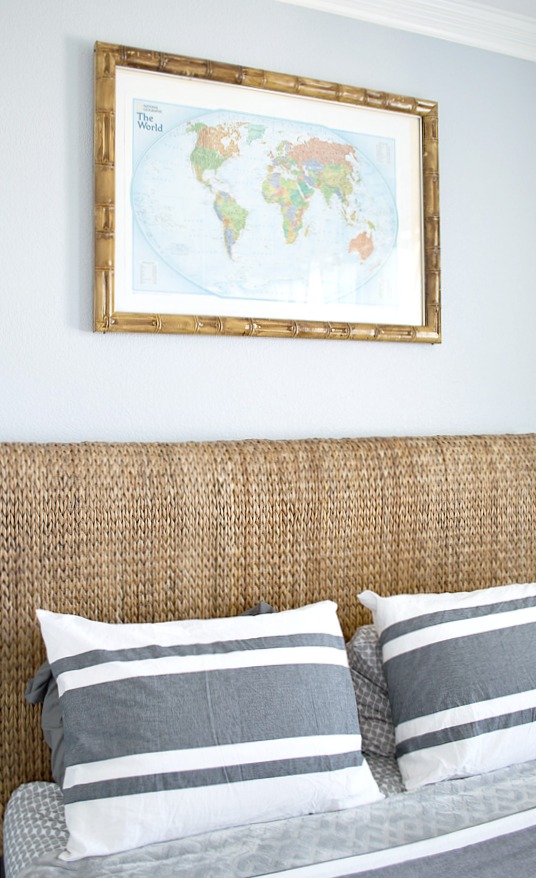 I'm still a little disappointed that I wasn't able to get behind the glass and center the map but for $5 bucks I can't complain!  The best part, Jordan loved it and that is all that matters!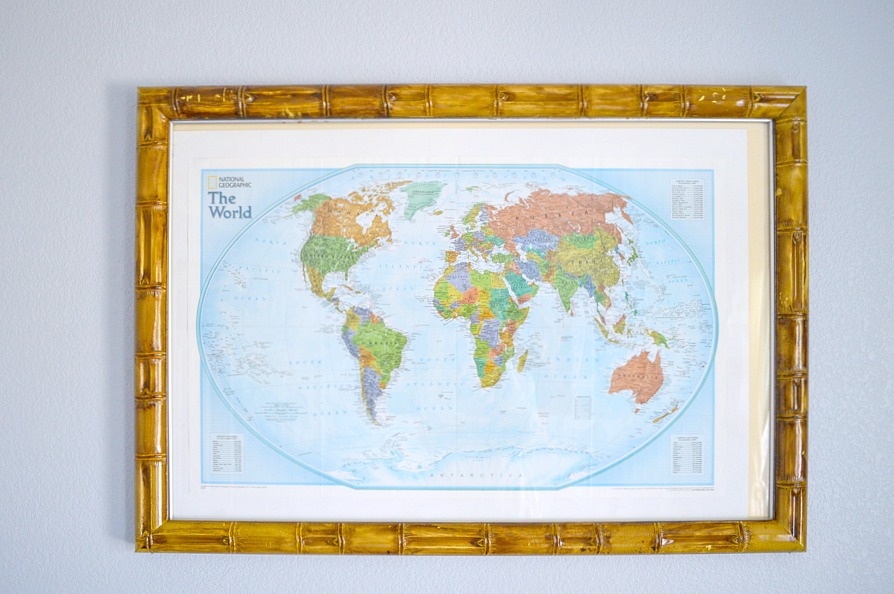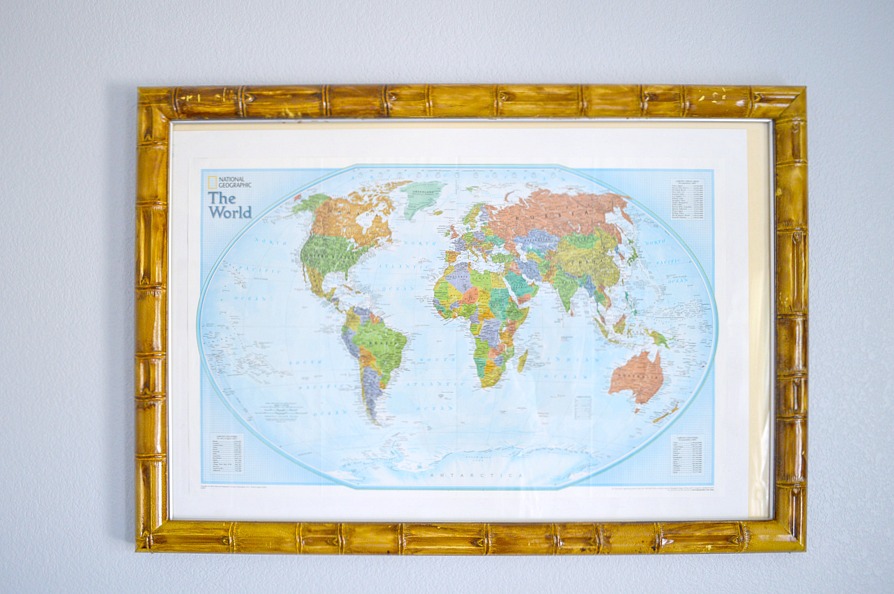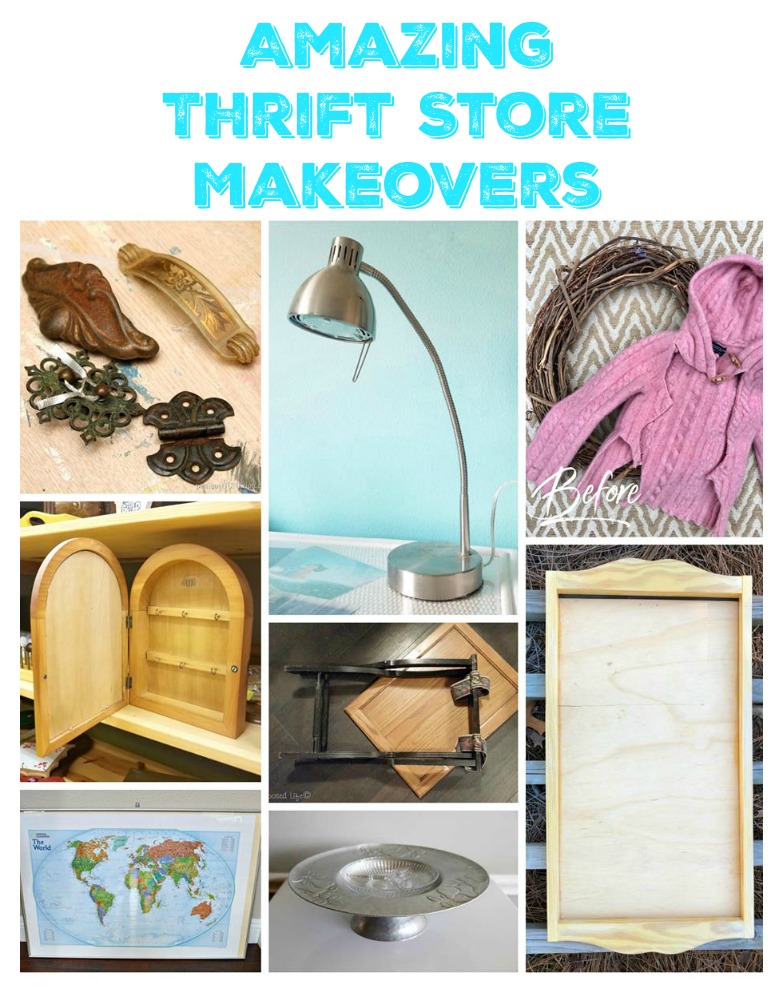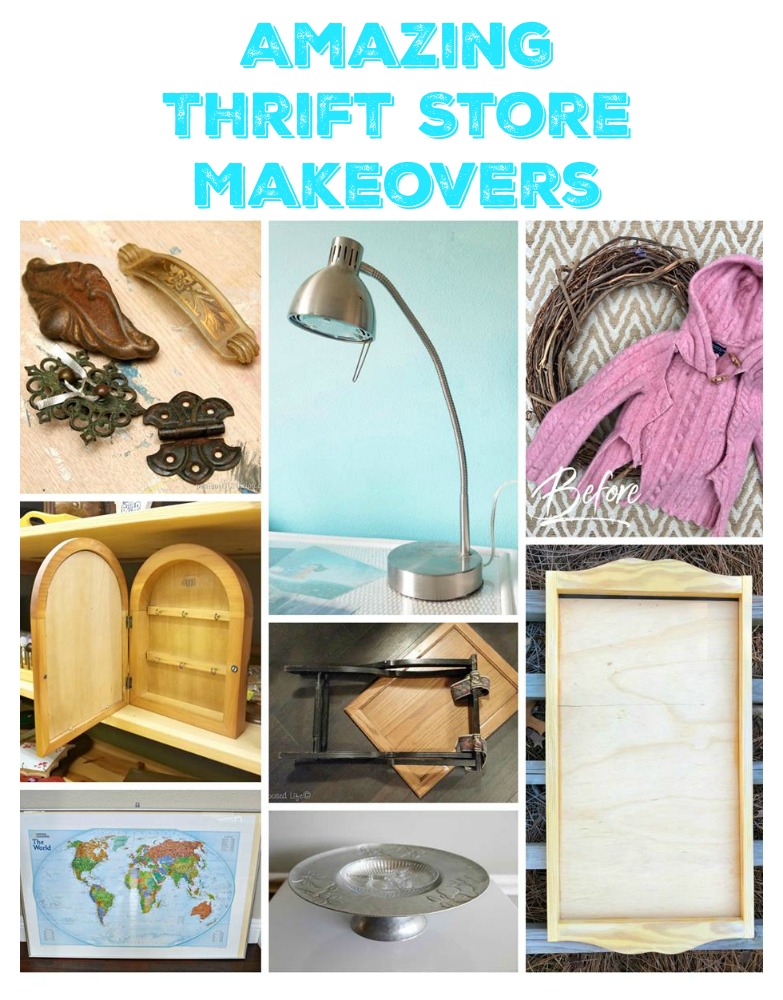 Make sure to check out all the other thrift store makeovers this month!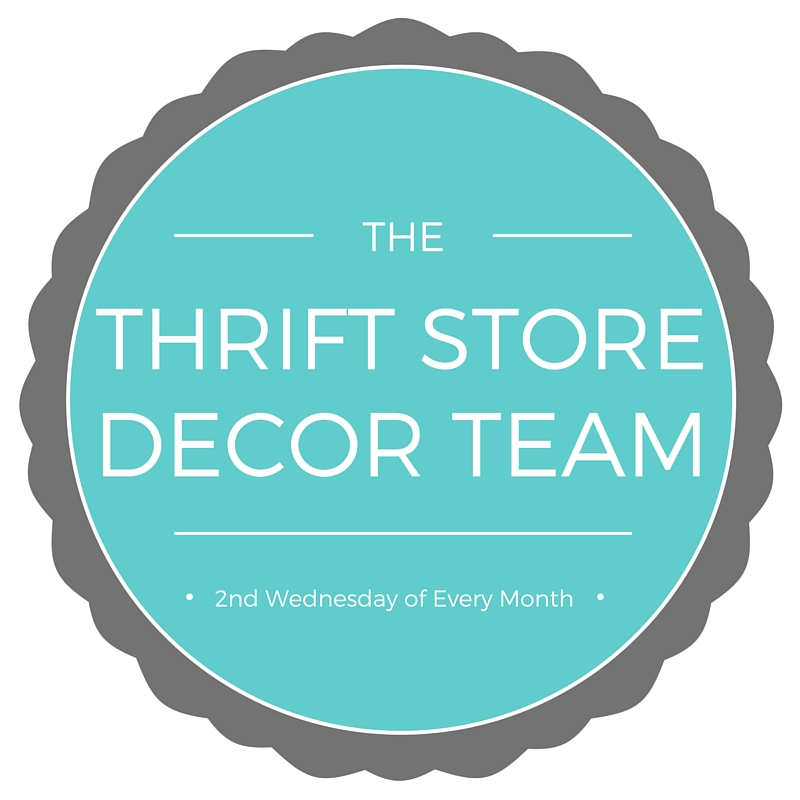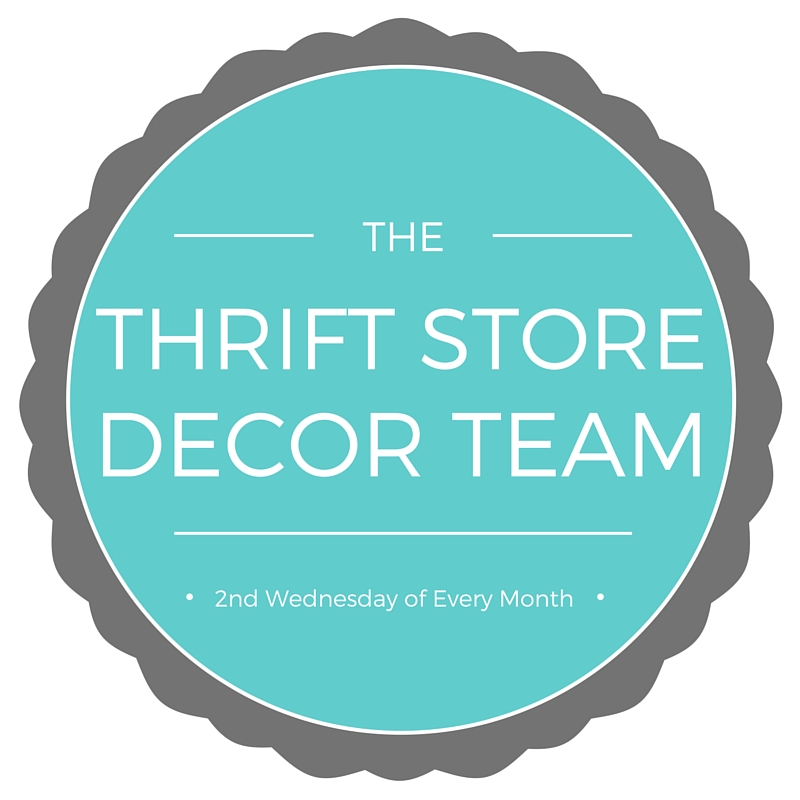 Thanks so much for stopping in today!