Turning a small coat closet into a organized craft closet
It has been fun turning our little coat closet into a storage area for all  my crafts. I actually finished the craft closet a LONGGGG time ago but there were just a few patches on the wall I needed to paint, no big deal.  Well, months have passed I can't find the paint and really who am I kidding, it isn't going to get painted, so here it goes!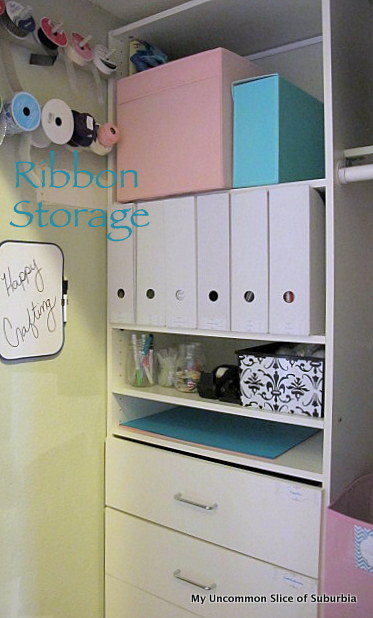 This closet was practically impossible to photograph since it is in the worlds smallest dark hallway but I tried my best.  The closet organizer is actually part of the score Ray found years ago on Craigslist when he redid my closet, all of this for $50!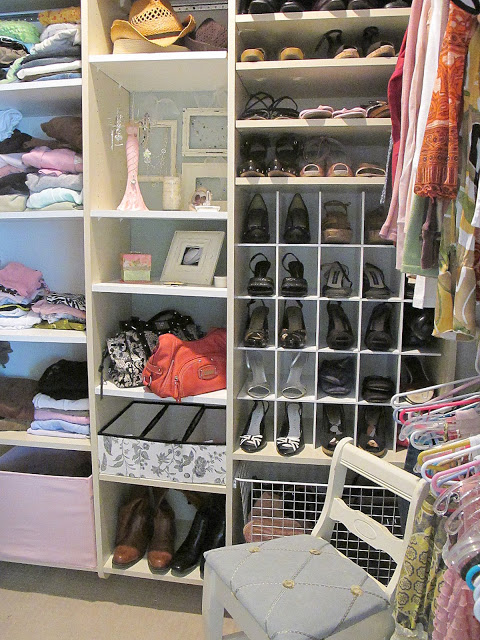 A simple piece of wood attached to the wall keeps all my wrapping paper in place.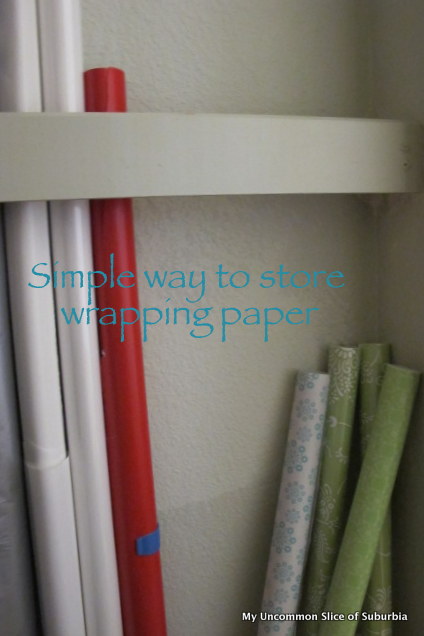 I purchased these wire baskets at the dollar store; added labels using card-stock and ribbon and attached them to the inside of the door.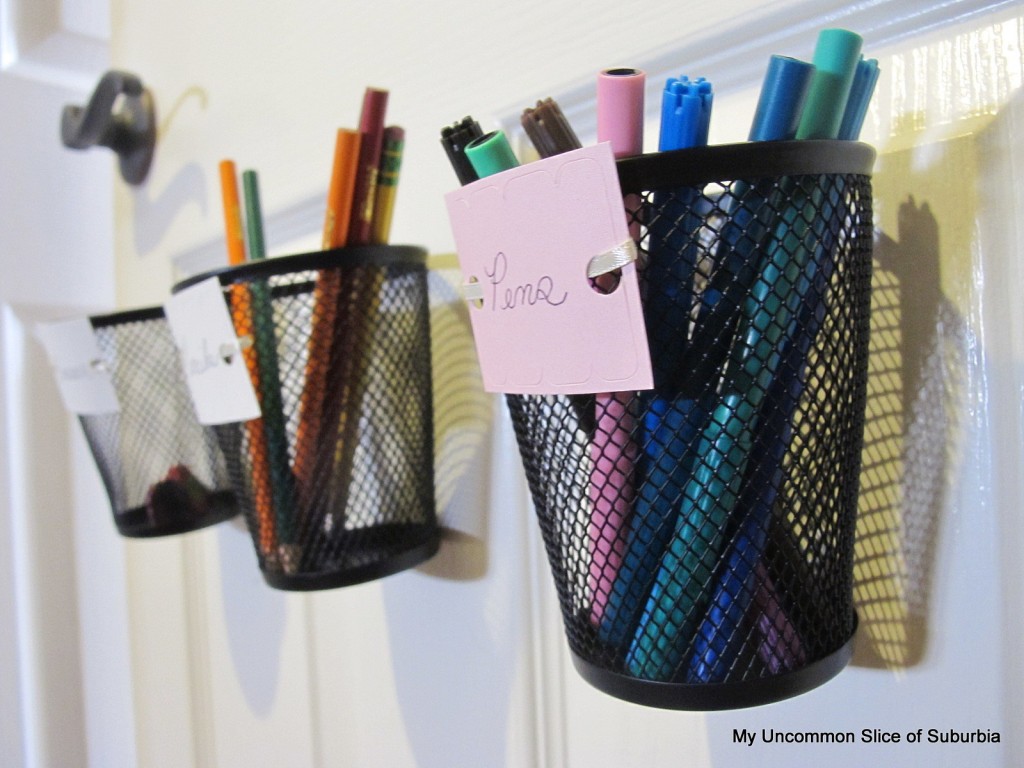 Hanging files hold all my scrap paper and large boxes hold tissue paper, wrapping paper, gift boxes and packaging.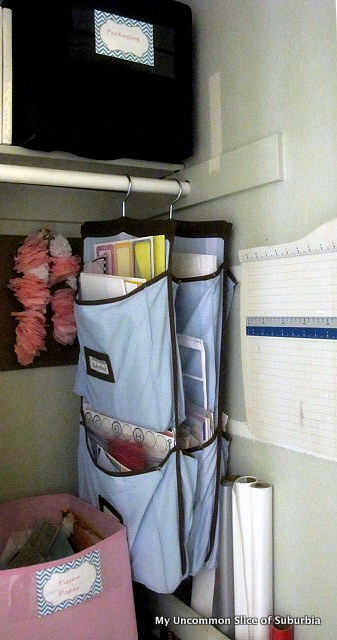 The magazine files are perfect for storing labels, cards, envelpoes and tags.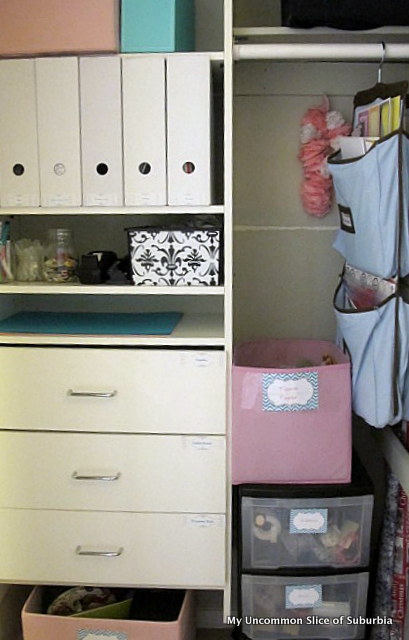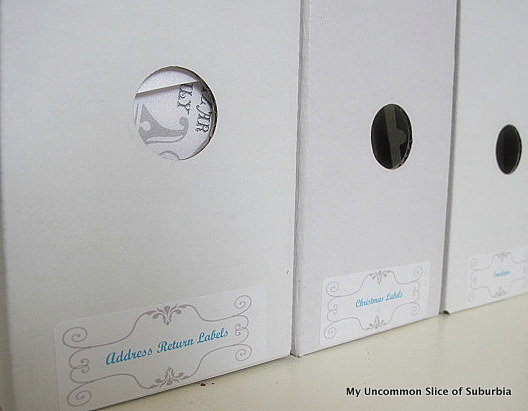 I used various recycled jars to store glue sticks, pens and embellishments.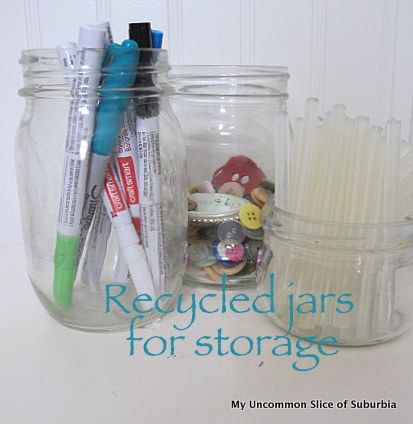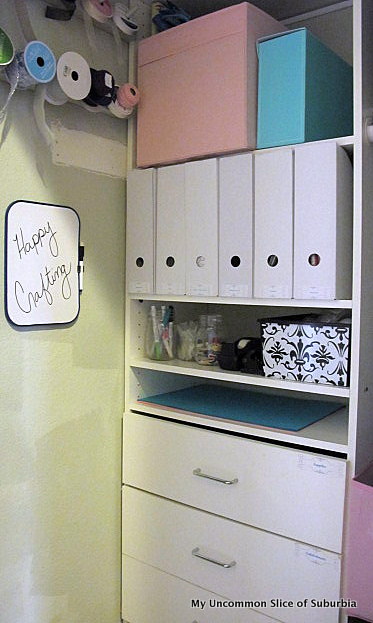 The drawers are the perfect spot to organize all my goodies.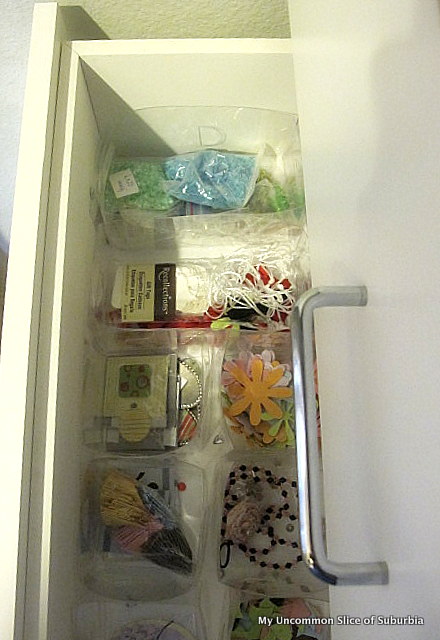 I have been on mission organization this week, can't wait to show you more.  Have a fabulous weekend. Thanks for stopping in!