Simple Fall Vignette and free printable
Hi Frieds, can you believe it's that time again, Fall is quickly approaching! Here in San Diego you wouldn't know, temperatures are in the 90's and we have had perfect Summer evenings. However, I'm ready to slowly jump into the season a little bit at a time.  So why not share a little Fall inspiration with some of my favorite blogging friends!
Each one of us has a fun Fall vignette and a free printable for you to use, how exciting! A great big thank you to Kristin from Ella Claire for organizing!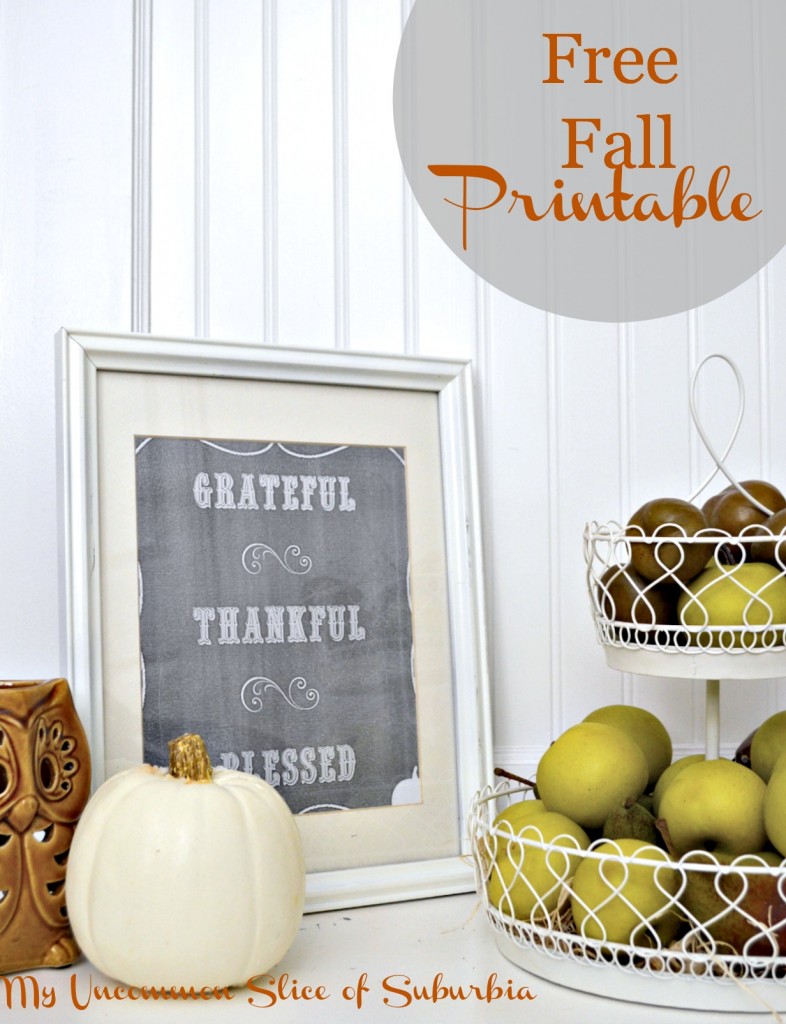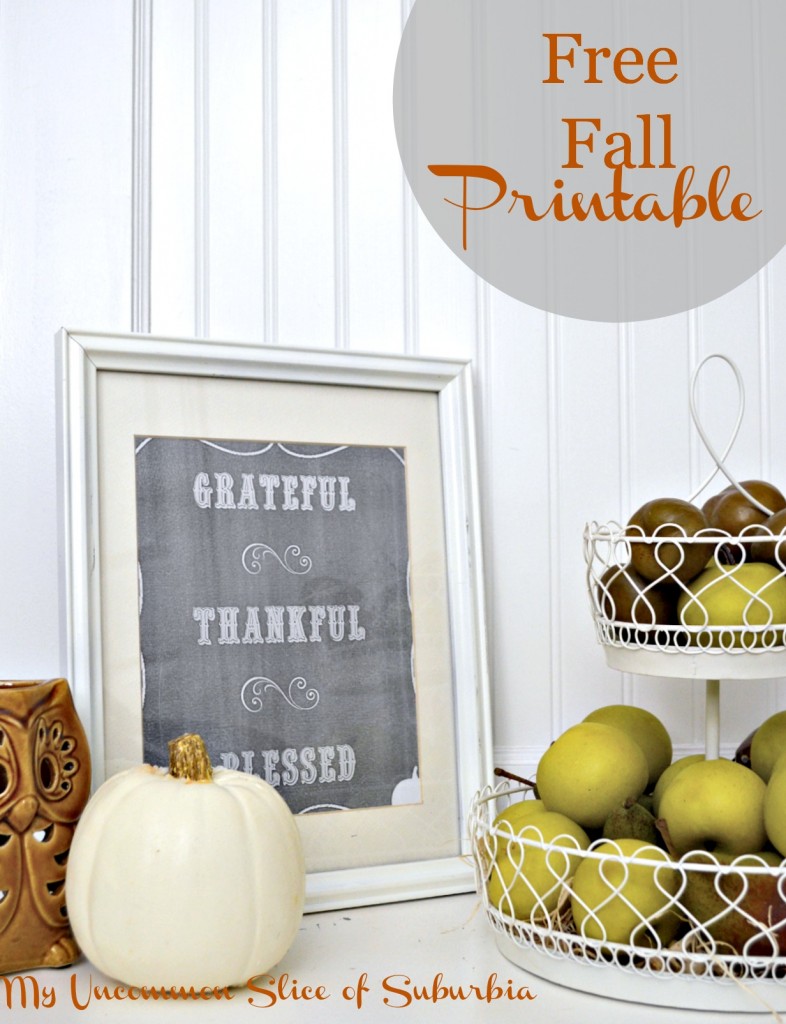 Now, I'll admit, I'm not the best at creating vingette's so when I do I keep them pretty simple.
First I find a spot, usually this would be on top of a table that is against a wall or on top of a linen cabinet which also is placed up against a wall.
Next I work with my tallest object and place it in the back.  Next I start layering using smaller objects.
Lastly I try and use odd numbers.  As you can see I have 3 items to the left and 1 item to the right.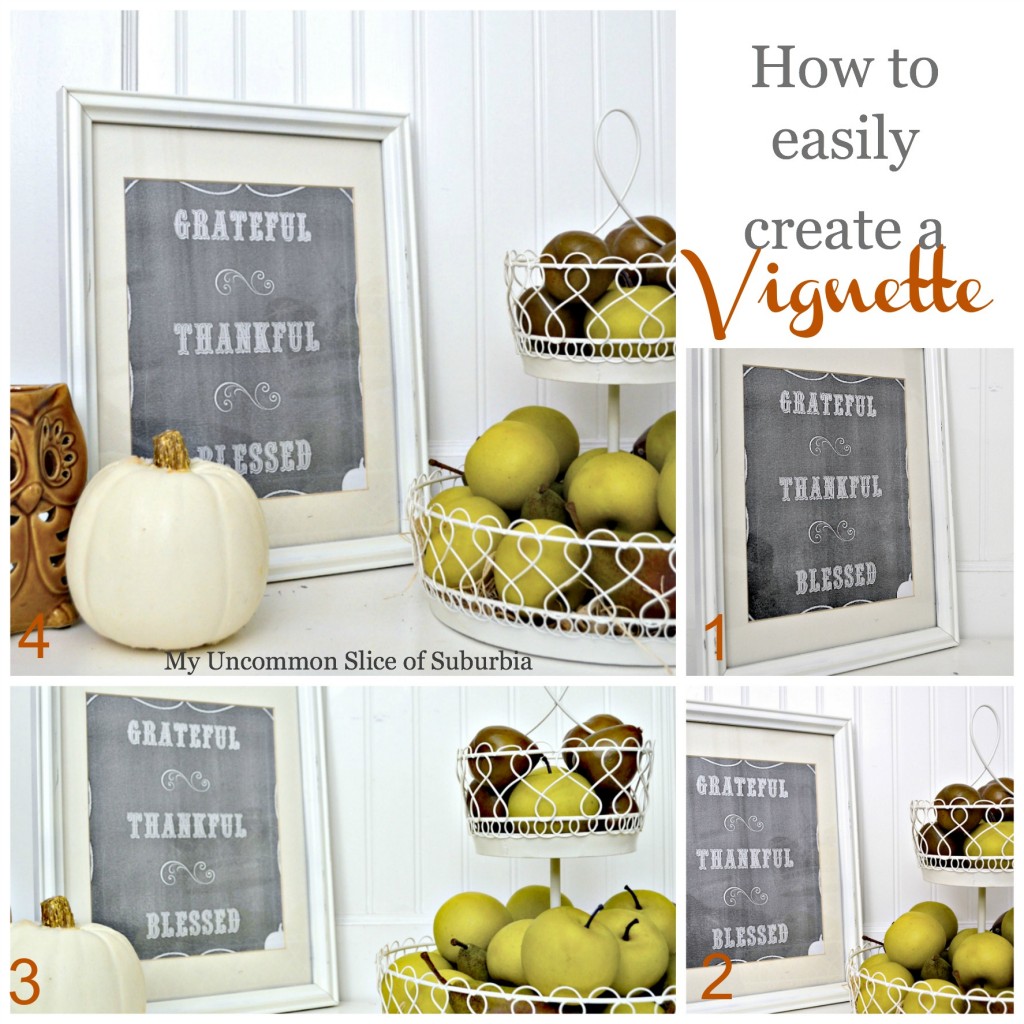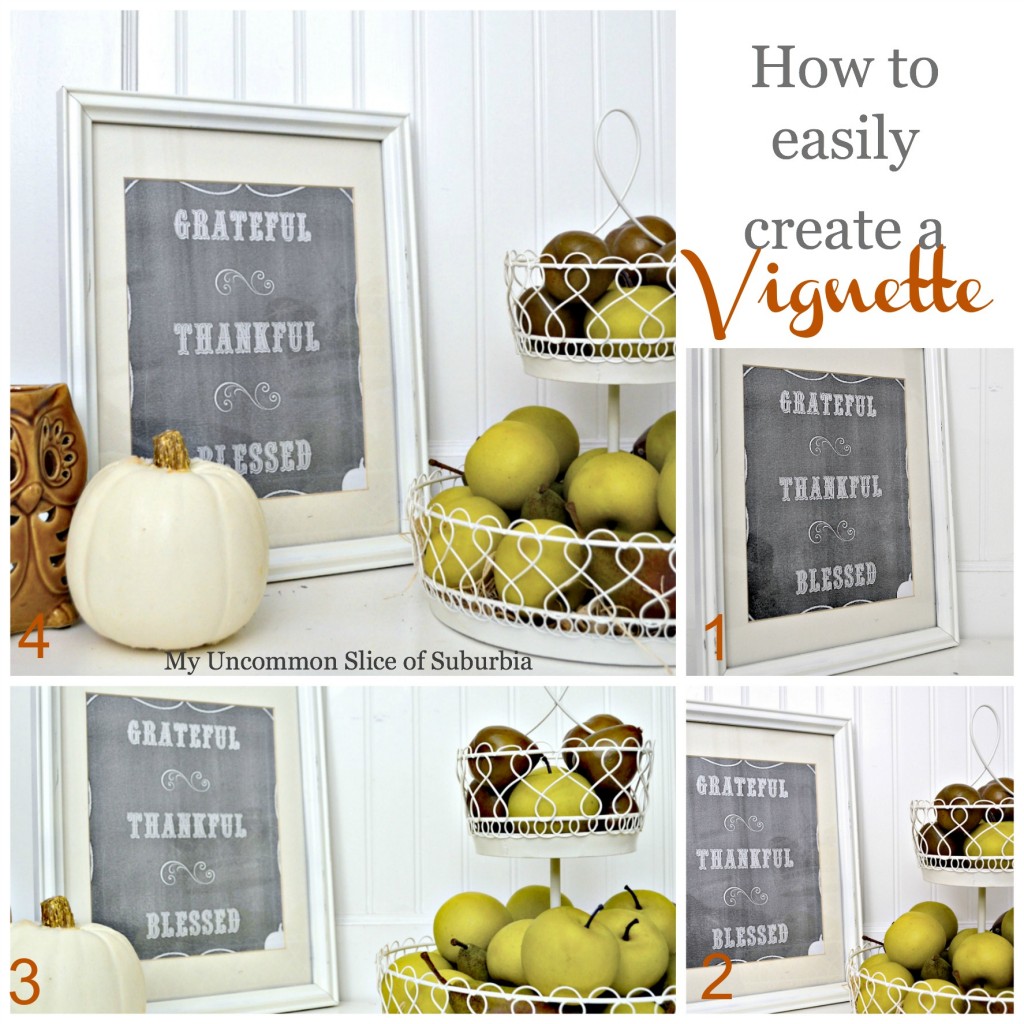 Easy Peasy, you can get as creative as you want with it or keep it simple like I do.  Most important thing is to just have fun with it, keep adding until you are happy with the way it looks!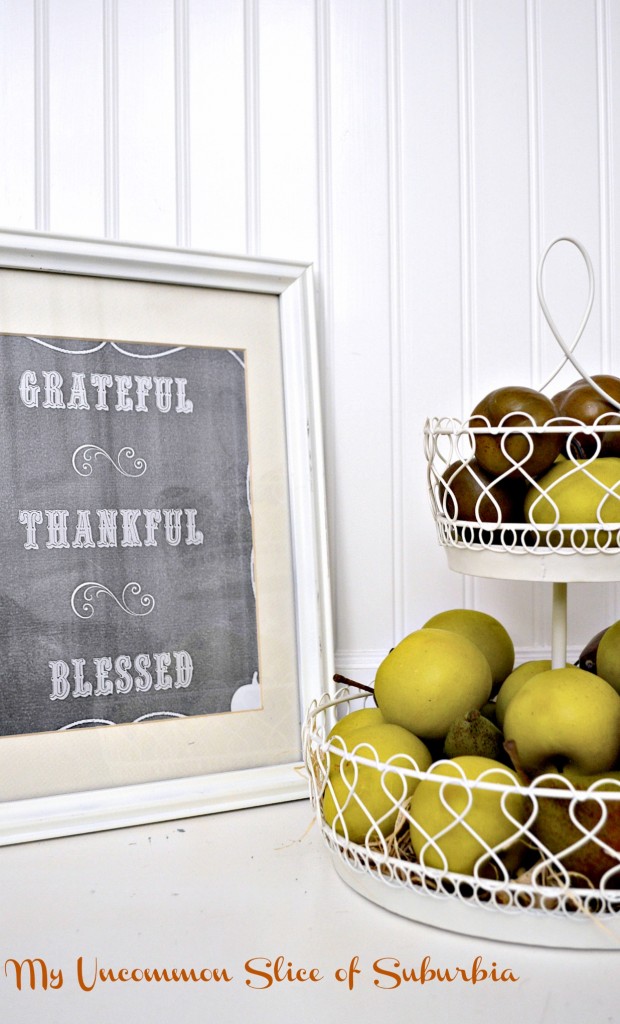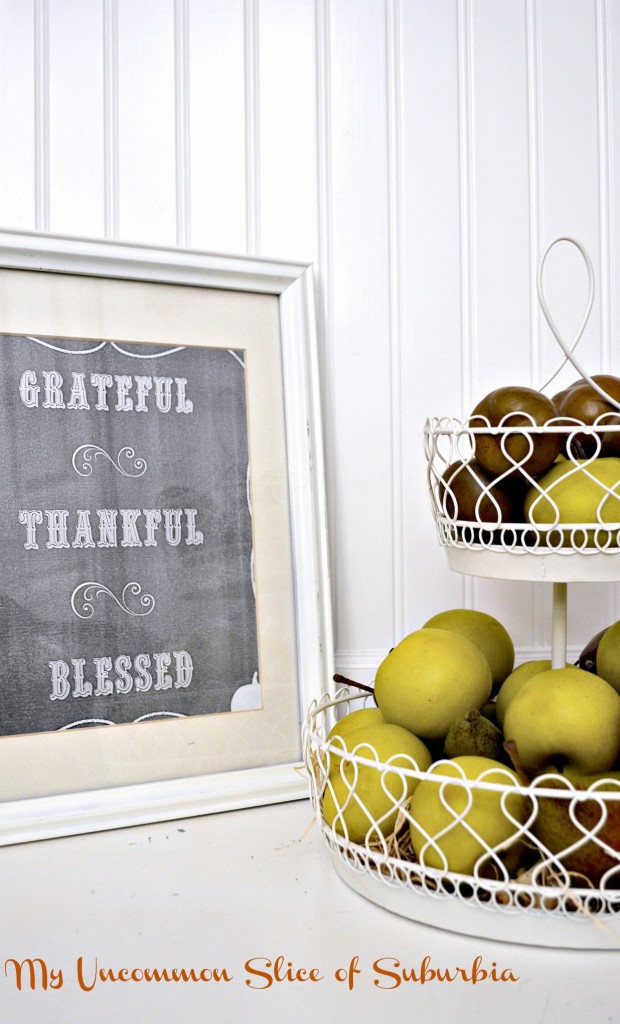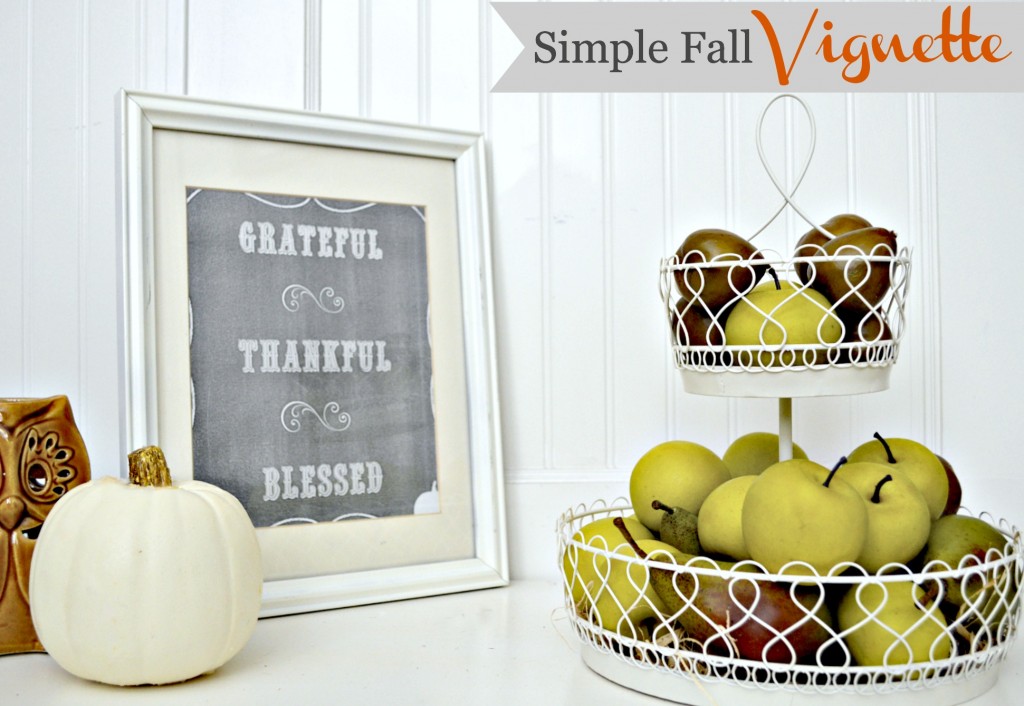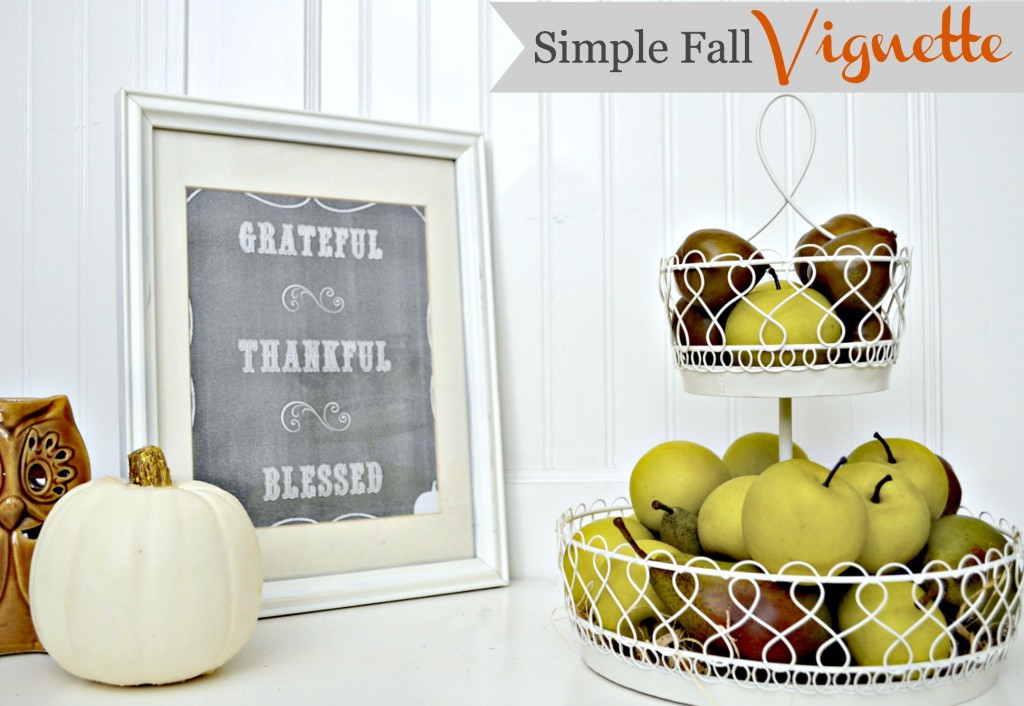 You can download a copy of my FREE Fall printable for your personal use by clicking on the picture or the link below, I hope you enjoy it!