In the Bloglight for Hometalk
WOW, I am so excited today to be in the Hometalk Bloglight!  This is such a huge honor for me and I am feeling so grateful and humbled. So if you are new here, welcome! If you are one of my regulars, well, you know I love you and thank you for stopping in today!  Relax, pour yourself a beverage, hopefully you will learn a few new things about me today.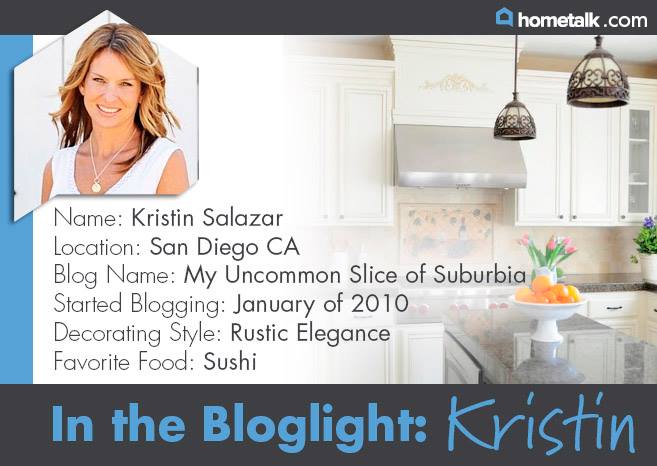 How did you first get into blogging?
I started blogging in January 2010.  Our boys were 3, 5 and 7 and I was ready to mix it up a bit.   For the first time in 7 years, I had 6 hours a week all to myself, yes, a whole 6 hours, what to do? Well, start a blog, why not.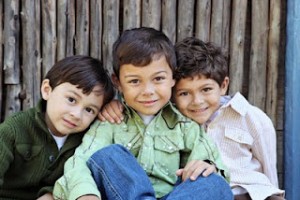 We had just finished our Kitchen renovation so I decided to post a few tutorials on a blog. It was kind of my way of giving back.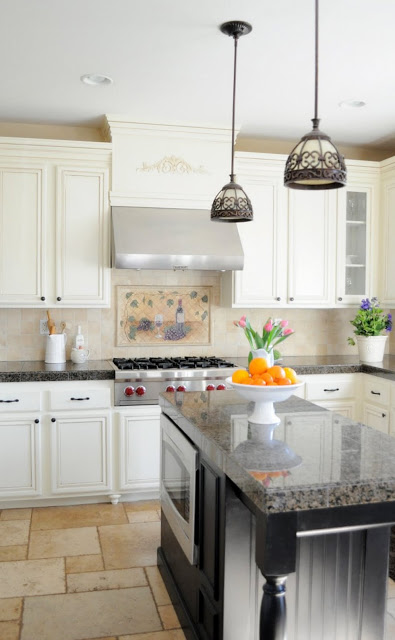 ~Before and After~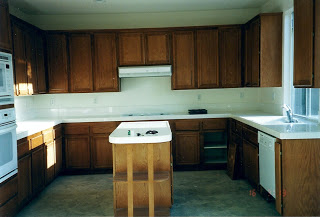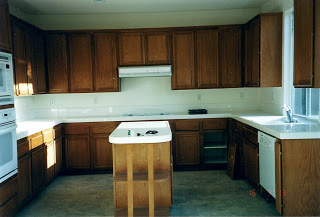 During our renovation there were so many tutorials from bloggers who were so nice and eager to help, I thought we could do the same. My husband and I have always had a love for DIY so it has been fun to share our inspiration and help others who have questions. I am in no way an expert, but It sure brightens my day when I get a thank you from a reader.
Never in my wildest dreams could I have imagined I would gain a readership, be given some pretty incredible opportunities, and make some really awesome friends, a true blessing!
How did you decide on the name of your blog?
I didn't hit publish on my first post for about a week because I couldn't figure out a name. Since we live in a track home and have worked hard to make it reflect our own personal style, I wanted a name that would tell readers exactly what the blog was about.  Living in the suburbs and taking a builder-grade home and turning it into something a little unexpected.  The lightbulb went off, My Uncommon Slice of Suburbia.  I googled it to see if the name was taken and to make sure there wasn't any other blogger out there with a name closely related.  I was in luck and the journey began!
Is blogging something you do on the side, or is it a full-time job? 
On the side!!! I wish I could blog more, but family always takes priority. Between kids, sports, volunteering at school, and another part-time job it is hard to blog full time. I am thankful to work from home so I can always be here for my boys.
What was the first project you ever posted?
The first project was our kitchen remodel, I split it up into three posts, the first one being how to paint oak cabinets.  This remains my most popular project on Hometalk to date.
How often do you blog?
I post a minimum of 3 days and always on Tuesday for my link-up party, Tuesday's Treasures.  You know it's been a good non-stressful week if I can get 4 posts out.
What advice could you give to other bloggers that you wish you had known before you started blogging?
Organize your blog as soon as possible by creating a picture project gallery.  This is something I should have taken the time to do in the beginning and it has been a slow and painful process uploading almost 4 years worth of projects.
If you are serious about blogging, start on WordPress.  Transferring from Blogger to WordPress was like starting from scratch all over again.
Blogging is time-consuming!
Purchase a good camera and learn how to use it, this is something I still struggle with!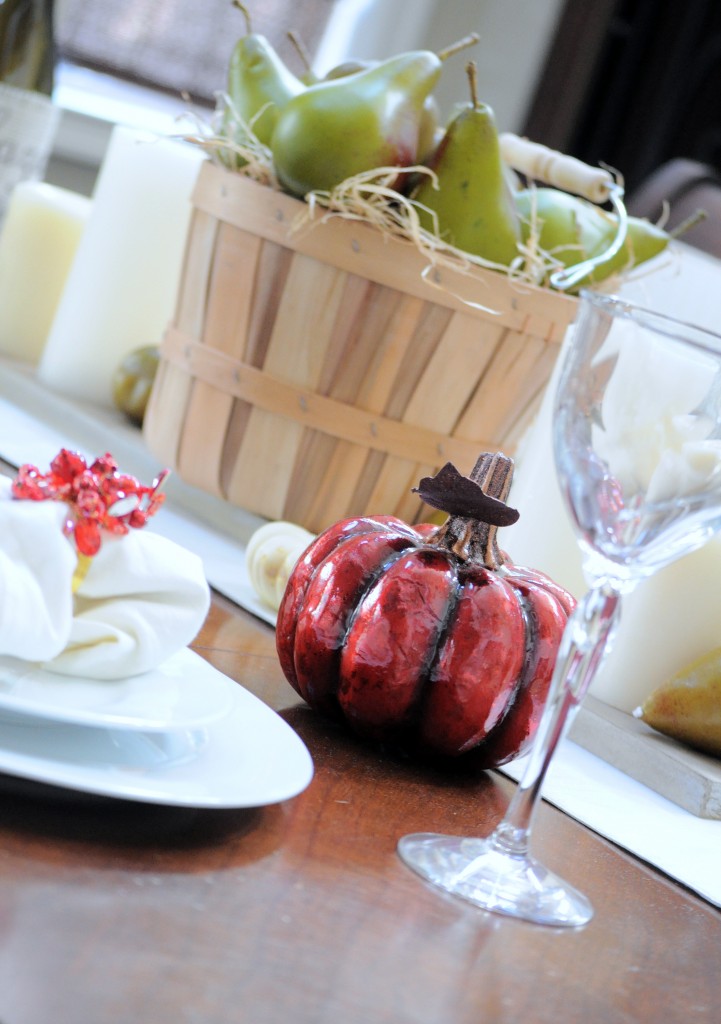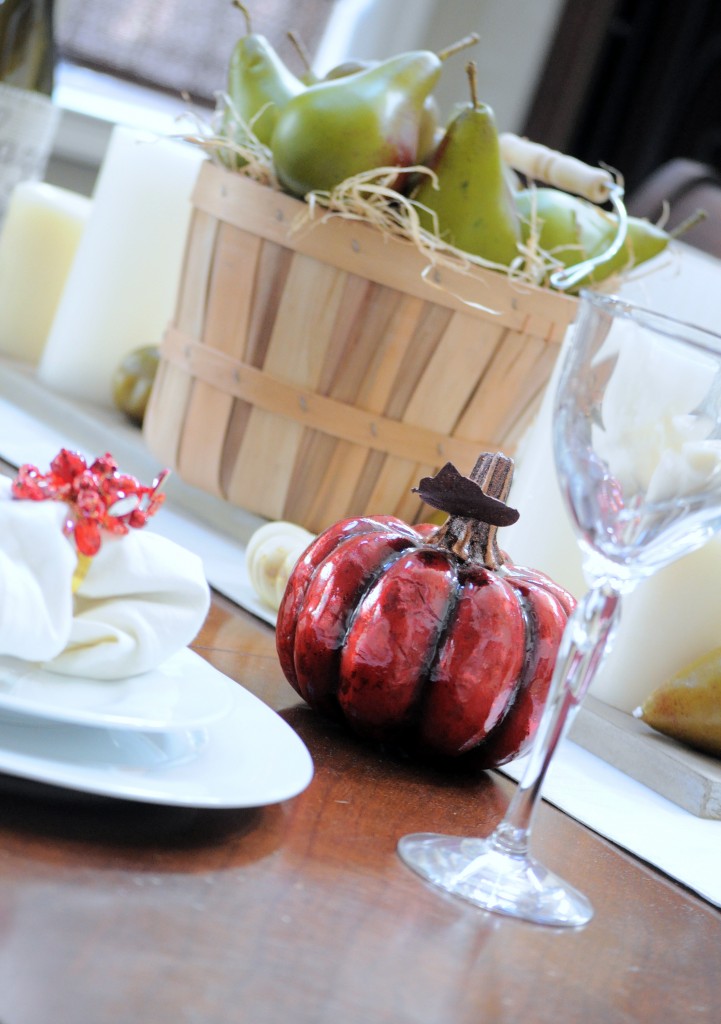 If you would like to see our full home tour with lots of before and after's click here. You will find fun DIY projects like how we turned 2 used bookshelves into a mudroom wall unit.
Would love to connect with you!  Find me on Facebook, Instagram and Pinterest, hope to see you there!