Stamped tea towels using leaves
With Thanksgiving right around the corner I thought I would try making some Handmade Tea Towels stamped with leaves as a hostess gift.  Whether you decide to use them for spilled milk or for serving your favorite tea, you can never have enough of these handy  little towels.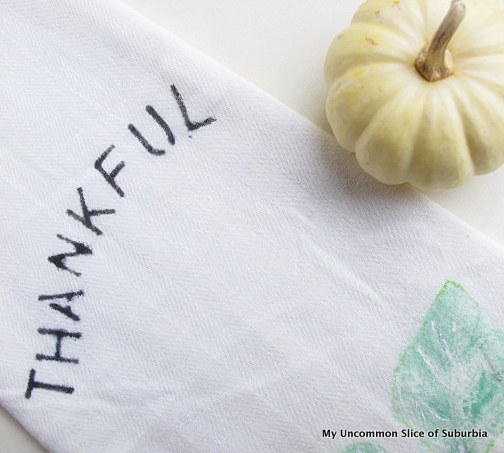 I decided leaves would be the perfect stamp for Thanksgiving as I love the wonder of nature.
Supplies:
Tea Towels, pre-washed
Small Paint Brush
Fabric Marker
Alphabet Stencil
Leaves
Fabric Paint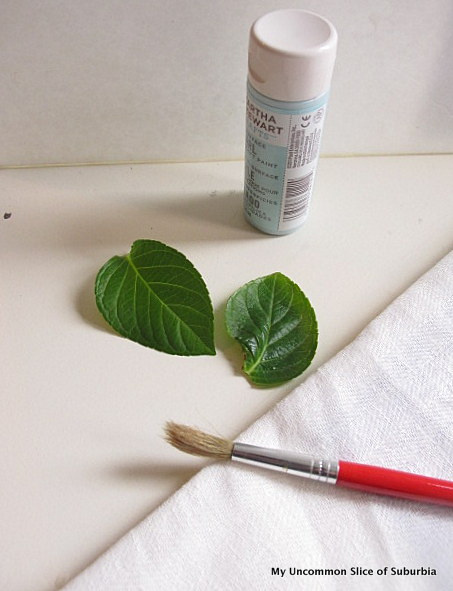 Simply coat your leaf with paint, wipe off any big globs by stamping a piece of paper first.  If you like the way it looks you are ready to stamp your towel. Place the leaf on your towel, and apply a little bit of pressure so that the paint sinks in.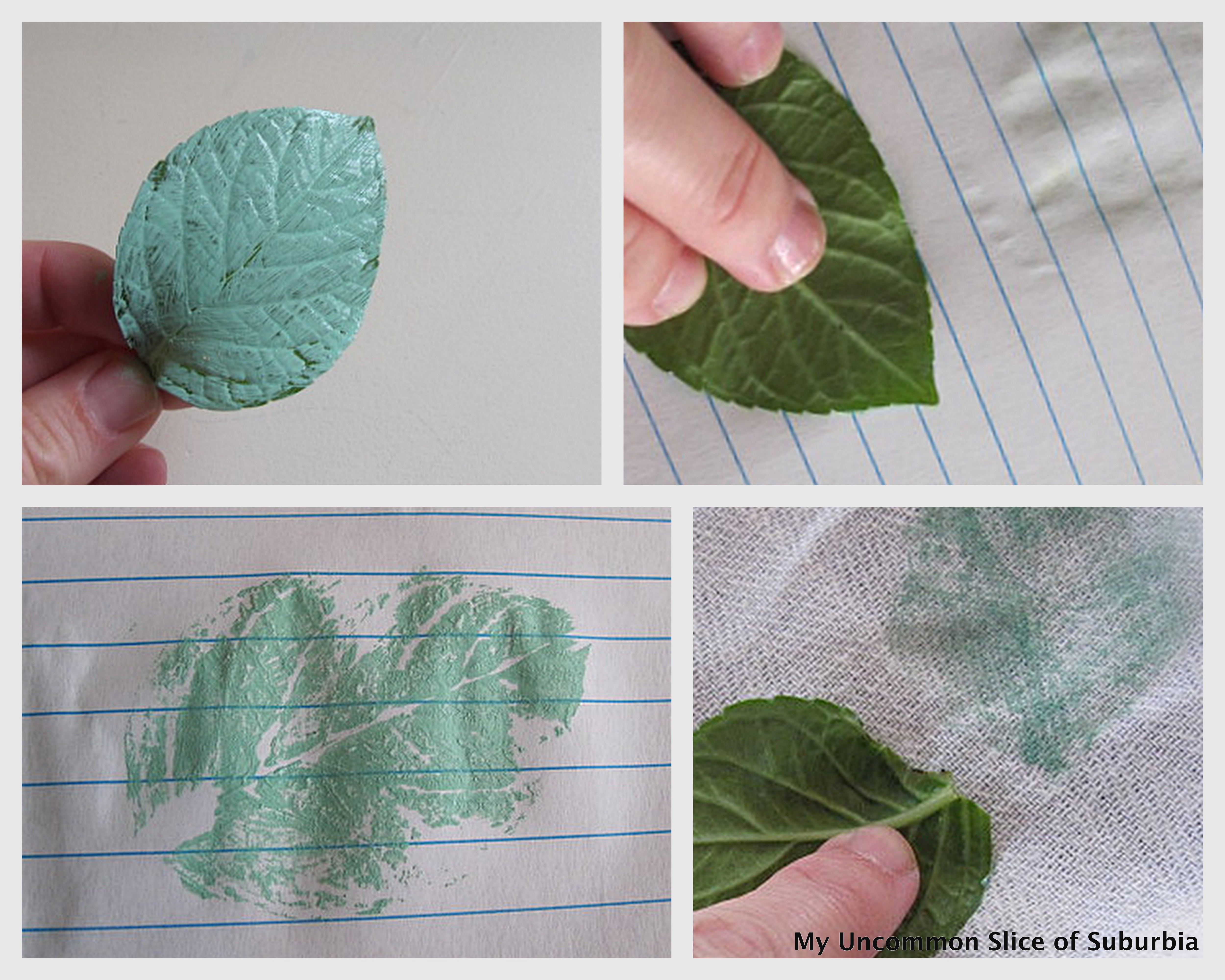 If your stamp leaves to much white space on the towel, you can fill it in with a paintbrush, you can also do the same if too much color showes up using a white marker.
Next I grabbed my alphabet stencil and fabric marker and traced the word thankful.
This is a great project to do with any plain dishtowels or tablecloths and makes the perfect hostess gift.  You could also create patterns on a tablecloth to complement your dishes, get creative and have fun!
Speaking of Thankful, I am pretty darn thankful to meet up with Vanessa from At The Picket Fence this week.  What an amazing person with a heart of gold, funny, loving, warm and beautiful!  After almost 4 years of being  blogging buddies it was so wonderful to finally meet her in person and give her a great big hug, thank you for your friendship Vanessa!  Hopefully I will see you at SNAP!