DIY Speckled Robin's Eggs
Today is the first day of Spring so I thought it would be fun to share some DIY Robin's Eggs. I love the look of robins eggs, something about their soft beautiful colors. OK and I'll admit, the chocolate robins eggs are my absolute favorite!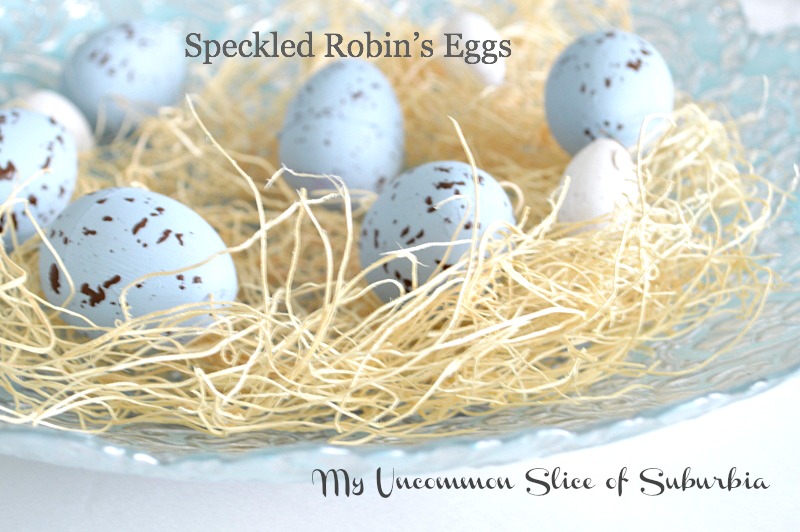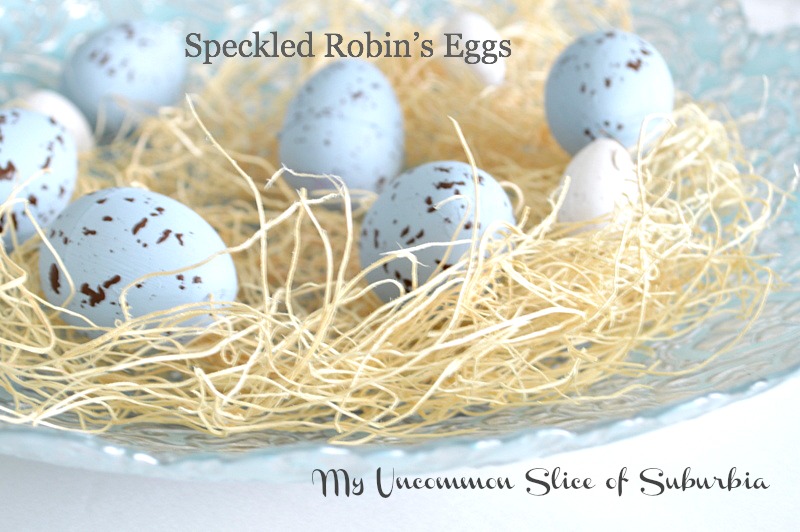 This is such a simple project and most likely you have all the supplies needed at home.
Plastic eggs
Soft blue craft paint
Brown craft paint
Toothbrush
Small paintbrush
I simply mixed some blue craft paint with a dab of white to give it a soft blue tone.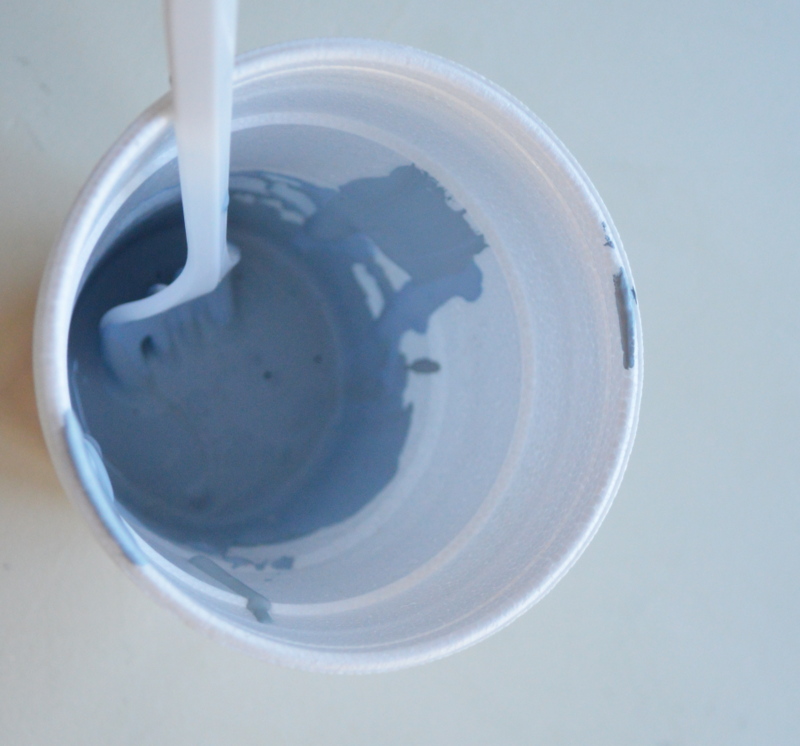 I painted the plastic eggs, allowed them to dry, flipped the eggs over and painted the other side.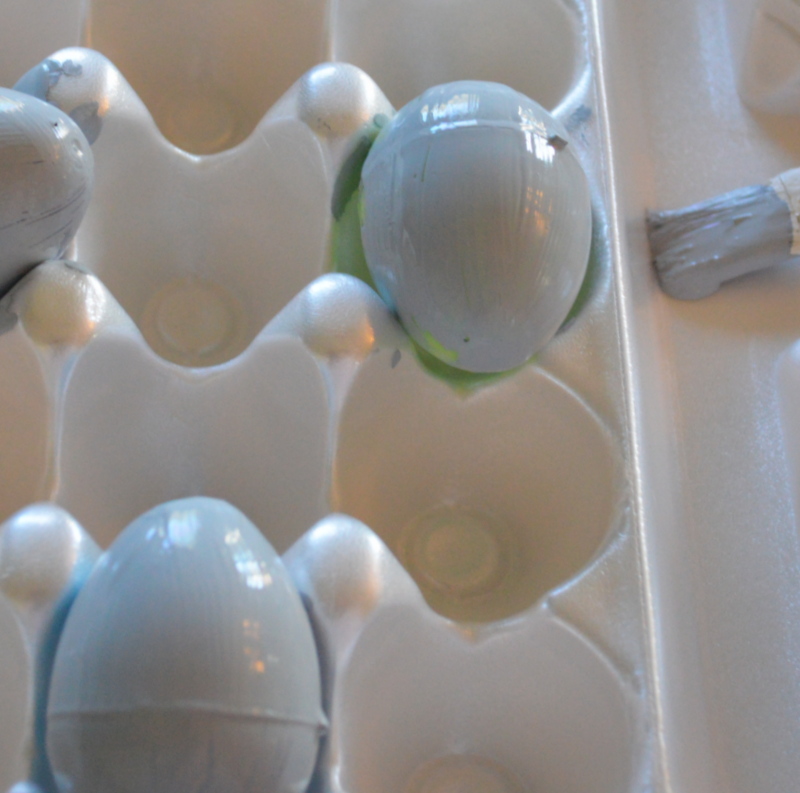 To add the speckles, I dipped a toothbrush into the brown paint and lightly dabbed around the egg to achieve a random, lightly dotted pattern.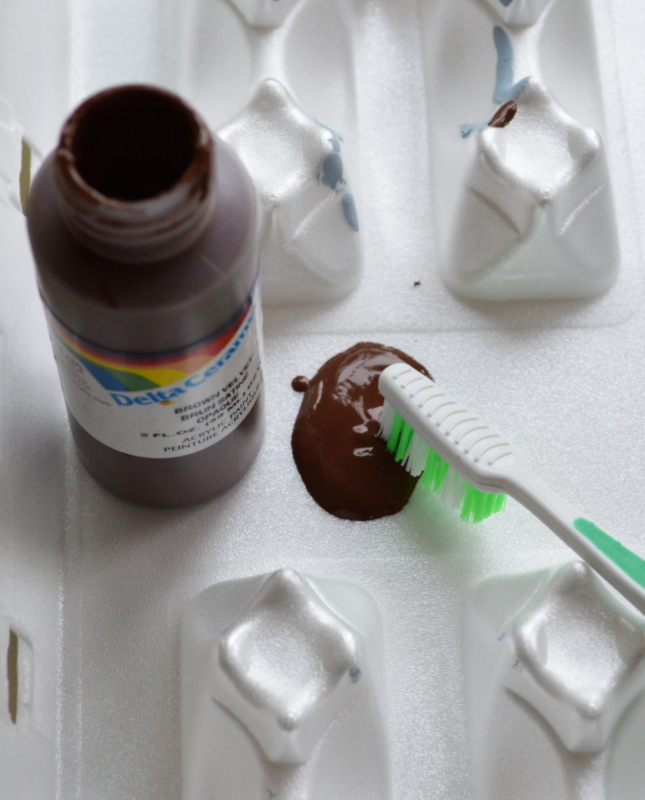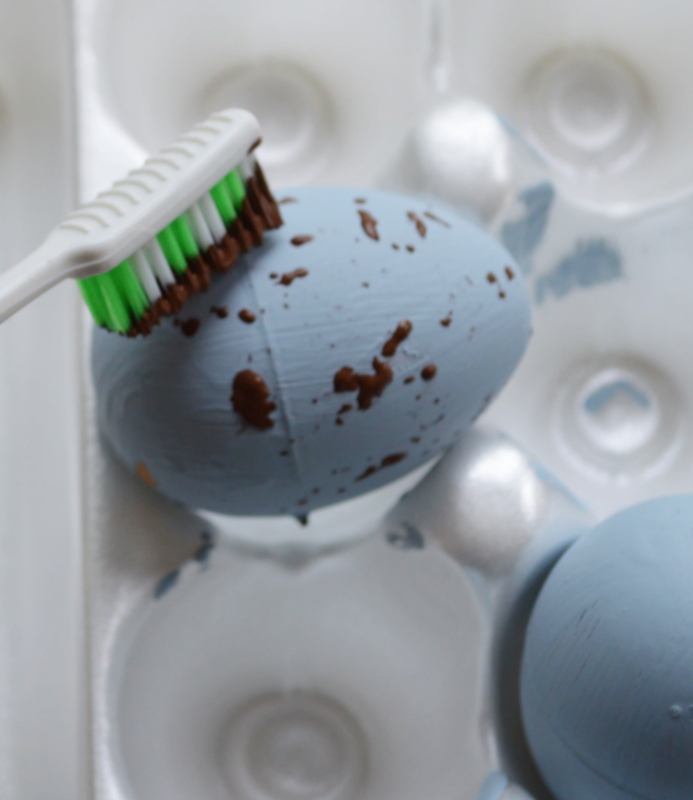 So simple yet so pretty!
They look so soft displayed on top of my Grandmother's tea cups, this would be a perfect setting for Easter brunch.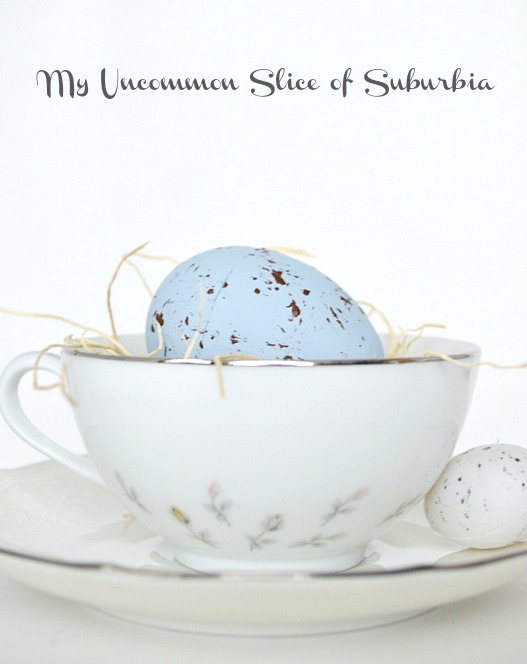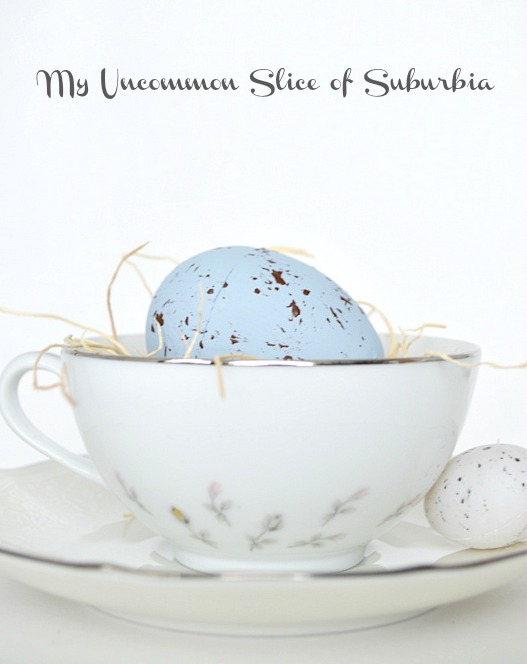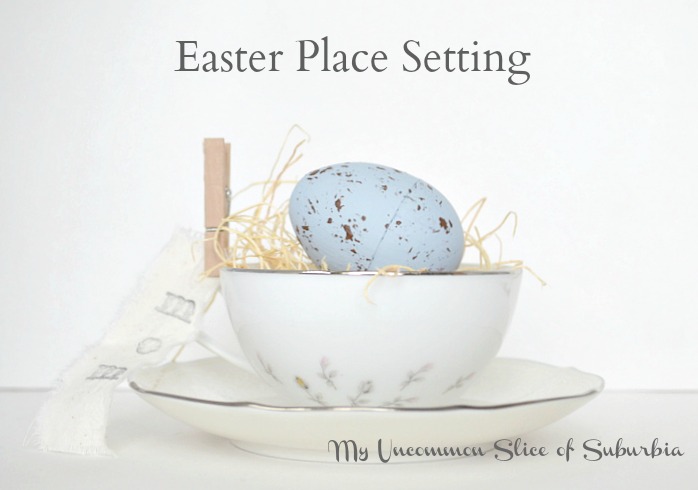 Thanks so much for stopping in today and Happy first day of Spring!
You can find more of my Spring and Easter crafts here.
Linking up