Bug Repellent Mason Jar Luminaries
Hi friends, thanks for stopping in. Today I'm showing you how to create beautiful Luminaries out of faux flowers and floating candles.  I'll also be showing you how to take those luminaries and turn them into bug repellent luminaries, both are super simple and take about 10 minutes!  Summer equals mosquitos and boy do they love me!  If an inch of my skin is not covered, they will find me and dine away on my blood which equals days and days of itching, sadly they love our kids too.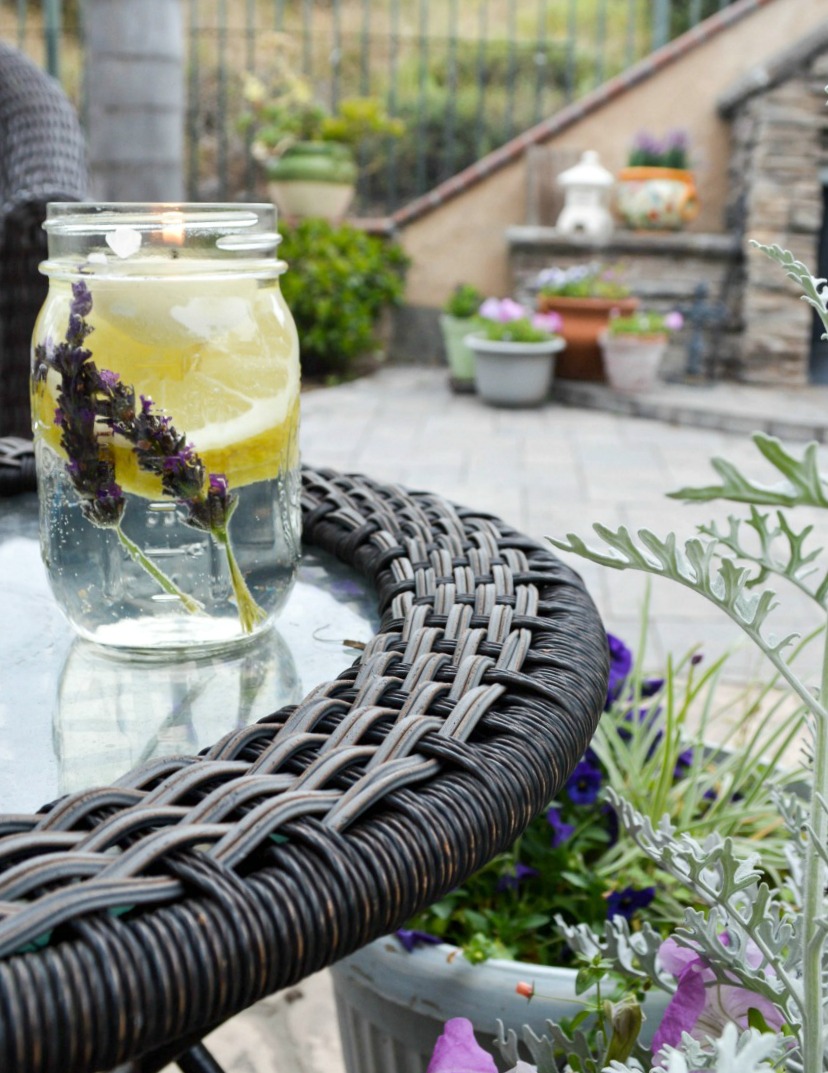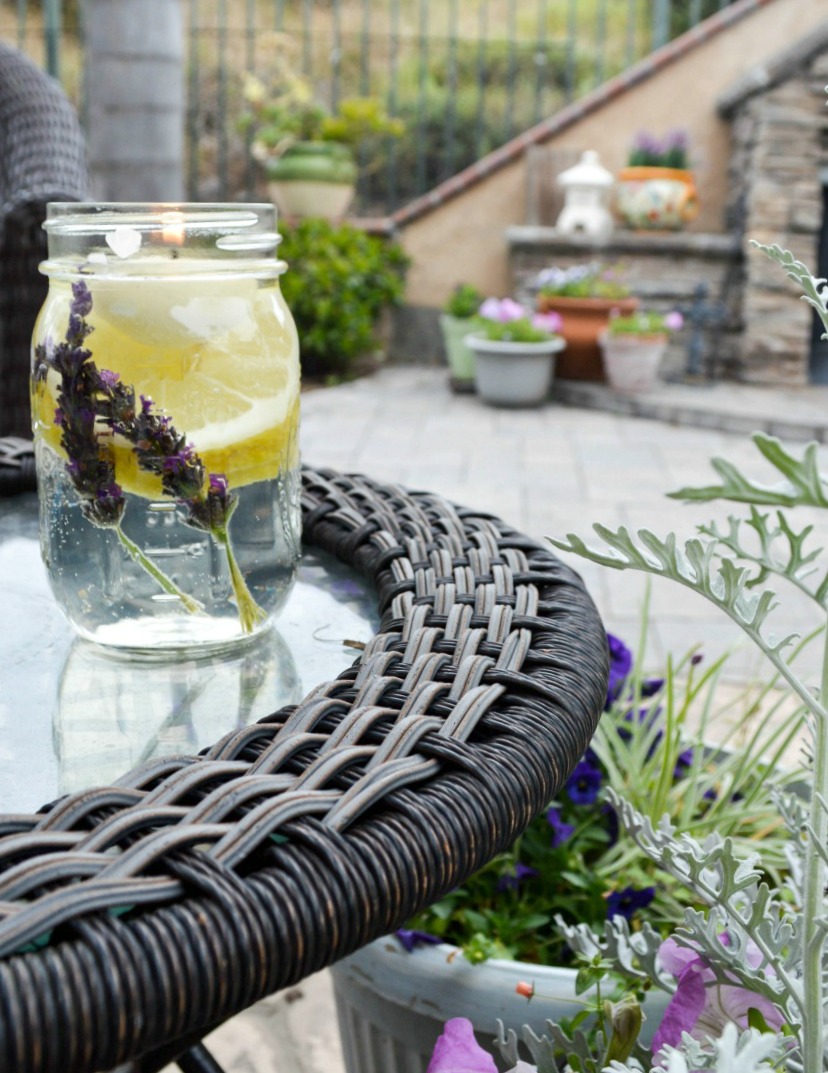 affiliate links are listed below for your convenience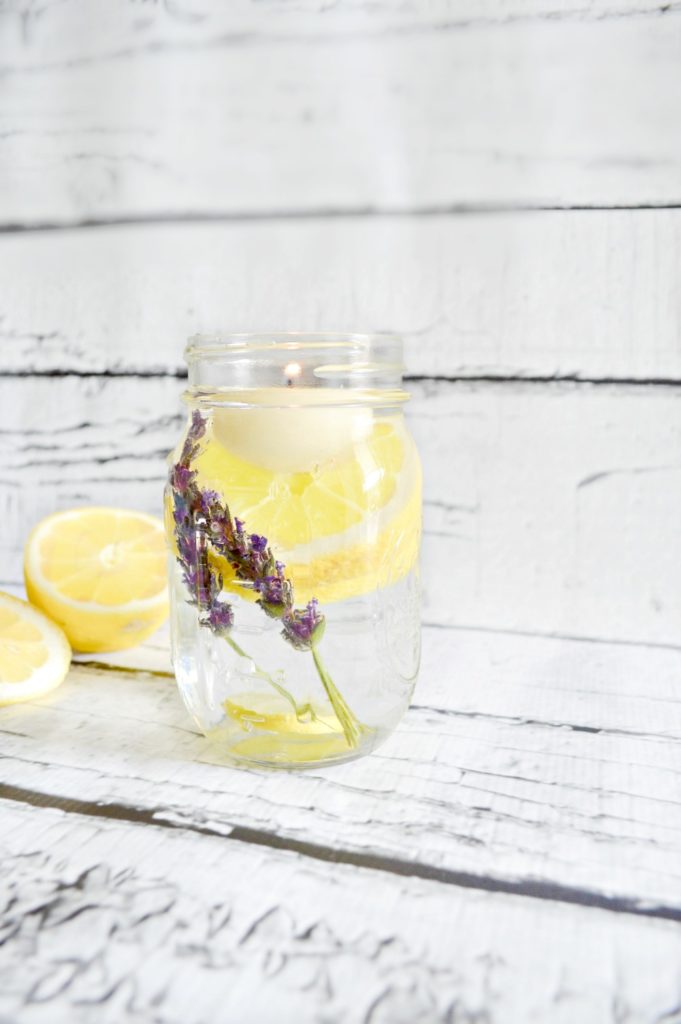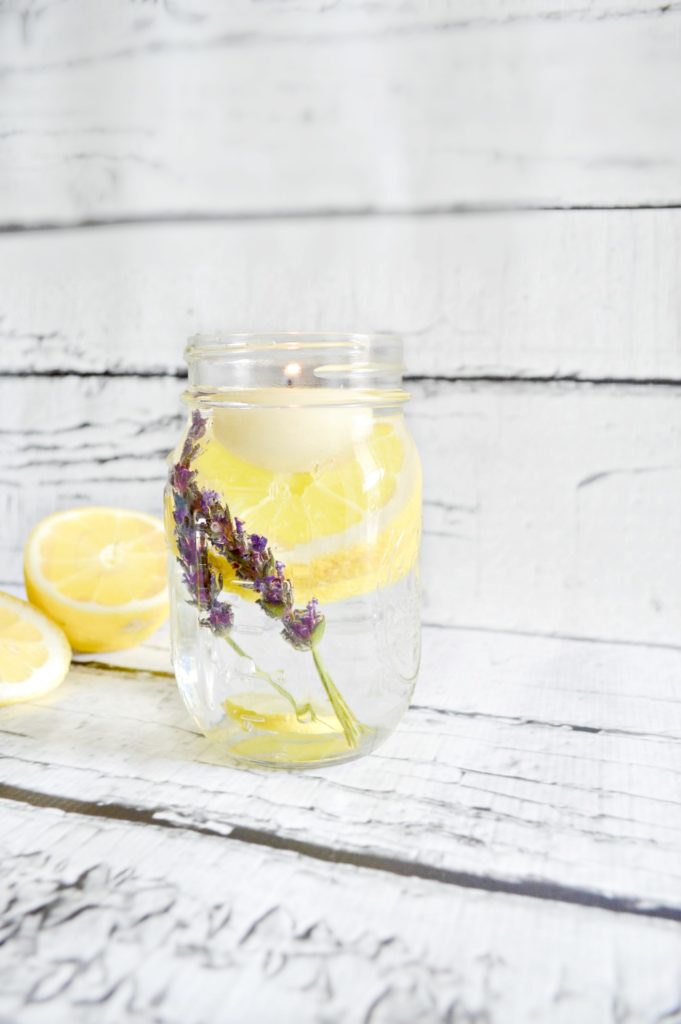 Supplies
Mason Jars

2 slices of lemon
1 small lime sliced
2 sprigs of Lavender
10 drops of eucalyptus essential oil
10 drops of peppermint essential oil
10 drops of tea tree essential oil
10 drops of citronella essential oil
Floating Disc Candles
lemongrass, cinnamon, citronella, and oregano are also known to keep mosquitos away

Directions
Add the lemon, lime, and lavender into the mason jar and fill the jar up with water about 3/4 full.  Add the drops of essential oils, top off with more water if needed, and float the candle on top.

These with the addition of certain plants will help repel the nasty bugs so you can enjoy a much more relaxing outdoor space!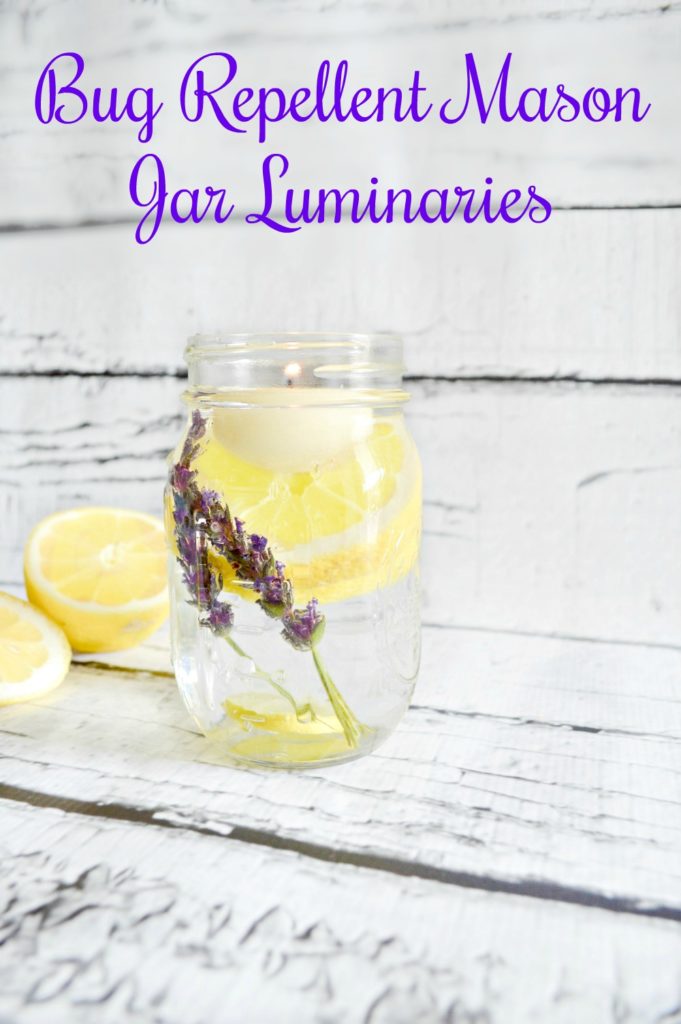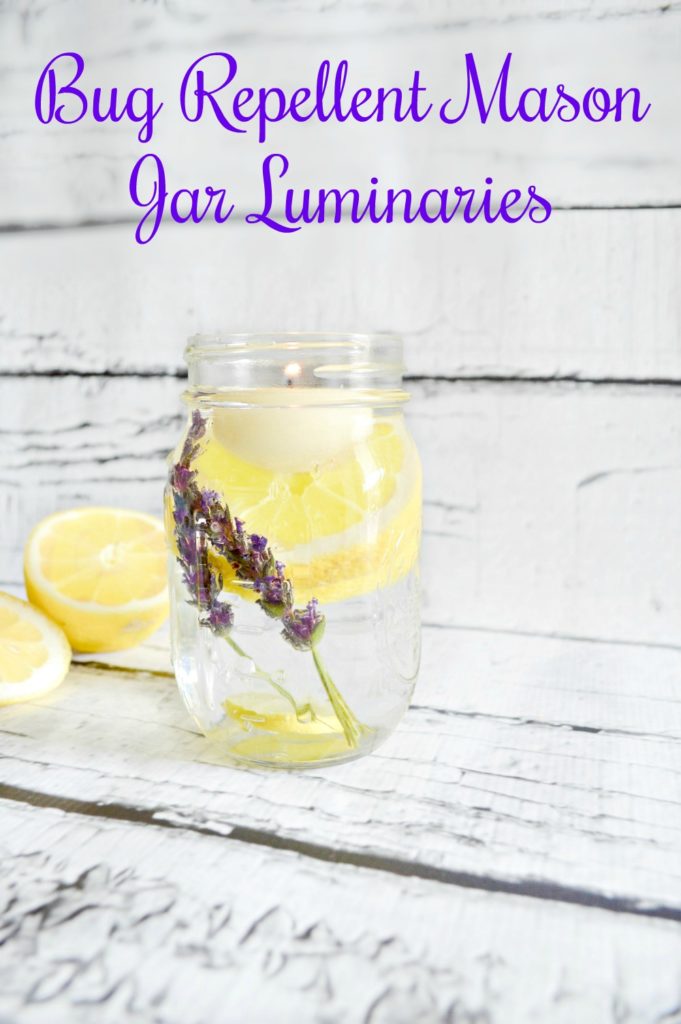 If you're looking for essential oils to keep bugs away, I have the perfect blog post for you here!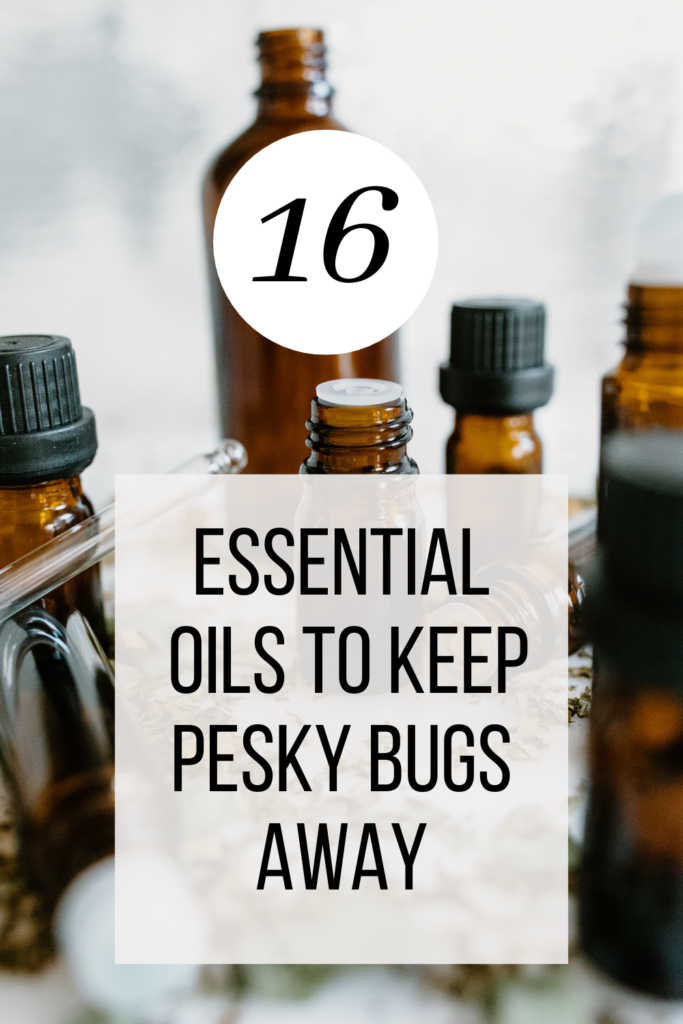 If you are looking for more of a decorative way to illuminate the outdoors try this fun mason jar luminary.
Supplies
Mason Jar
Floating Disc Candles

Faux flowers
Directions
Simply add the faux flowers, top the mason jar off with water and add the floating candle.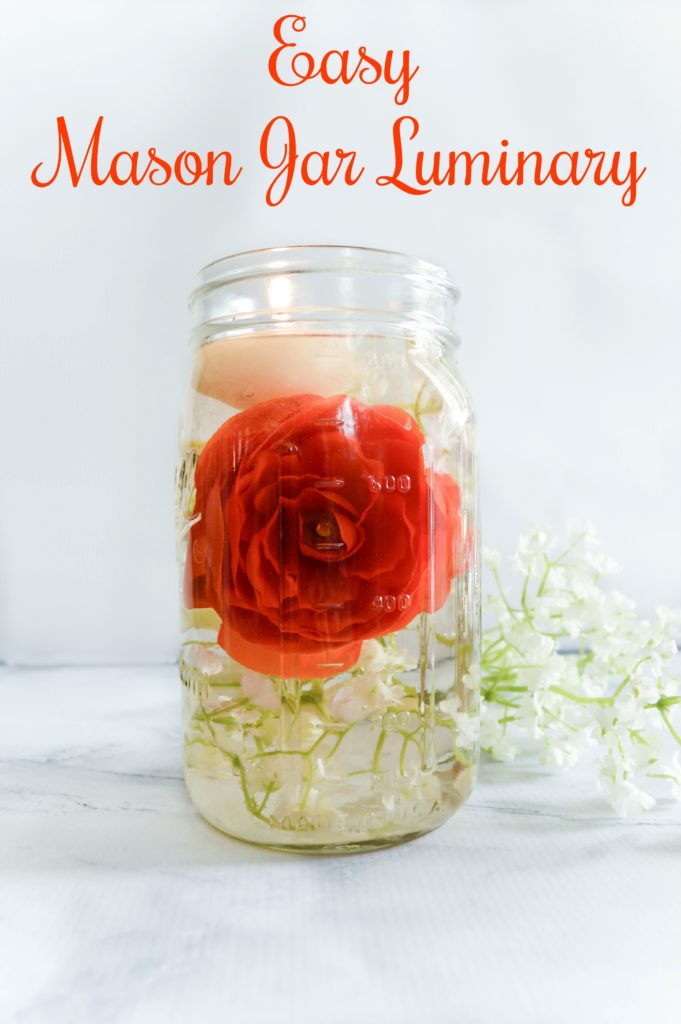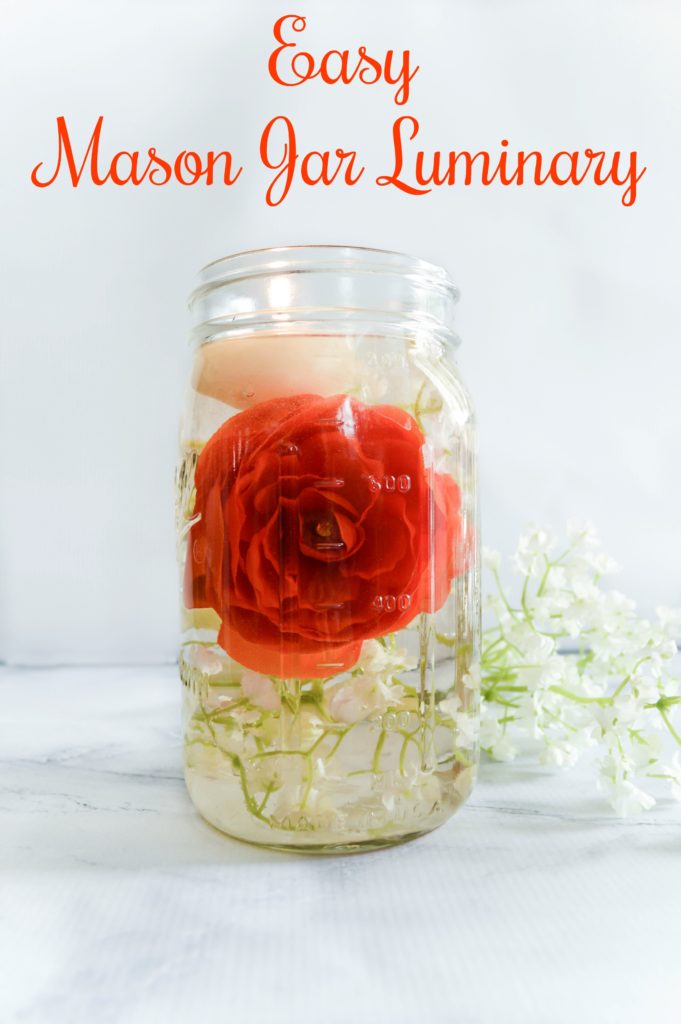 I'm back this month with our 10 MINUTE DECORATING ideas, this month is all about SUMMER!  Check out all the fun below!
Thanks so much for stopping in today, you can see more of my 10 minute decorating ideas below.