See how to create your own DIY Cane Wrapped Vase, perfect for any time of the year. I Love an easy home decor project and this Cane Wrapped Glass Vase is exactly that! Cane Webbing has definitely made a comeback over the past year and I'm loving it. If you walk into any home store right now you will find natural fiber elements everywhere.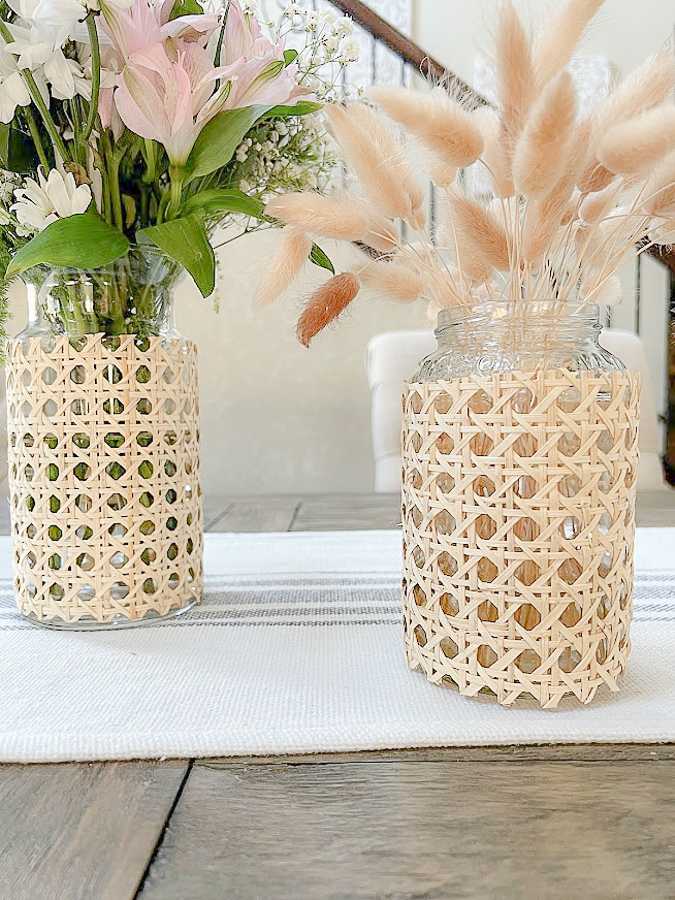 When I was planning my birthday celebration, I was going for a light and airy, boohoo vibe and was on the hunt for a vase wrapped with cane webbing. Heck, I would have purchased a cane lantern and inserted a clear vase but couldn't find a thing for a reasonable price. Have you seen the price tag on the cane vases these days? A Minimum of $35 on up to hundreds, no thank you!  That's when I decided to purchase the cane webbing and make my own.  (I listed the exact beautiful can that I used below)
Affiliate links are listed below
Supplies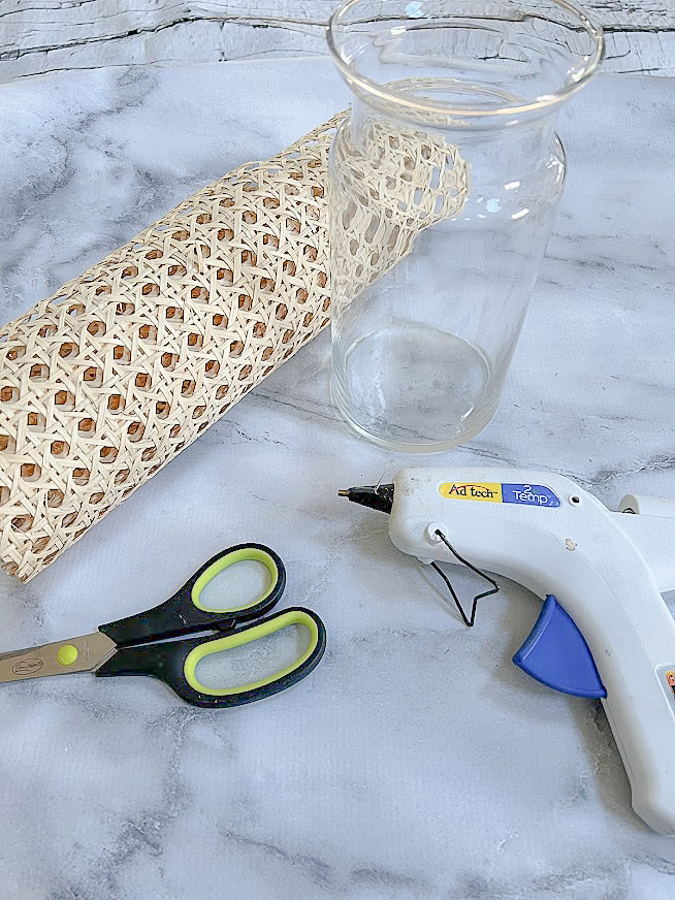 Pair of scissors
Glass vase or assorted glass jars or glass bottles (mason jars are awesome or any clear glass jar)
Directions
Wrap the cane webbing around the vase, until the cane overlaps just slightly,  mark the cane with a pencil where you want to cut or just make a small slit with your scissors and ditch the pencil and cut.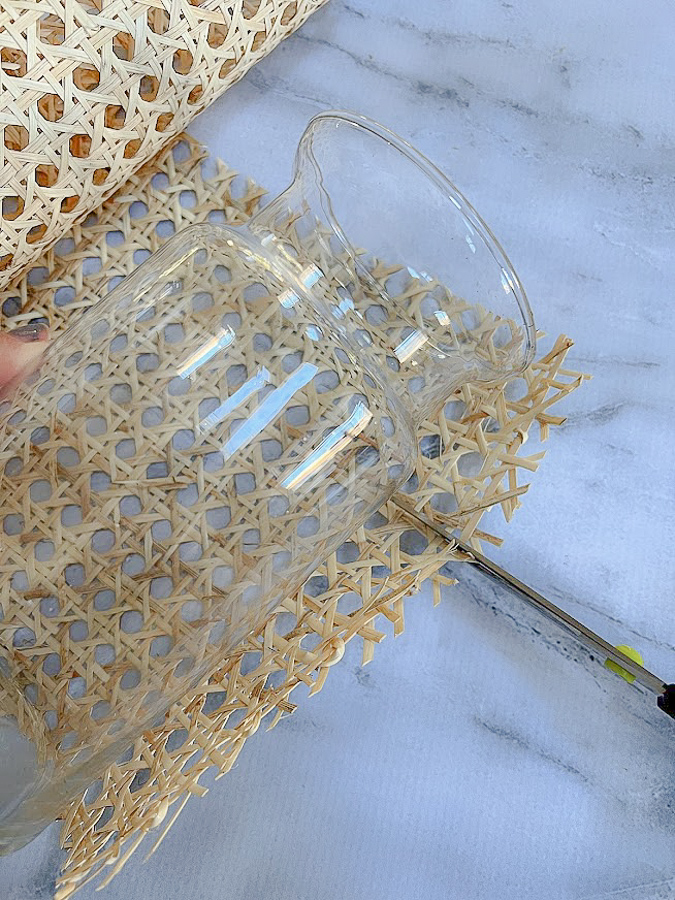 Trim the cane with scissors it's best to cut at the "end" of the pattern so there will be minimal unraveling and less mess.
Run a bead of hot glue on the side of your vase and adhere the cane to the glass. Wrap the webbing around the vase, then glue the other vertical end onto the vase with the hot glue.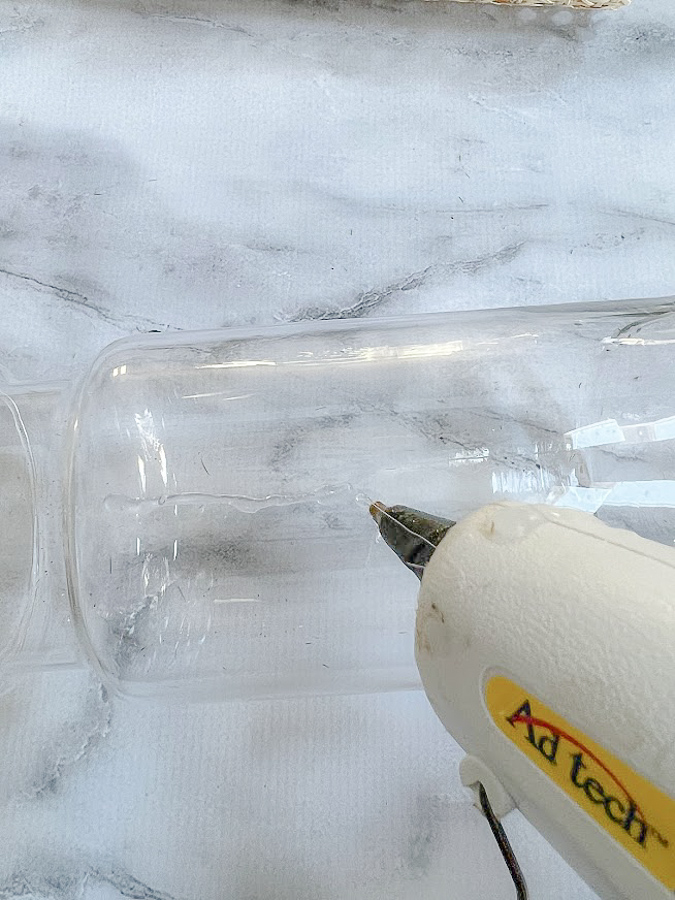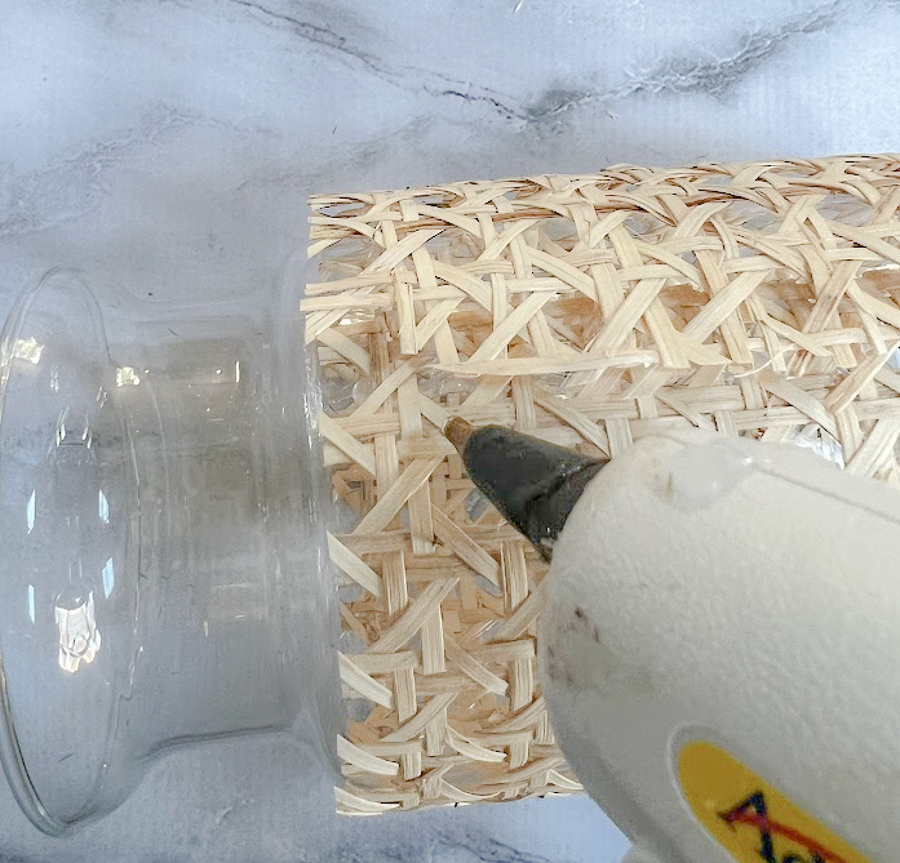 Embellish with ribbon or jute or anything else that you love, get creative!
If those unfinished ends drive you nuts, you could always glue a strand from the cane sheets, and place it at the top of the vase where your cane ends.  Those unfinished edges just added a little more natural beauty for me.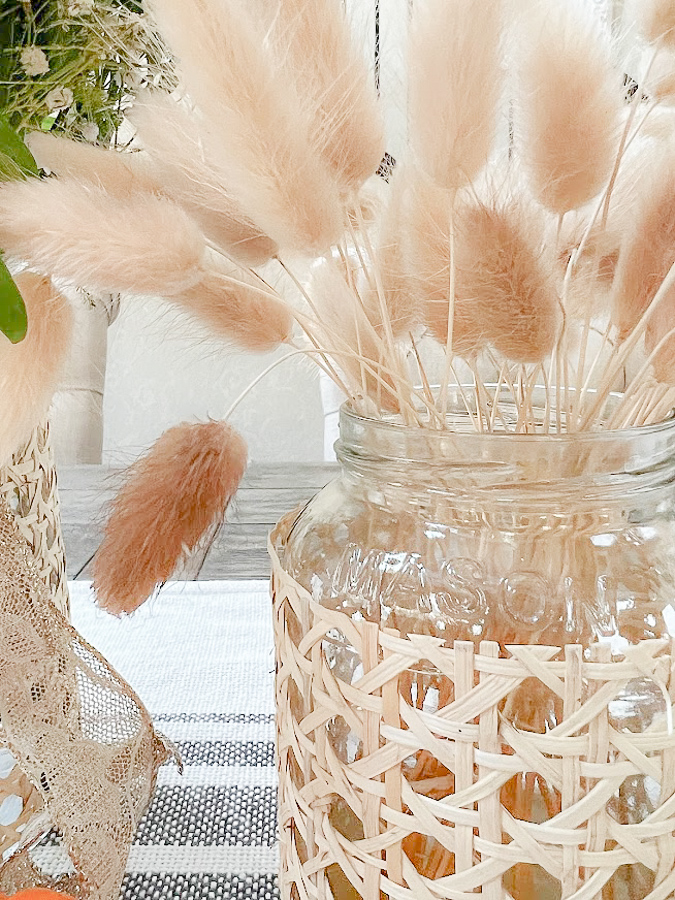 You could add fresh flowers, faux flowers, bunny tails, or clippings from Christmas trees during the holidays. Dried floral and grass arrangements are so timeless as are fresh arrangements.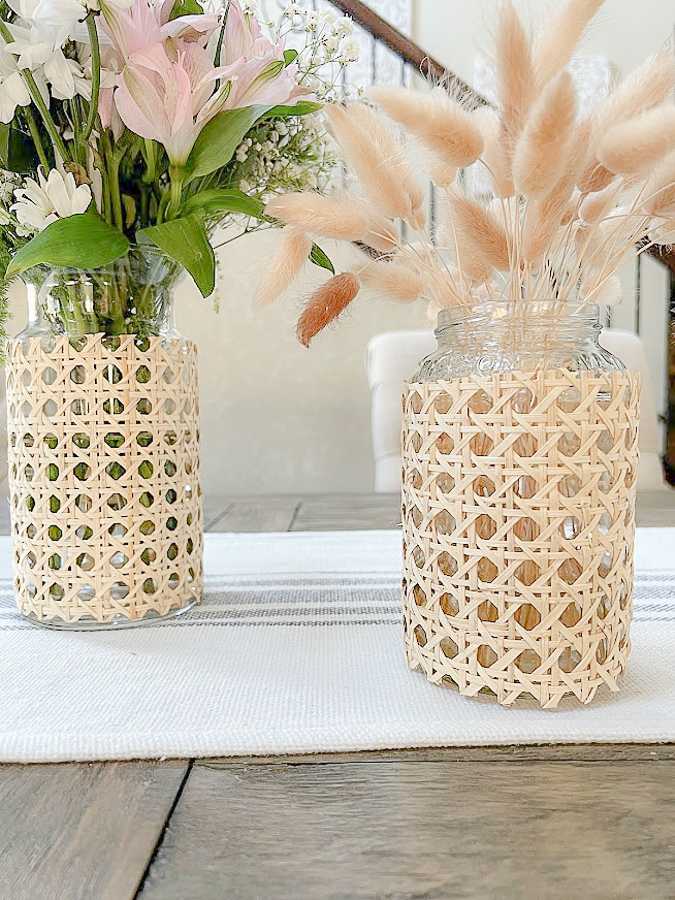 I love how it adds such a light and airy look with a minimal amount of natural textures.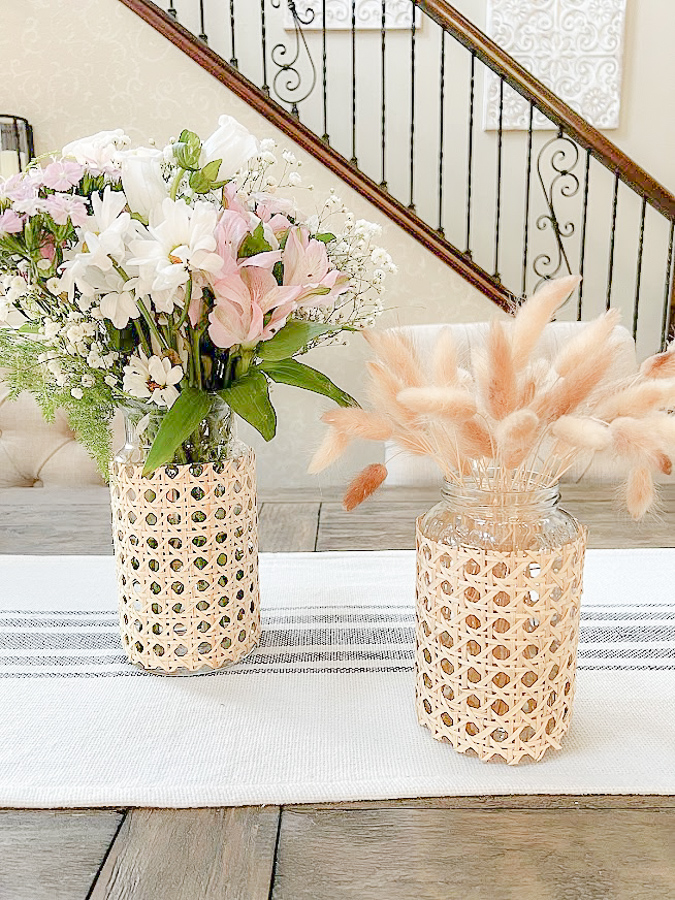 I think it's one of the easiest DIY projects I've done in a long time plus it was so much fun to make.