How to refurbish an old desk
Today I'm sharing the finished antique desk that I made over. I have all the step by steps below if your interested. It was a huge job! Huge, I hadn't anticipated all the work but it all paid off! I know it's a mistake to paint over a antique piece as it will bring the value down but in this case it had been painted over so many times (blue, green, yellow, white, to name a few) That I had no choice.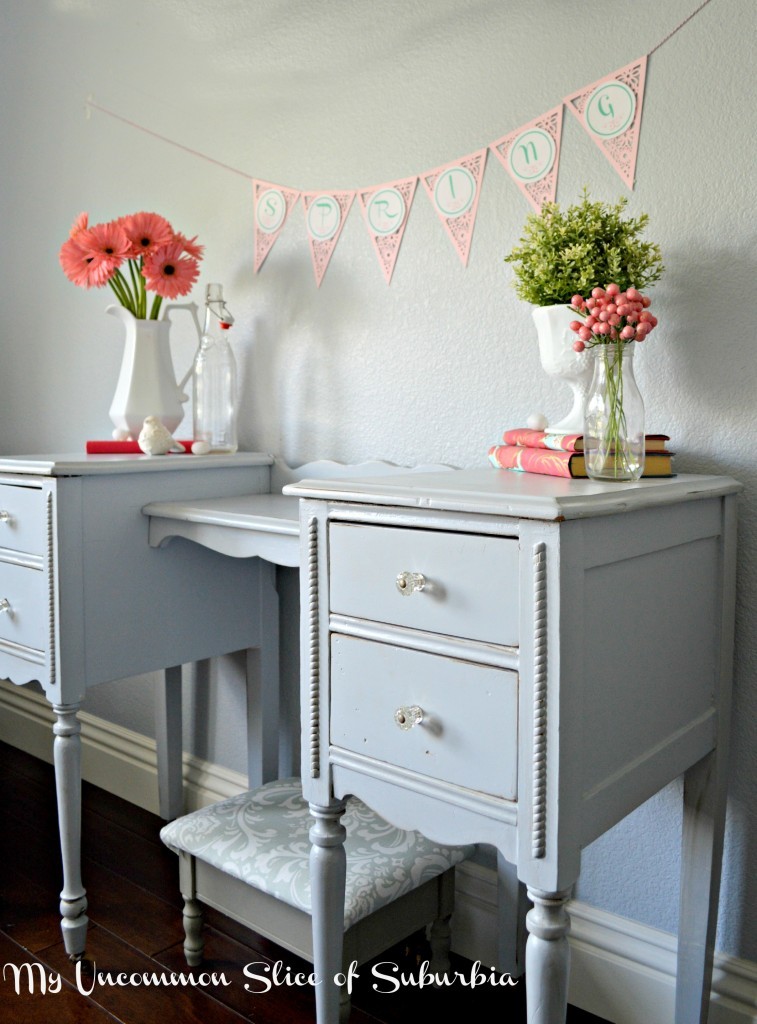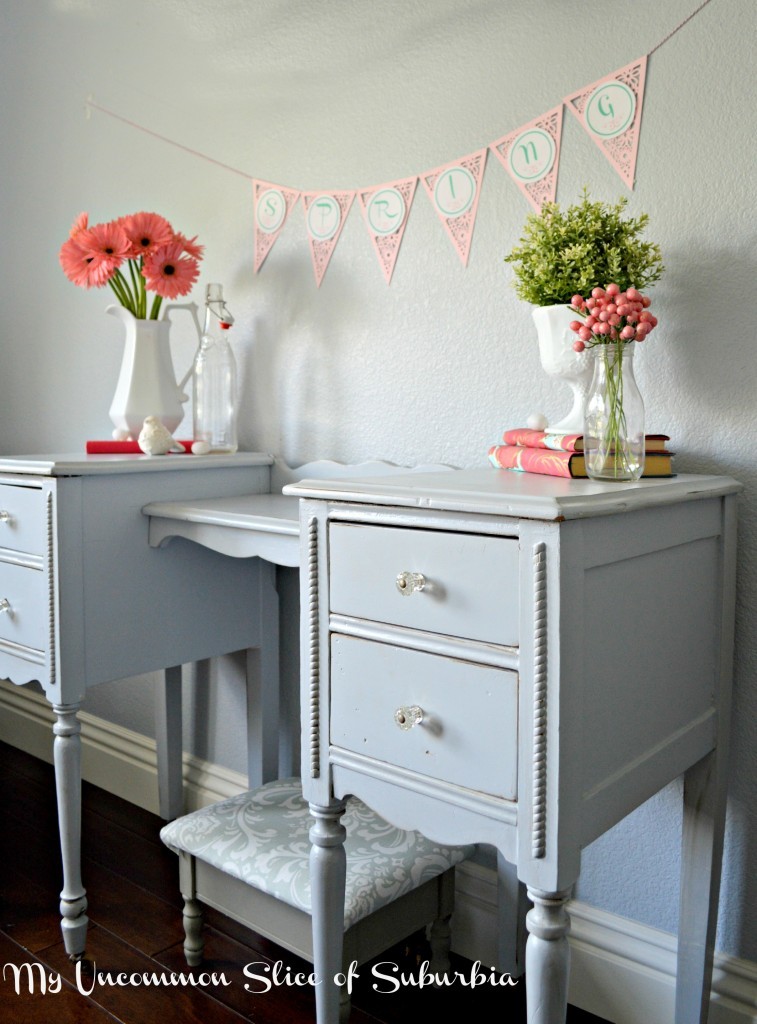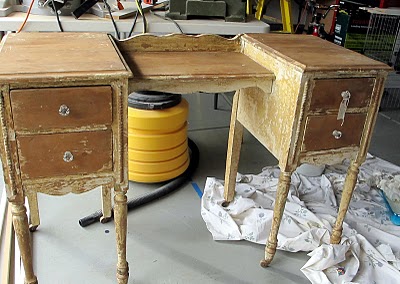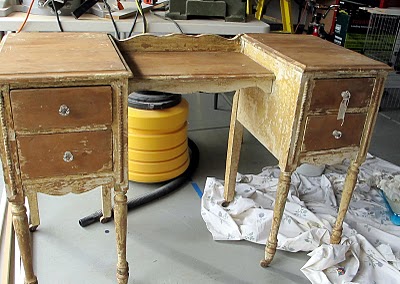 After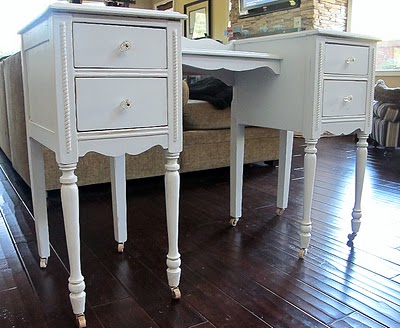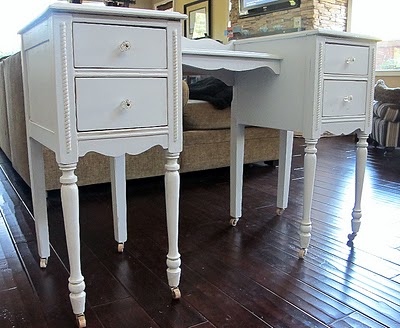 The little details:
Paint on a thick layer of stripper. Wear gloves and goggles. Only apply to small areas at a time. This will allow you to remove all of the paint before the chemical stripper dries.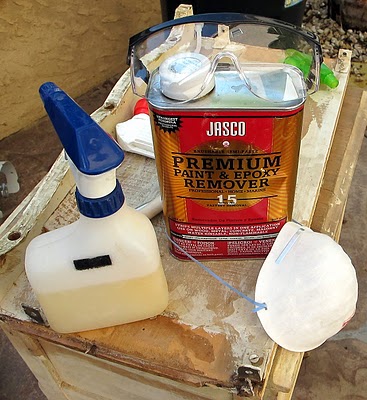 Scrape the bubbled paint and stripper off in strips. I had to repeat this step because it had several layers of stubborn paint.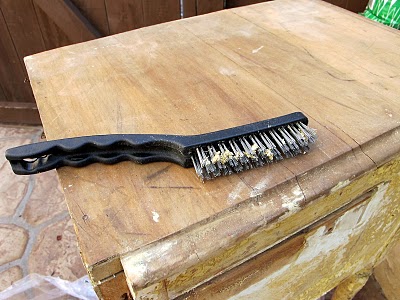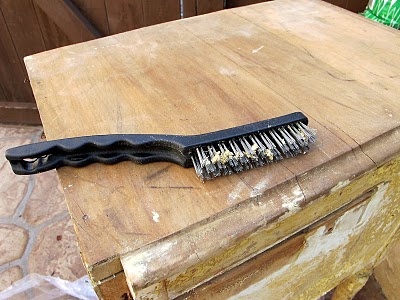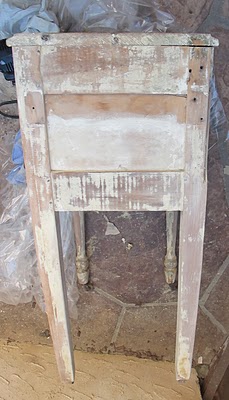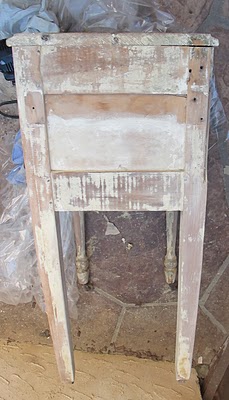 Sand, yes I had to sand as well, still lots of paint left.
If you have numerous large holes in the desk, use a wood-filler to plug them up. You don't necessarily need to fill every single one, I kept the smaller holes to add to the character of the desk.
Wipe down the piece of furniture with clean rags and mineral spirits, allow to dry. The Mineral spirits allows the piece to be as clean as possible.
Prime-I used Kiltz oil based primer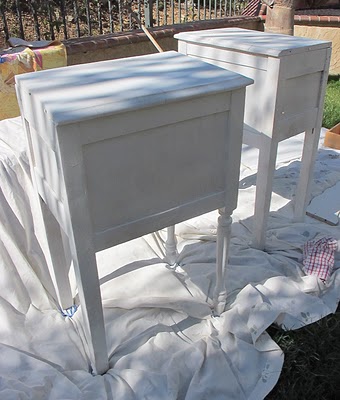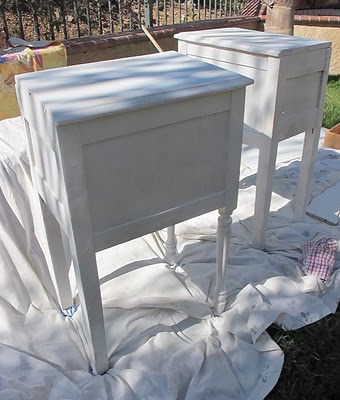 Lightly buff, checking for any drips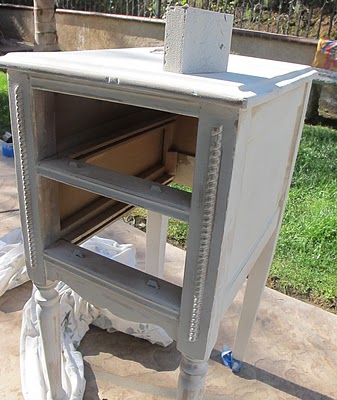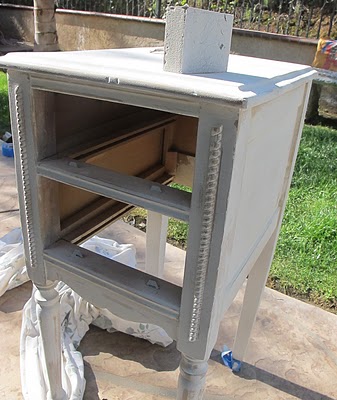 Don't worry, I kept those great wooden wheels! I just sanded them very lightly for a smooth finish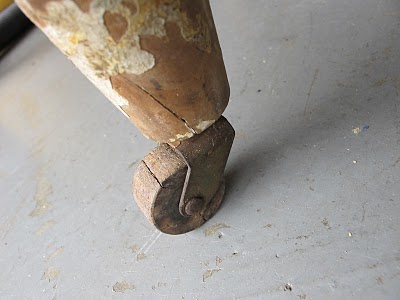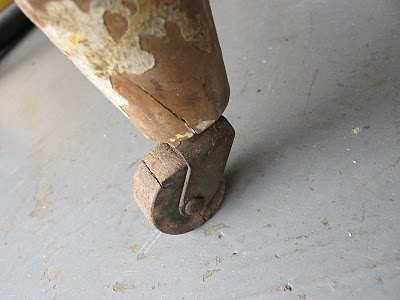 The fun part! Paint! I used the same color as the walls, Chelsea by the sea, ace paints but I added a ton of black to give it more of a gray tint. Let dry 24 hours and give it another coat.