Table Makeover Using Weatherwood Stains
It's Thriftstore Makeover day and I'm excited to share this end table makeover using a fairly new product that I am in love with! My friend Becca developed this incredible product called Weatherwood Stains.
It gives raw wood the appearance of reclaimed wood, you can obtain the look of barn wood or drift wood in only minutes! What makes this stain product unique is the weathered color will change depending on what kind of wood you choose to use. It reacts with the wood in order to achieve that weathered wood look that occurs naturally.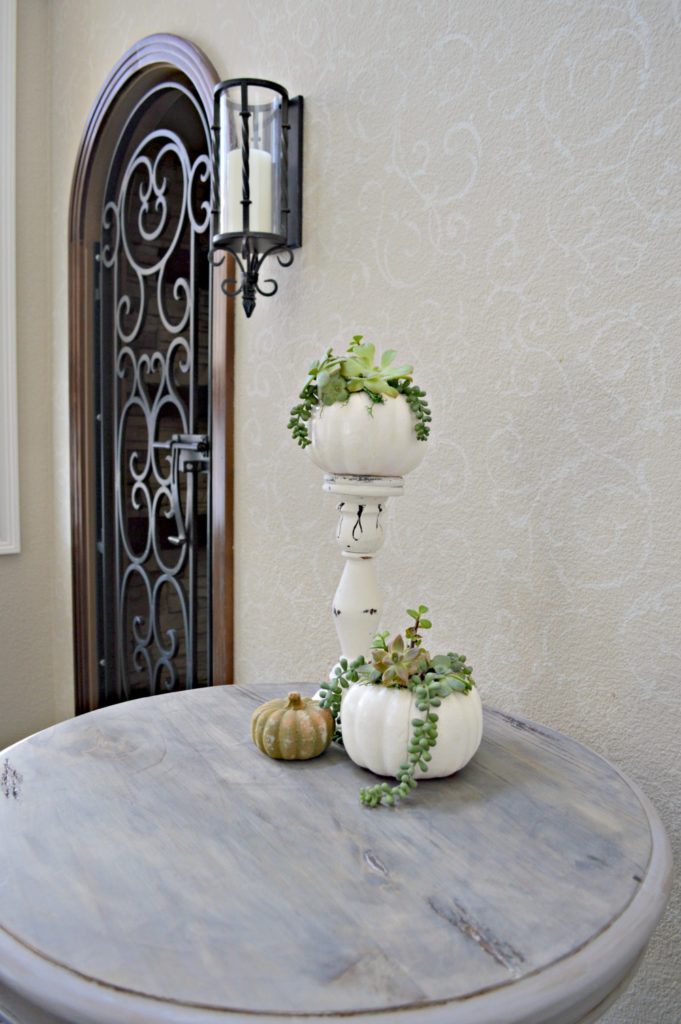 My intention was to stain the whole table but all of the crevices made it difficult for me to sand the entire table down to the raw wood. Even after bringing out the dremel and not having much success, I decided to simply stain the top and paint the rest of the table using chalk paint.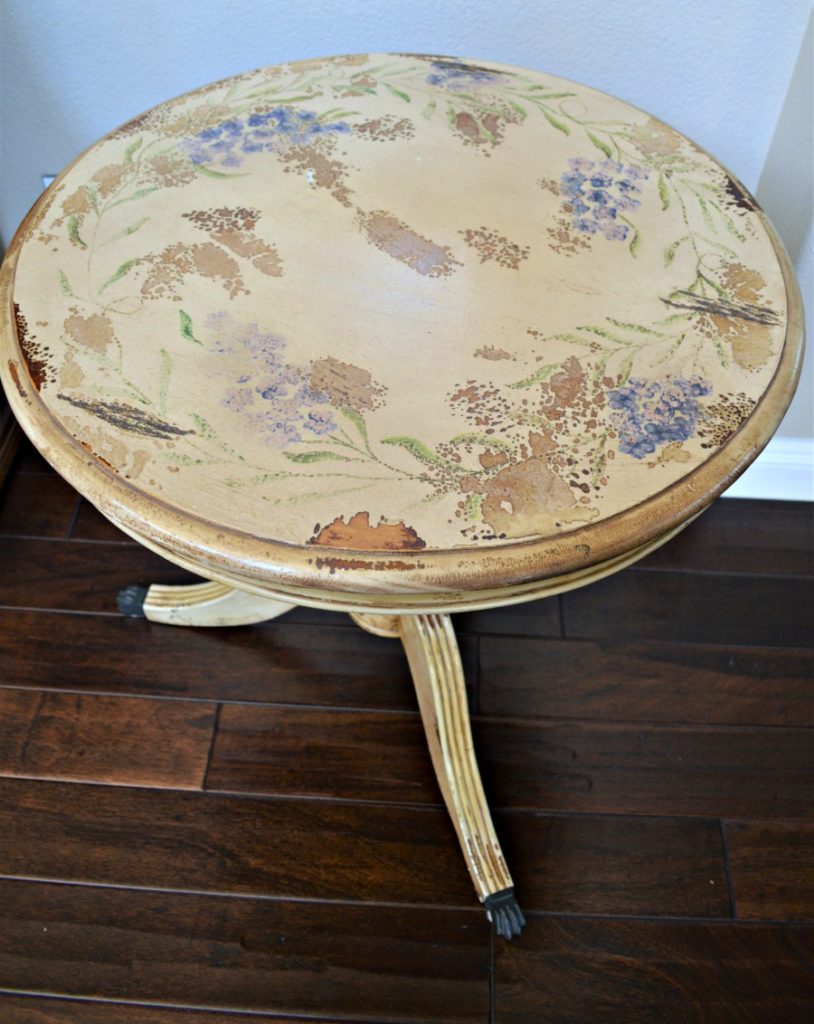 BEFORE
Affiliate Links Listed Below
Products Used:
Paint Brush
Clean Rag
Sander
80 Grit Sandpaper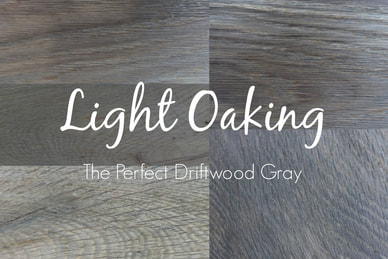 Directions
If your furniture is painted or stained, you must sand down to the raw wood before beginning. I sanded the top down using 80-grit sandpaper and an orbital sander.
Pour the stain into a separate container

Using a new paint brush apply an even, generous coat of stain. You can also use a foam brush or rag

Remove any long standing puddles or any bubbles from the wood using a wet brush.

Allow to air dry this took about 60 minutes.

​I wanted it to be a little darker so I applied a second coat of stain and allowed it to dry.

Apply the white maintenance oil with a brush and wipe off 5 minutes later

with new clean rag. The longer the oil sits, the whiter the effect.

Lastly I applied the flat varnish
I waited about 48 hours before using.
I used Annie Sloan chalk paint on the rest of the table, you can find a tutorial on using chalk paint HERE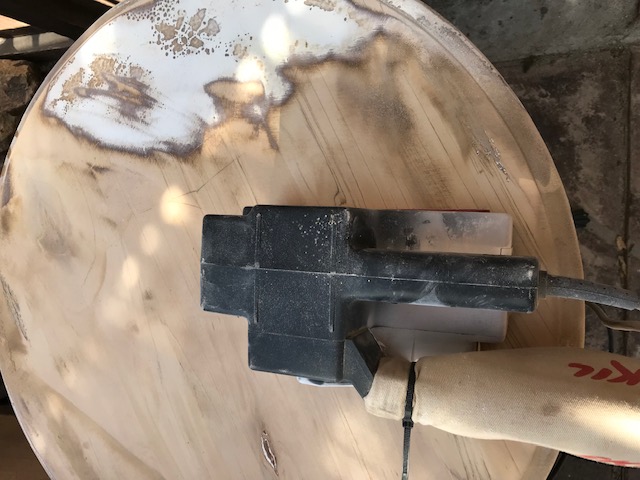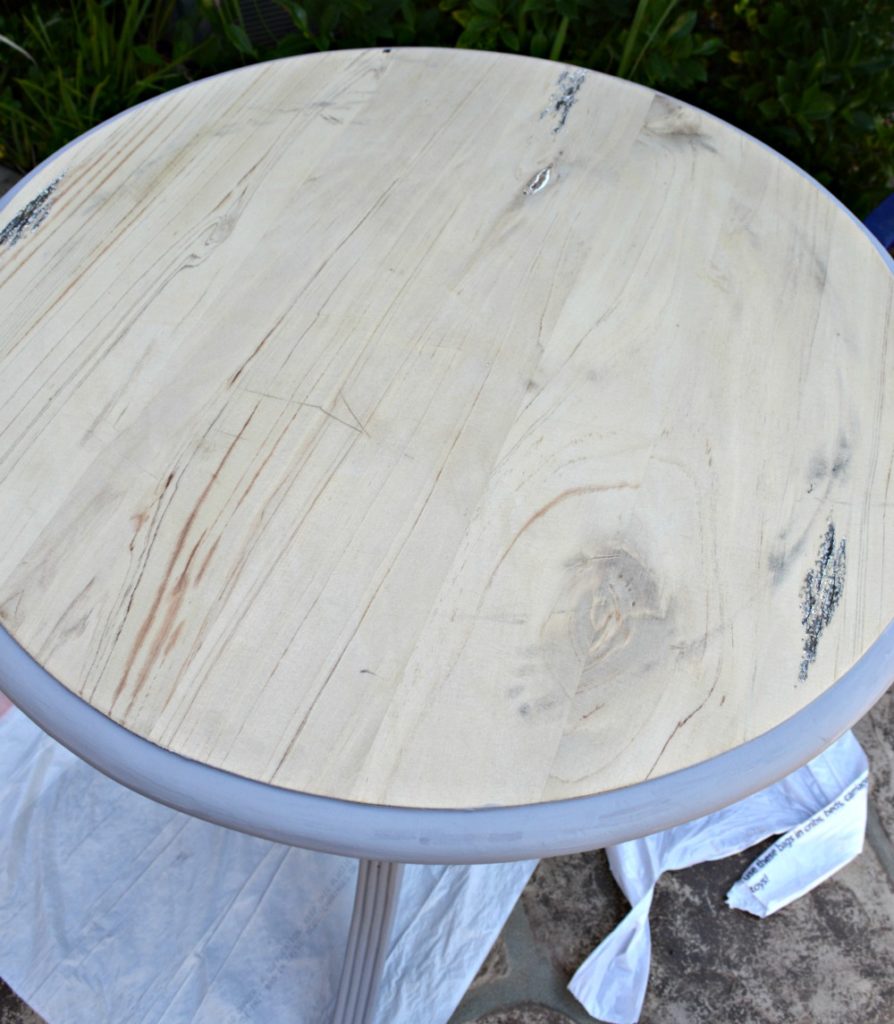 This is about where I gave up on the sanding, way too many crevices.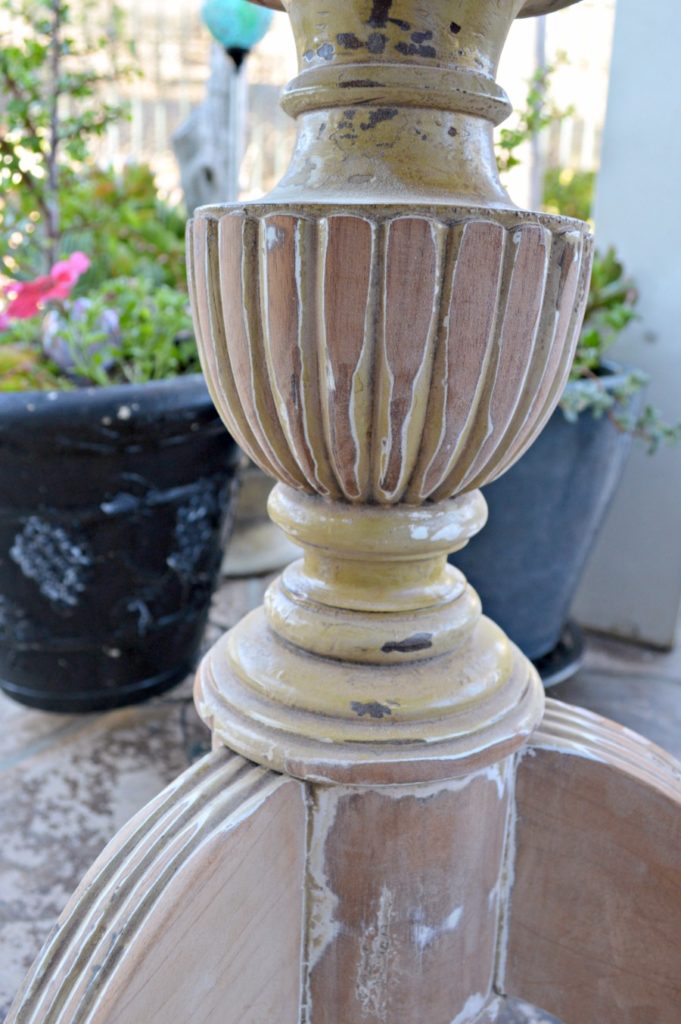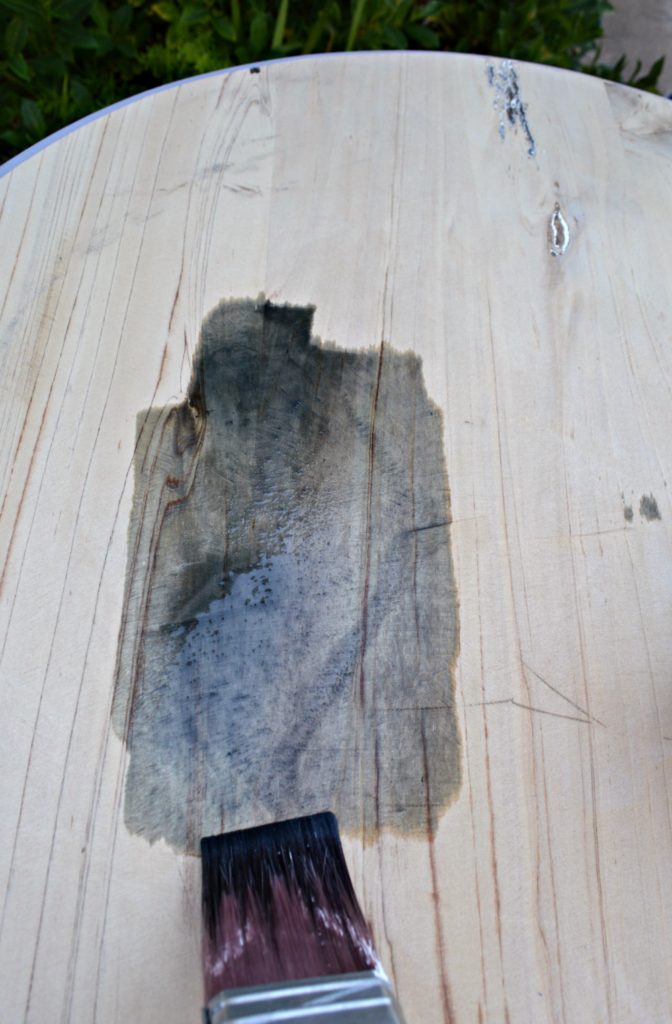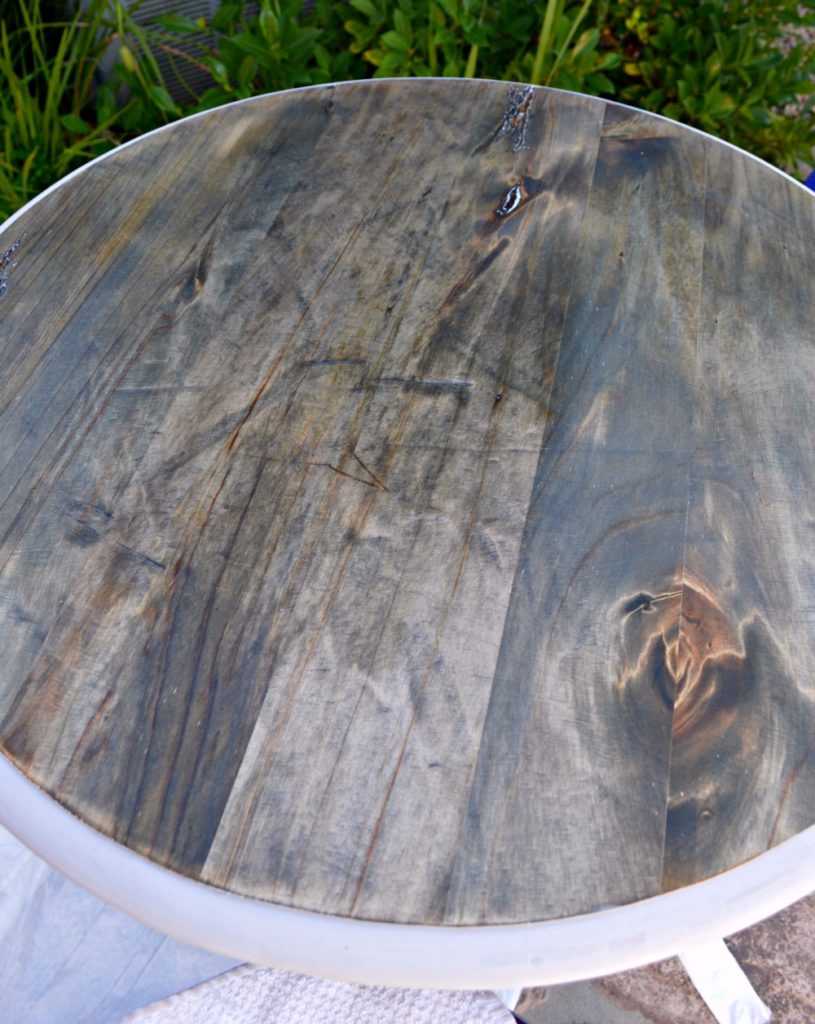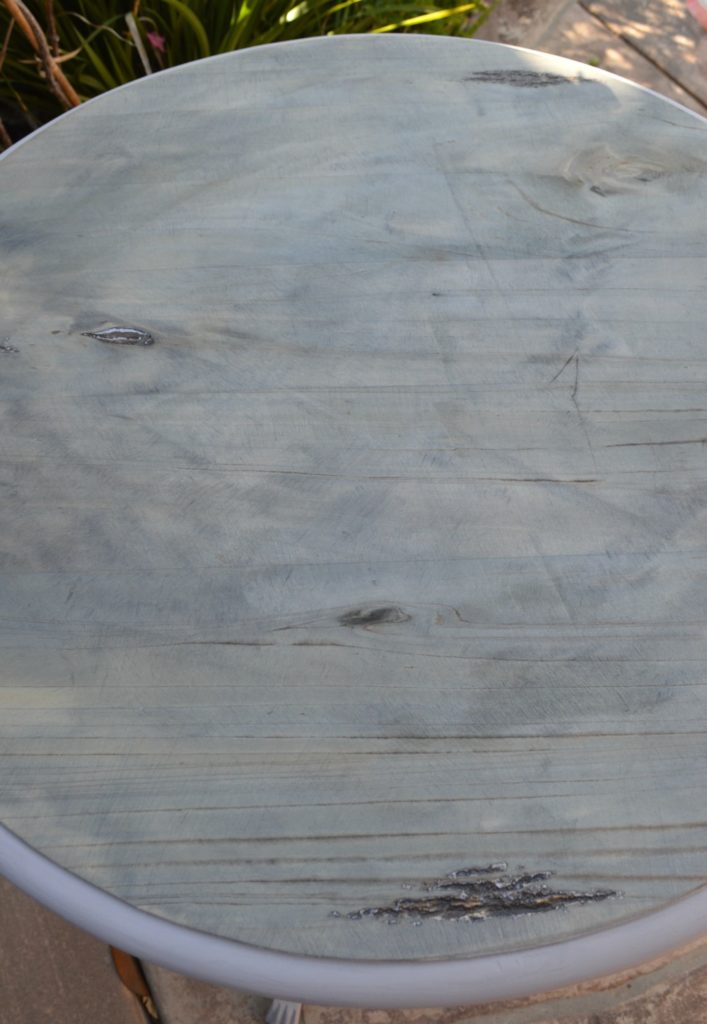 It was so fun to watch the wood change color, it was almost like being in the lab and watching a science experiment, I am really impressed with the way the color came out!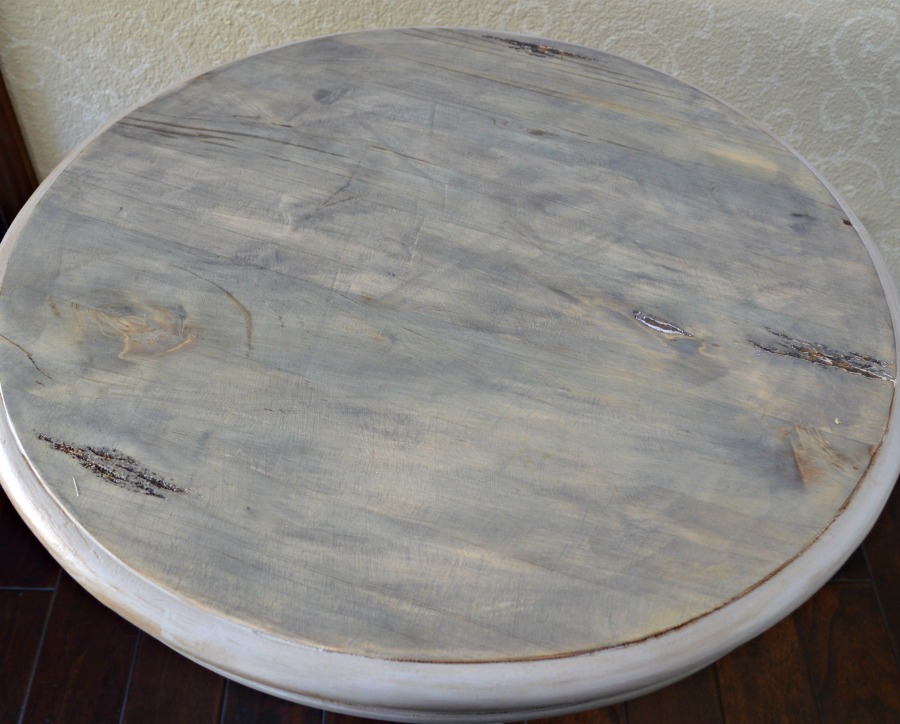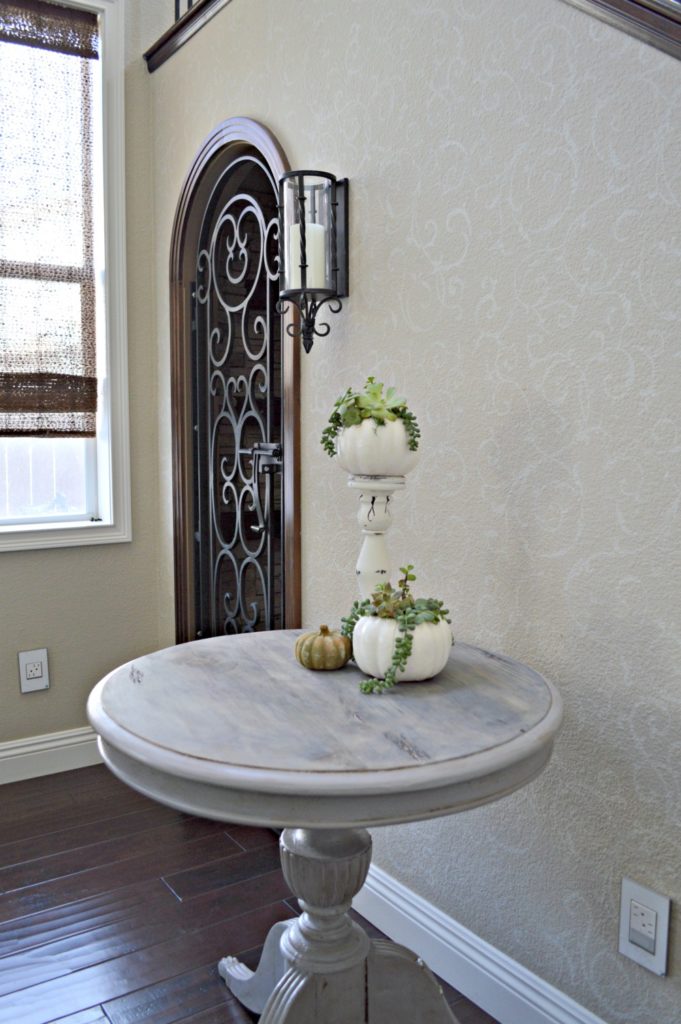 What I loved about this Stain is it does not require ventilation since they do not contain toxic fumes, but since I'm a messy painter I still worked outside. I'm so excited to work on a few more pieces in our home using this product.
Time to check out all the awesome thrift store makeovers!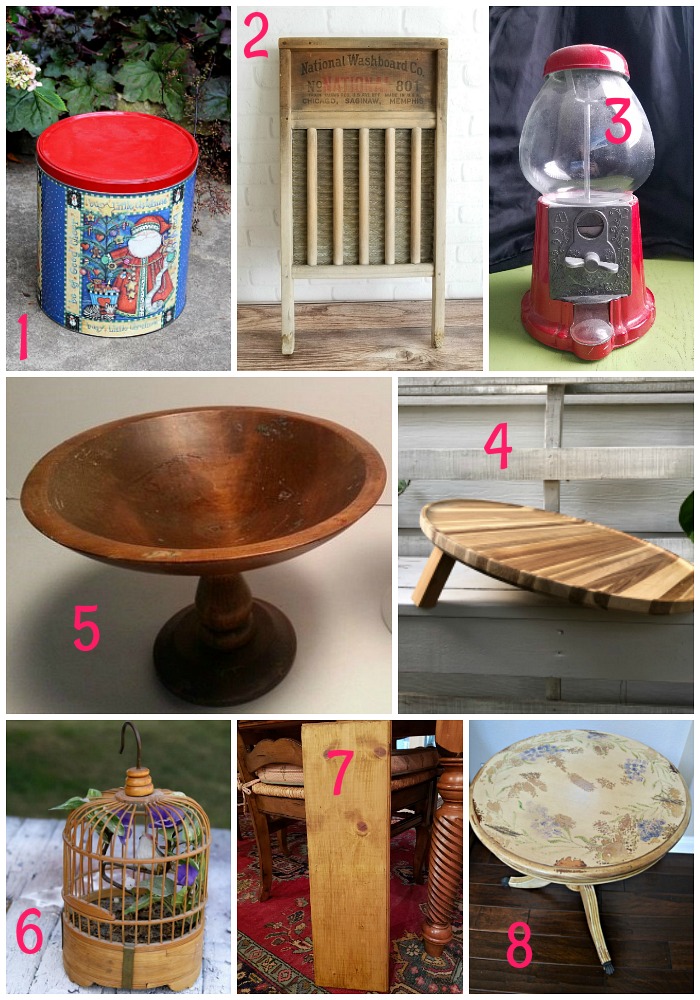 1. Mid Century Plant Stand DIY
2. Laundry Room Decor and Lost Sock Holder
3. Winter Wonderland Gumball Machine
4. Pedestal Bowl Stipple Paint Technique
6. Bird Cage Winter Snow Scene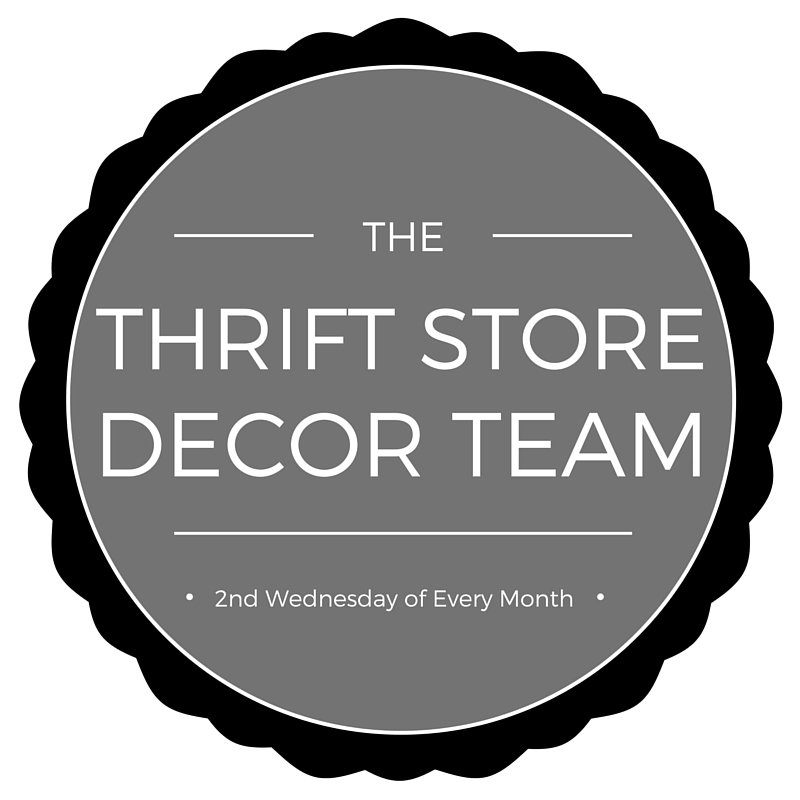 Thanks so much for stopping by today, have a great rest of the week.
You can find more of my thrift store makeovers below