Do I have a treat for you, a strawberry-kiwi mojito recipe, one for the kids and one for the adults! I am always looking for ways to get my water in on a daily basis, when I'm at home it's easy drinking my infused water adding cucumbers and lemons. Lets face it though, life gets busy and when being on the go, it gets a little more complicated to get my tasty water in. This is why I love the DASANI DROPS, I can pop a cute little bottle in my purse and be ready at anytime to hydrate myself and family!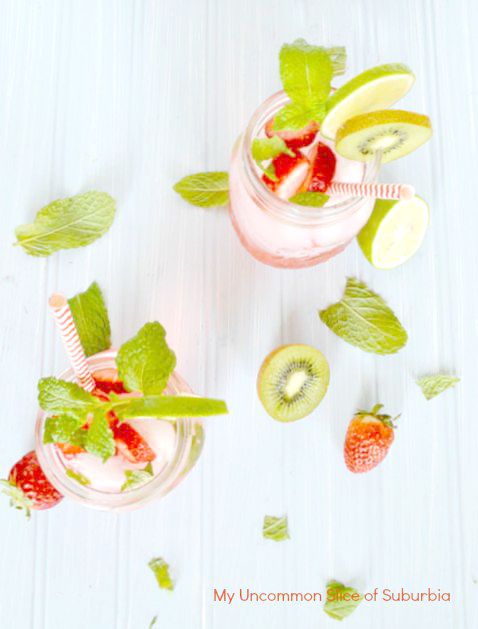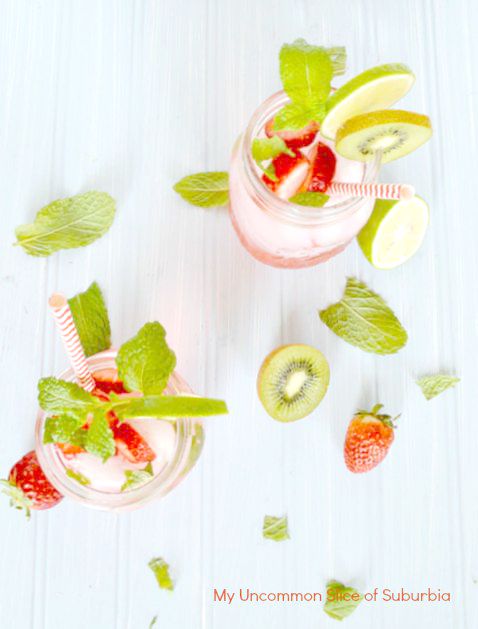 A proper diet and nutrition is essential for our family. On Monday's I try to set aside time to plan our meals for the week. We are constantly on the go and If I don't have the meals planned, chances are they are eating egss for dinner (no judging). That is why I spend a lot of time focusing and planning our meal plans that are nutritious! Our boys love the fact that they can add DASANI DROPS into their water especially on hot game days!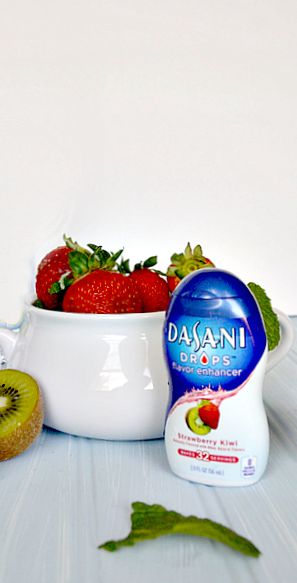 The drops are packaged in a squeezable 1.9 fluid ounce bottle with a flip-top cap which makes being on the go a whole lot easier. I love that the drops are unsweetened, naturally flavored, no color added and zero calories. It gives their boring water a big punch, win win!
I try to stay away from all sugar but sometimes the weekend hits and you may just want a delicious adult beverage, especially with all the hot weather we have been having lately. I found that these amazing drops make for some pretty good cocktails, kid friendly and adult friendly! I am sharing the the perfect solution when you are ready to unwind and it won't undo all your hard work from eating healthy all week!
Ingredients:
1.5 oz Vodka or Rum
2 oz Sparkling Soda Water
3 oz Strawberry-Kiwi Dasani drops
10 mint leaves
1 lime
Strawberries
Kiwi
(obviously leave the vodka out for the kid version)
Directions: Gently crush mint leaves in a glass and add the juice from one lime. Fill glass with ice. Add vodka or rum, sparkling soda and Strawberry-Kiwi drops. Stir well. Garnish with a lime wedge and a few sprigs of mint, strawberries and kiwi, enjoy!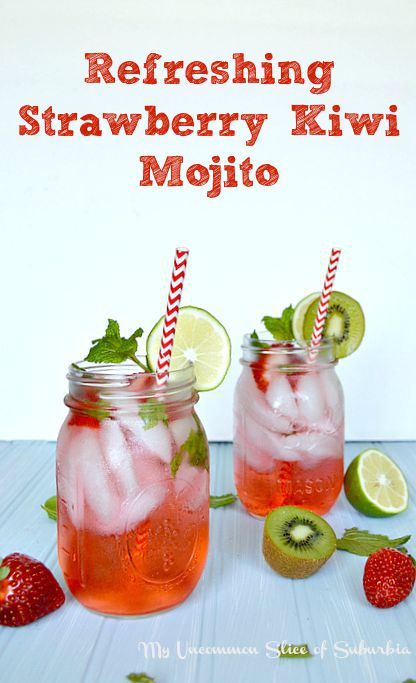 It has the perfect amount of sweetness with a minty flavor . If you would like you could dip the rim of the glass in sugar for a special treat! The best part, you can have a delicious drink and the kids get to feel pretty special as well.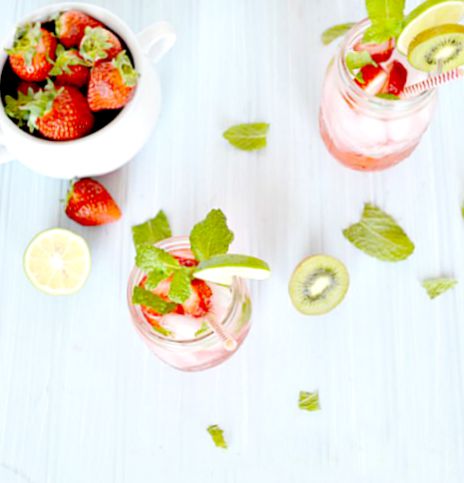 I know you are going to love these drinks, unsweetened, just remember, no color added and zero calories!
You can check Dasani Drops and find more delicious ideas and recipes below!


Thanks so much for stopping by today, enjoy the rest of your weekend!
This post was sponsored by Markerly and Dasani, as always, my opinions are always 100% honest!