Grilled Portobello Mushrooms
I have a super fast and flavorful recipe for all the mushroom lovers out there!  This is definitely a nice healthy alternative and would make the perfect appetizer.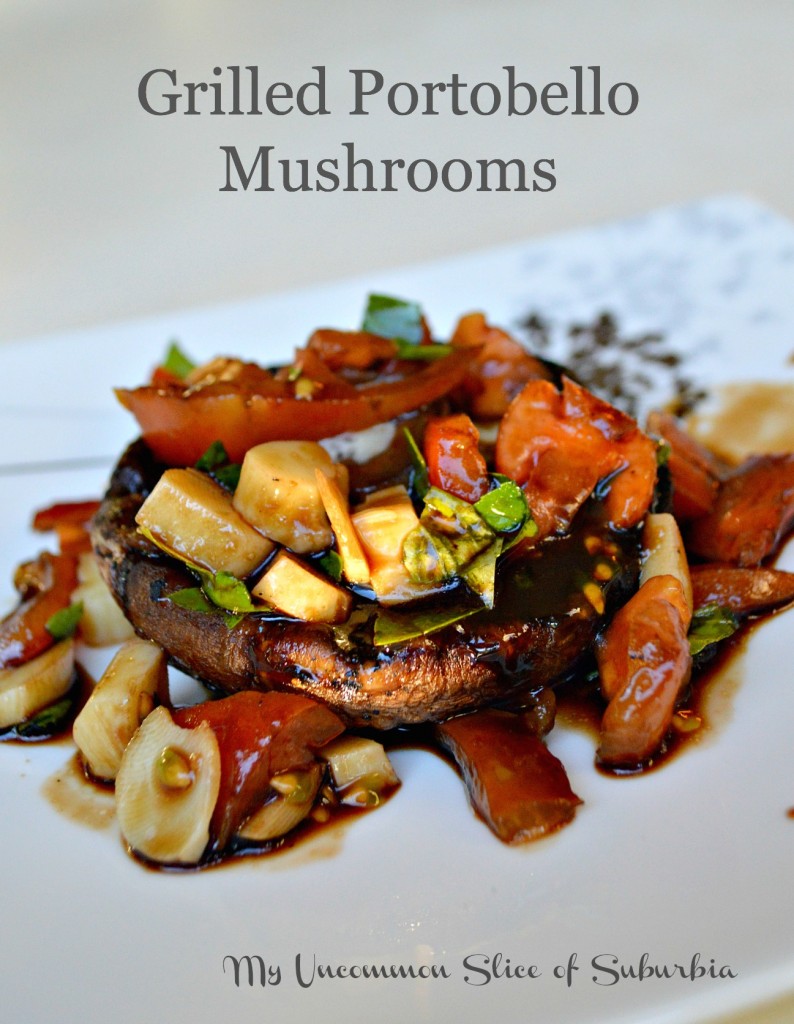 Ingredients
6 tablespoons extra-virgin olive oil divided
4 large portobello mushrooms (stems removed)
Salt and freshly ground black pepper
3 tablespoon Balsamic Glaze divided
2 cloves garlic, minced
3 Roma tomatoes, cut into 1/2-inch pieces
8 ounces fresh mozzarella cut into cubes
1/4 cup chopped fresh basil leaves
Heat the barbecue to a medium-high heat
Set the mushrooms in a pan and drizzle 3 tablespoons of olive oil and 1 1/2 tablespoons Balsamic Glaze over both sides of the mushrooms. Sprinkle the mushrooms with salt and pepper and let marinate for 15 minutes.
(oops forgot to take one stem off before snapping the picture)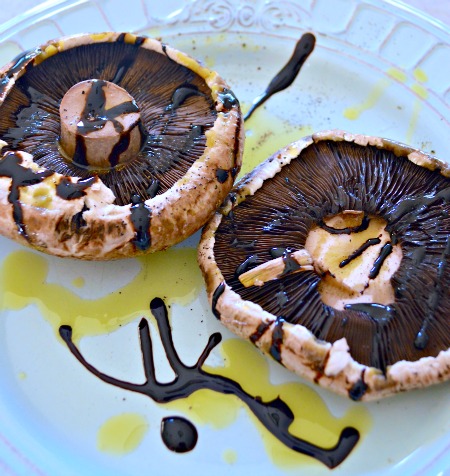 While the mushrooms are marinating, whisk the extra-virgin olive oil and garlic in a medium bowl.  Add the tomatoes, cheese, 1 1/2 tbs Balsamic glaze and basil, toss with a dash of salt and pepper.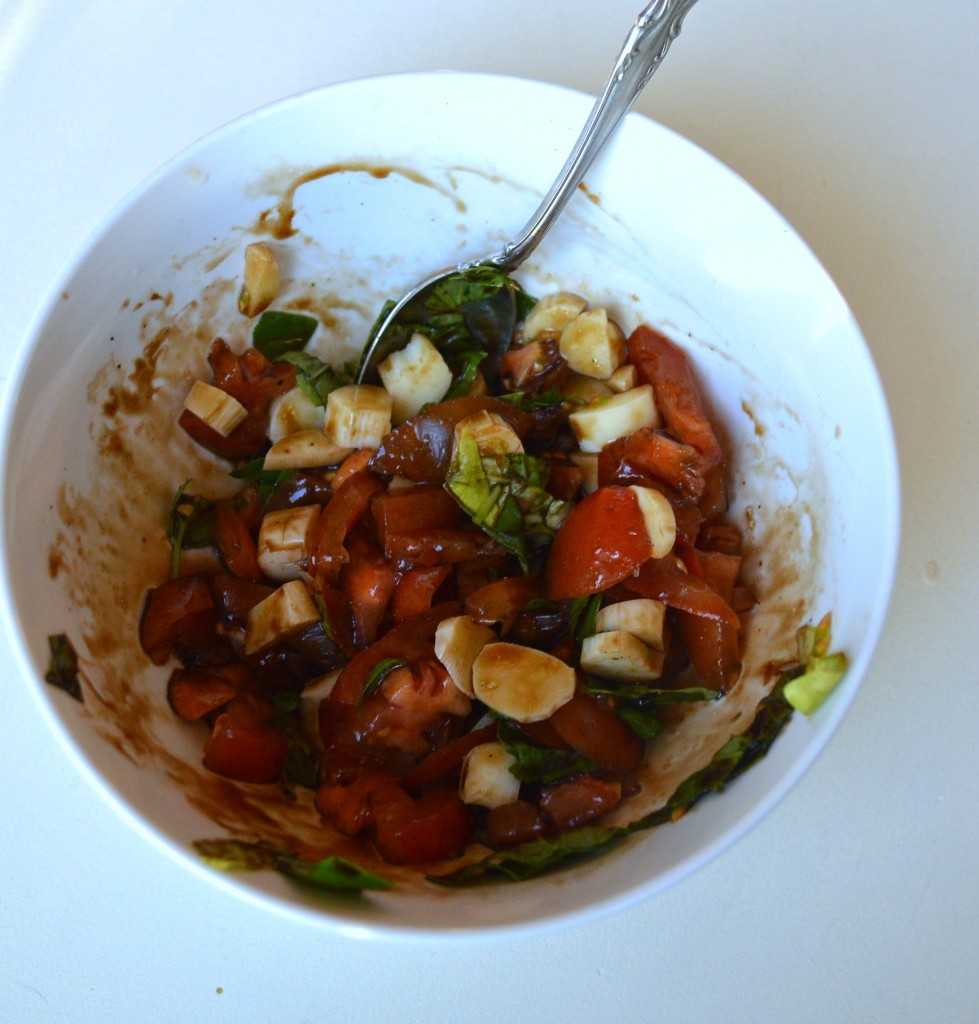 Drizzle a small amount of  olive oil on the grill to prevent mushrooms from sticking. Place the mushrooms on the grill until heated through, about 5 minutes per side.
Take the mushrooms off the grill and spoon the tomato salad on top of each mushrooms.  I like to drizzle a little extra balsamic glaze over the top of the mushroom.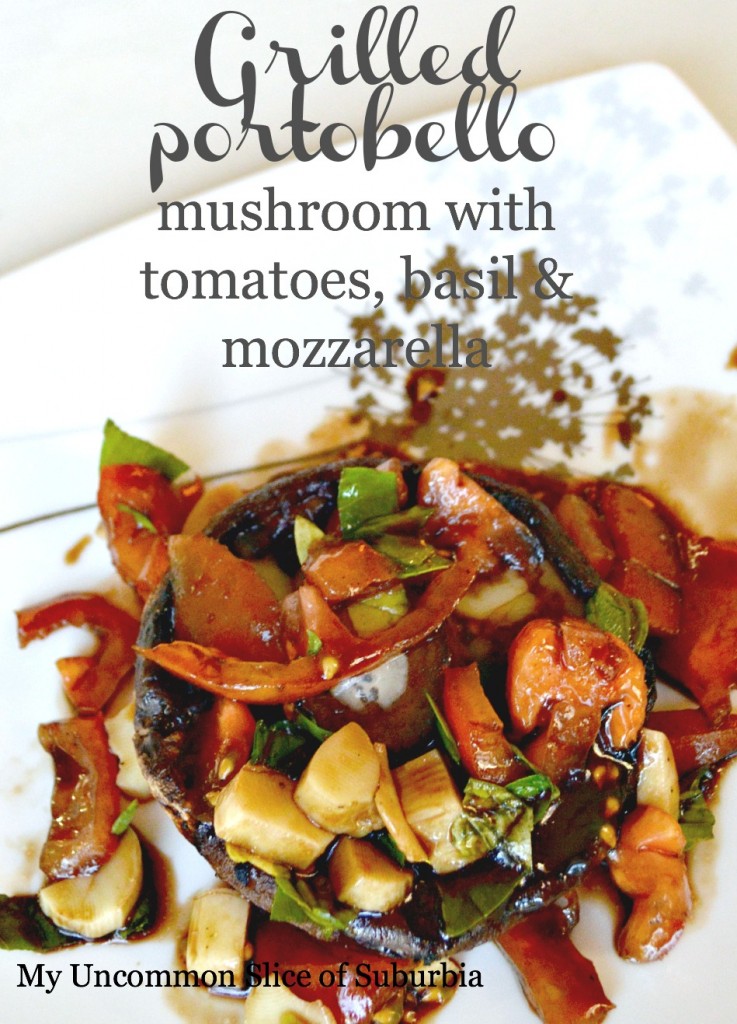 Seriously amazing, the kids were asking for more!
Thanks for stopping in today, promise to get back to more DIY once the kids are back in school.