I absolutely love one pot meals, the flavors are always delicious and the clean-up is easy! Today, I bring you my one pan chicken fajitas!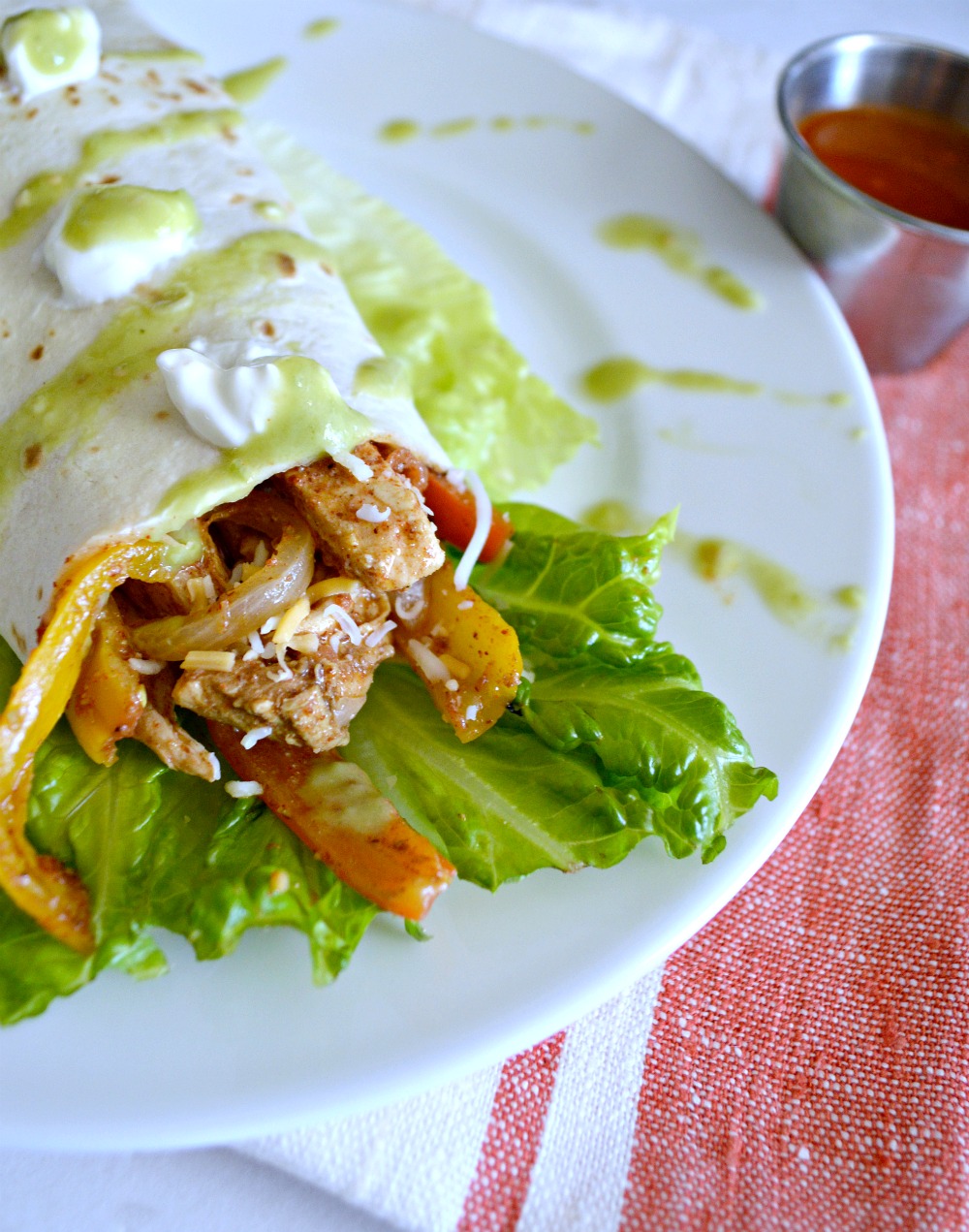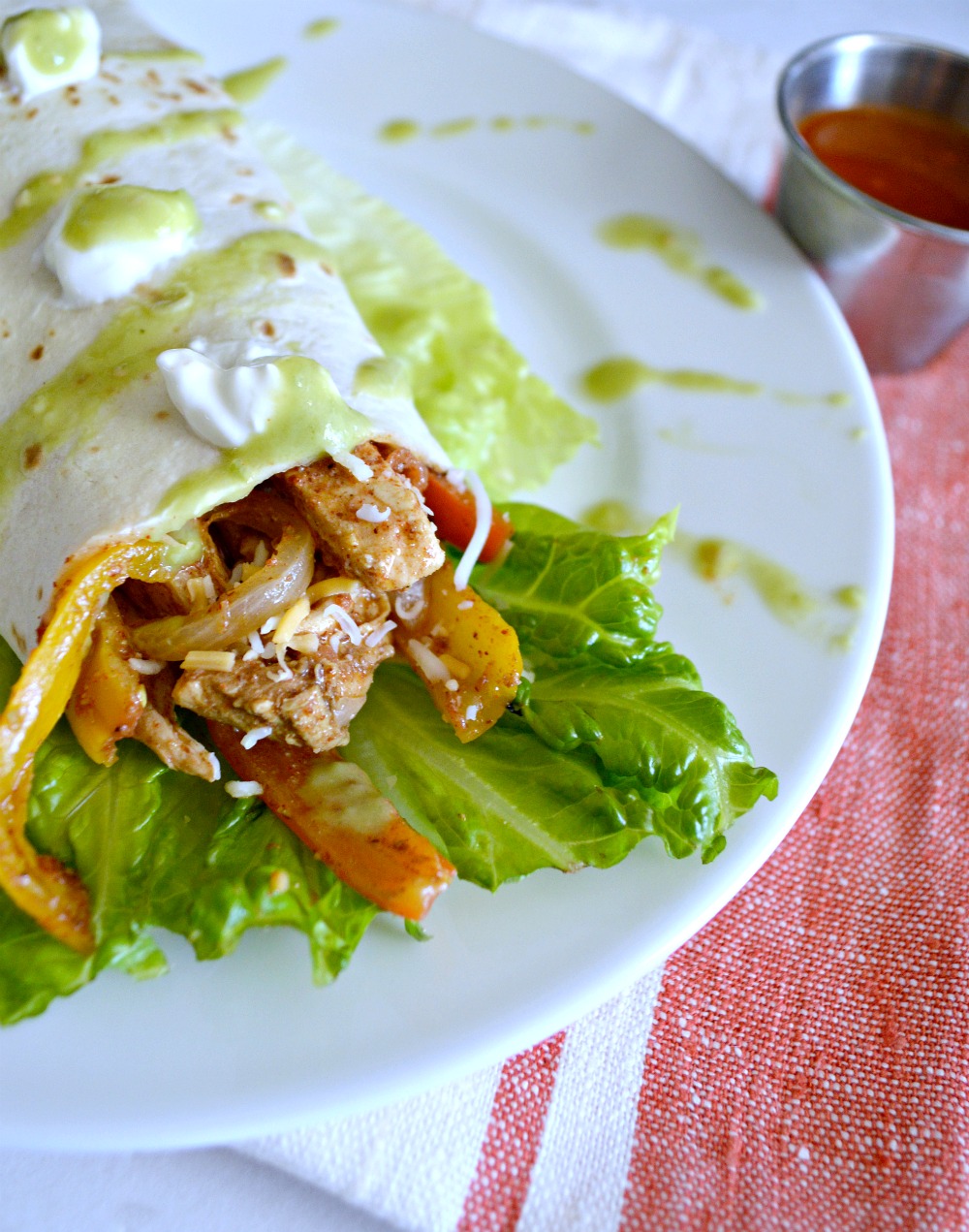 Ingredients
1 large onion sliced
1 medium red bell pepper sliced (or any mix of peppers)
1 lb boneless skinless chicken breasts cut into strips
2 tablespoons olive oil
1 1/2 teaspoon cumin
2 teaspoon chili powder
1/2 teaspoon garlic powder
Dash of salt and pepper
1 15 oz can of Rotel

Flour Tortillas
 Sides: (get creative)
Sour Cream
Salsa
Chopped fresh cilantro
Cheese
Avocados or Avocado Salsa

Directions
 

Heat oven to 400°F. Spray 13×9-inch glass baking dish with cooking spray. Cut onion and bell pepper into even slices; place in baking dish.

 

Cut chicken breasts into thin strips; add to vegetables.  Add the cumin, chili powder, garlic powder, salt, and pepper and drizzle with oil. Next, add the can of Rotel and stir until combined and the pieces are coated.

Bake 25 to 35 minutes, stirring once halfway through baking until chicken is no longer pink in the center.

Spoon the chicken and veggies onto each tortilla. Top with all of your favorite sides and enjoy!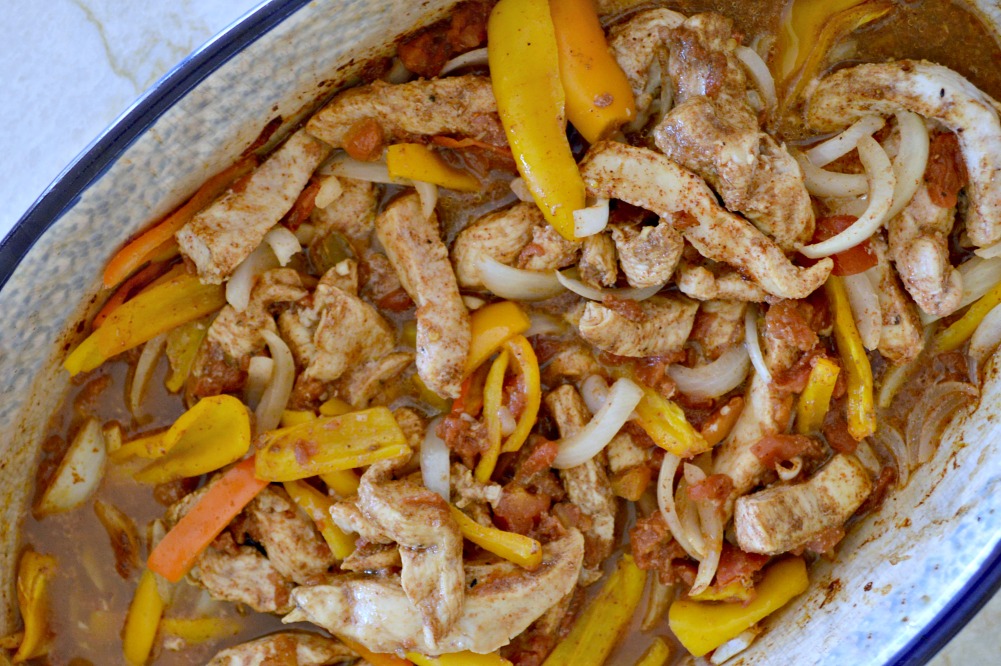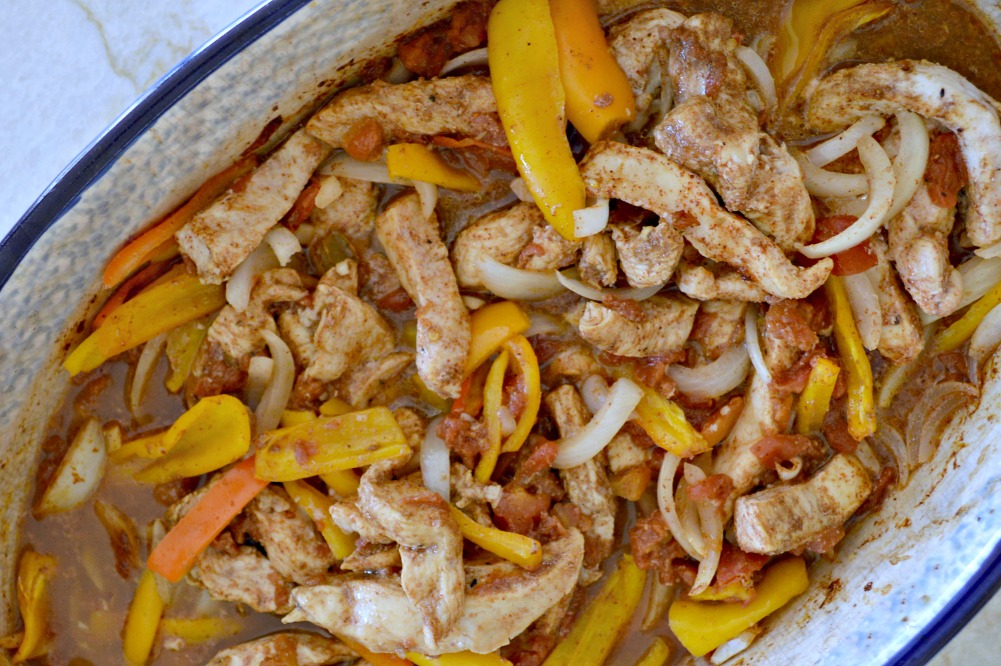 I have always made fajitas on the stovetop or grill but I promise, this oven shortcut will save you time, but won't skimp on flavor.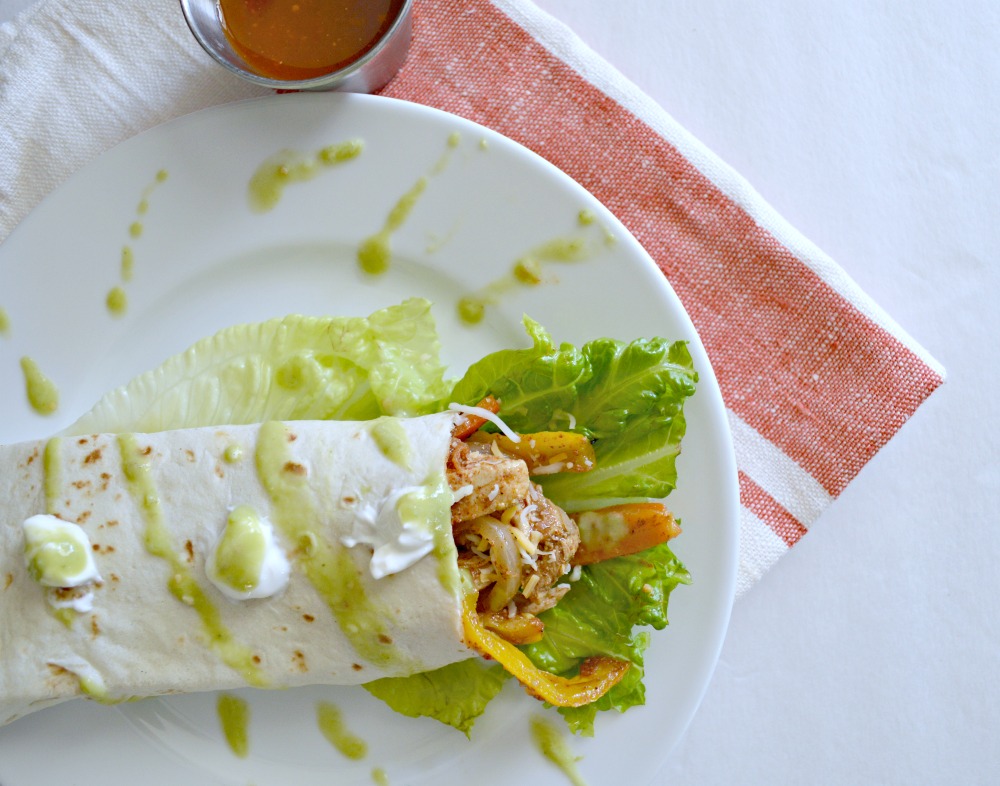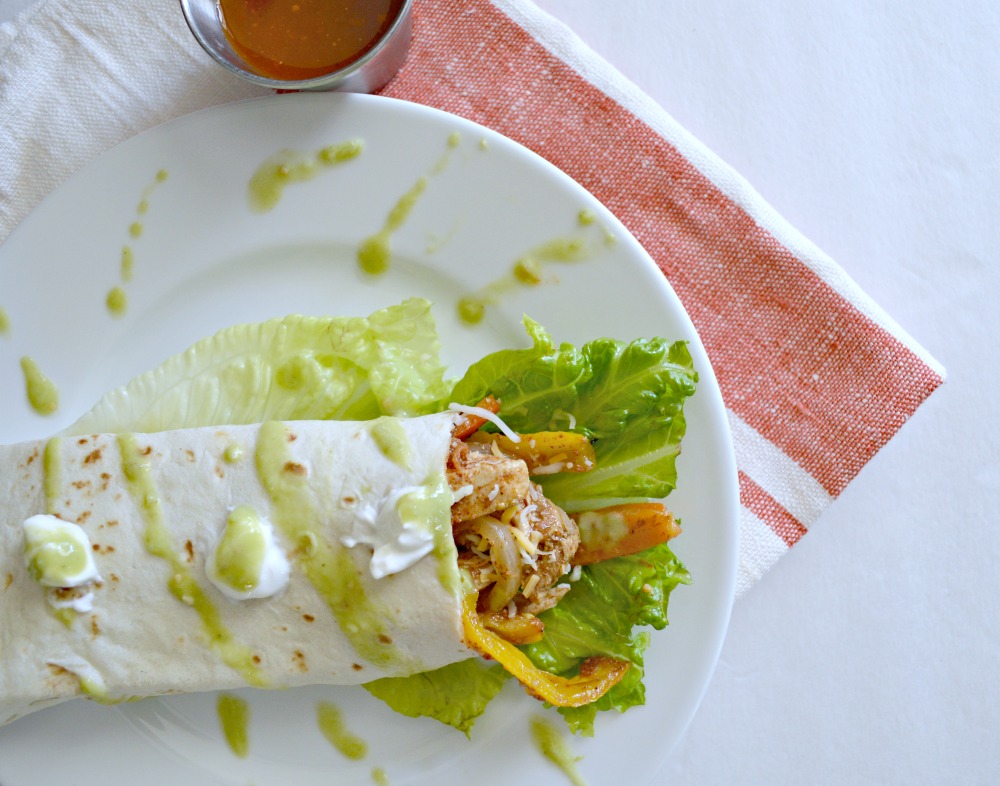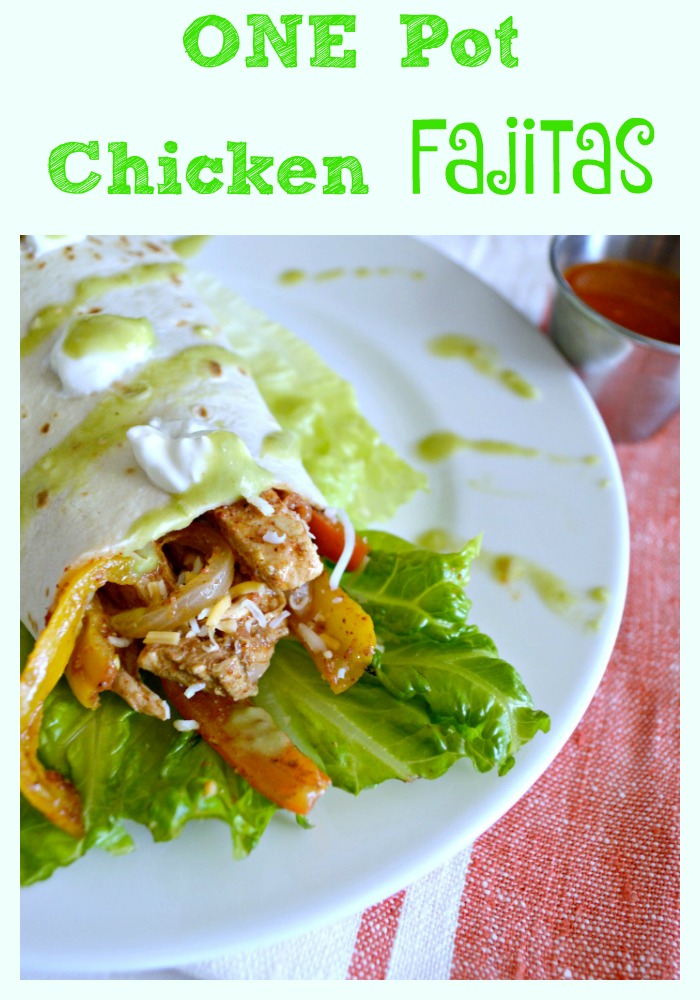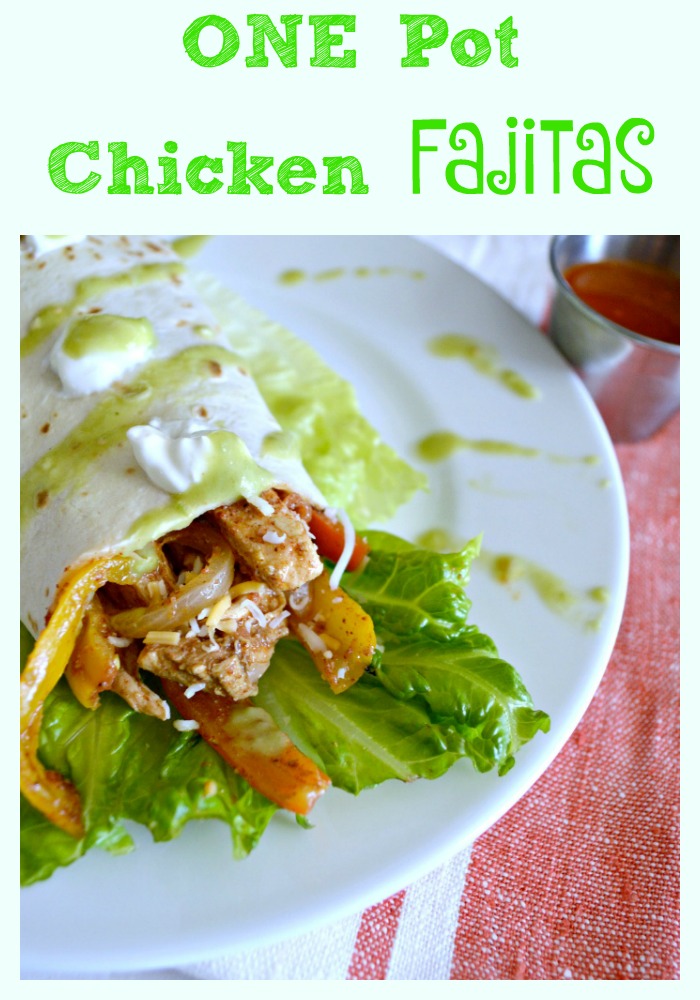 Thanks for stopping in today!