Lately I have been loving everything Ombre, the dark-to-light finish creates such a gorgeous yet subtle contrast!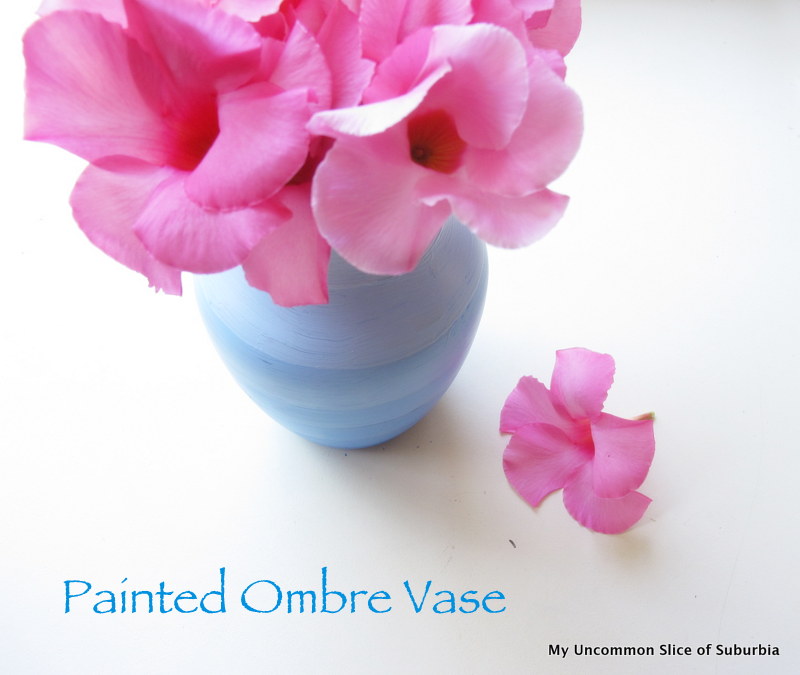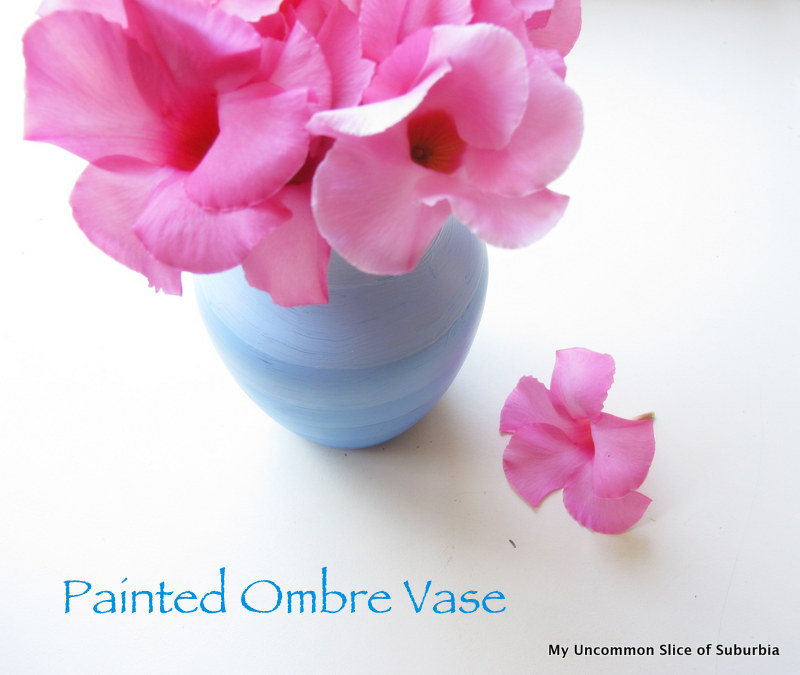 I grabbed some of my acrylic and Martha Stewart paints and began mixing until I came up with a color I loved.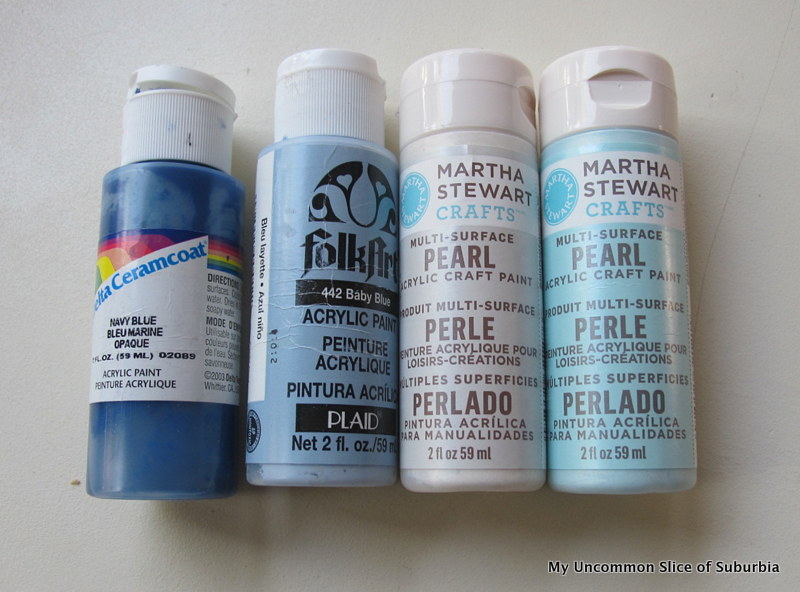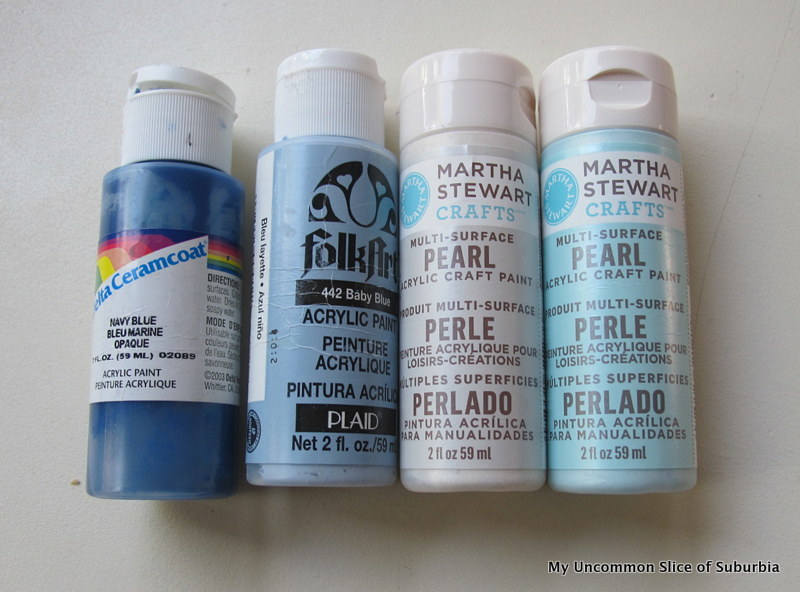 I gave the vase a good wipe down with rubbing alcohol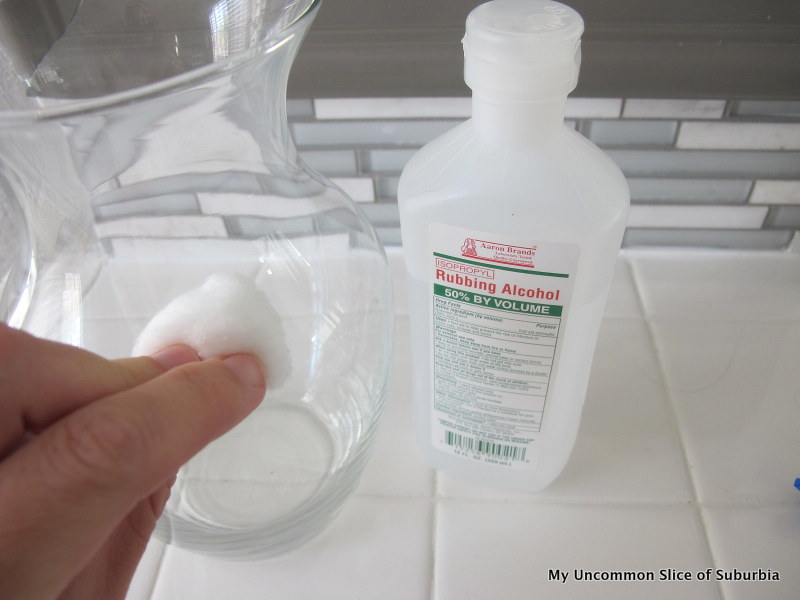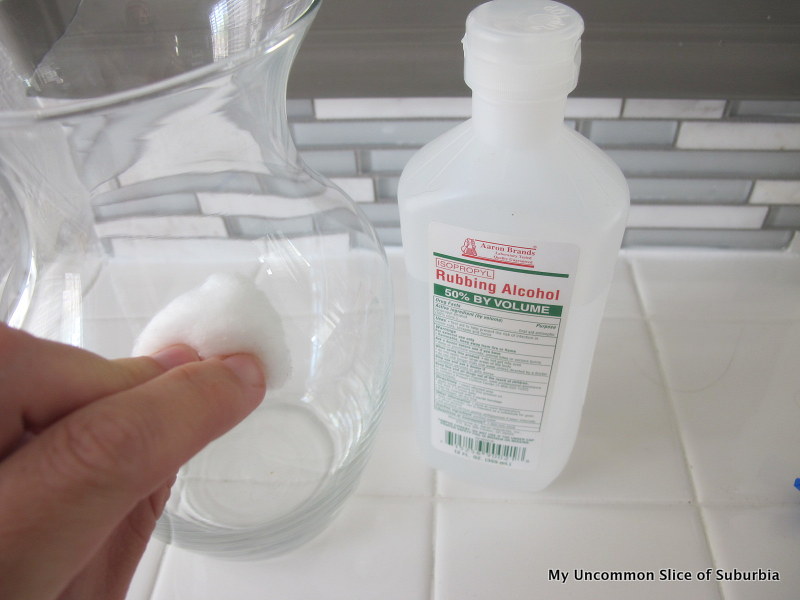 I painted a strip  around the vase then added a second coat a few minutes later.  I then added a couple more drops of white to the mix and Repeated my steps for my next strip.  I started with the darkest color on the bottem and the lightest on the top, just a personal choice.
Seal it with some modge podge and let dry overnight.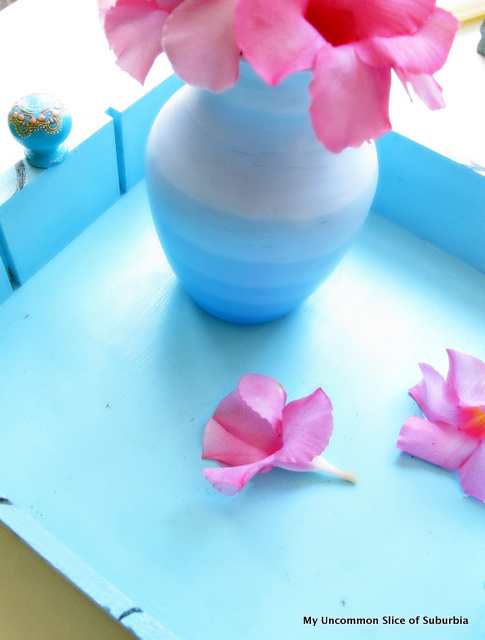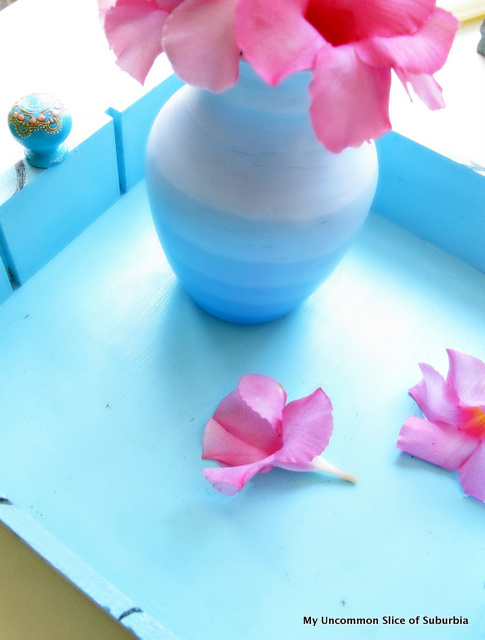 I picked some flowers from the yard, such a easy project!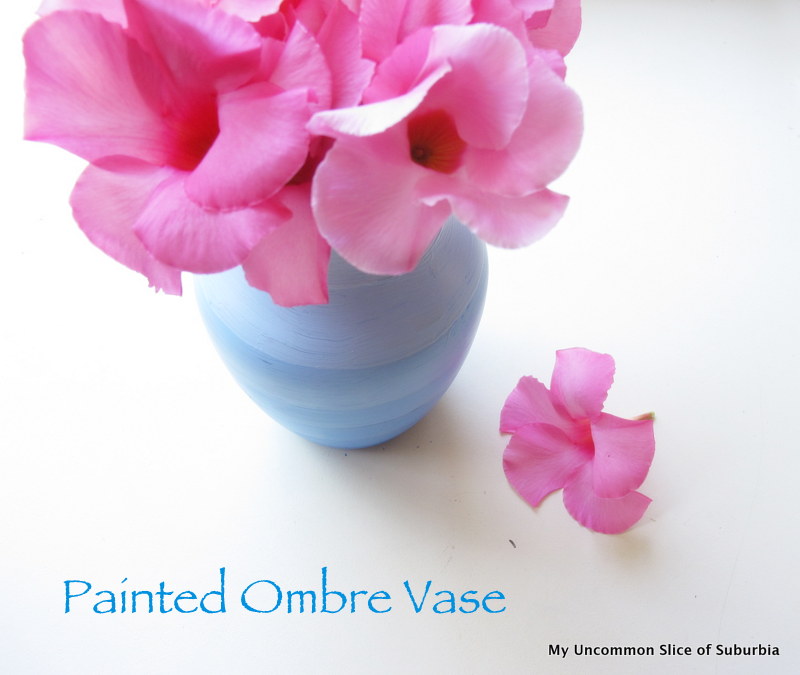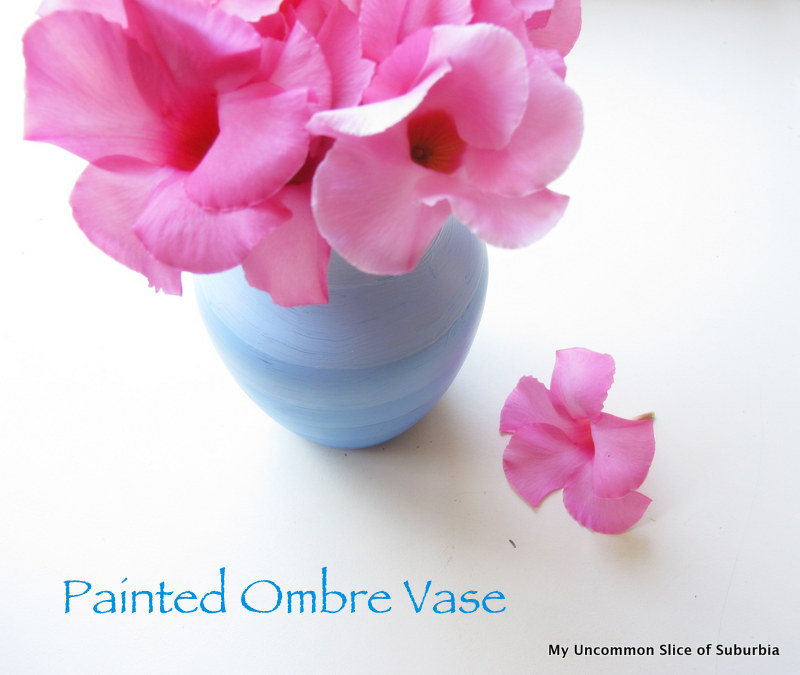 ~Have a fabulous weekend~