Creating a magnetic surface~FAIL
Since I haven't been getting much done around here lately I thought I would show you a big time Project FAIL! I had this vision, a magnetic pantry door to display anything I want, simply attach with a cute magnet. Easy right?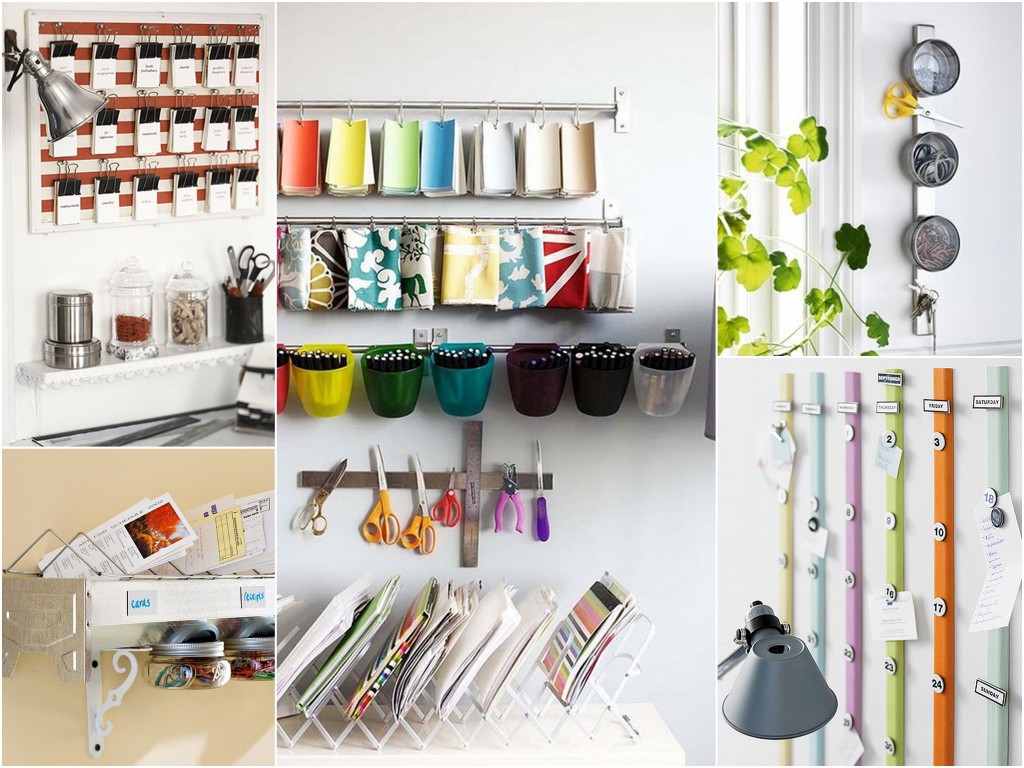 Martha Stewart
A long time ago I had painted the panels of the door with chalkboard paint so I could write all my lists, it worked great, but no, I had to go and change it.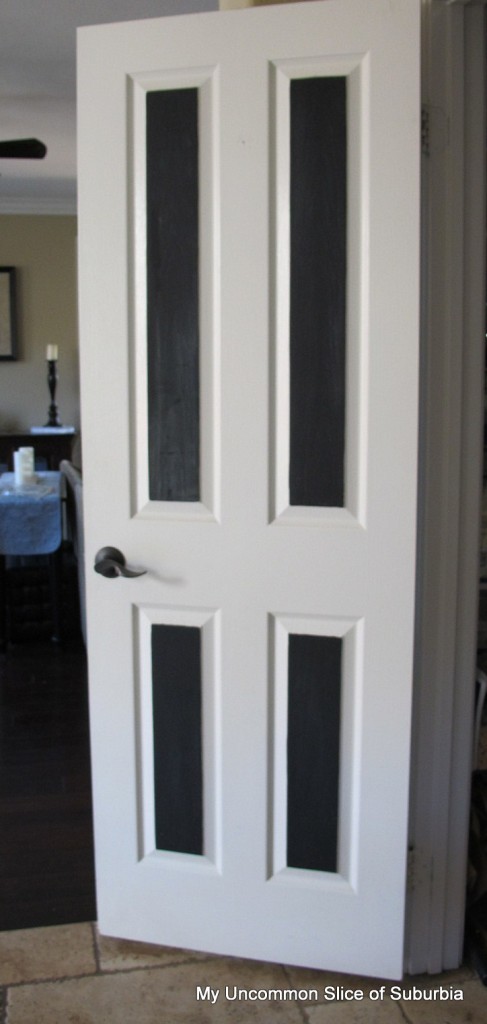 I went to my local Home Depot and purchased my supplies and started with my first coat using a foam roller and a paint brush. (I'm not showing the brand but I'm sure you can figure it out)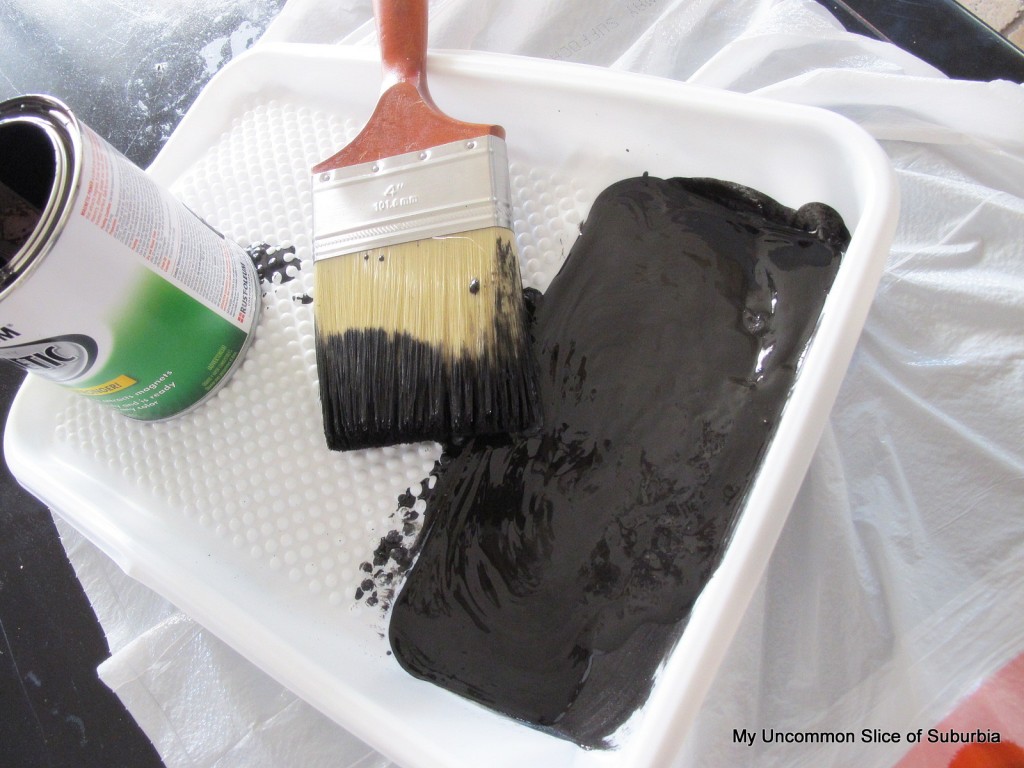 A minimum of two coats is usually required, but coat after coat my magnets were not sticking.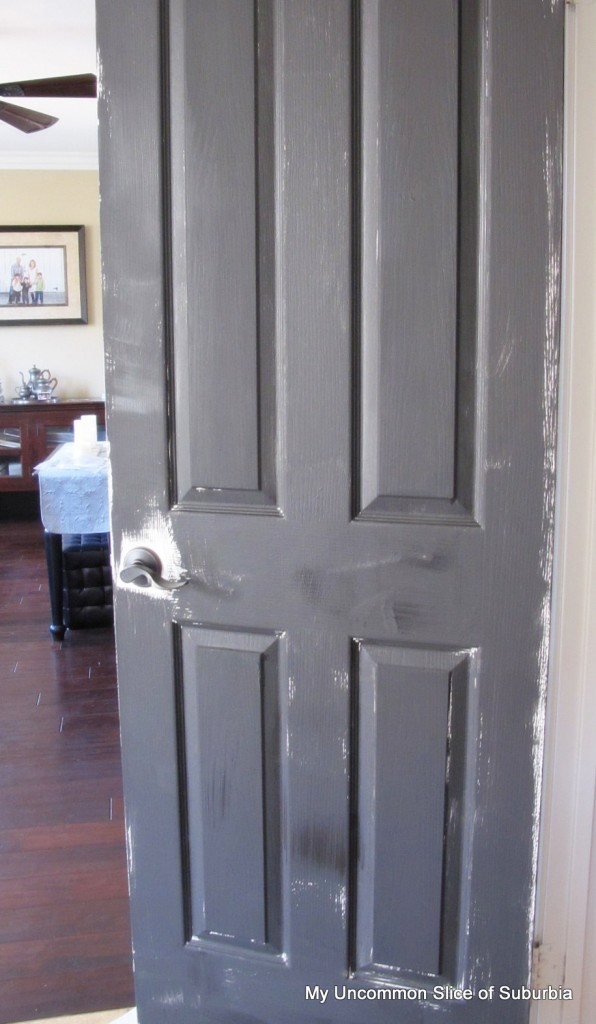 After 5 coats and a empty can I threw in the towel and painted over the black with amazing grey. The door was not magnetic enough to hold most magnets, just the tiny ones, much less a magnet holding a piece of paper!  They'd just slide down the door and fall onto the ground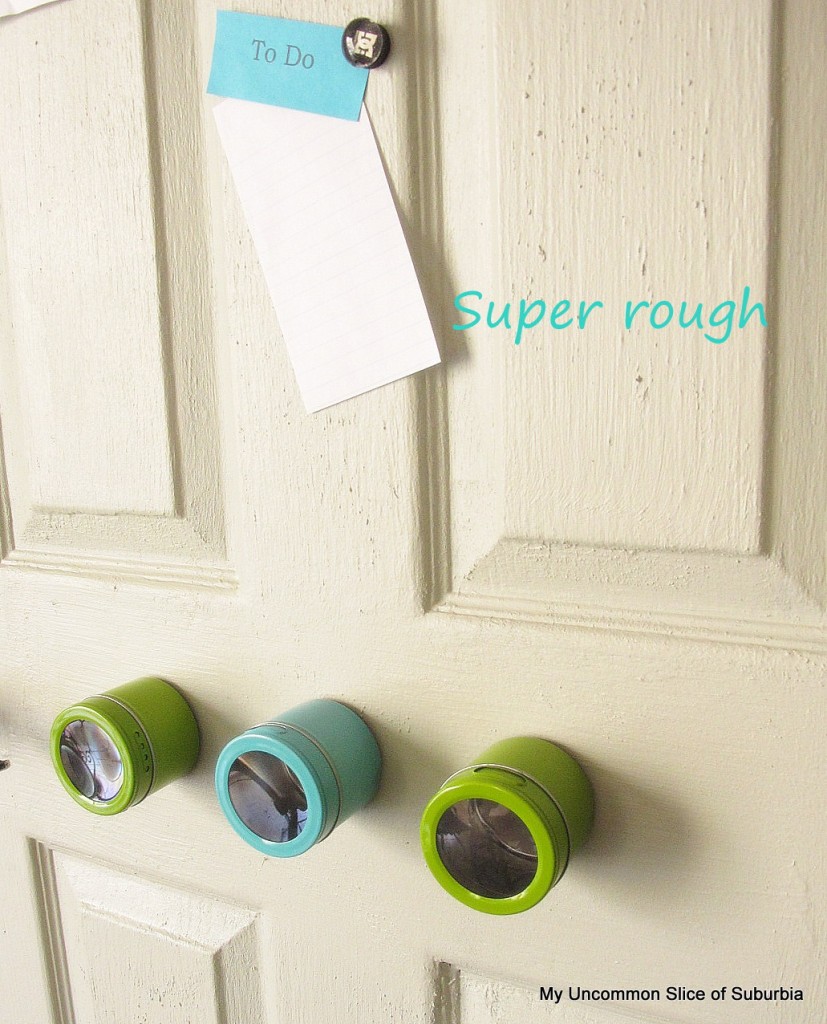 Oh and did I mention how rough the door is…ugggg  I did find one spot on the door that seemed to hold the containers but after a few minutes those too fell off.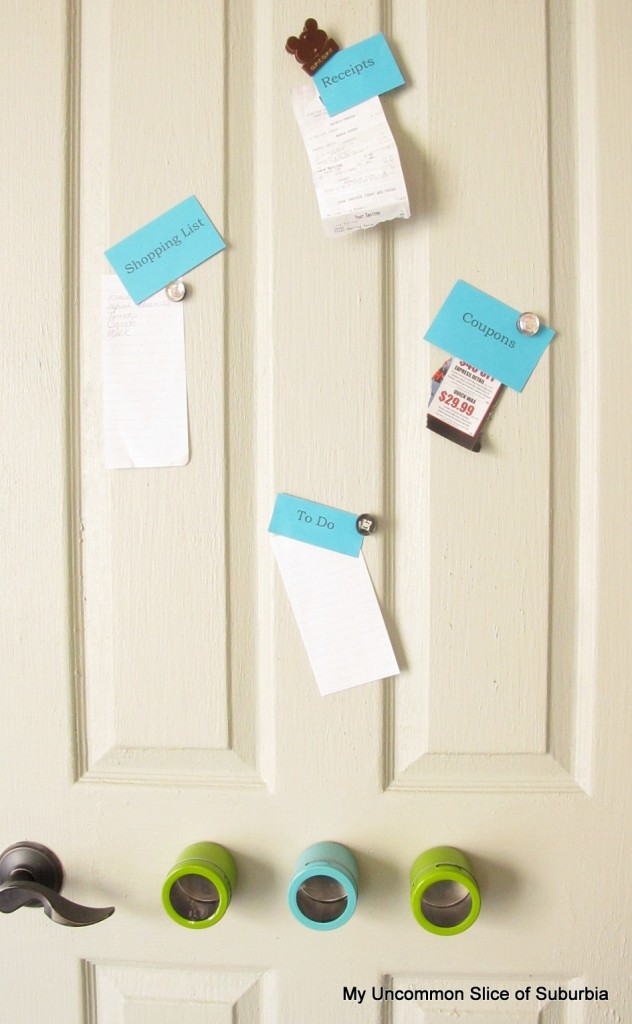 If you want a magnetic space that actually works purchase a large sheet of galvanized steel, promise that stuff will work!
Who knows, it could have been user error, have you ever had luck with the magnetic paint? Hopefully my next project will be a little more successful!