DIY painted and embellished glass ornament
Hi Friends, I know it is only the first week of November but I couldn't resist posting my first Christmas craft. I know that for some, it might be a little too early but since the dollar store had these awesome tree's and fake snow I thought I should give you a heads up, before they sell out, think of it as a favor. (wink wink)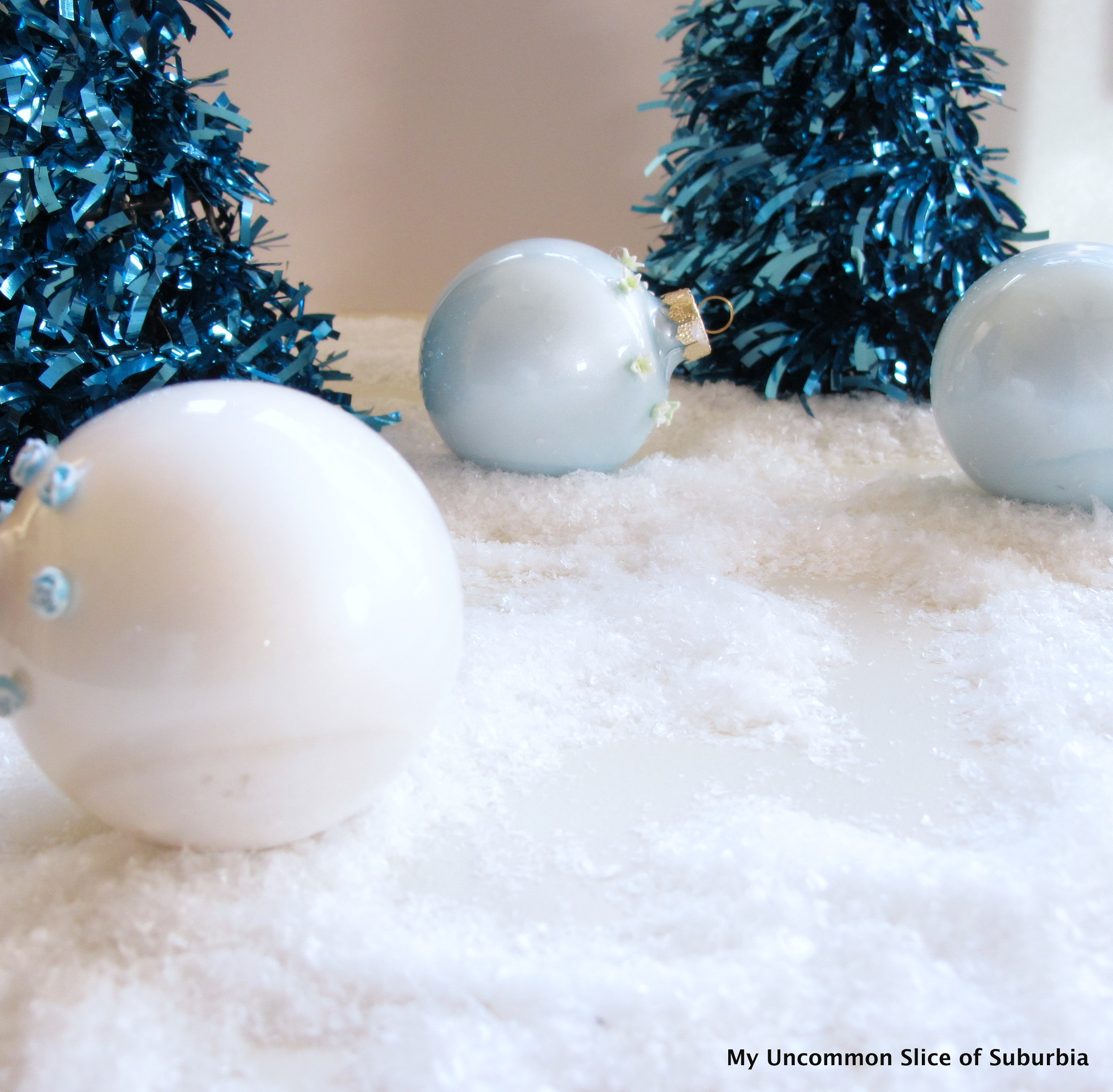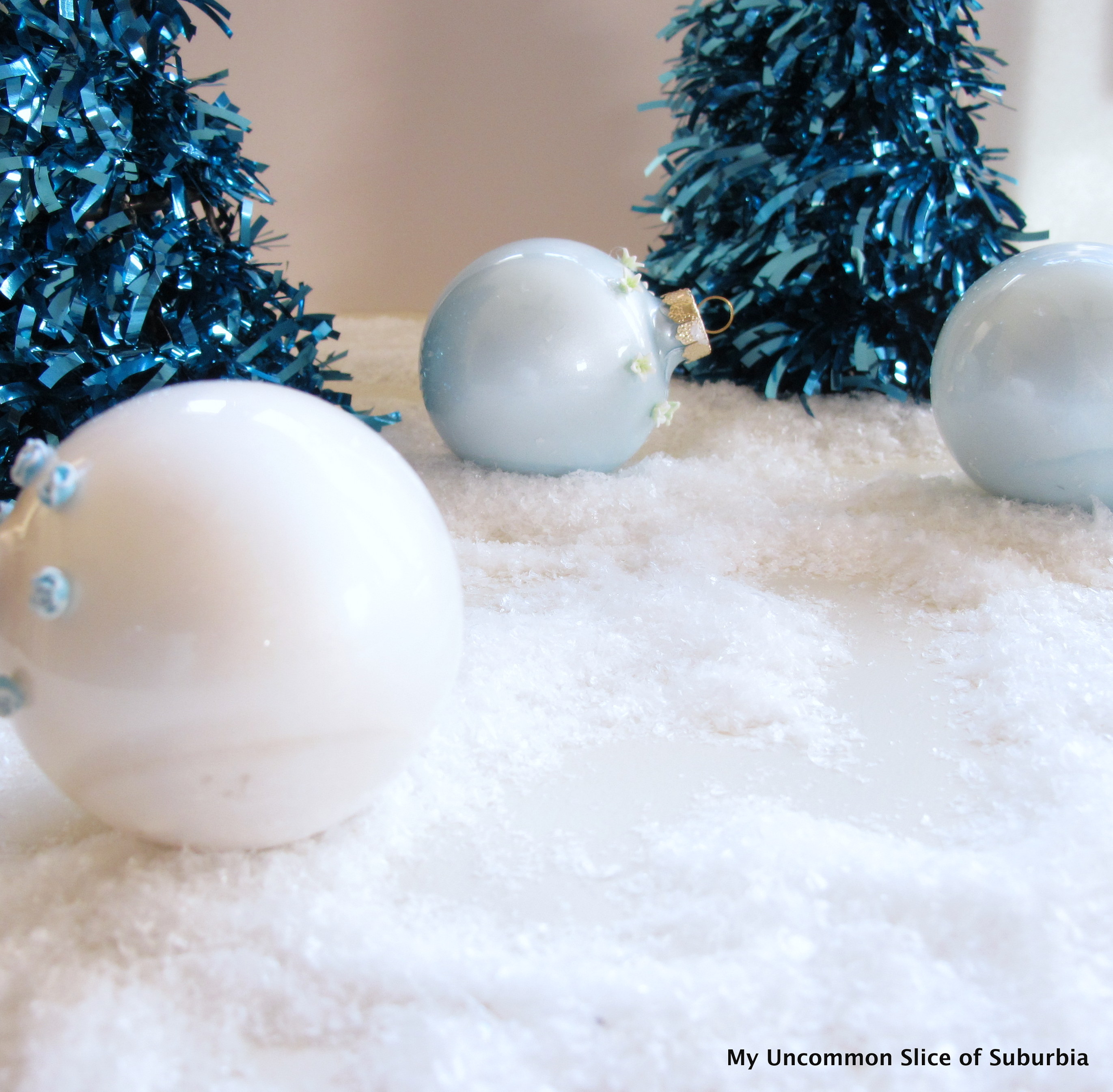 I found some clear glass ornaments at a Grocery Store out of all places for $2 for a four pack, what a bargain.  I swirled craft paint on the inside of the glass ornaments to color them from the inside.  Twist until the paint completely covers the inside. You might have to add a little bit more to cover the whole ornament. I poured the excess out back into the paint tube.
Use an enamel based paint or multi surface paint like the line from Martha Stewart for best results.  For my pink ornament I used acrylic paint and it didn't cover as well.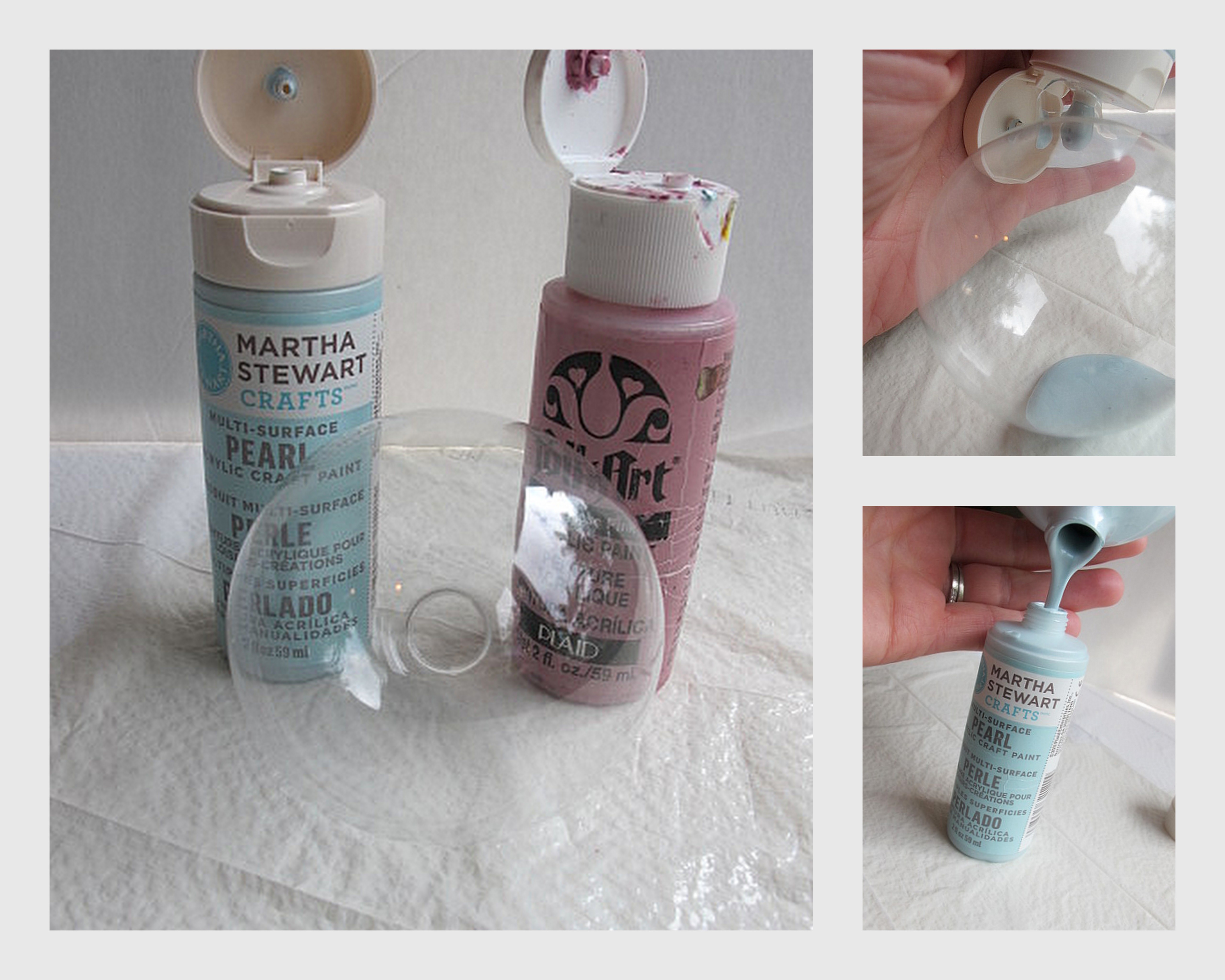 The following day I decided to embelish them with a variety of beads and bling from Whole Port.  I simply used hot glue and placed them on the glass bulb.
Have you started on any decorating for Christmas?