S'mores Cheesecake Recipe
I've got an easy no bake S'mores Cheesecake recipe for you today, filled with gooey marshmallows, delicious chocolate and crunchy graham crackers all in a creamy cheesecake filling! YUMMY!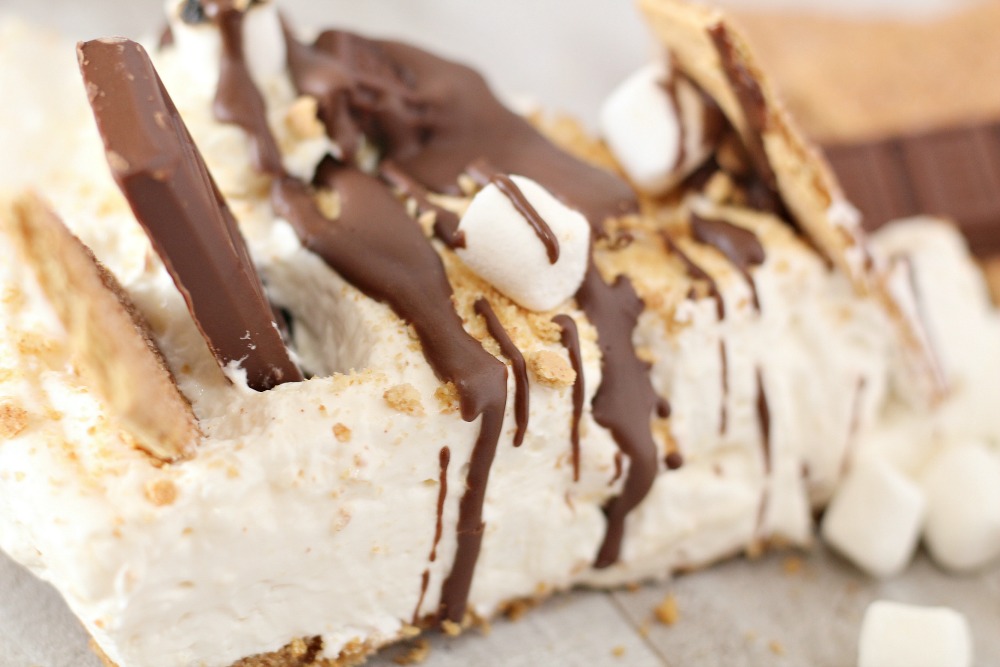 Ingredients:
1 jar of Smucker's Marshmallow Ice Cream Topping

3 tablespoons of Melted Butter

2 and 1/2 packages of Graham Crackers

16 oz. of Cream Cheese

2/3 cup of Sugar

16 oz of Cool Whip

1 cup of Mini Marshmallows

Vanilla Icing 

1 bag of Mini Hershey Bars

Magic Shell Fudge (optional for topping)
Step by Step:
Start by placing your cream cheese, sugar, and marshmallow ice cream topping into a large mixing bowl and mix with a hand mixer until smooth, and set aside.
Next place 2 packages of graham crackers into your food processor and blend until fine.
Add in melted butter gradually, blending after each tablespoon, until it forms a wet sand consistency.
Pour crumb mixture into the bottom of a cheesecake pan, and press down evenly to form crust.
Add your whip cream to your cheesecake batter and blend on high until smooth.
Pour your mini marshmallows into your cheesecake batter and fold until mixed well.
Pour batter over crust and smooth out evenly.
Place in refrigerator for 2 hour and let set.
Remove from fridge and decorate with icing, Hershey bars, and left over graham crackers, as desired.

Place in the freezer for one hour. 

Drizzle with magic shell fudge if desired. 

Serve and enjoy!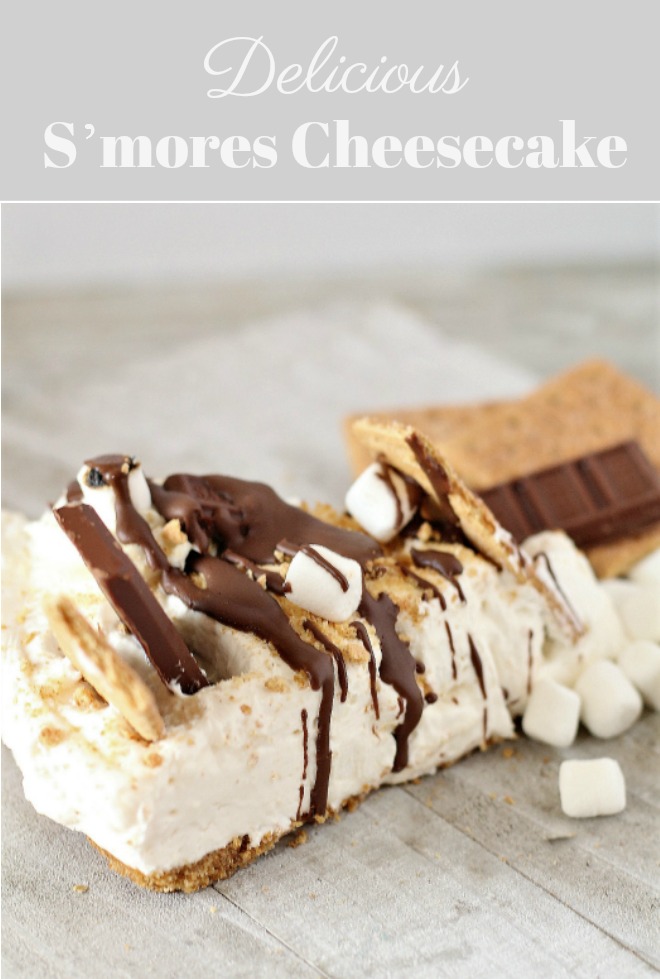 A bite of this cheesecake is pure heaven,  smooth and creamy and completely irresistible.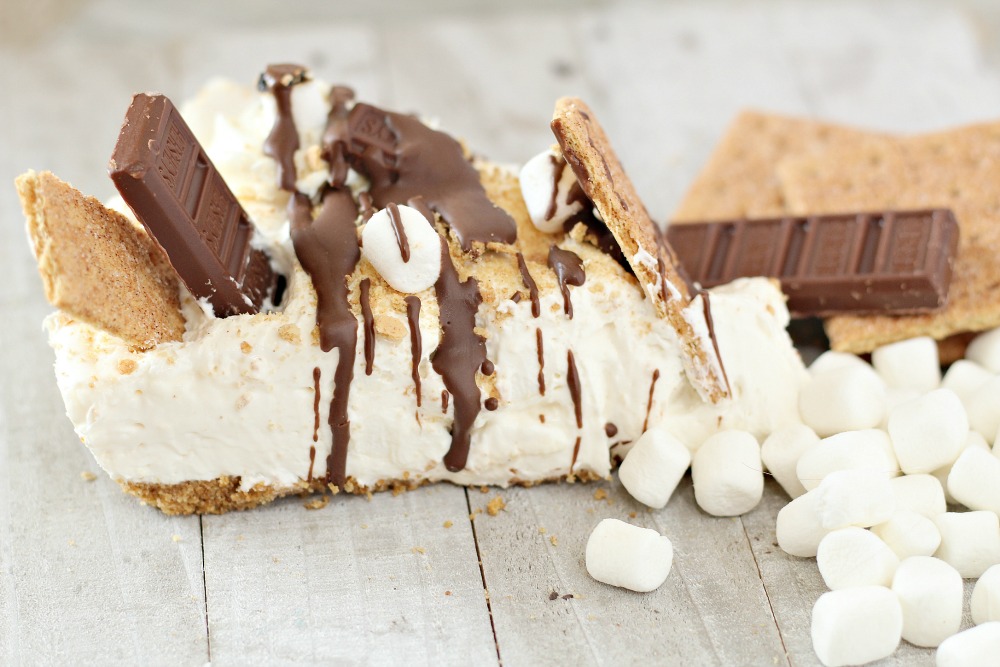 Grab a fork and join me,  no campfire required!