I have a little confession,  I'm addicted to coffee which does horrible things to your teeth. I have always done my best at keeping my pearly whites, white, but let's admit,  the best toothpaste and over the counter whiteners are not going to get those teeth the whitest they can be.
16 years ago when I was married I bought those pricey trays at the dentist office and they definitely worked BUT I somehow tossed it out, ouch.  There was no way I was going to be fitted again for another set of expensive trays.
So when Smile Brilliant approached me and asked if I wanted to try out their custom-fitted teeth whitening trays and gels, it was a no-brainer!
Ready for my results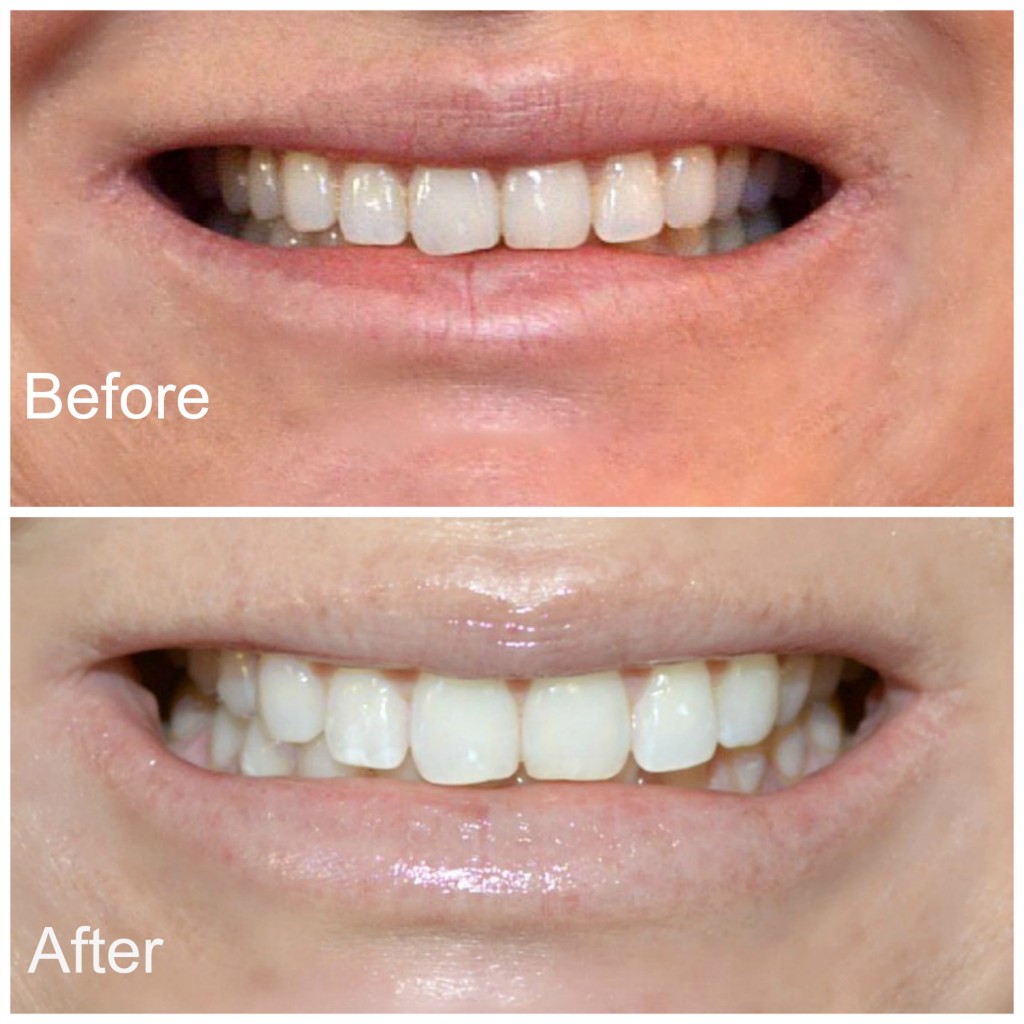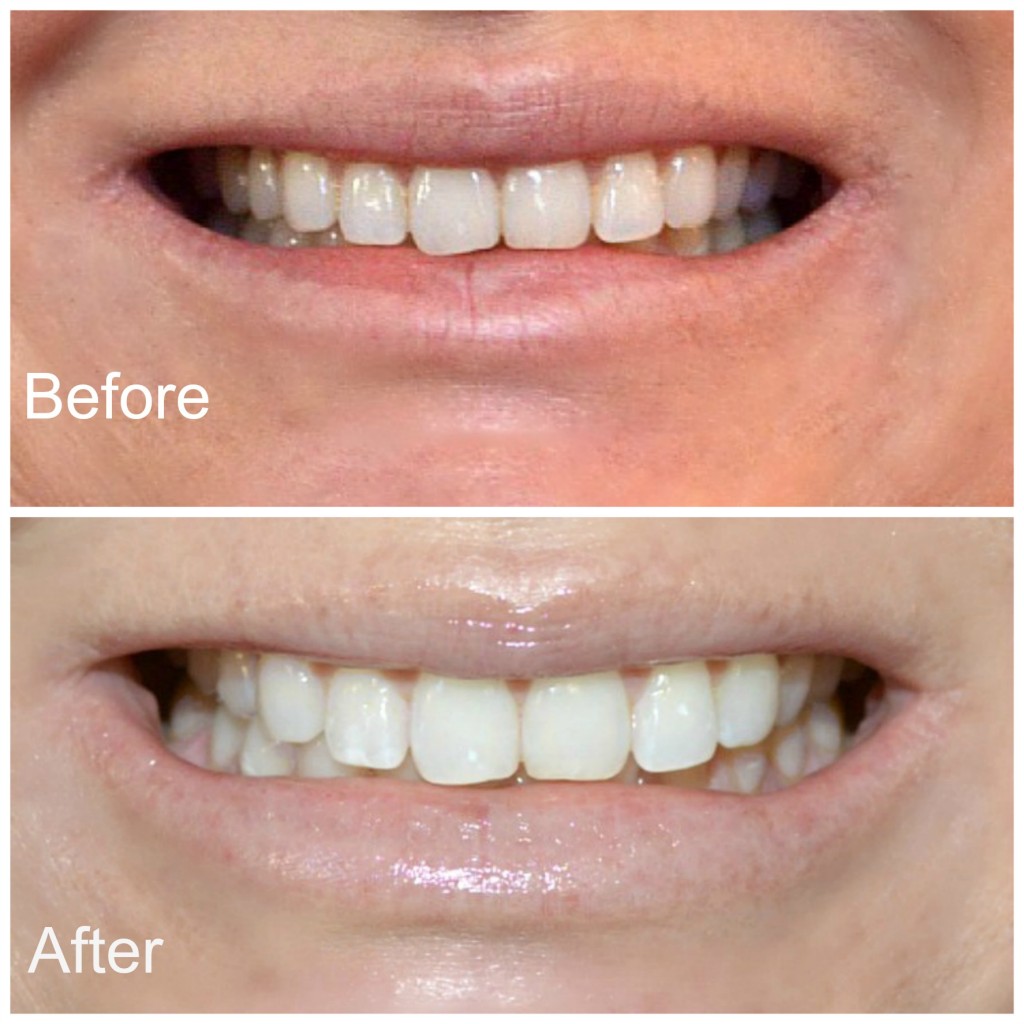 First off let's hope you never have to get that close to me again, ha ha!  But look at the difference!  My teeth aren't awful, my trouble seems to be in-between the teeth, that little bit of yellow drives me crazy!   I have only used the system 7 times but look, no more yellow, it is GONE, that makes me so happy!
The rest of my teeth have also lightened up since using this system! I know the more I use it, the more results will see!
I love that the have taken the middleman out which means cheaper prices for the consumer!  They were super easy to work with and incredibly nice!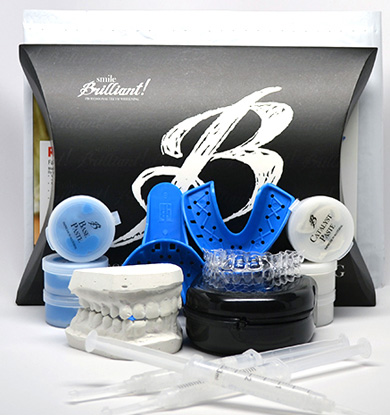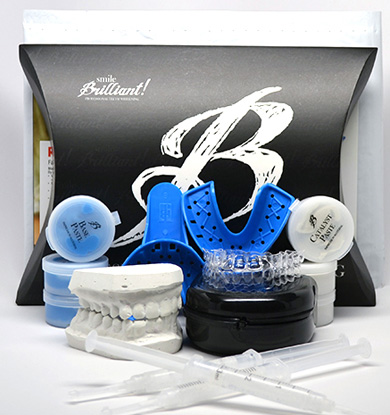 I received my kit quickly so I went to work mixing the putty and made a mold of my teeth.  Don't be intimidated, they include detailed directions and the process which was really simple. Even if you make a mistake they give you an extra pack of impression material should you need it. I then shipped my mold out for custom fit trays and 7 days later my trays came in the mail fitting just like a glove.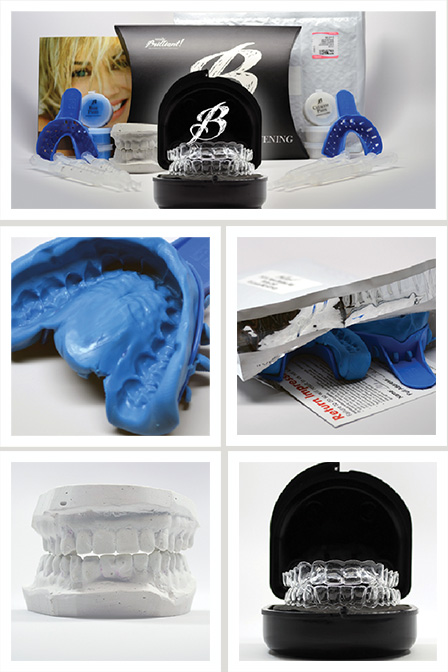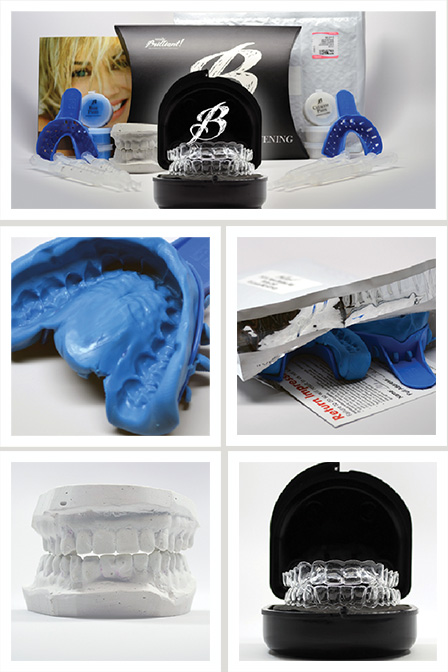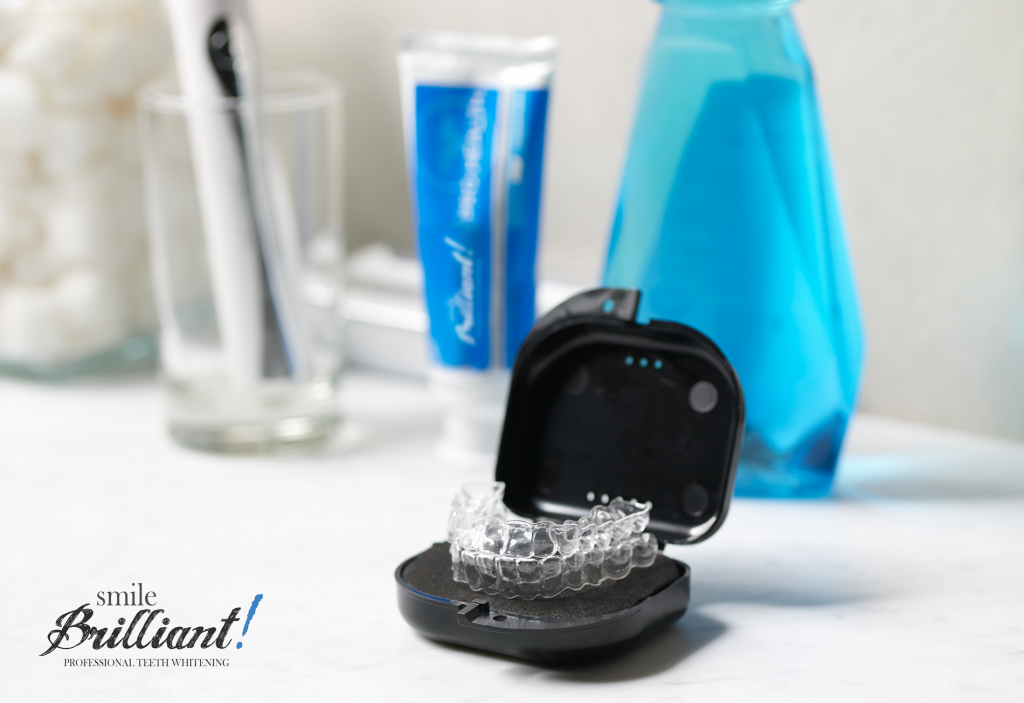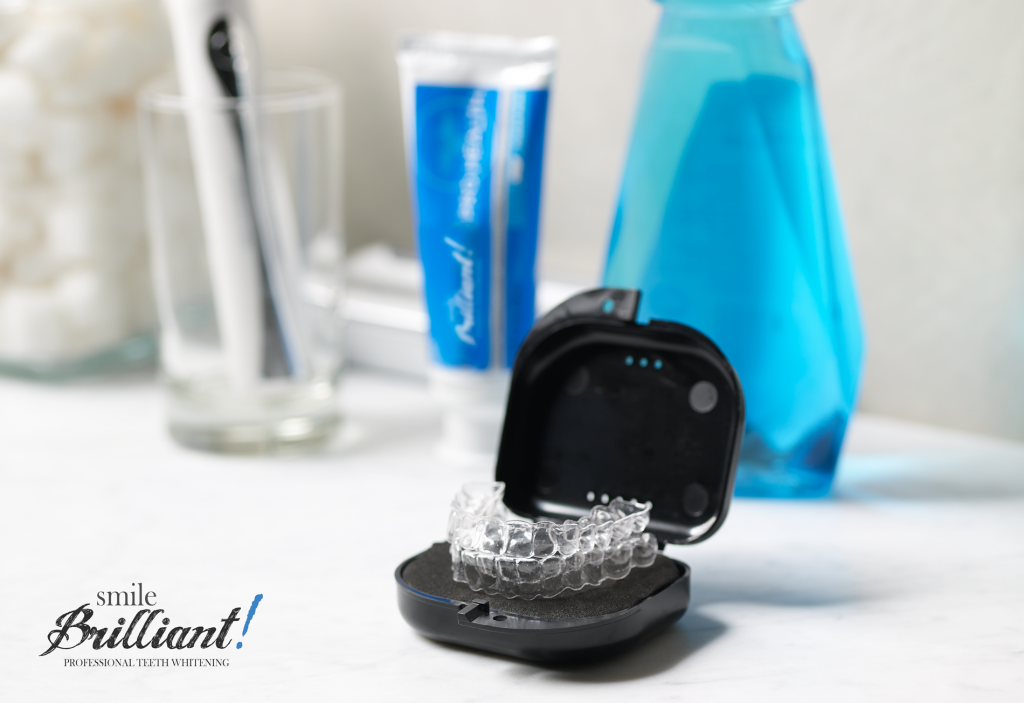 I can also order refills of the whitening gel when I need it. It's a great deal, bringing professional whitening back  for the average consumer!
Here are some more amazing results from Smile Brilliant Customers!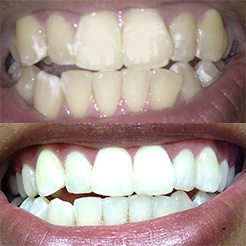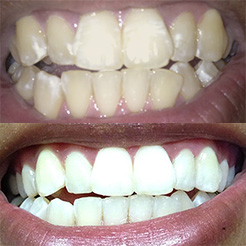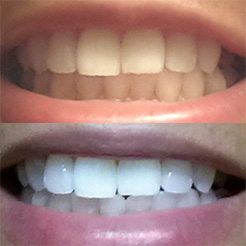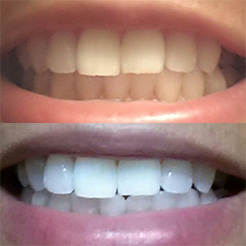 The best part, one lucky reader is going win this awesome kit worth $139.90
Teeth whitening trays
Carrying case 
Impression material to make your own dental impressions
1 set of custom dental molds
3 professional teeth whitening gel syringes
3 desensitizing gel syringes
Just click on this link RIGHT HERE and enter, easy peasy!
Giveaway ends February 27th, 2015
I received this product for the purpose of this review but the opinions are my own!