Dark Chocolate Peanut Butter Cups
These Dark Chocolate Peanut Butter Cups are quick to make and a healthier version than the original, oh and only 3 ingredients! If you love the combination of peanut butter and chocolate (my absolute favorite) these Peanut Butter Cups are for you!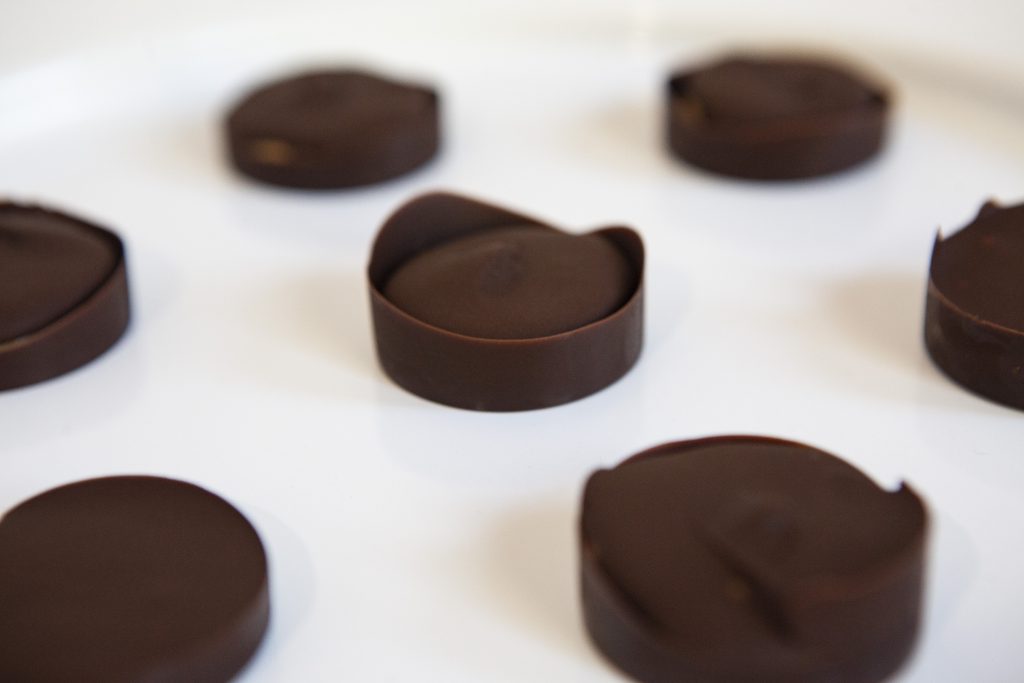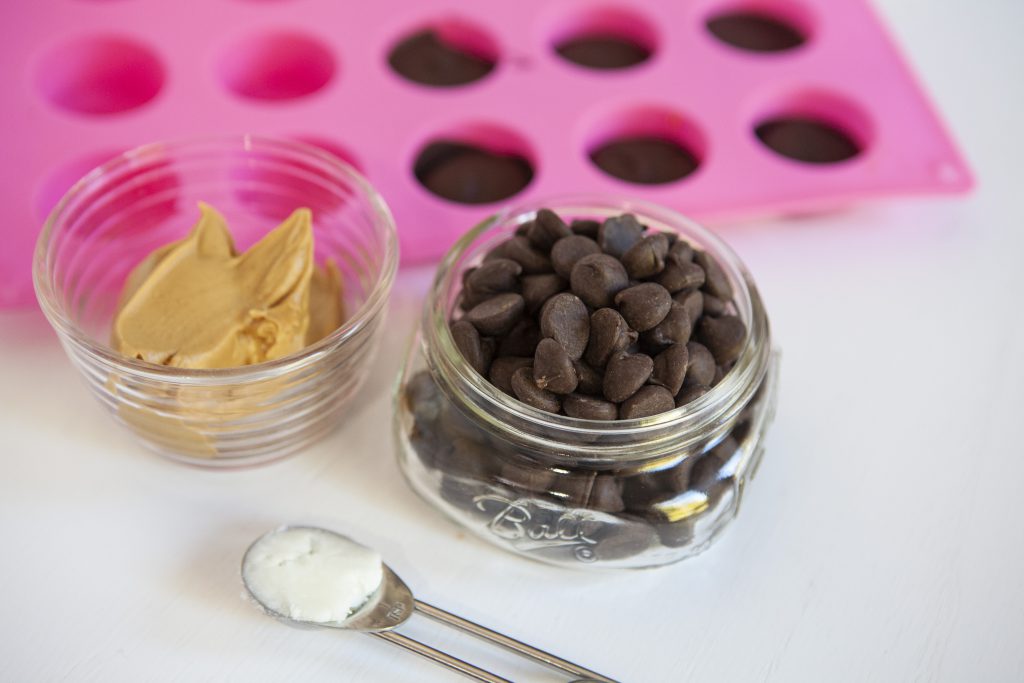 Amazon Affiliate Links listed below for your convenience.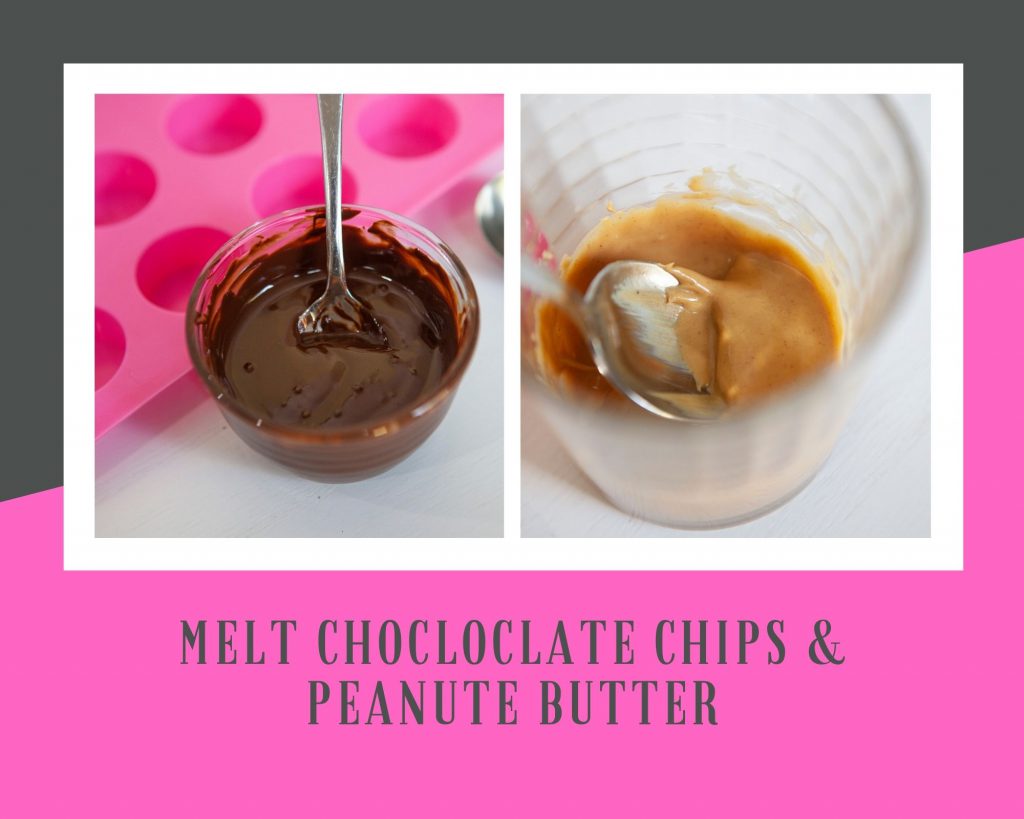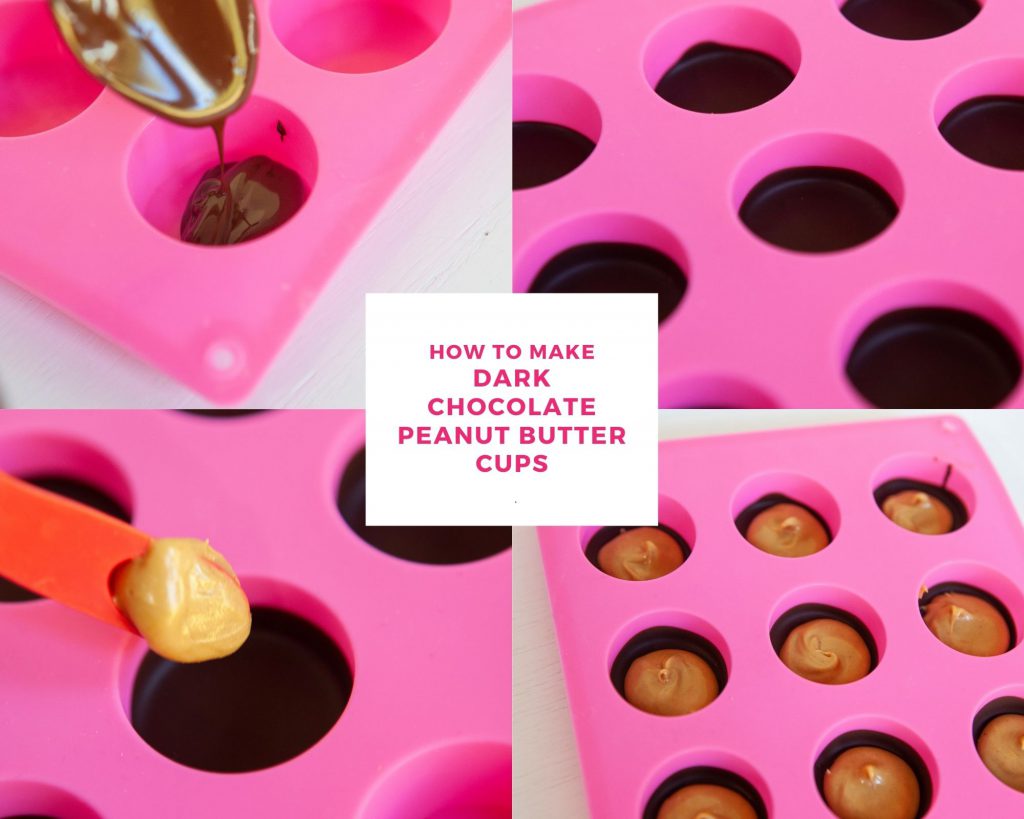 These peanut butter cups are not only lower in sugar, but they also taste amazing! But yes, they still have sugar so you will need to try not to eat them all in one seating.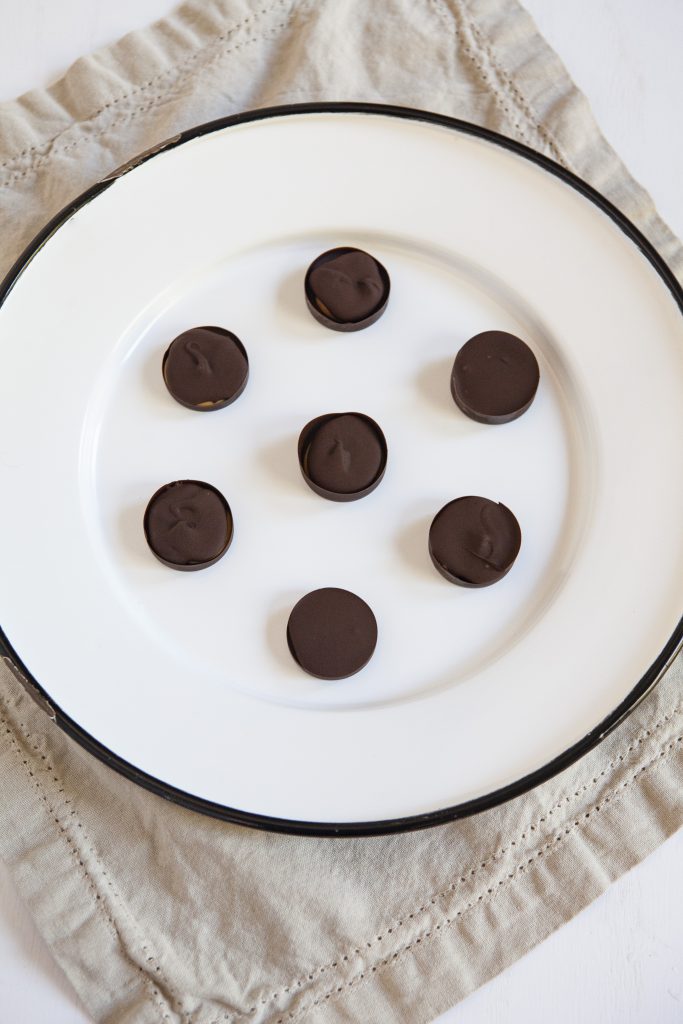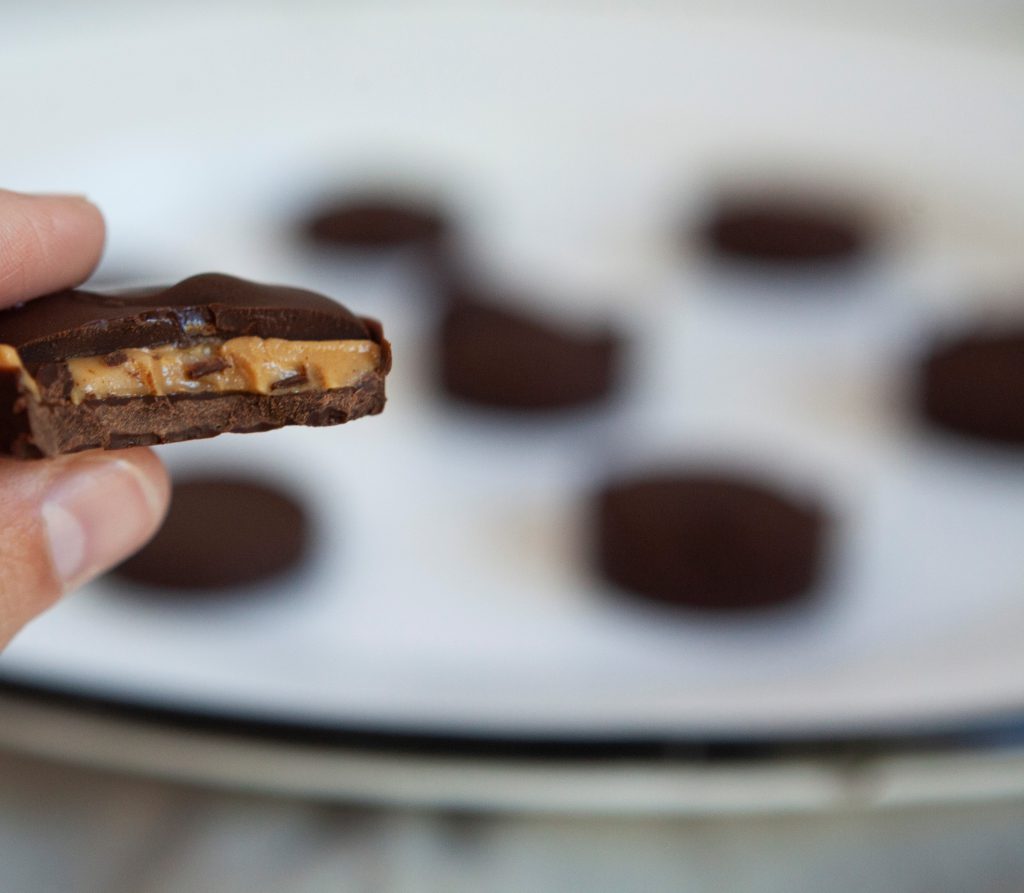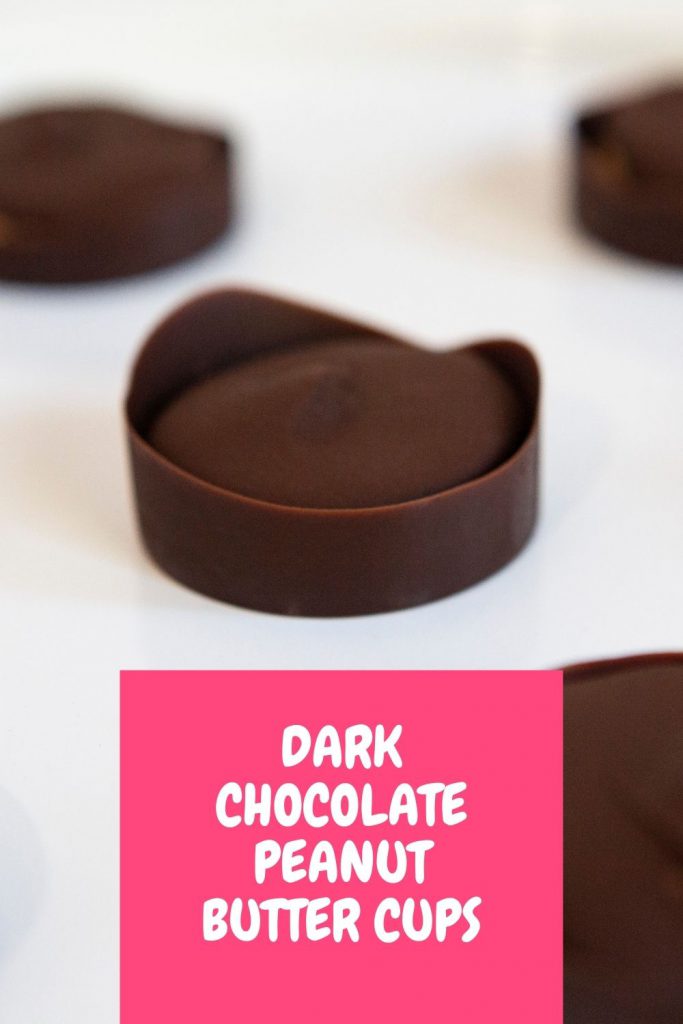 Here is the recipe, just requiring a few basic ingredients. If you have ever purchased the ones from the freezer section at Trader Joe's they taste just like them. As an option, you can also sprinkle sea salt lightly over the tops before freezing.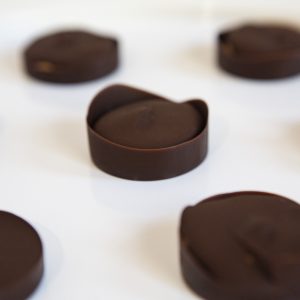 Dark Chocolate Peanut Butter Cups
Ingredients
1

Cup

Dark chocolate chips

1/2

Cup

Peanut butter

1

Tsp

Coconut oil
Instructions
In a medium bowl, combine dark chocolate chips and coconut oil. Heat in 30 second intervals in the microwave stirring well after each until chocolate is melted and smooth.

Pour one tsp of chocolate into the molds.

Heat peanut butter in the microwave for a few seconds. Just enough to make it smooth and easy to spoon out,

Measure ½ tsp of peanut butter into each mold on top of chocolate.

Place in the fridge or freezer for a few minutes until it sets.

Add another tsp of chocolate on top of the peanut butter, creating a peanut butter cup. Allow to sit at room temperature or place in the fridge or freezer until fully set.

I used this Silicone Mold
If you won't be serving them all immediately, transfer them to a container or sealed bag. Store at room temperature for up to 1 week, or in the refrigerator for up to 2 months.