Simple And Natural Fall Home Tour
Happy fall and welcome to our very simple and natural Fall home tour, I am so happy you are here! If you are here from Atta Girl Says, welcome.  A huge thank you to Kristi from Chatfield Court for coordinating this years Welcome Fall Home Tour, make sure to check out the full line up at the end of the post, you will find all sorts of wonderful inspiration!
My husband and I headed out of town over the weekend for a much needed getaway, I had all my pictures up for today I just had to write my post and click publish and then it hit me!  How do I sit and write about decorating with all that is happening around us, it all seemed pointless, this one hit way too close to home.  Friends and family in Vegas, many at the concert running for their lives, they made it out, friends of friends did not,  such a tragic senseless act.   I pray for the injured, the distraught, the families grieving loved ones, my heart, my love, my prayers are with all of you! Let's choose to love instead of hate and help spread light and love far and wide.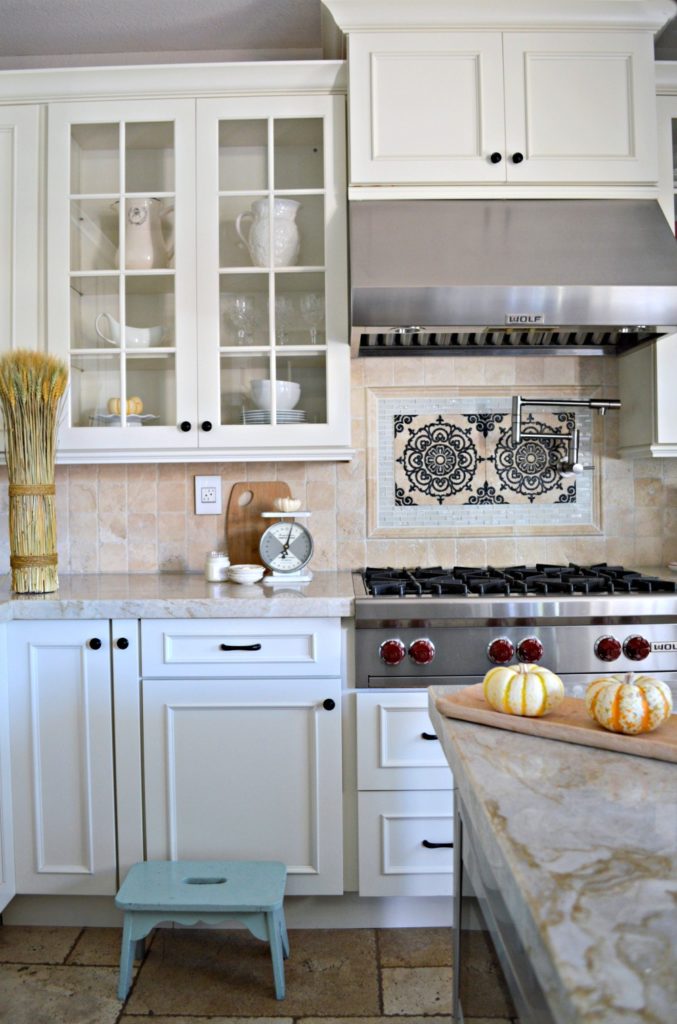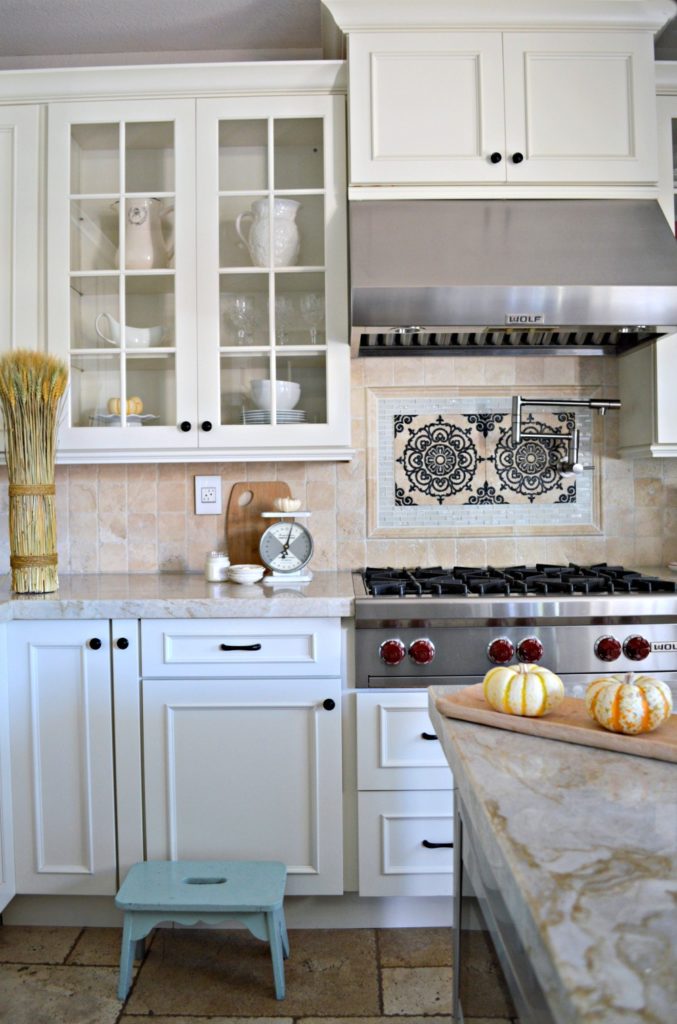 If you have been with me for all of these years you will see I have slowly been cutting back on the decor, everything is pretty simple as I crave less "stuff" and strive for more simplicity.  I opened up the hot musty attic,  opened up the boxes that had not been opened in over a year took a deep breath and closed them back up.  I brought down 1 box, the box with the faux pumpkins and wheat.  ~THAT WAS IT~ I decided to walk outdoors and use what nature has to give us and purchase real pumpkins and mums that will last for months.  In our kitchen, I scattered a few pumpkins  mixed in with some red pears and wheat, and it instantly felt like fall.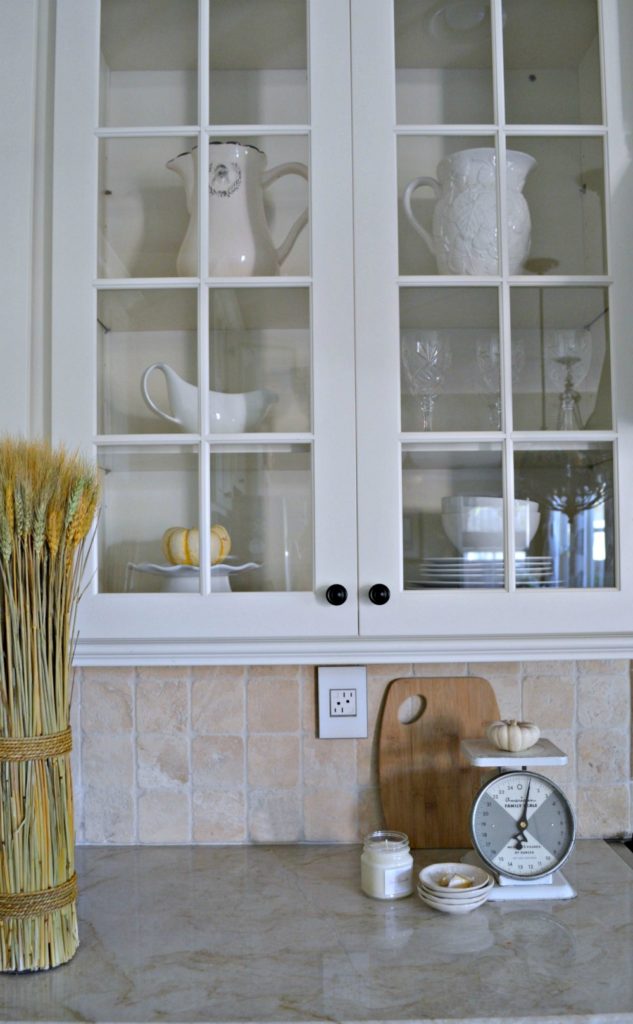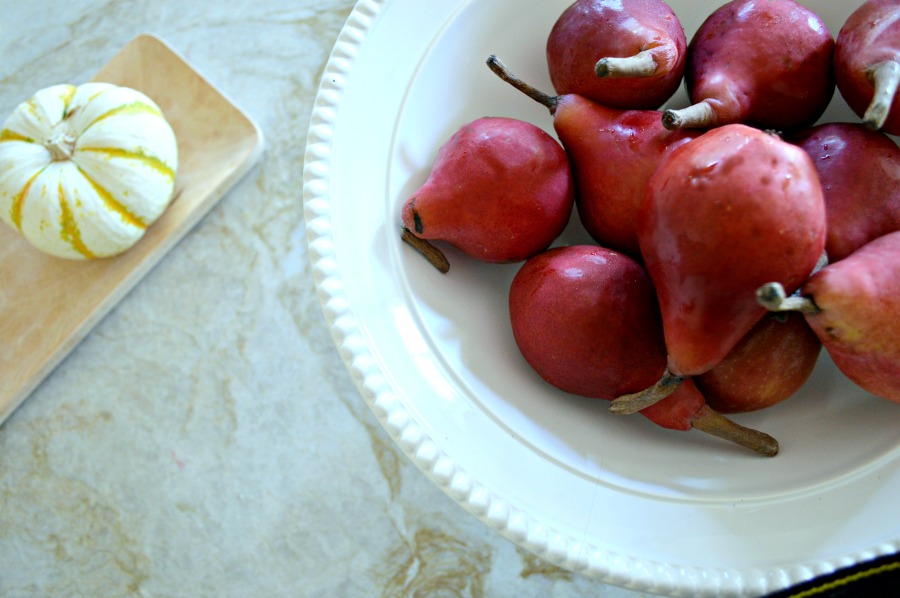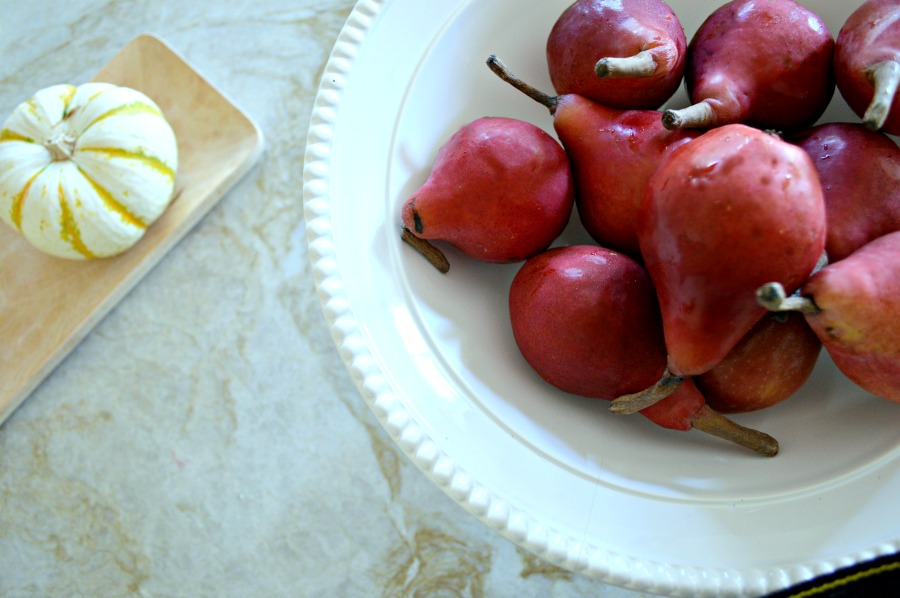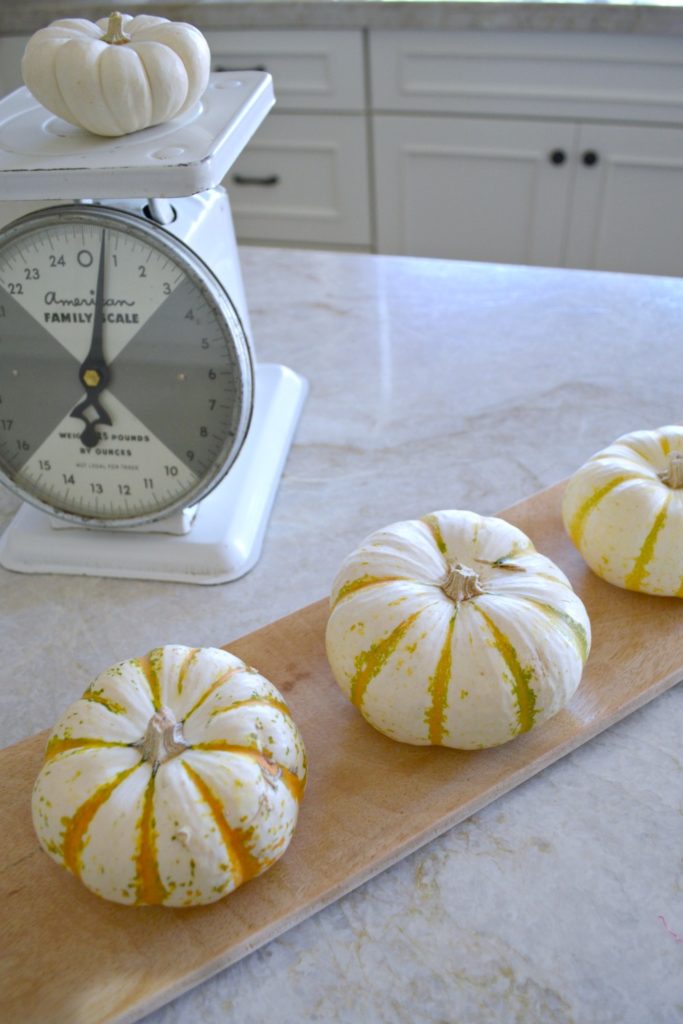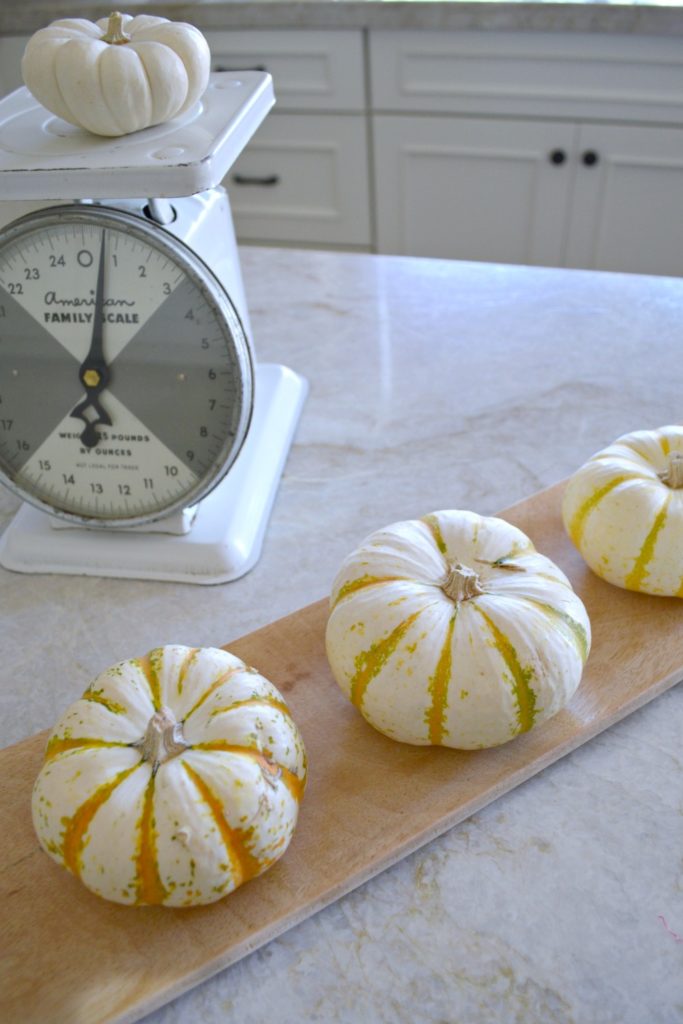 I don't think I have shared this hallway since we added the barn doors to our laundry room, I have since added a weekly calendar so we know exactly what we have going on each and every day.  I simply headed outside and clipped some branches from a eucalyptus tree, no fuss and very simple.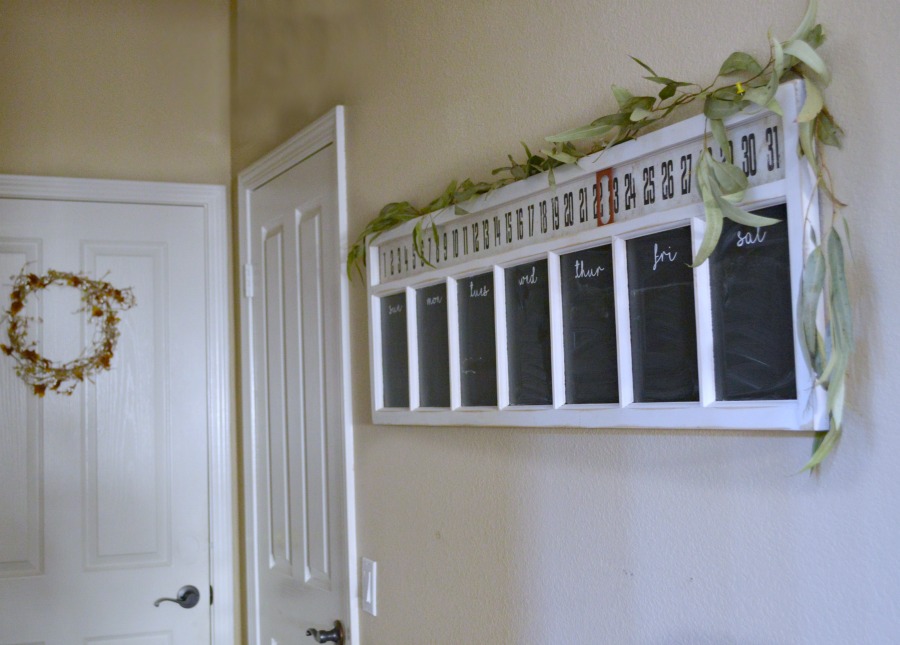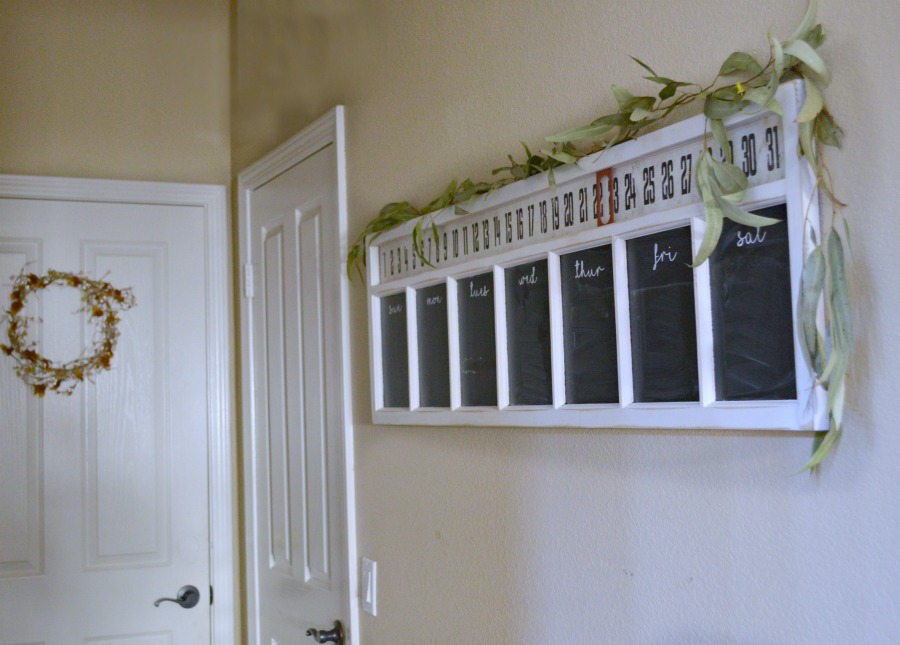 I erased our chaotic schedule so I could pretend for just a day we had nothing going on.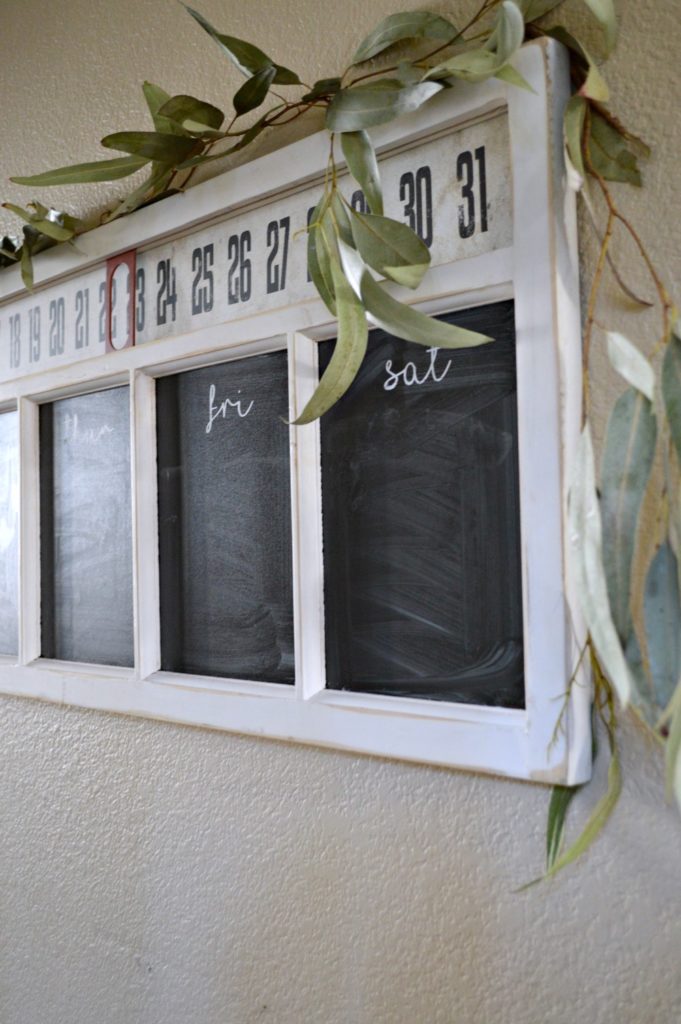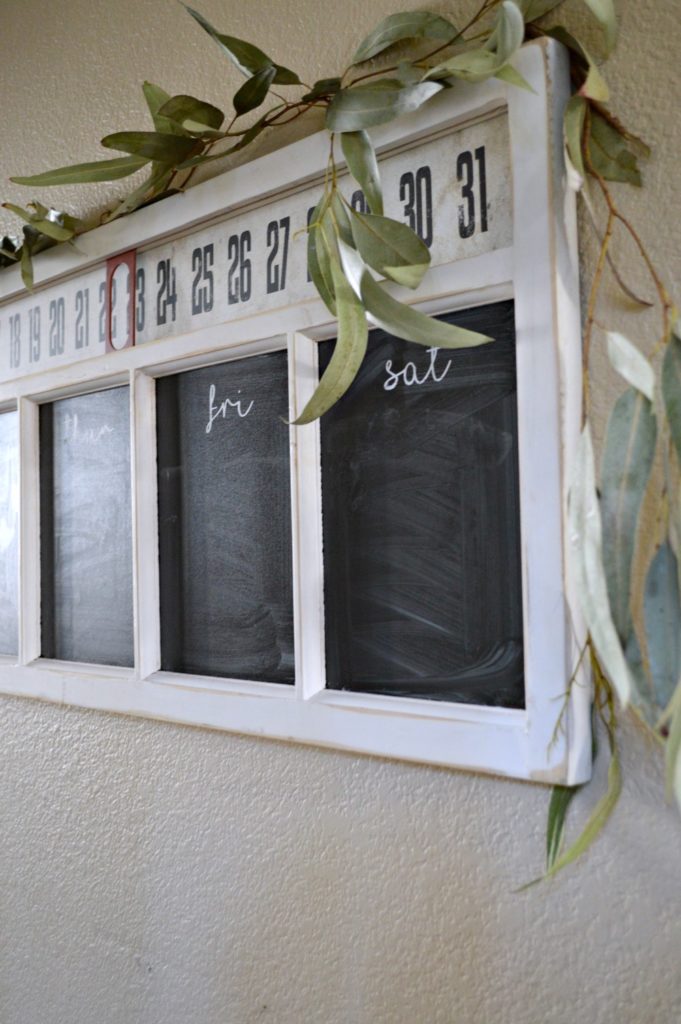 And yes, this hallway still has not been painted to match the rest of the house, it's only been 4 years!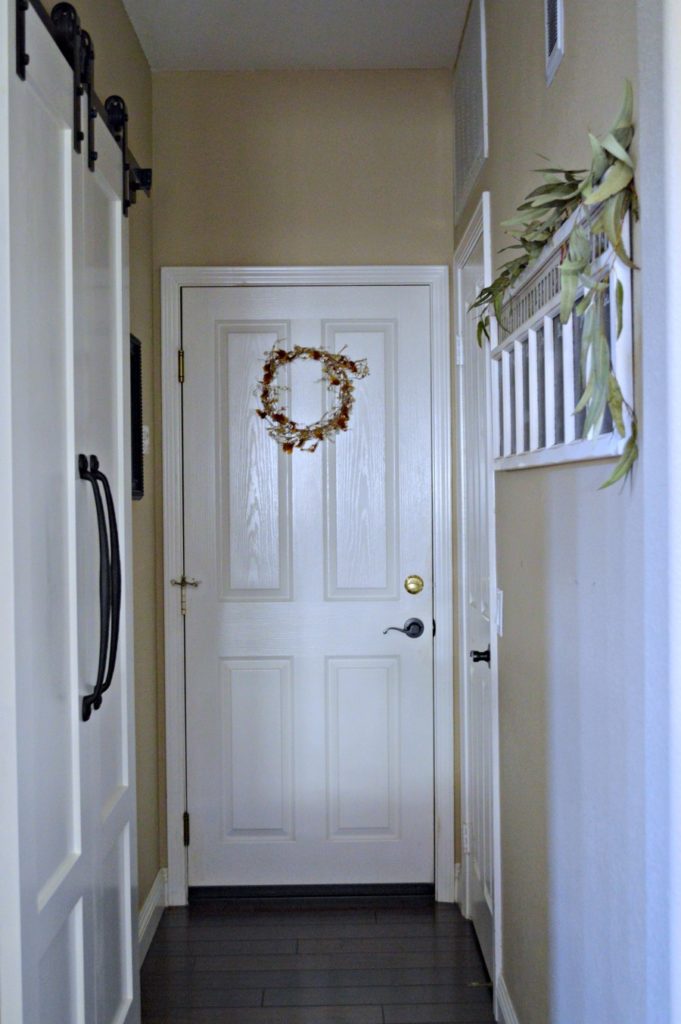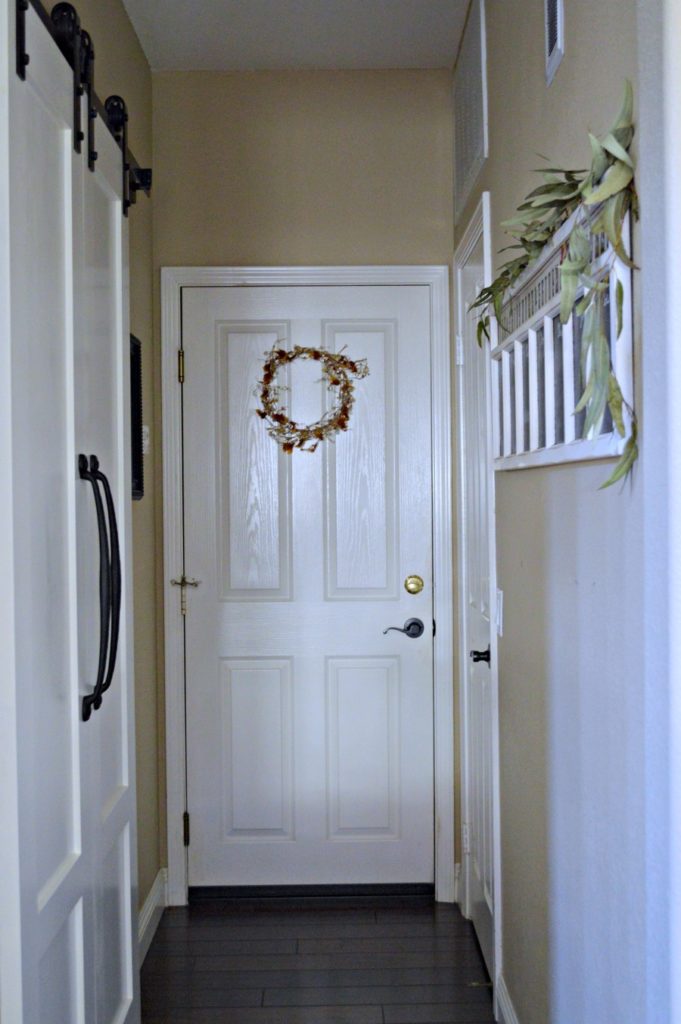 Our great room is where we hang out, watch movies, spend time with friends and family so the need for creating a warm, cozy space is important. Adding natural elements around the fireplace with a gentle reminder to give thanks is all it takes (oh and lots of cozy blankets when the cooler weather actually does hit).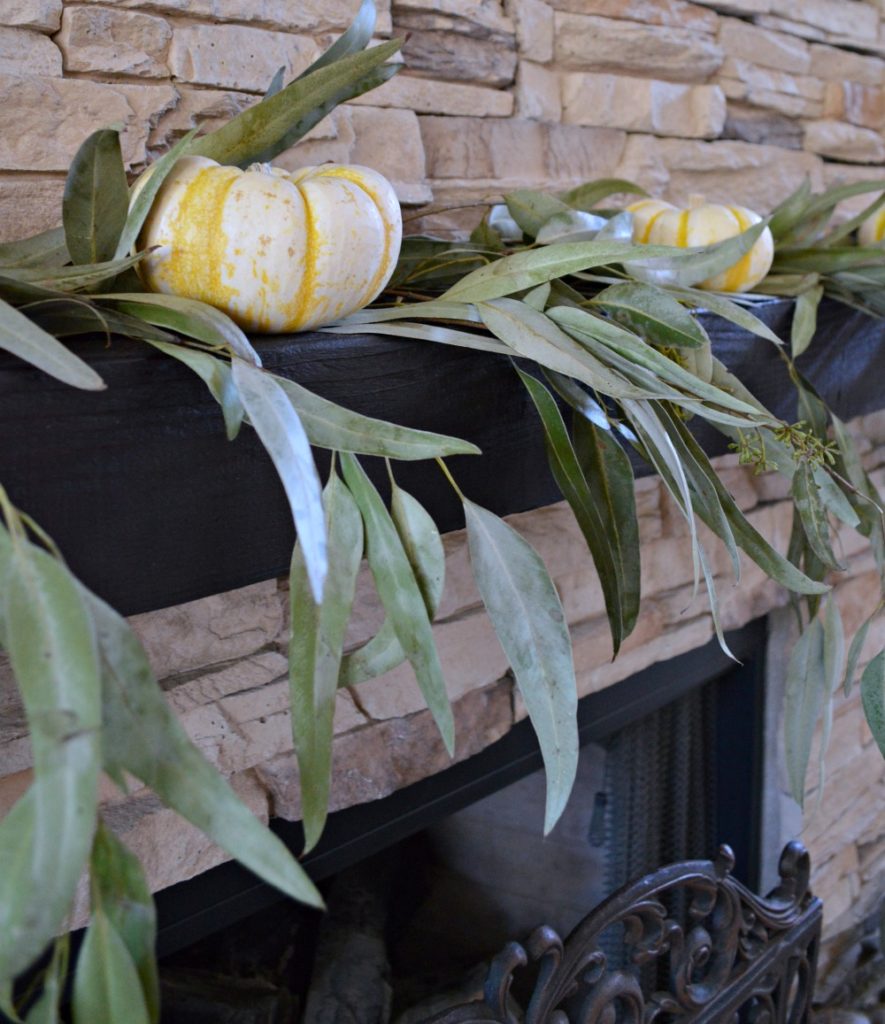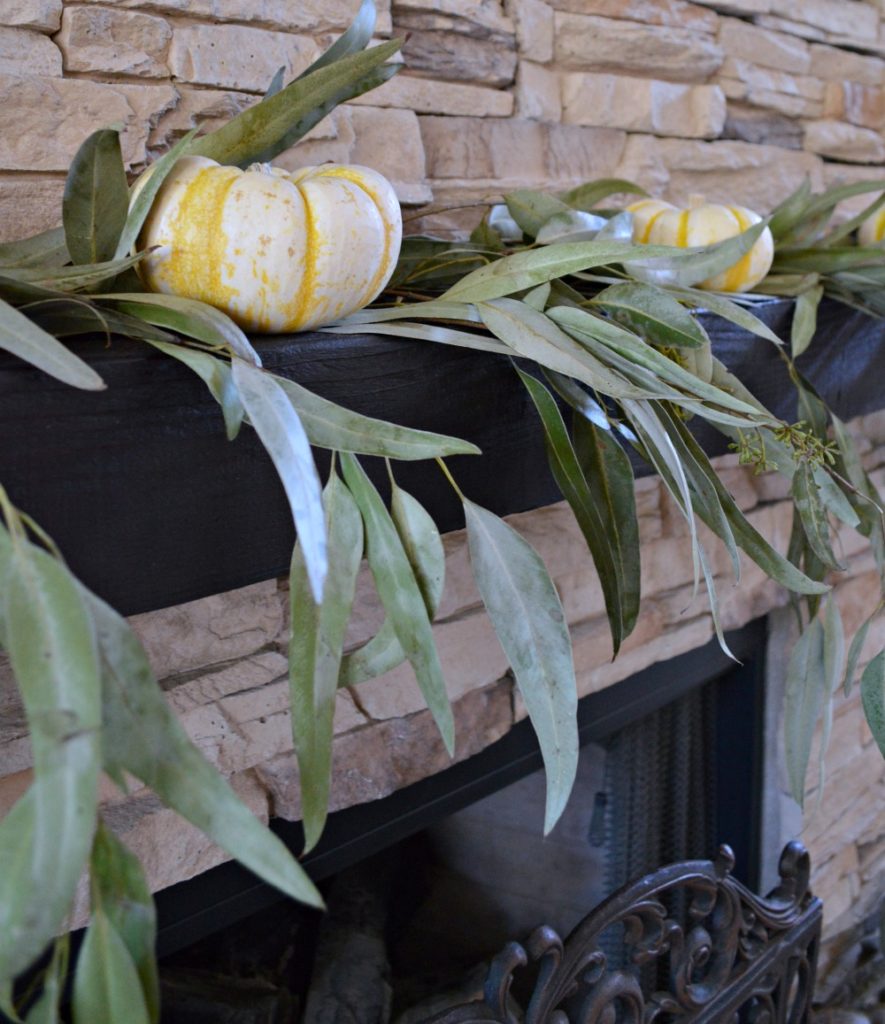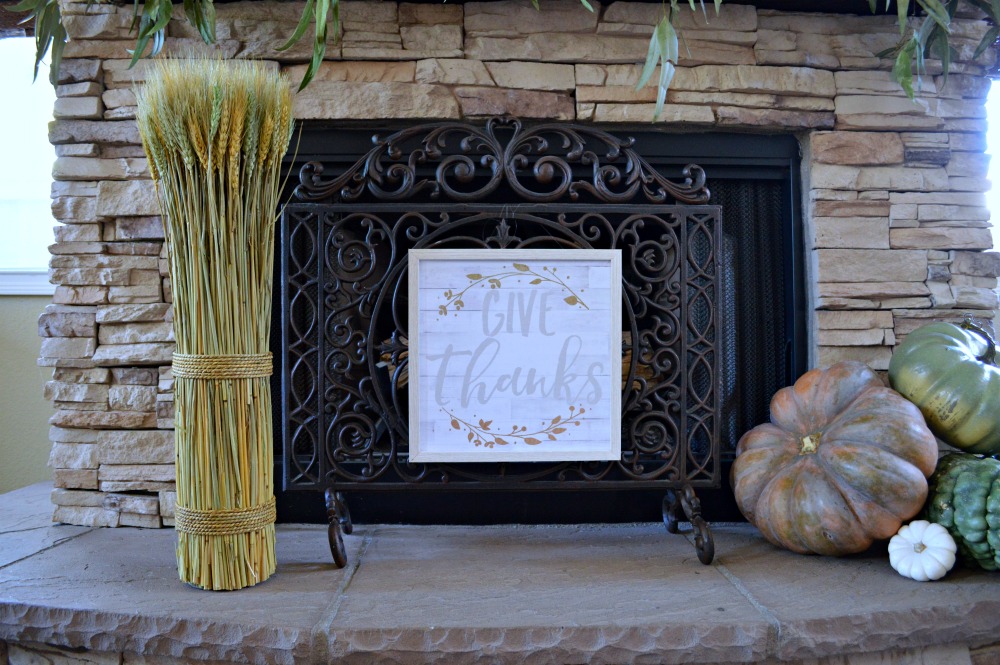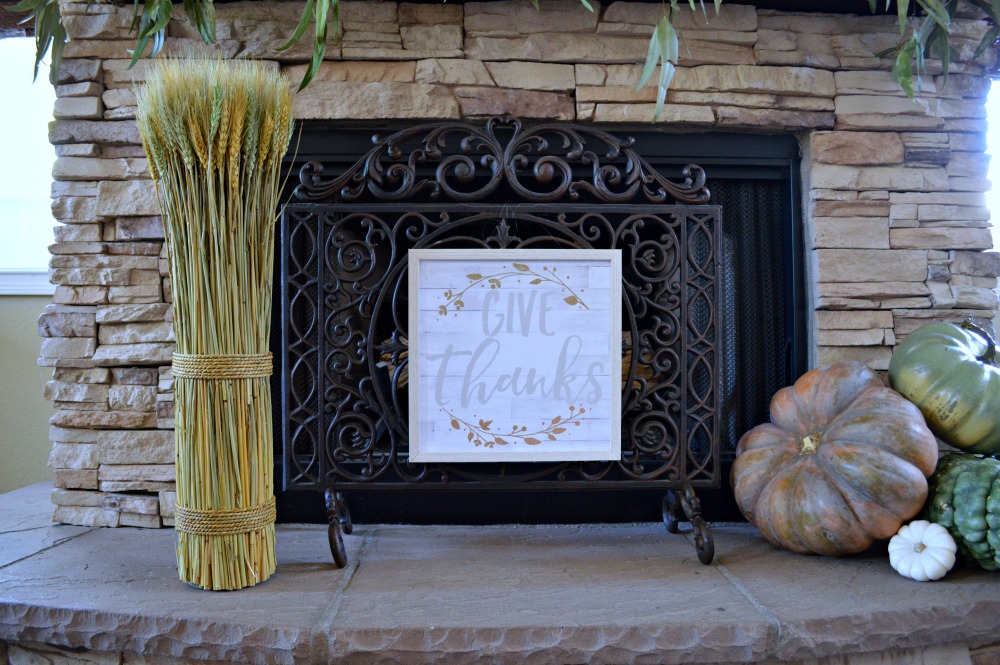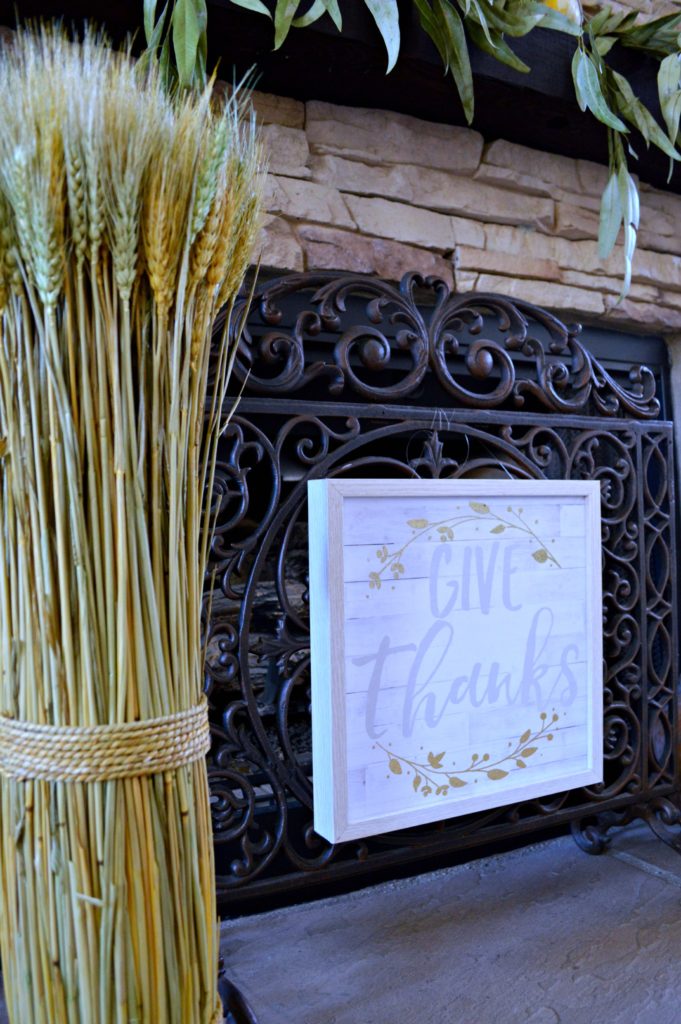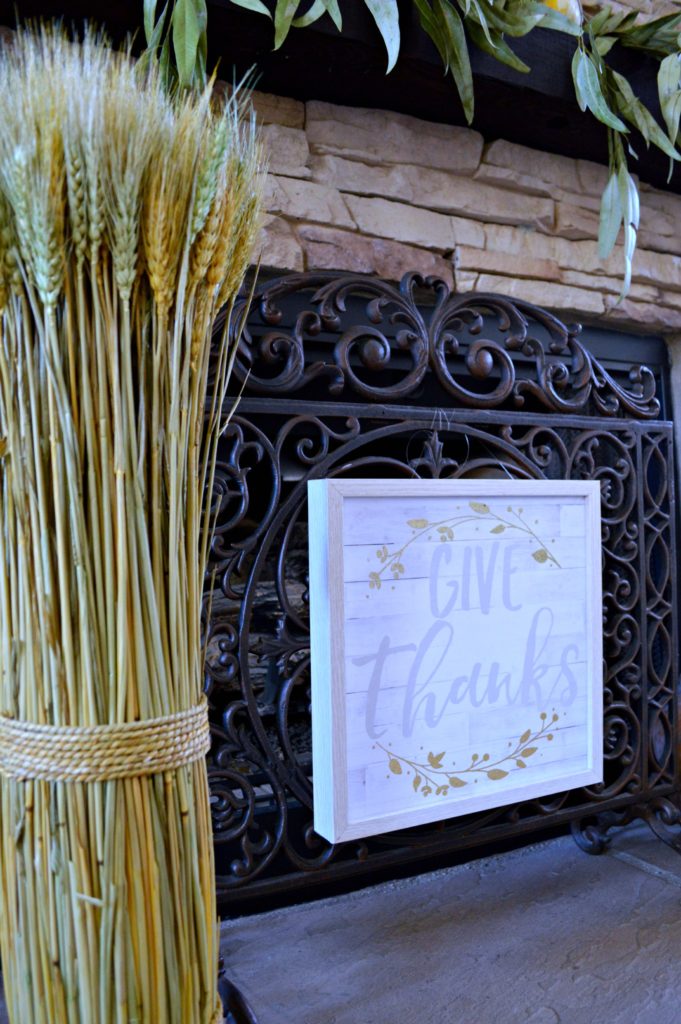 Do you notice the hair band on the right of the speaker on the top, funny, didn't notice until I uploaded the picture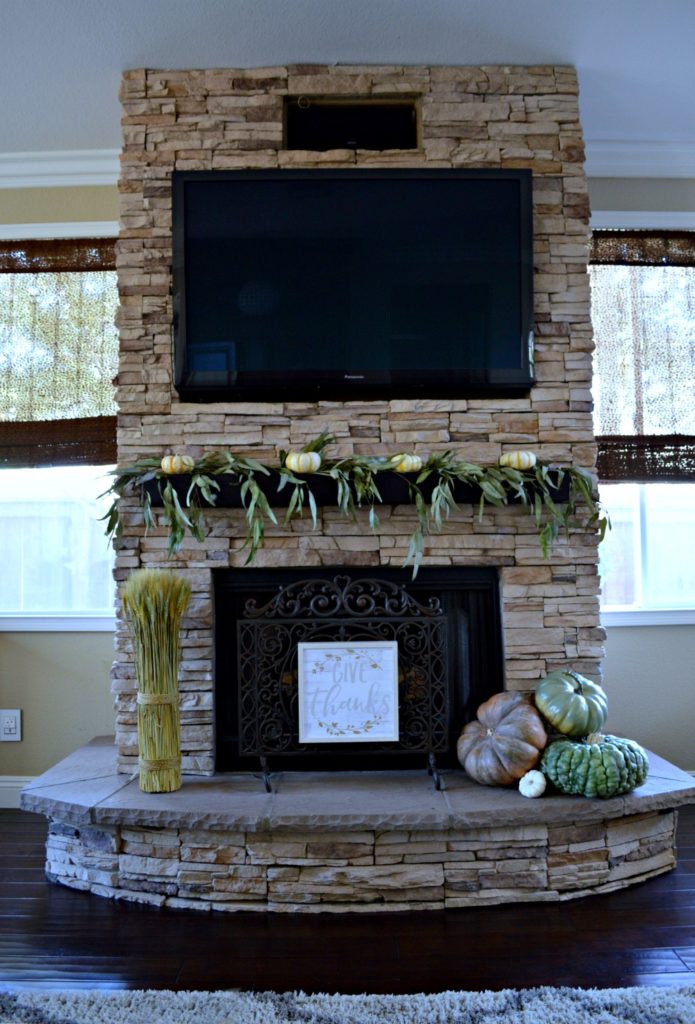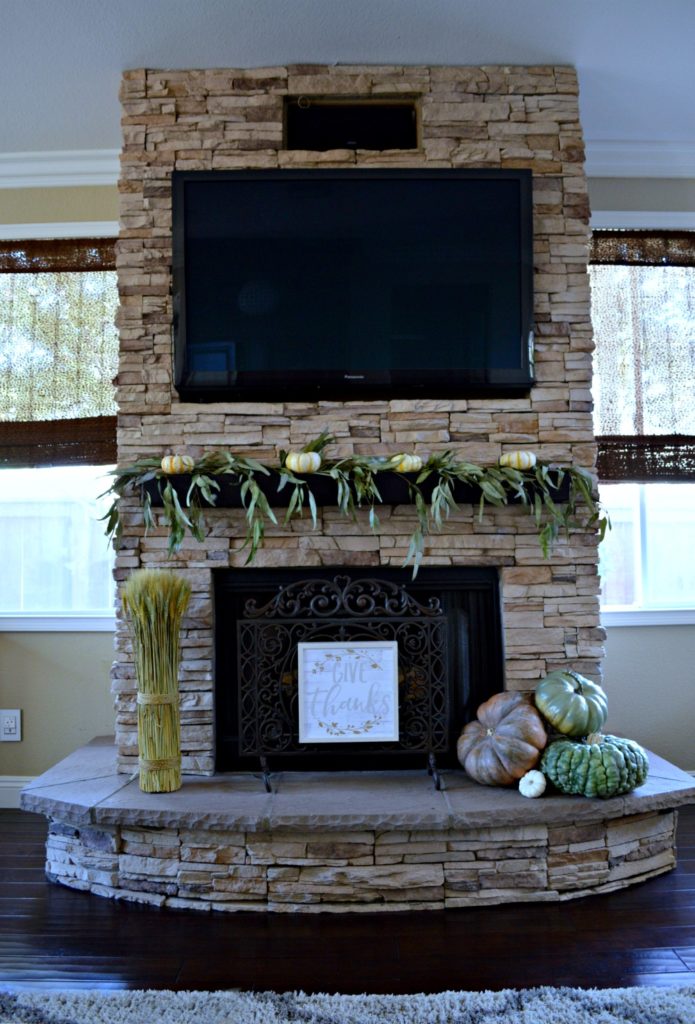 I created a fall tablescape and 4 free water color printables that you can find right here.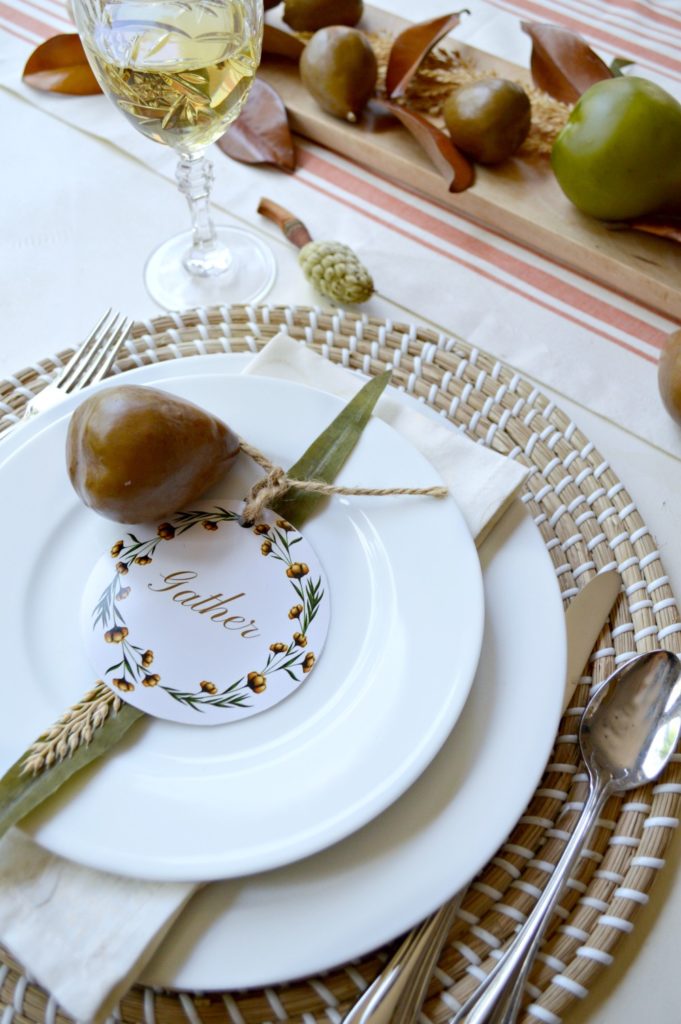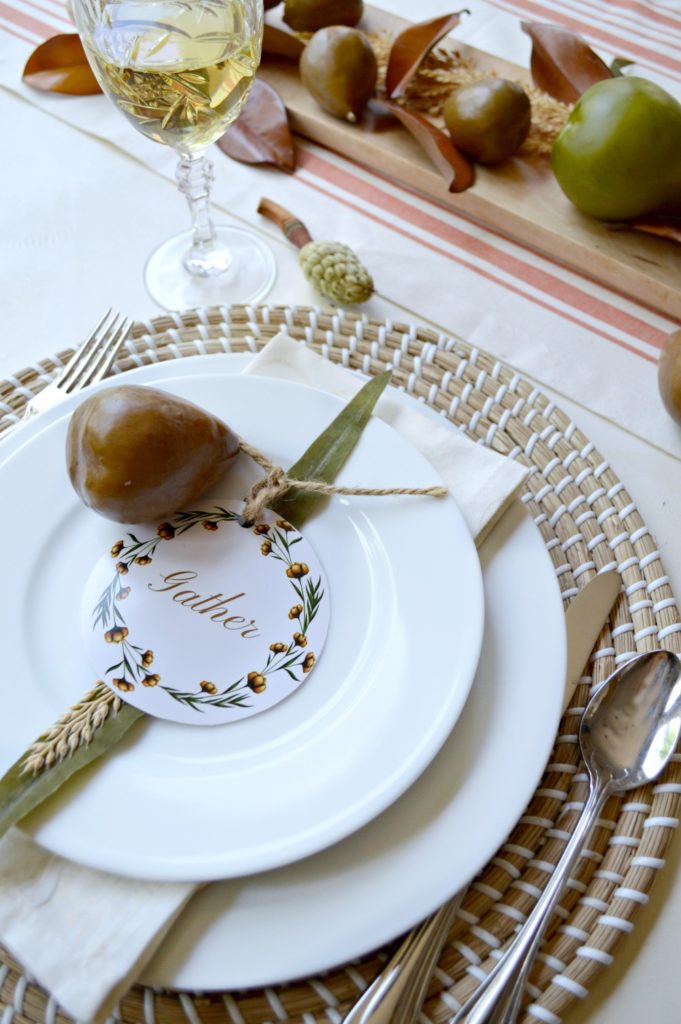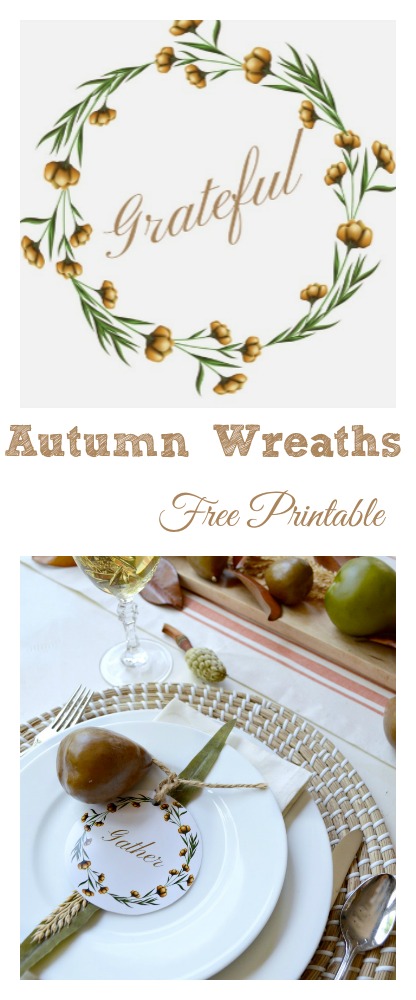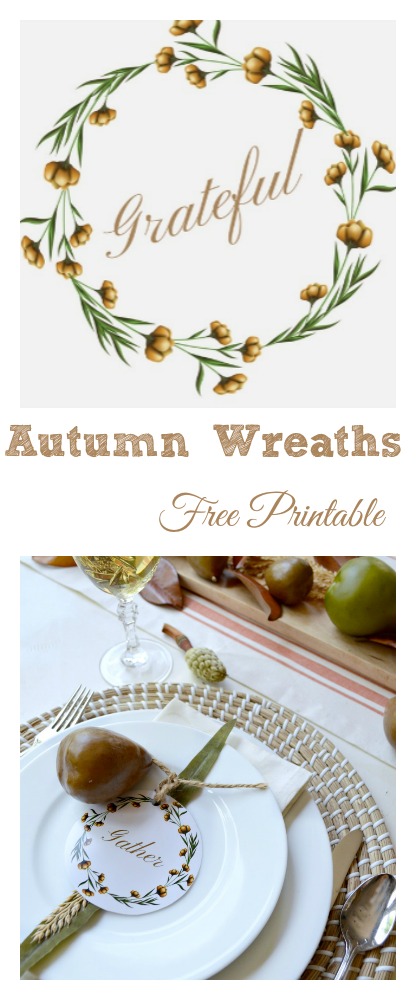 As we head outdoors, I scattered a few real pumpkins and plants to make the front of our home more welcoming. I decorated the front door with Lynch Creek Farms  gorgeous Bronze Magnolia wreath . Mixed with southern magnolia leaves, bay leaves, faux berries, white pine, noble fir, cedar, and ponderosa pine cones and a functioning LED lantern, it really doesn't get much more beautiful!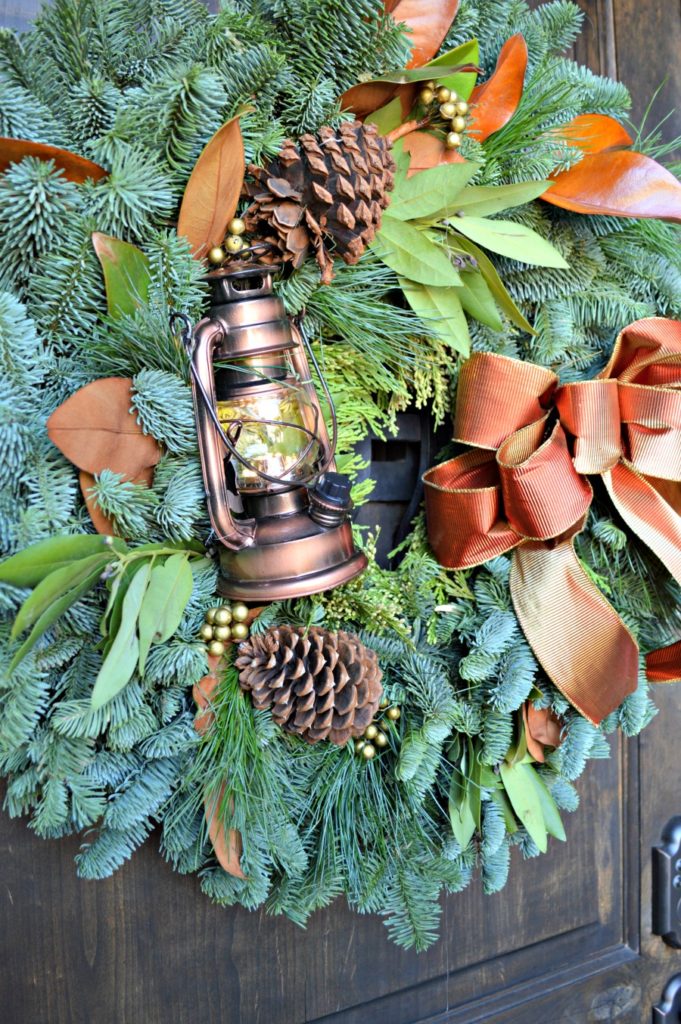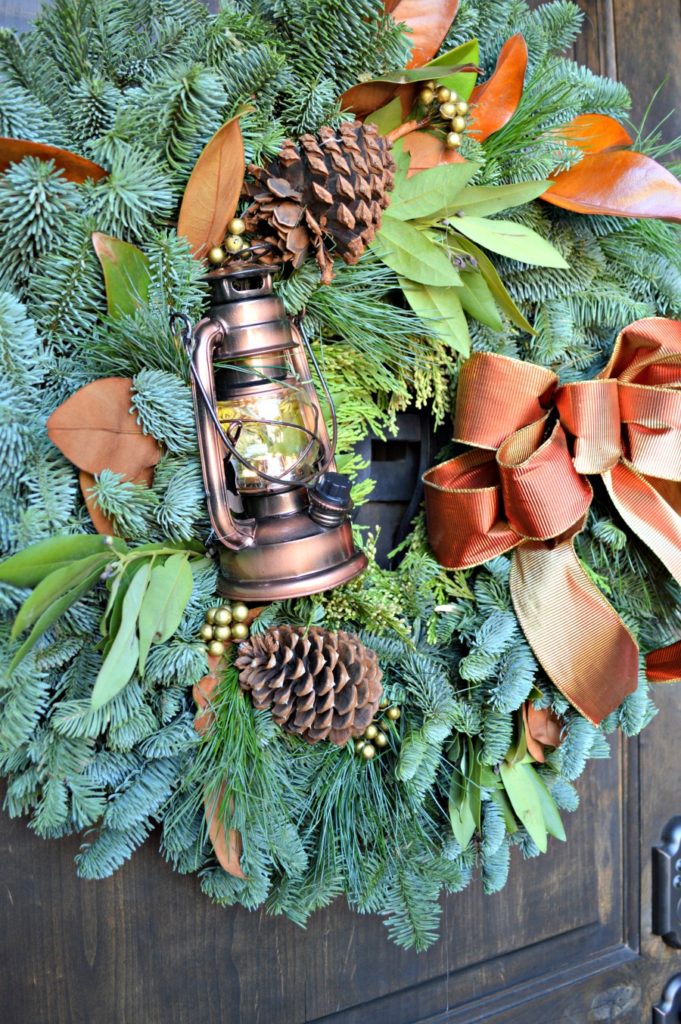 The best part about Lynch Creek Farms  is the story behind the company. They started out with an organic farm back in 1984, where they sold their goods at the Olympia Farmers Market.  What started out as a hobby  has turned into a successful business for them.  They use only local farmers and they do not cut down trees!   Be sure to stop by their website where they  offer so many gorgeous items for the upcoming holidays!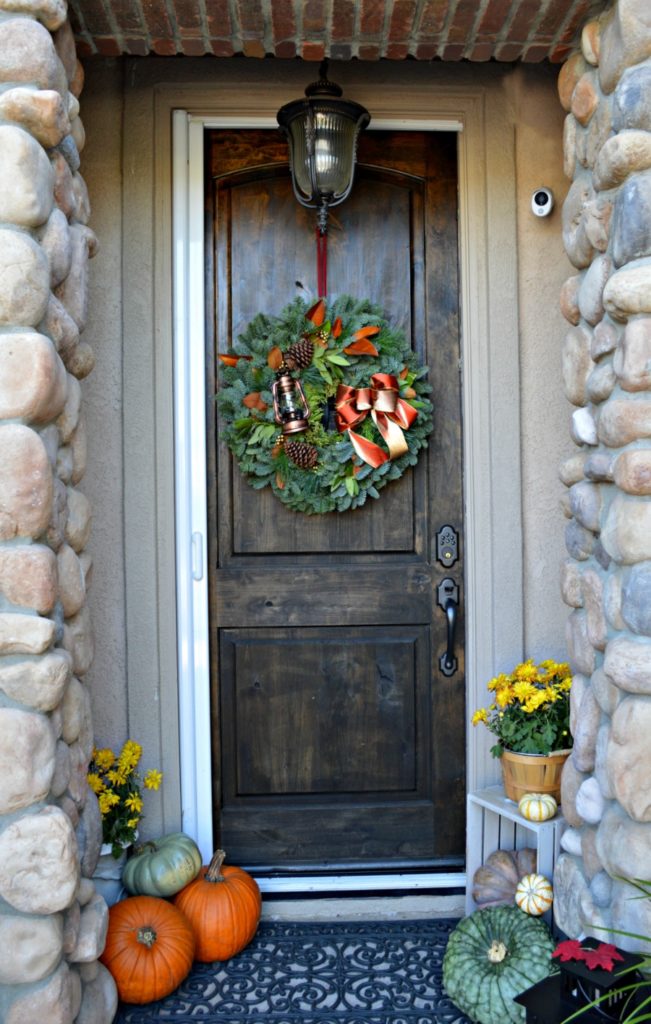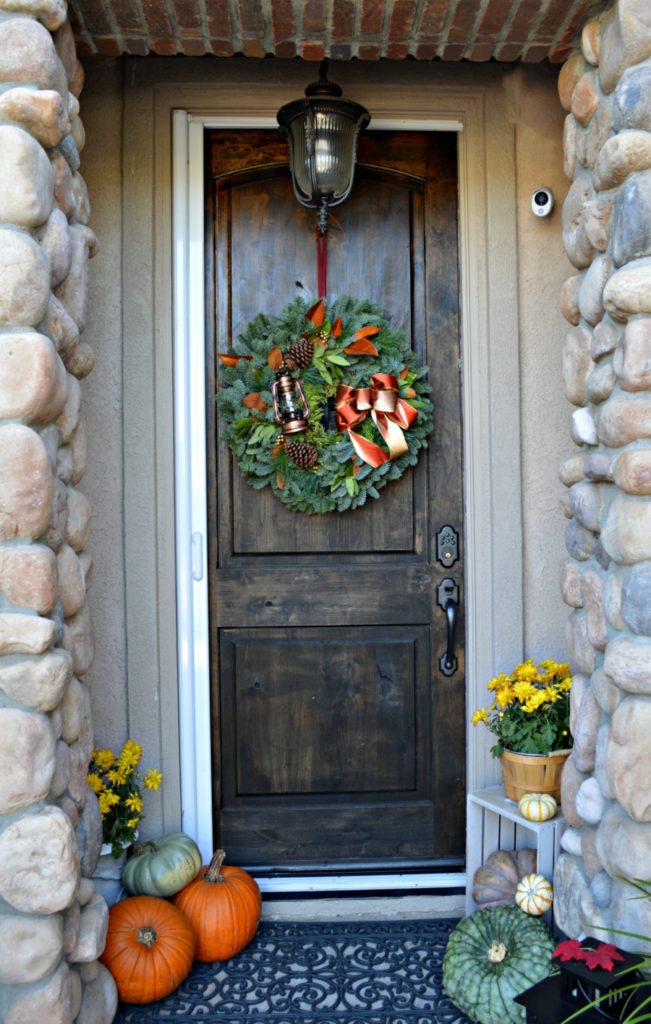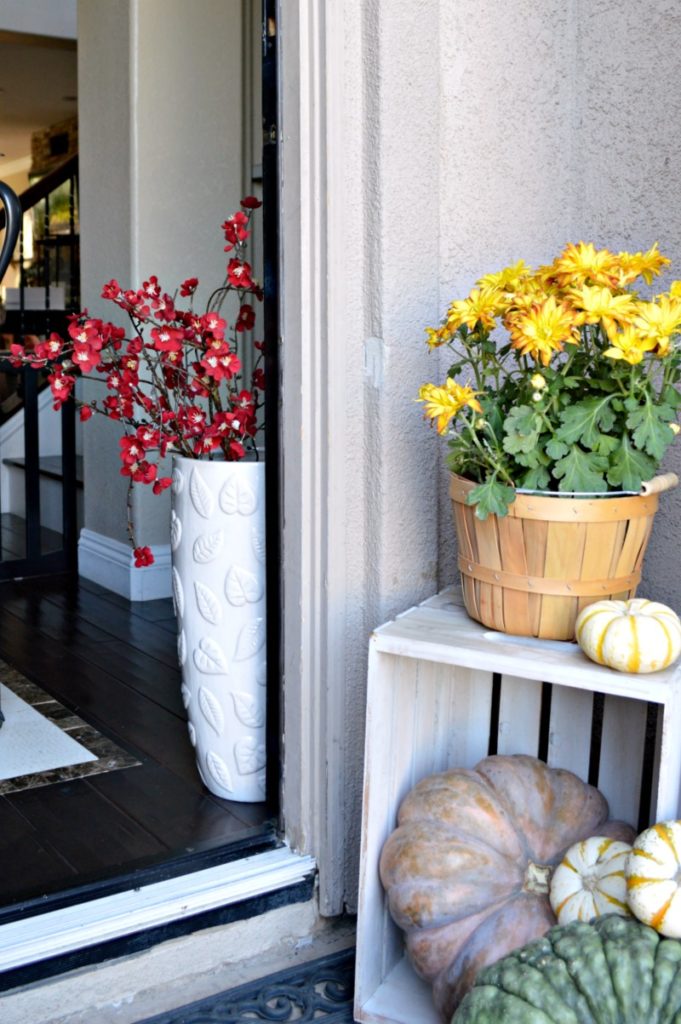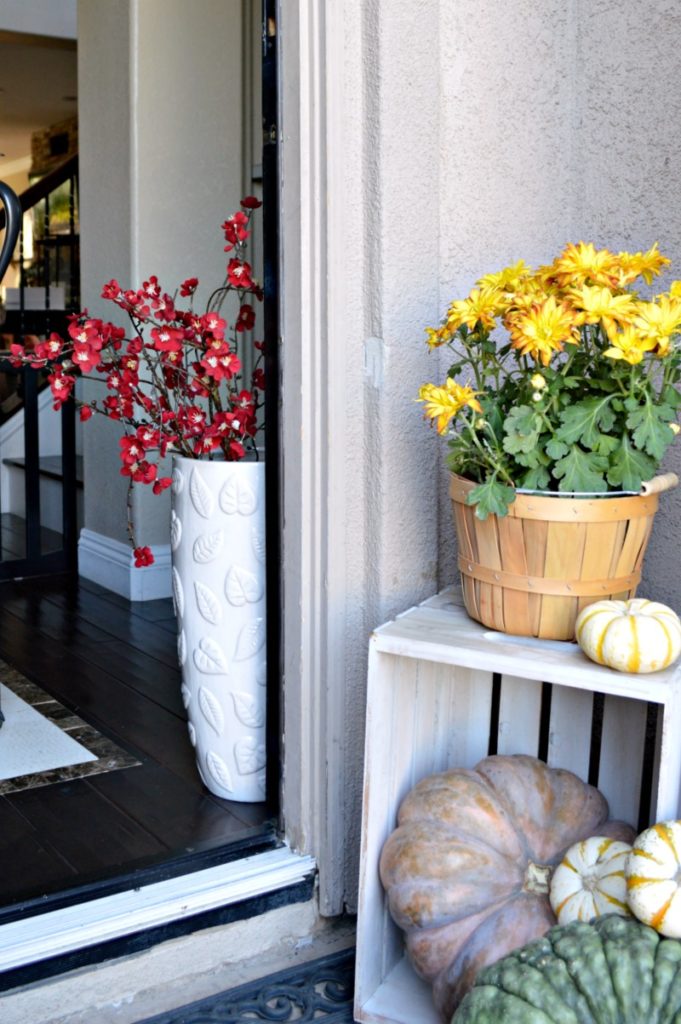 In our backyard I once again used only what nature had to offer; mums, flowers and  pumpkins.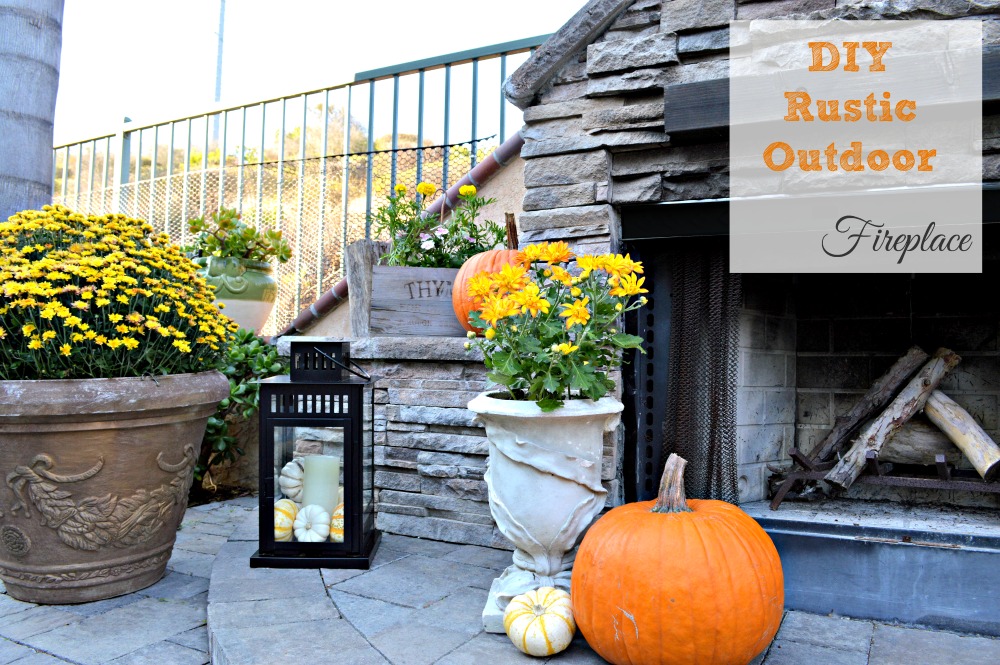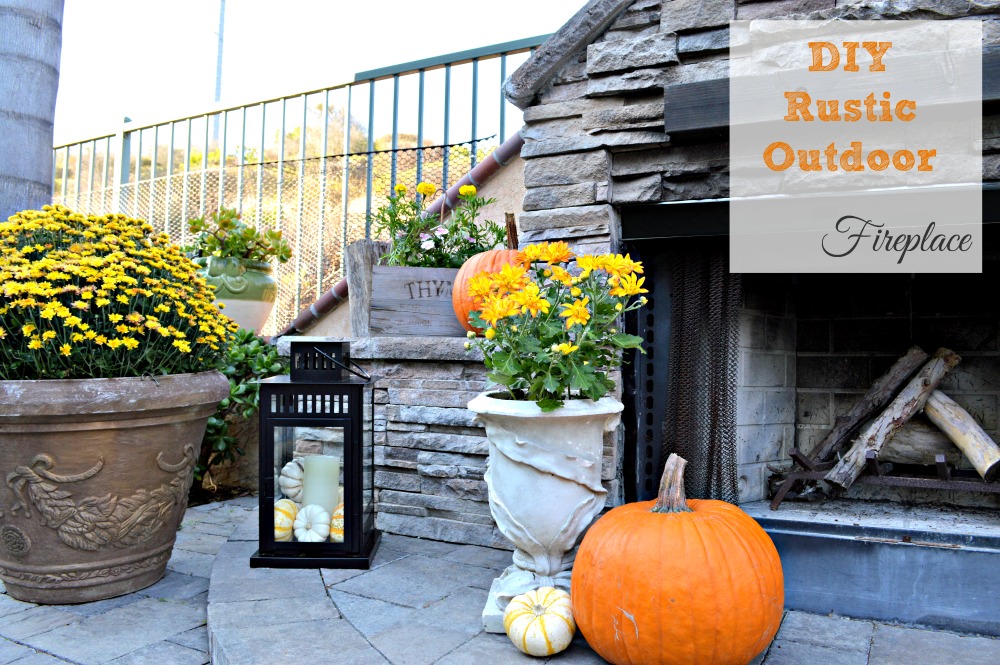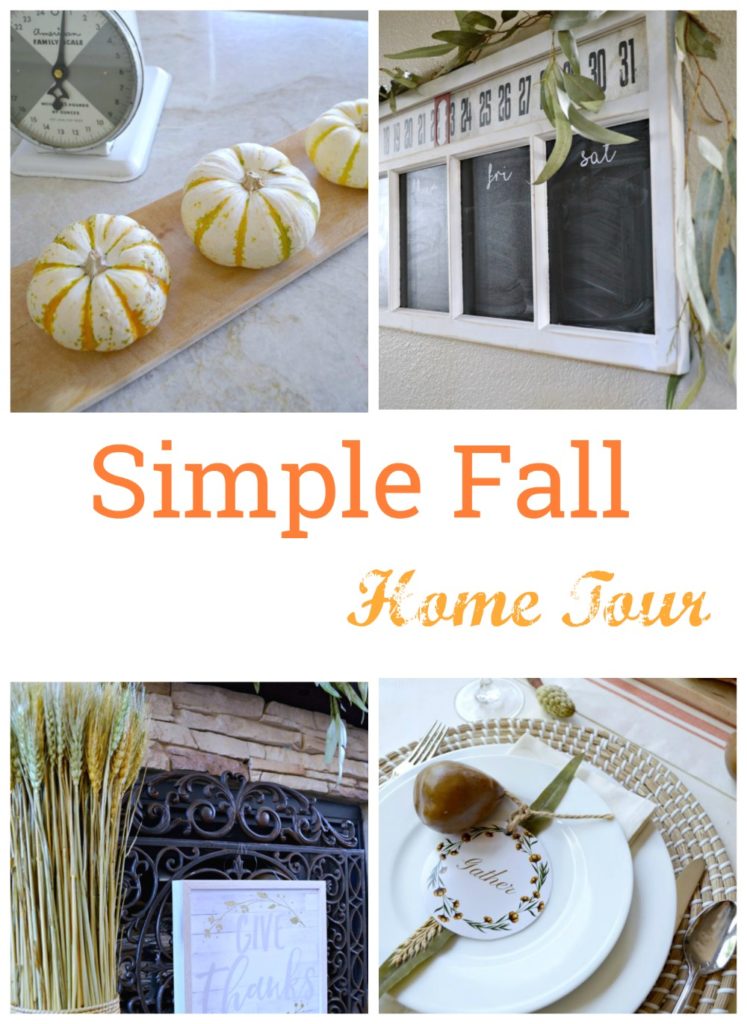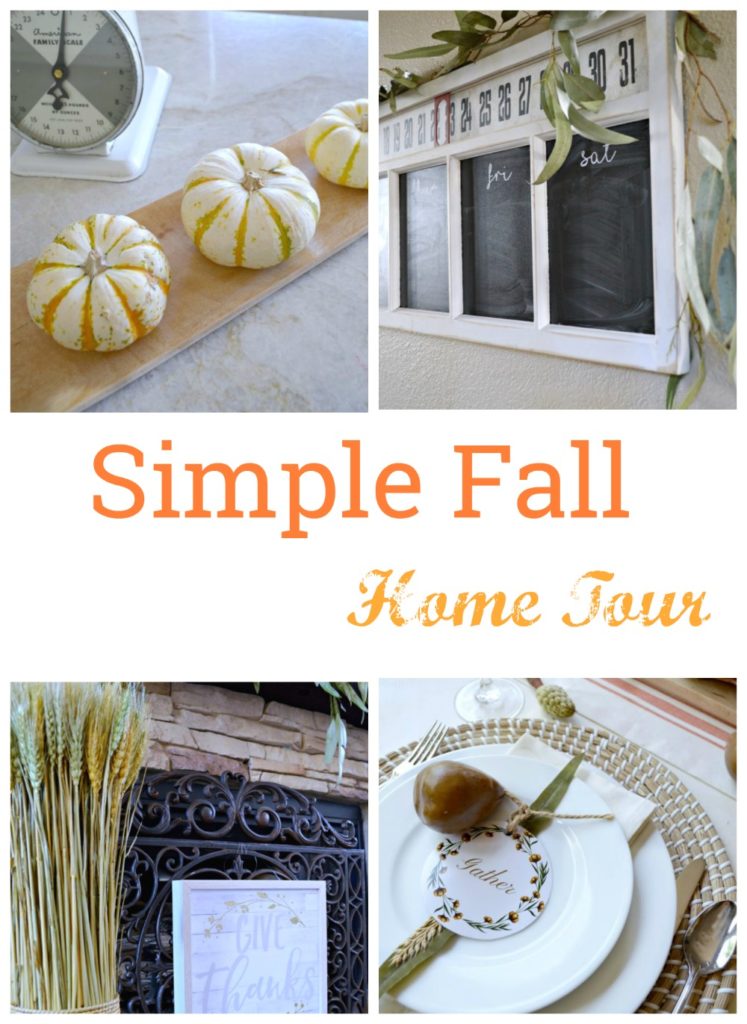 Thanks for joining us, be sure and stop by the rest of my amazing friend's tours, simply click the links below to check the tours today and the rest of the week!  Up next  is the very talented Nancy from Artsty Chicks Rule!
Monday, October 2

Chatfield Court / Duke Manor Farm / Remodelando la Casa / Honey n Hydrangea
Tuesday, October 3

Exquisitely Unremarkable / Atta Girl Says / My Uncommon Slice of Suburbia / Artsy Chicks Rule
Wednesday, October 4

Worthing Court / Hymns and Verses / The Everyday Home / Lovely Etc.
Thursday, October 5

Redhead Can Decorate / Town and Country Living / House of Hawthornes / Not Just a Housewife