Now that it is officially Fall, I have 30Pumpkin books (with links) that the kids are going to love! These are some great pumpkin books for the month of October, perfect for teaching children about pumpkins and getting kids excited about reading.  These pumpkin books are sure to be a hit with all of the kids!
Affiliate links listed below
Ready for Pumpkins
Pumpkin Trouble
Patty's pumpkin patch
Pumpkin Day!
How Many Seeds in a Pumpkin?
The Bumpy Little Pumpkin
The Apple Pie That Papa Baked
Pumpkin Pumpkin
Five Little Pumpkins (Harper Growing Tree)
The Biggest Pumpkin Ever
Pumpkin Circle: The Story of a Garden
The Pumpkin Book
Pumpkin Hill
Pumpkin Soup: A Picture Book
Little Boo
Pumpkin Town! Or, Nothing Is Better and Worse Than Pumpkins
Plumply, Dumply Pumpkin
I Like Pumpkins
The Pumpkin Patch Parable: Special Edition (Parable Series)
Sixteen Runaway Pumpkins
Pumpkin Soup: A Picture Book
Pumpkin Moonshine
It's Pumpkin Time!
The Pumpkin Fair
Pumpkin Jack
This Is NOT a Pumpkin
Too Many Pumpkins
The Runaway Pumpkin
How Big Could Your Pumpkin Grow?
Seed, Sprout, Pumpkin, Pie (Picture the Seasons)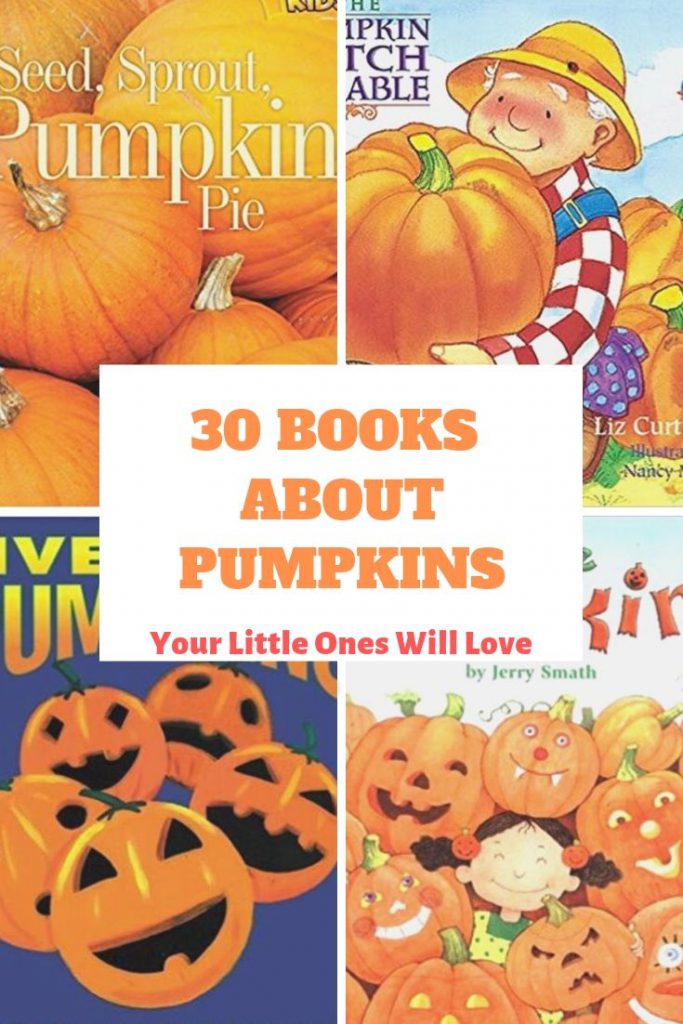 Hope you and your little ones have found some great books to get you in the pumpkin spirit!
You can find more fall fun for kids below!