Silver and White Christmas Tree
Today I am so excited to be sharing my Silver and White Christmas Tree as part of the Balsam Hill's 12 Bloggers of Christmas Series!
Picking out a Christmas tree for our home has always been a family tradition for many many years. I remember as a little girl, we used to all pile up in my mom's station wagon and head up to the mountains to pick out the perfect tree. We would come home and decorate as a family.  My dad would tell us to hang the tinsel one at a time and not in bunches. Oh how that would annoy me but today, it's those little things that make me miss him even more.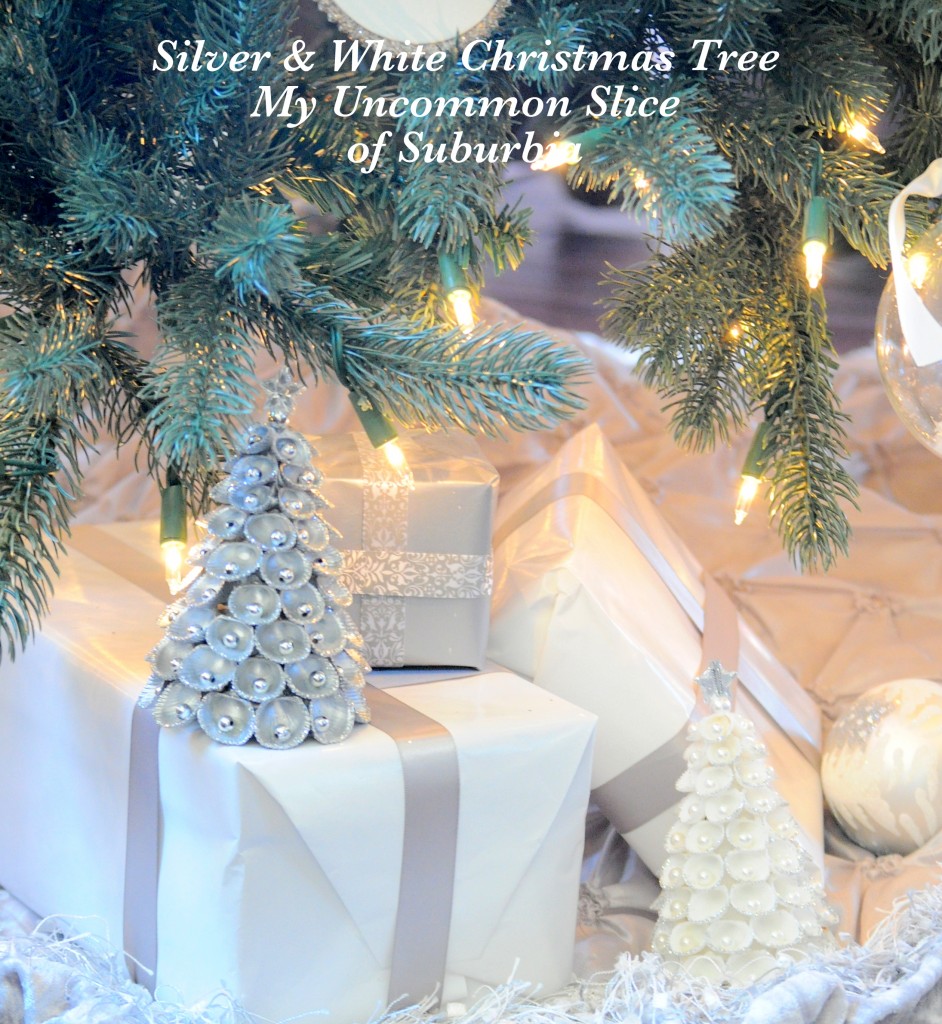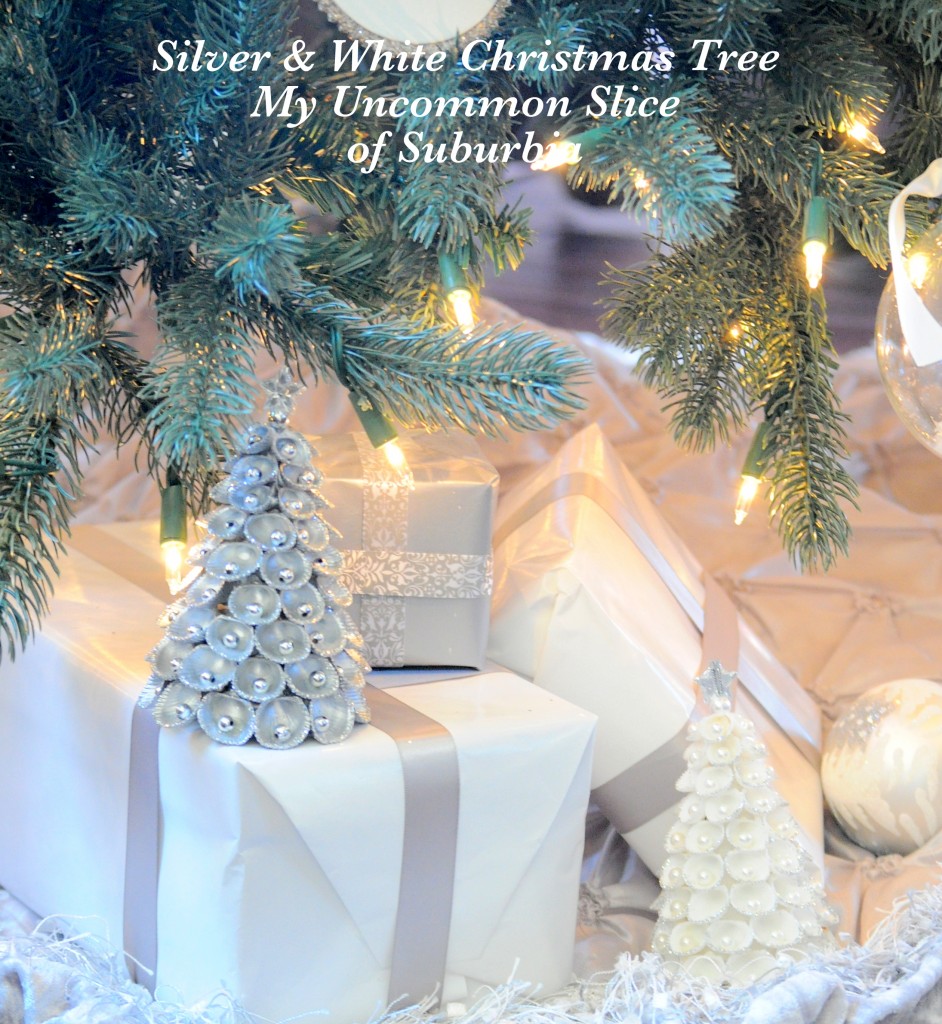 When I moved out of my parents home for the first time I drove to a hardware store and picked up my own tree to decorate.  It was a little differen't then the mountains but hey, I had a tree and it made me happy.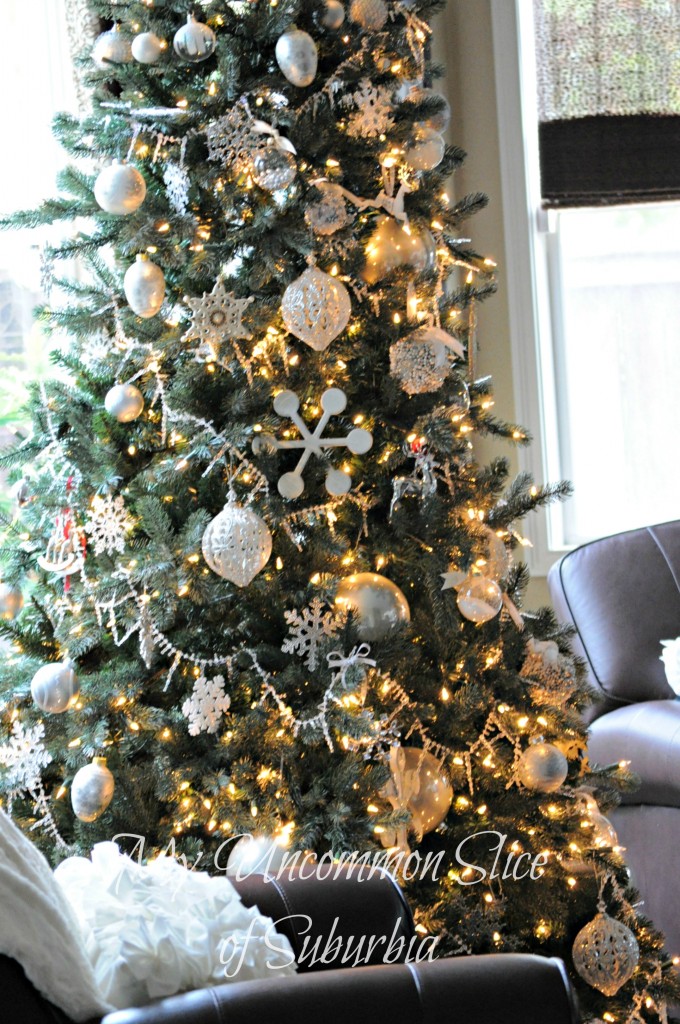 Now having a family of my own picking out a tree has become something we have enjoyed every year.  Last year was a different story.  The boys had no interest in picking it out, they just wanted to get down to the good stuff; decorating, can you blame them?  I grabbed the car keys and off to Costco I went, the guys threw a tree on top of my car and I drove it home. Oh how they grow up so fast.
So when Balsam Hill asked if I would like to review one of their beautiful trees, I couldn't say YES fast enough.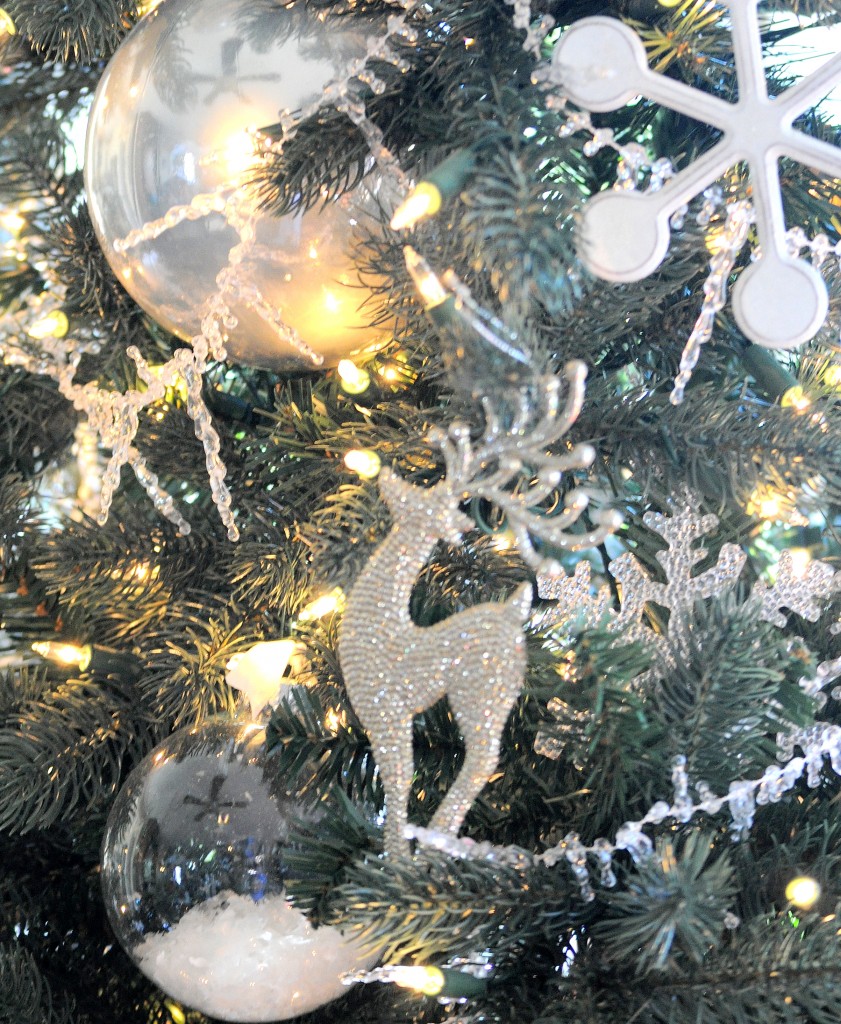 I decided on the beautiful  KING MOUNTAIN PINE TREE WITH CLEAR LIGHTS. 
Having never had a fake tree before I wasn't sure how difficult it would be to put together. Oh my goodness, it was easy peasy! We just put the three pieces together and it was up.  The boys and a wonderful friend helped me fluff the branches for a little while and all of a sudden I stood back and there it was; a gorgeous tree sitting in our family room all ready for us to decorate!
You want to hear one of my favorite things about this tree?
~Prelit lights~
I love decorating a tree, I just can't stand putting the lights up.  With this tree they have a in-trunk lighting system, just plug and go, AMAZING!!!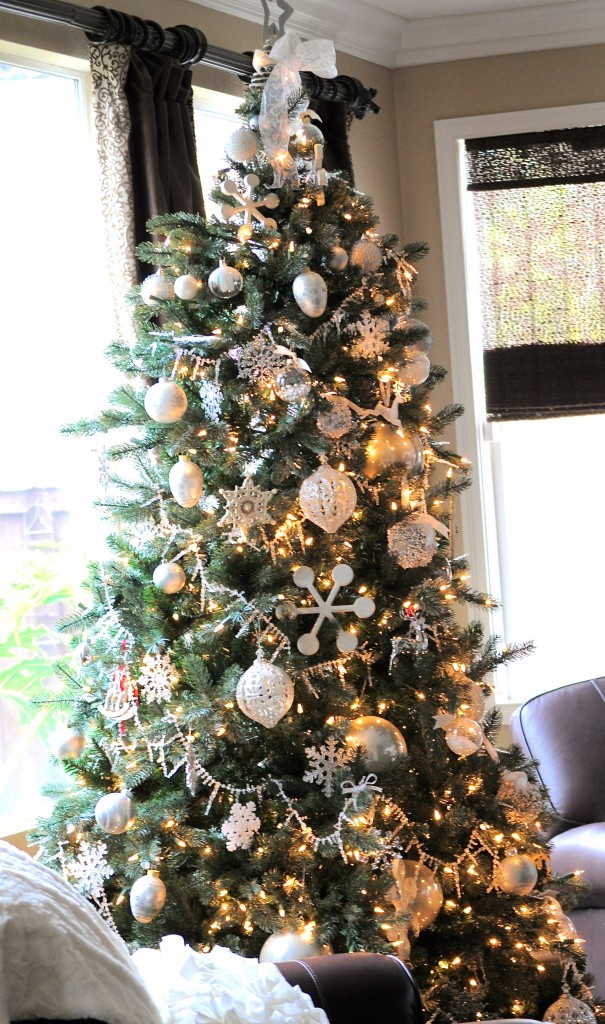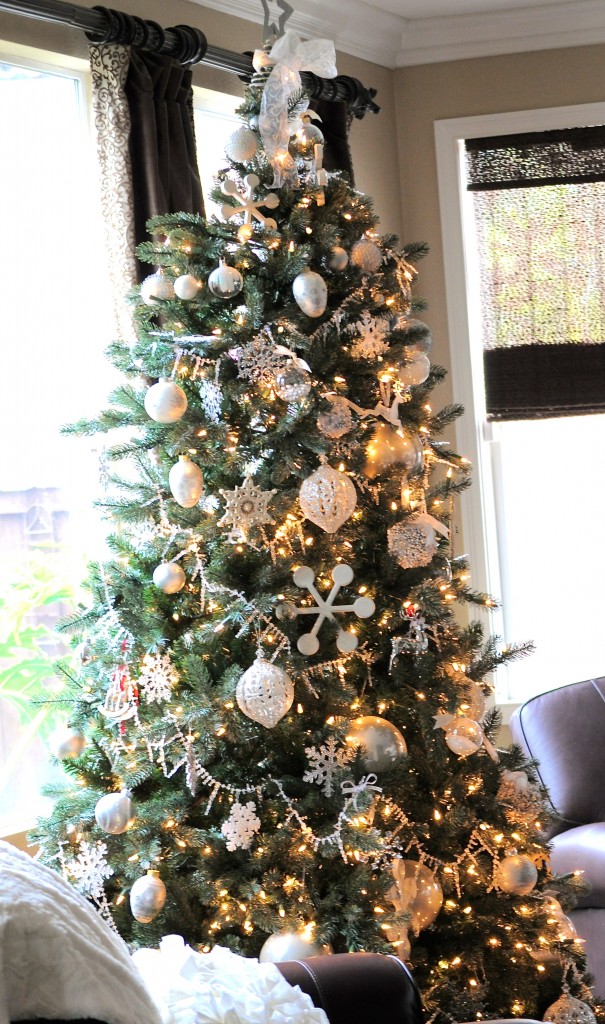 Want to know what my second favorite thing was?
~Bendable branches~
You know how it is, the ornament doesn't hang quite right or you have to hide a big bald spot, not with this tree. I just simply moved the branch so my ornaments sat perfectly where they needed to be!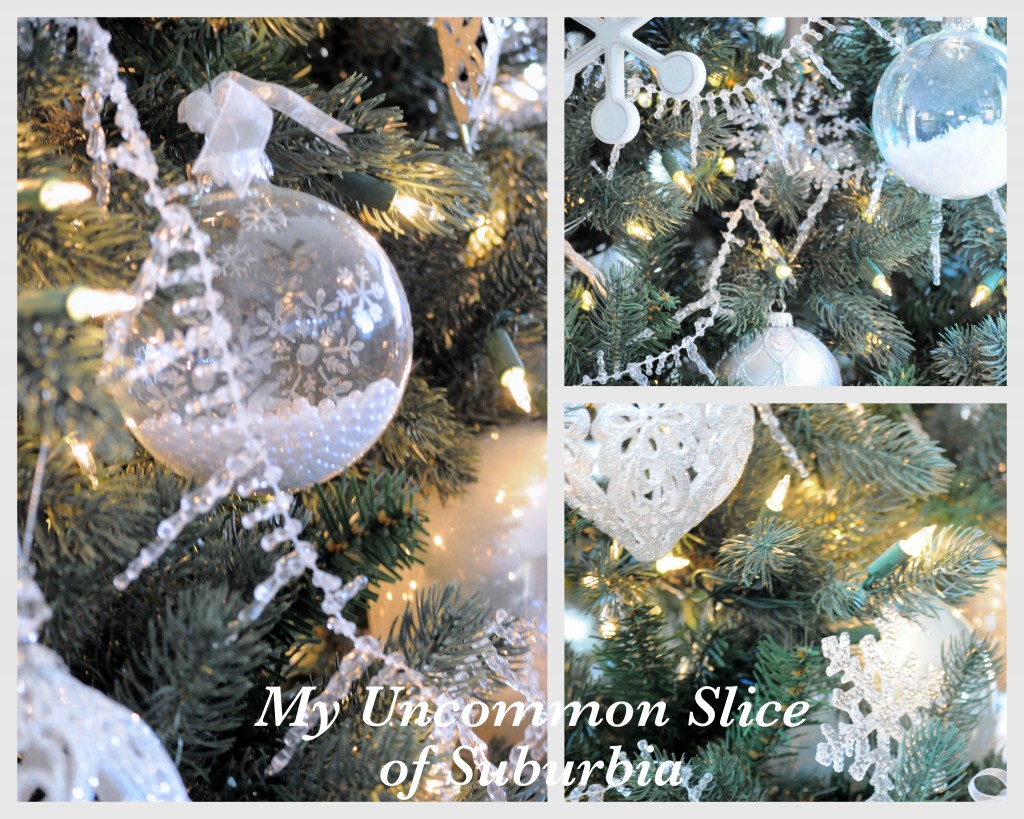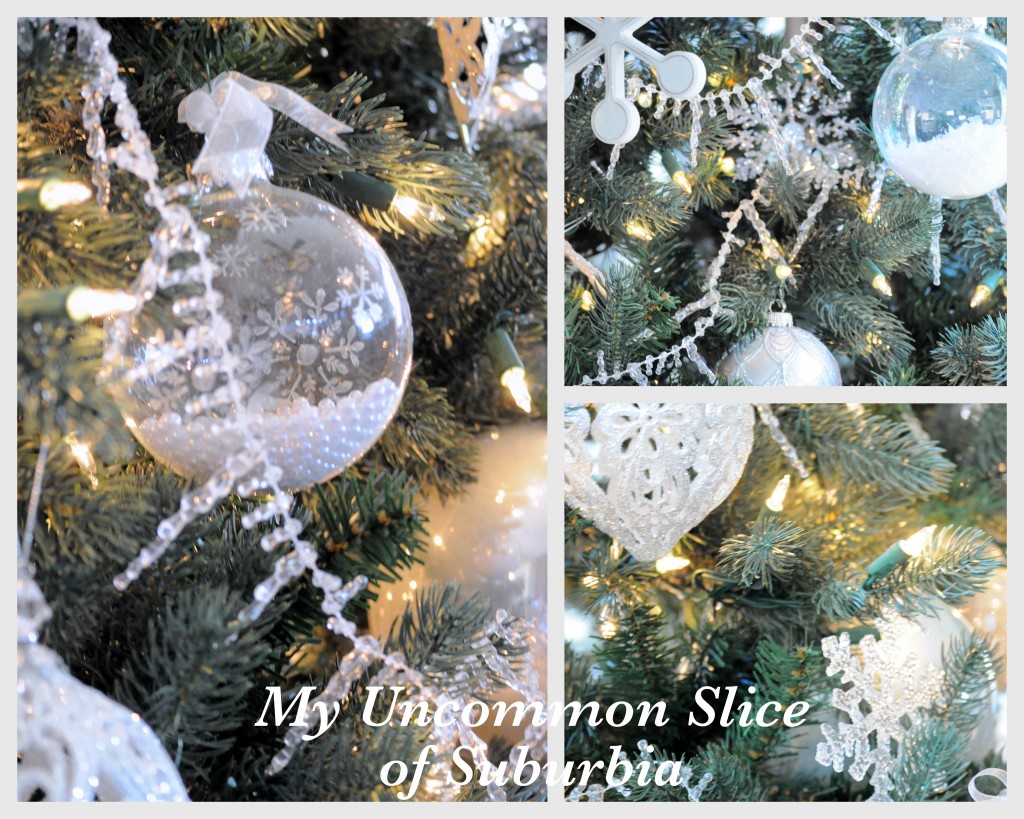 It is the pups new favorite spot.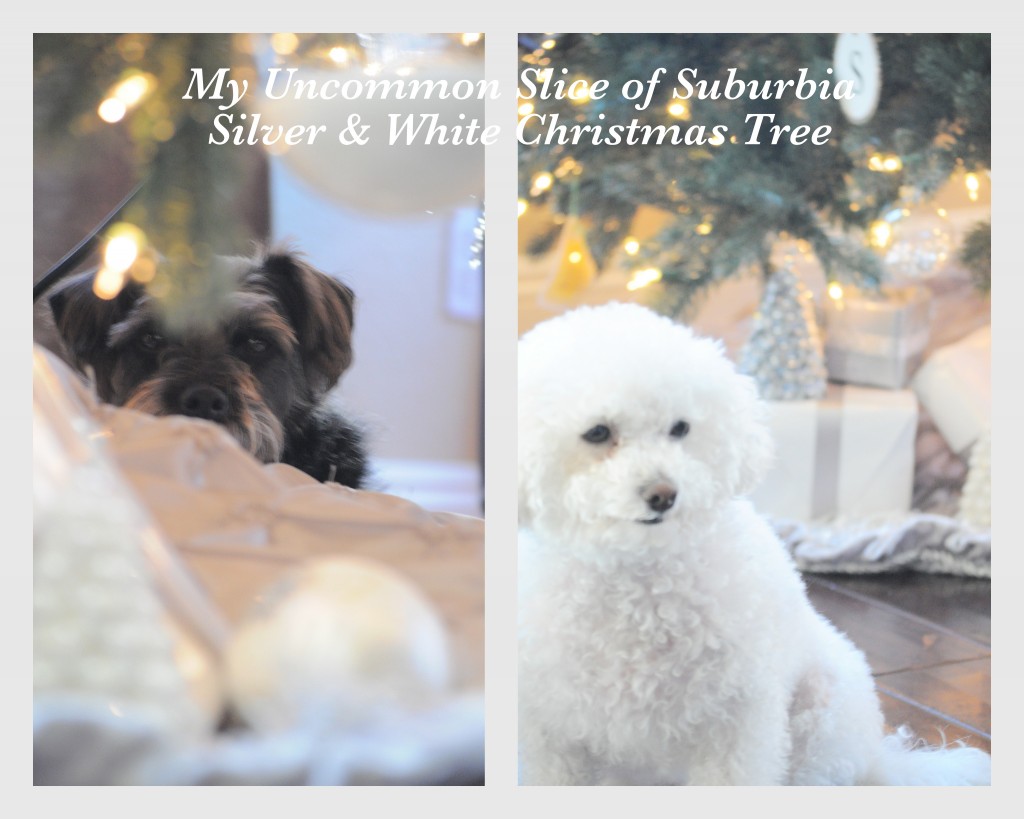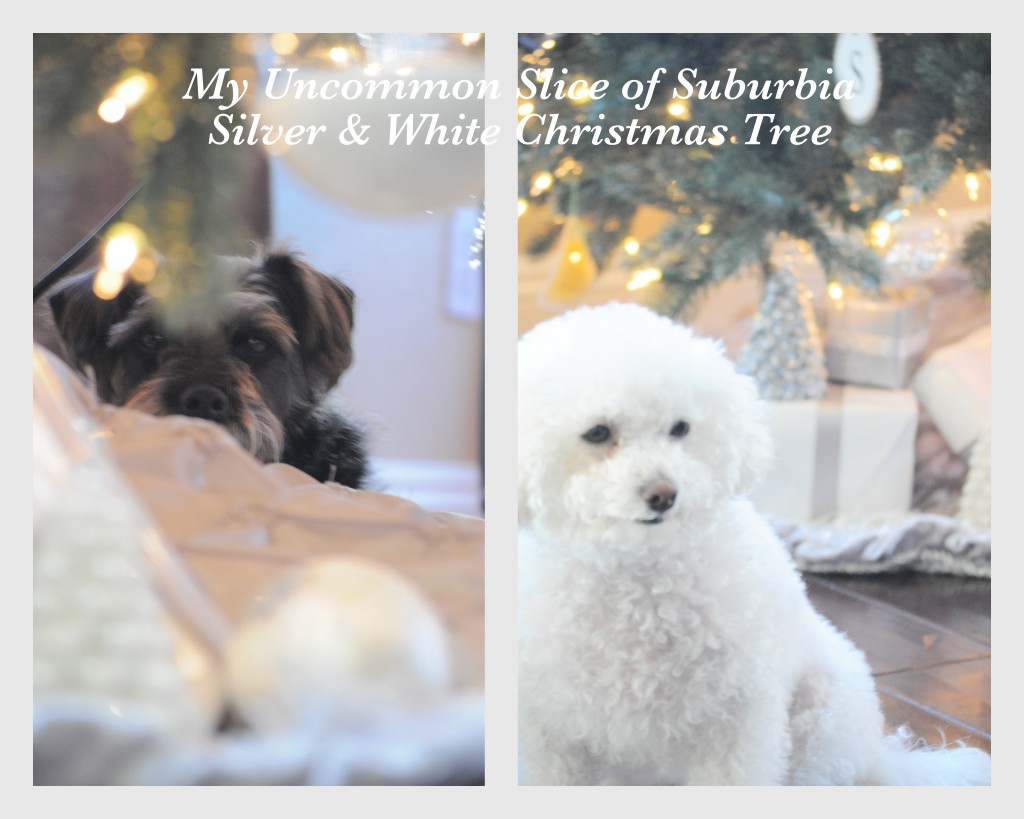 This tree looks so incredibly real and even feels real.  You would never know we didn't drive up to the mountains and cut our tree down for Christmas.
You want to hear the best part?  This Sunday Balsam Hill is giving away $1800 in giftcards, with these 12 fabulous bloggers, that is HUGE!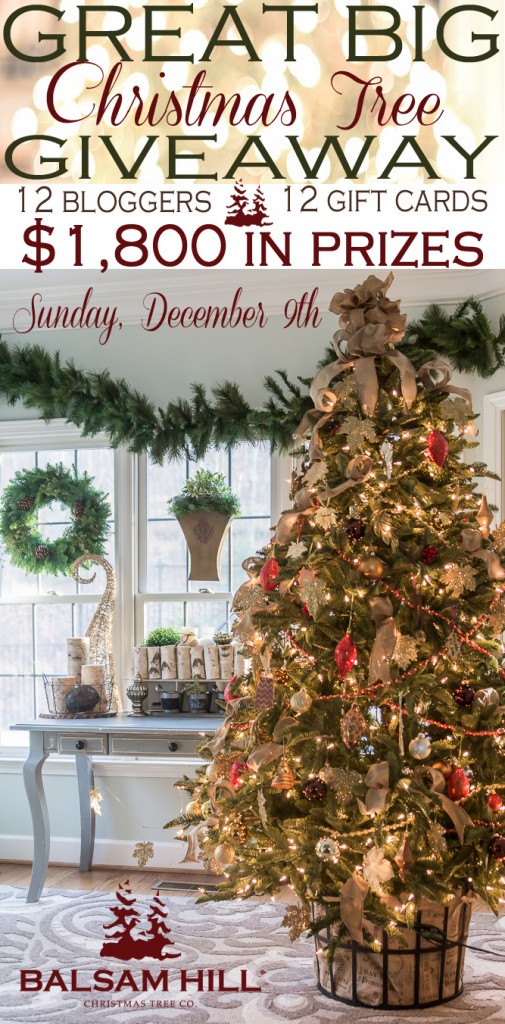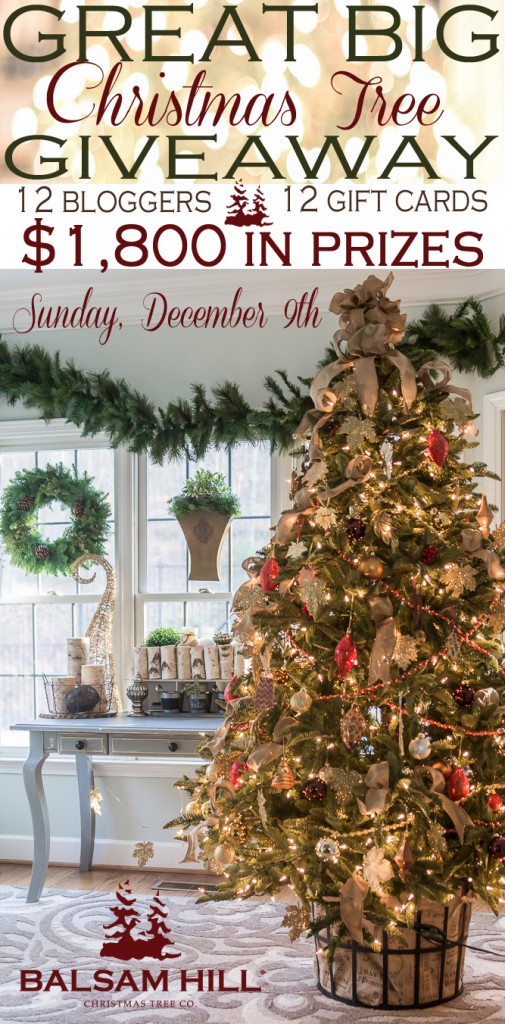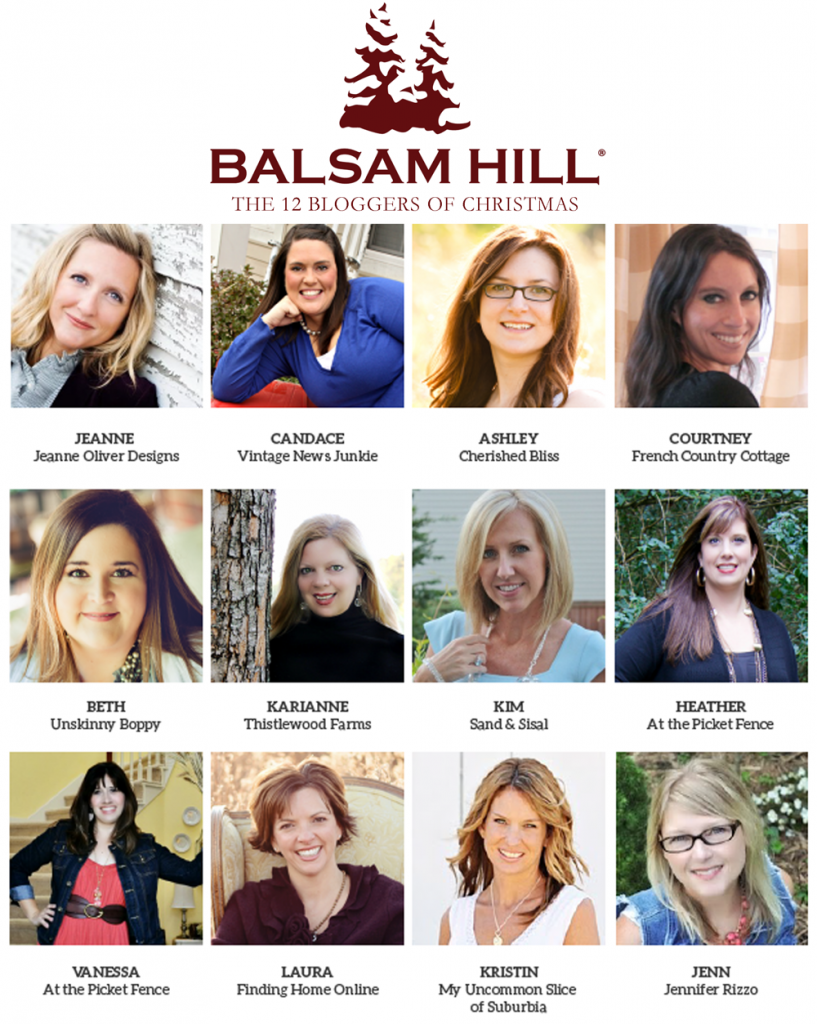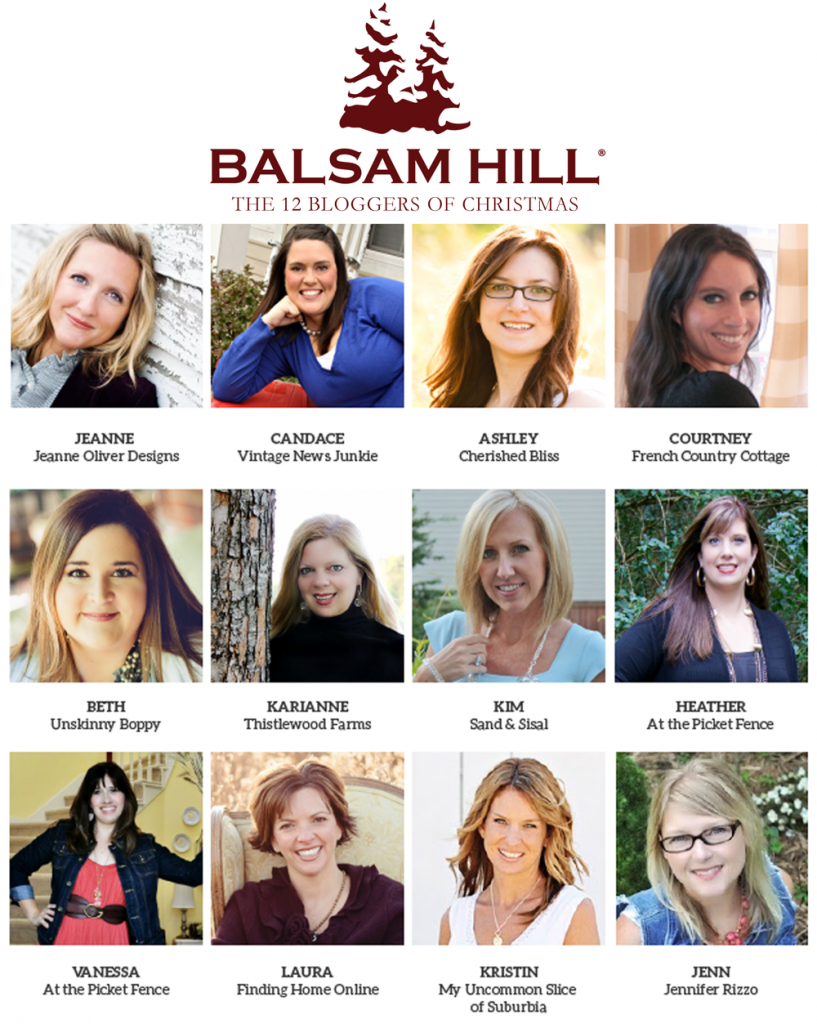 Make sure you don't miss out on all the fabulous tree's. The very talented and wonderful KariAnne from Thistlewood Farms is sharing her gorgeous and colorful tree today.  I am loving those pops of pink!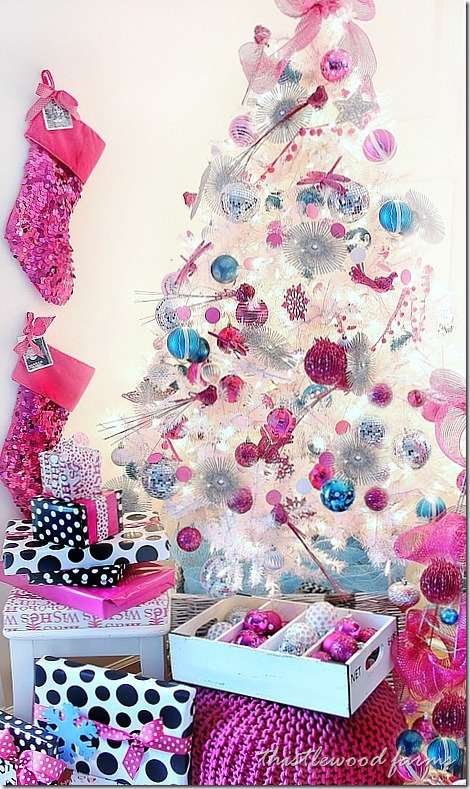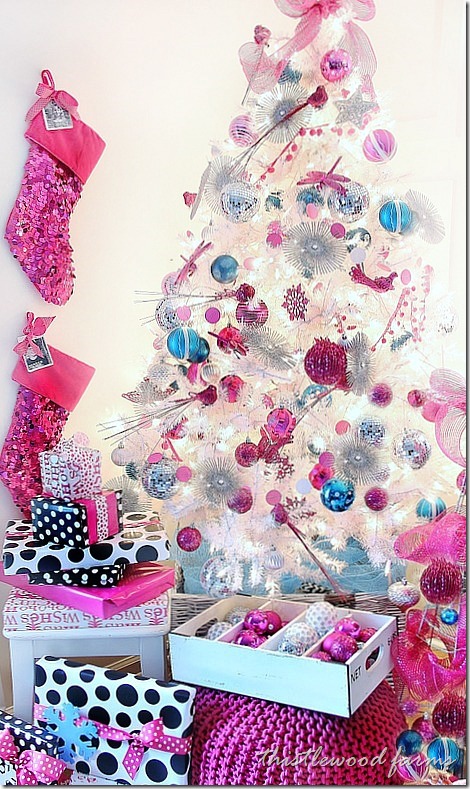 Make sure you stop in and see all the amazing tree's the ladies have put together!
Monday December 2nd:
Vanessa (At The Picket Fence)
Ashley (Cherished Bliss)
Tuesday December 3rd:
Beth (Unskinny Boppy)
Candace (Vintage News Junkie)
Wednesday December 4th:
KariAnne (Thistlewood Farms)
Kristin (My Uncommon Slice of Suburbia)
Thursday December 5th:
Kim (Sand and Sisal)
Laura (Finding Home)
Friday December 6th:
Courtney (French Country Cottage)
Jeanne (Jeanne Oliver)
Saturday December 7th:
Jen (Jen Rizzo)
Heather (At The Picket Fence)
Don't forget the Holiday House Walk is in full swing, make sure you stop by for all the fabulous tours!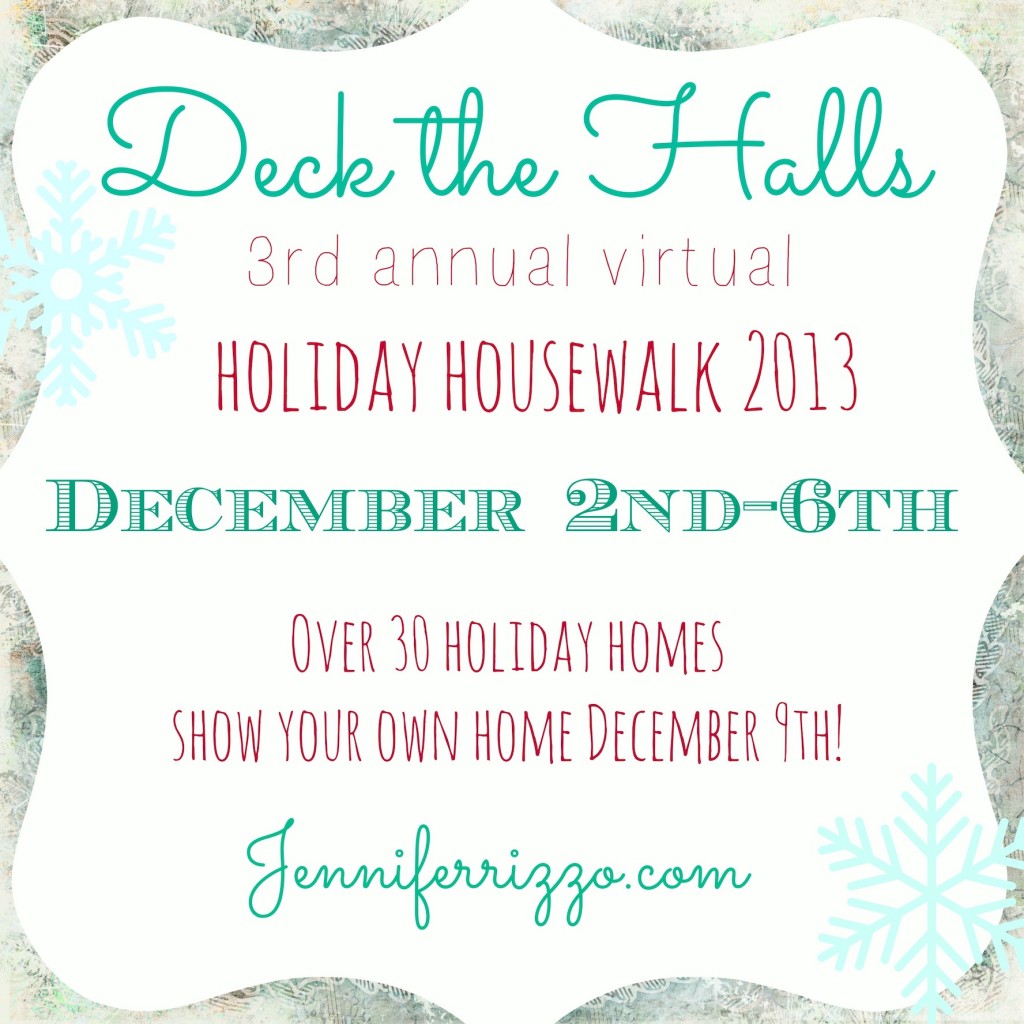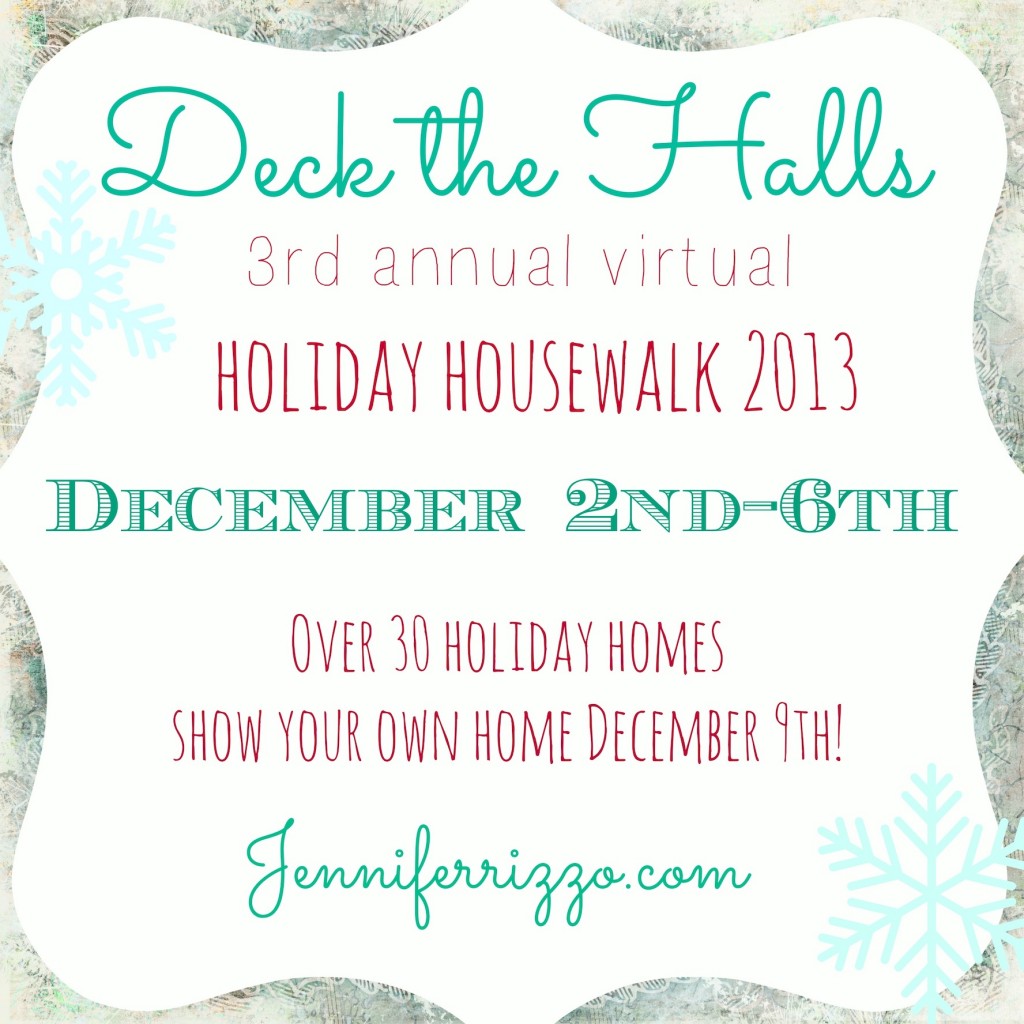 Thank you so much for taking a little time out of your day and stopping in today, I greatly appreciate it! Happy Holidays!
 Disclosure: I was not compensated for this post, however, Balsam Hill did provide me with the most fabulous Christmas Tree! All opinions are my own.
And A great big smooch to my friends over Vanessa and Heather At The Picket Fence!
Linking up