Another thermastat ~poof gone~
Call me crazy but I took the gallery wall down that I spent days on last year.
I'll be honest, I'm not a very good duster and all the little tremors we get here in San Diego helped in my decision to get rid of it.
So here is what I'm left with: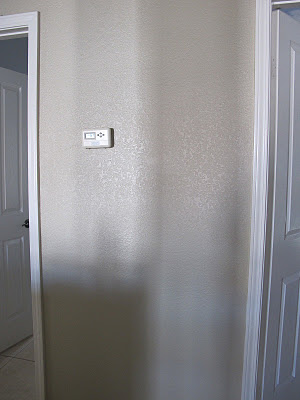 A thermostat stuck in the middle of the wall, not even centered. I swear, the builders need to consult with more females before putting the finishing touches on homes.
In the exact same hallway, the thermostat could have been tucked out of sight with the outlet right here: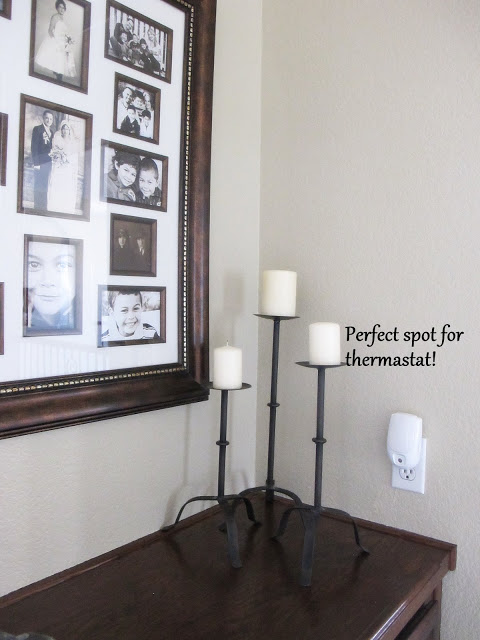 So here comes buddha person, a freebie from a friend. I like the buddha but had better plans for him (sorry).
After taking the backing off I new it would work, lots of empty space!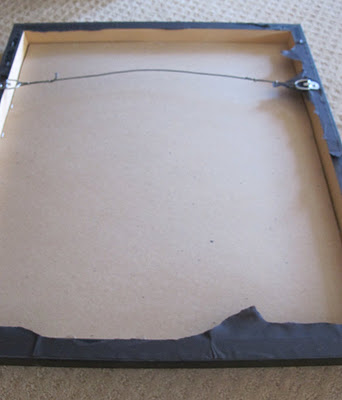 Cute picture of the boys!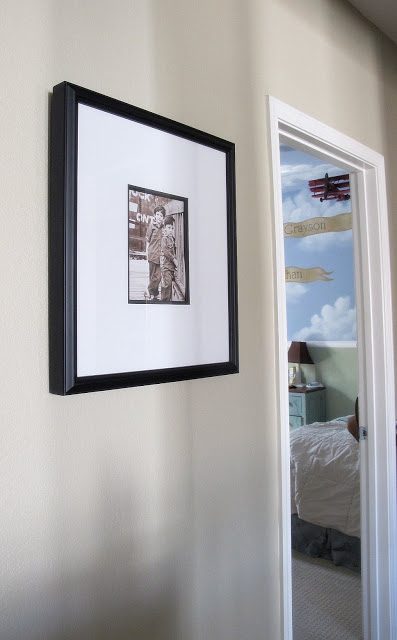 I know what your thinking, isn't it a pain to get to your thermostat? Not really, the frame is super lightweight and the thermostat is at the bottom of the frame so I just slide my hand under.
We barely use our heat upstairs in the winter, just lots of extra blankets when we are sleeping.
We turn the heat on in the morning downstairs for about an hour when we wake up and have it set to 68 degrees. That alone brings our bill up about $100 every month so we are very frugal when using our heater.
Little by little I'm getting rid of all the protruding items that barely get used in our home.
You can find this tutorial

here.
~Have a fabulous day~
Don't forget to enter this week's giveaway!
Can't wait to show you what decal I ordered.