I'm kind of loving the Naked Cake craze,  it's giving the bakers that aren't the best at decorating (LIKE ME) a little break. I can cook, I can bake but frosting and me just don't get along.  I had not one but TWO pipping bags tear and explode on me while attempting to  frost these little cakes so I simply used an everyday spoon and a knife.  It doesn't get much easier then that, seriously anyone can make these!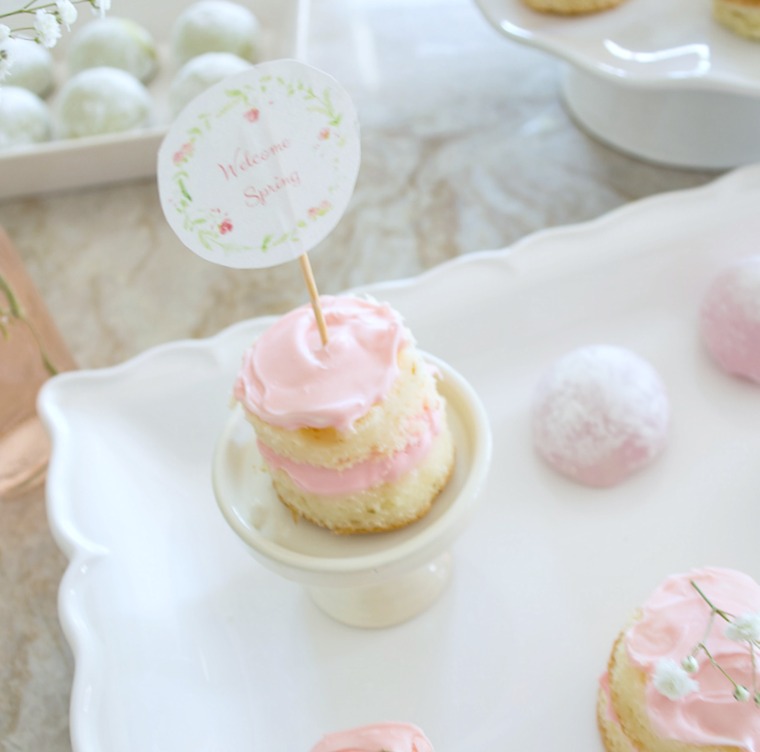 I cheated and used a box cake and pre-made frosting, my mom would not approve. (just kidding, although she did make all her cakes from scratch)
Supplies:
Box Cake or Homemade Cake
Pre Made or Homemade Frosting
Cake Knife
Butter Knife
Stainless Steel Biscuit Cutter
(I use these from Amazon all the time)
Decorations For The Top
Directions:
Bake 1 sheet cake and allow to completely cool.
Using a cake knife, cut the top of the cake off (if needed) so you have a flat surface.
Using a biscuit cutter, start cutting out the cake rounds. I was able to get several rounds from one sheet cake.
Depending on how big you want the cake rounds you can leave the cuts as is or you can cut the rounds in half.
Scoop a small amount of frosting and lay it in the center of the first layer of cake. (A pipping bag would work great for this but mine tore and exploded mid assembly, so this is the alternative)
Place a top cake round on top of the bottom one, pressing down slightly.
Frost the top cake round in the same manner, I simply used a butter knife and it worked out just fine.
Finish it off with edible flowers or a beautiful printable.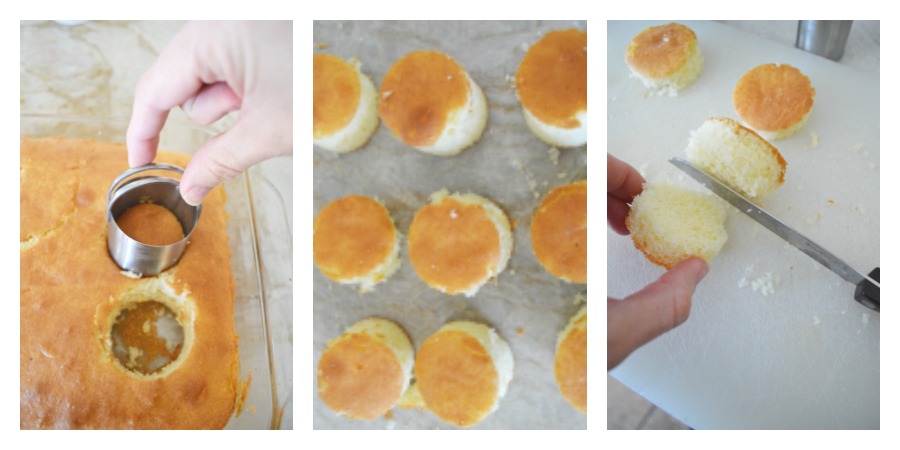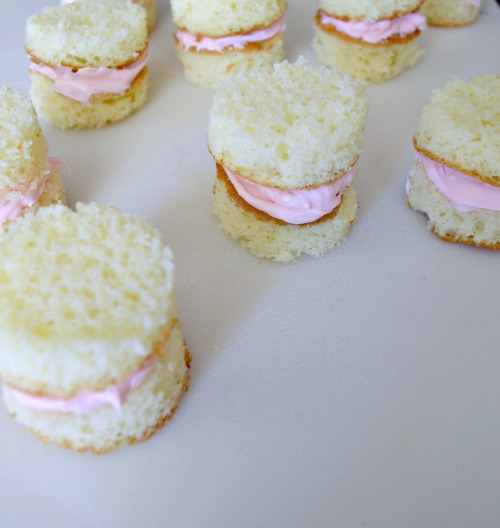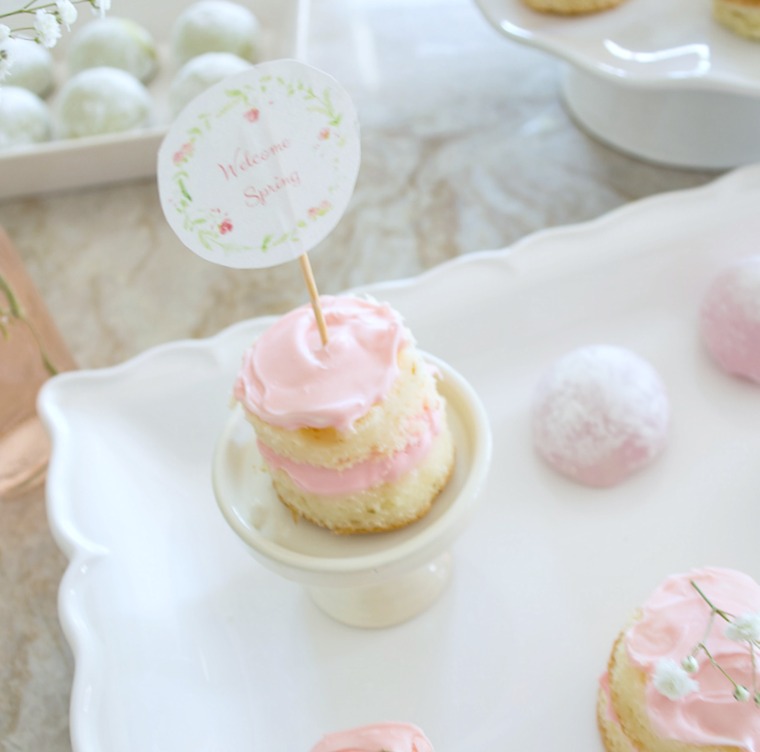 These worked out to be the perfect small bites for a ladies brunch last weekend, just the perfect amount of sweetness.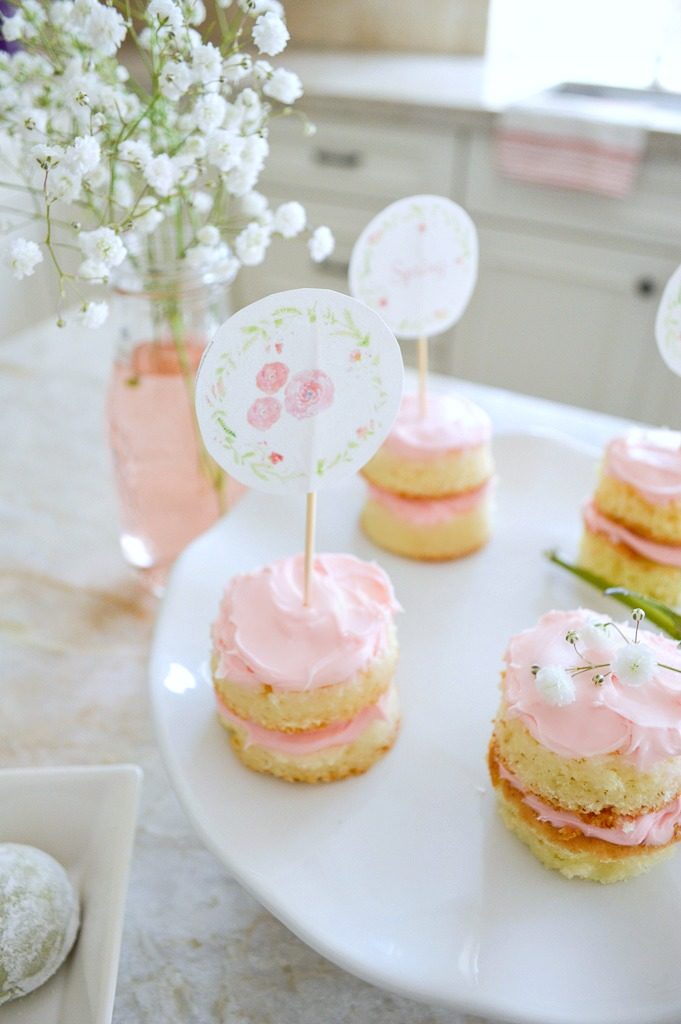 If you would like to download my free Spring Printable to use as toppers, simply follow the directions below.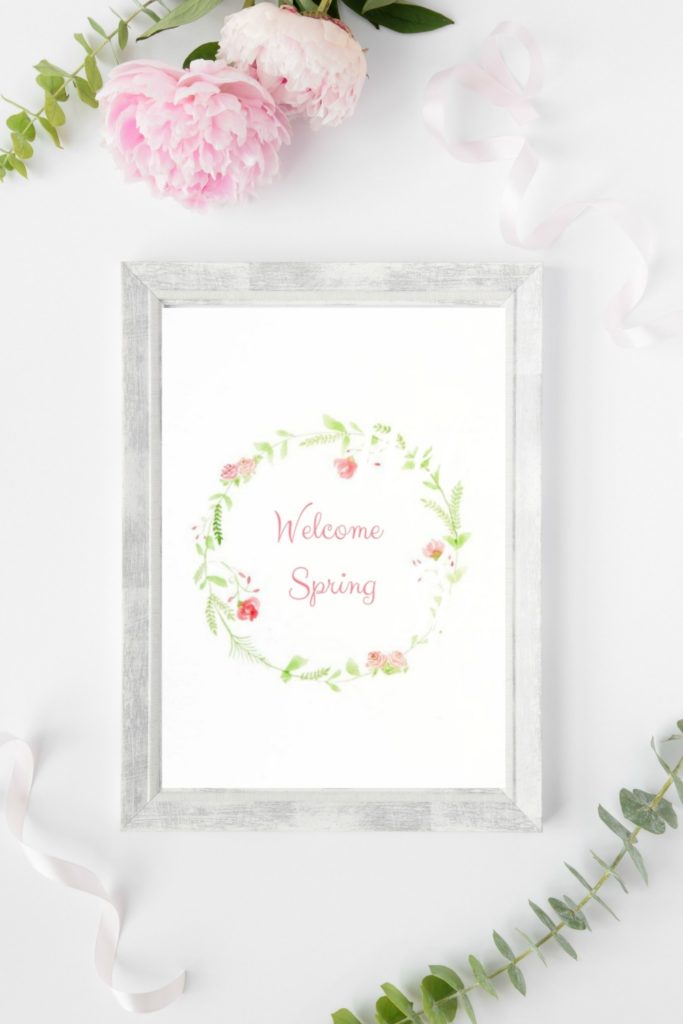 Simply click on the link of the printable you would like, it will take you to the site where you can download and then print.
I have also made a printable that is blank  in case you want to add in your own quote!  After you download the image, simply upload it to Canva and add your own favorite words in the center for a unique touch! Canva is an easy to use online design program.
Font Used: Clicker script
Color Code: ff8795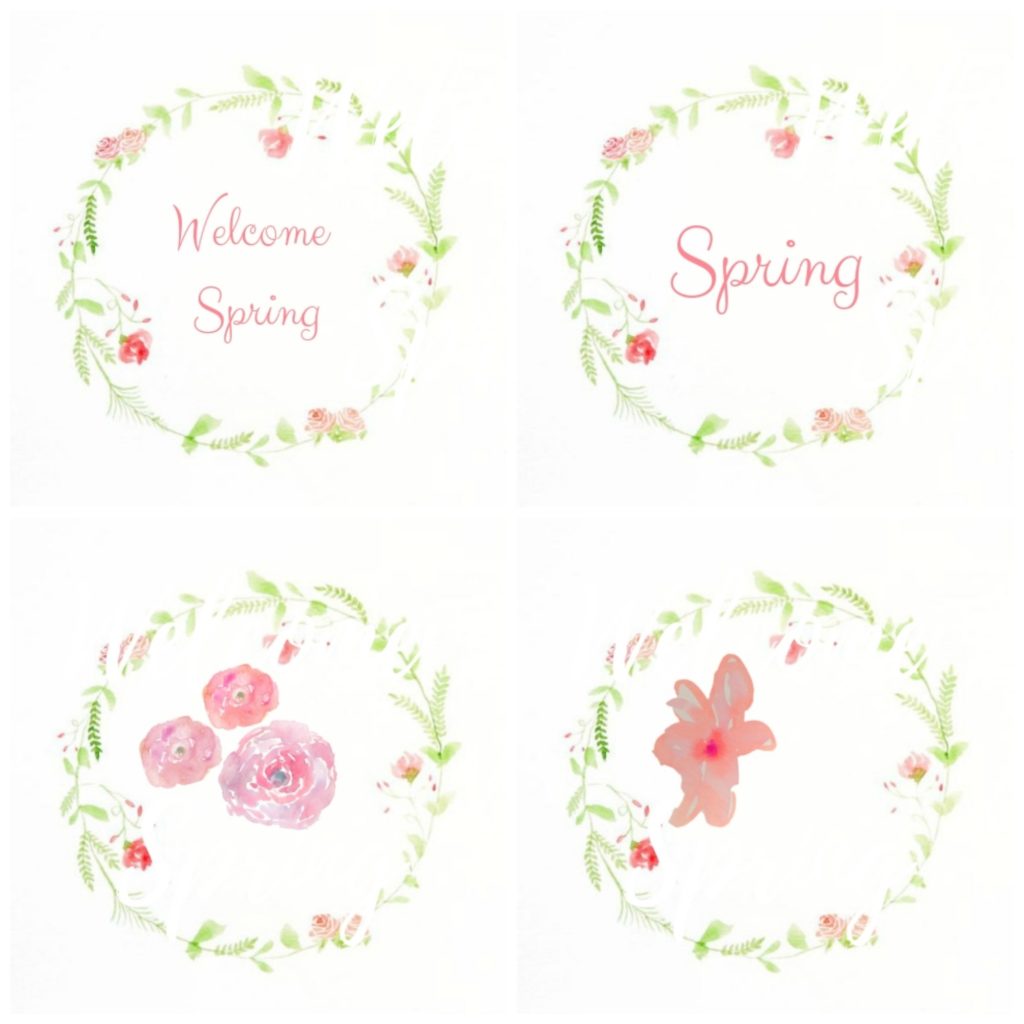 Thanks so much for stopping in today, happy EASY baking!