Progress in the yard including french country cottage garden inspiration
Hi Friends, I feel like it has been so long since I have posted about our backyard progress.  I thought it would be fun to share where our inspiration comes from along with the plans and progress today.
Although I was sad when our antique chandelier we had hanging in the mudroom started having electrical issues, I knew it had to go and I knew exactly what to do with it.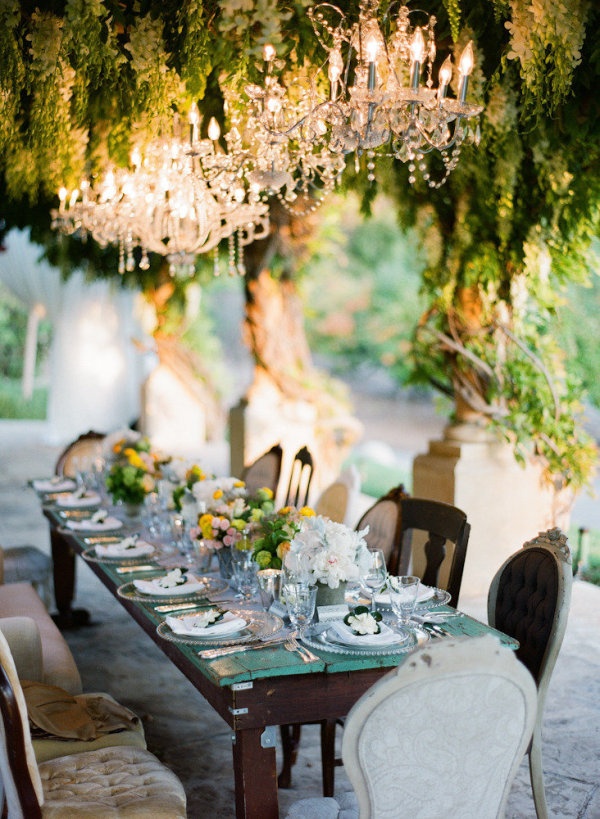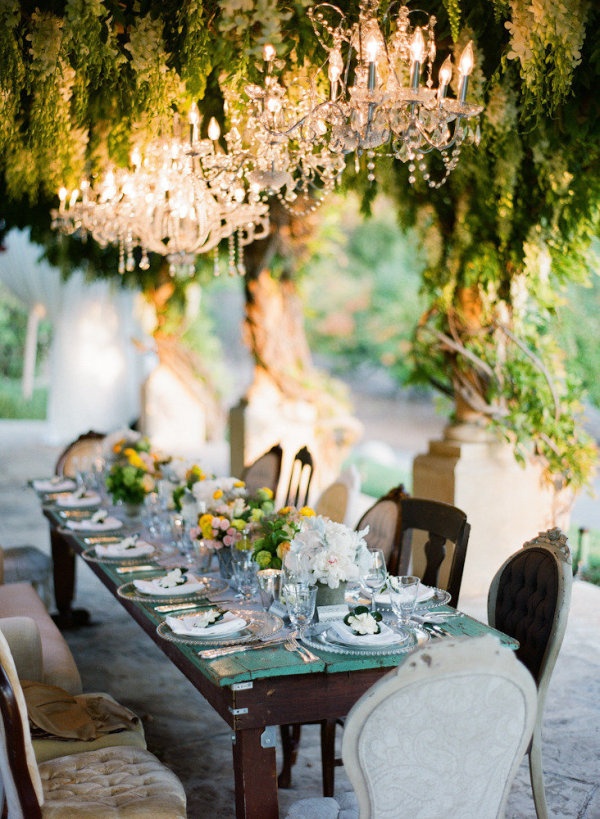 We love to entertain and since we are so fortunate to live where the climate is pretty amazing year around, my sweet husband hung the chandelier outside.  I'll eventually add LED lights.  It fits beautifully under our trellis just outside our kitchen and sitting area.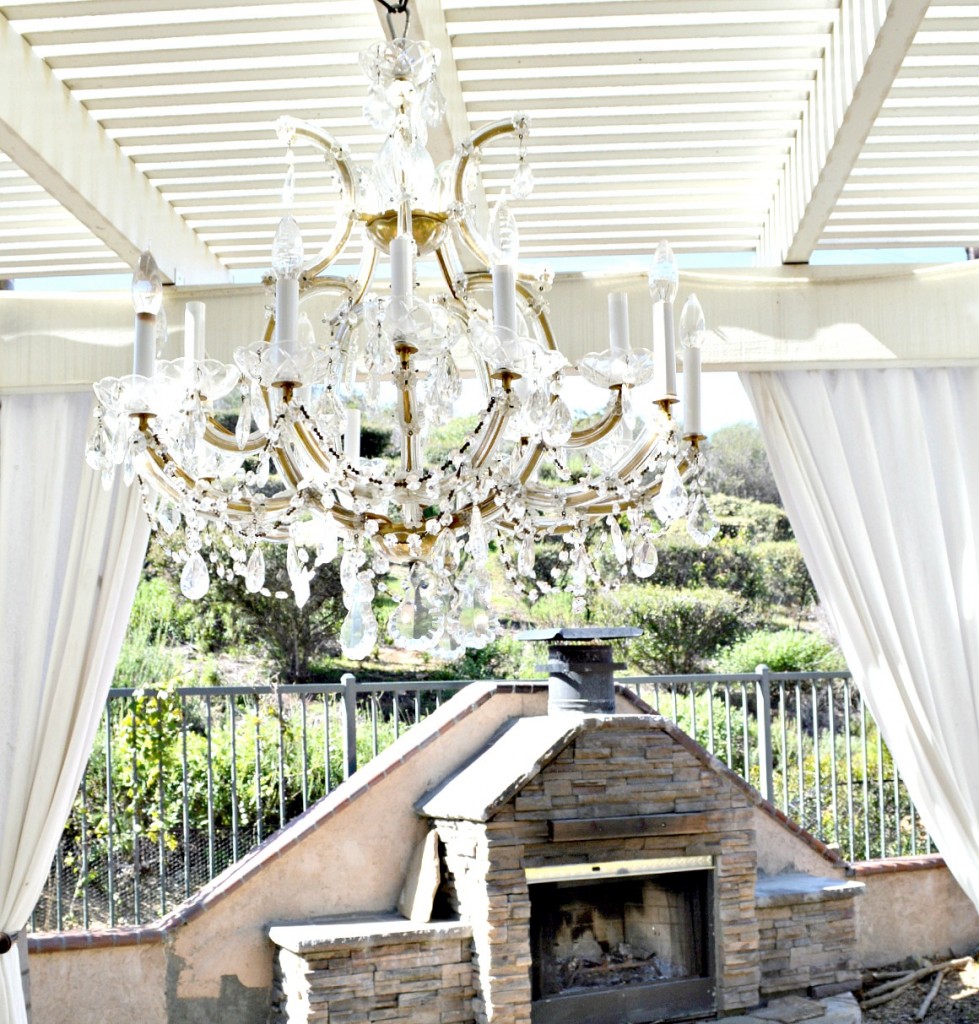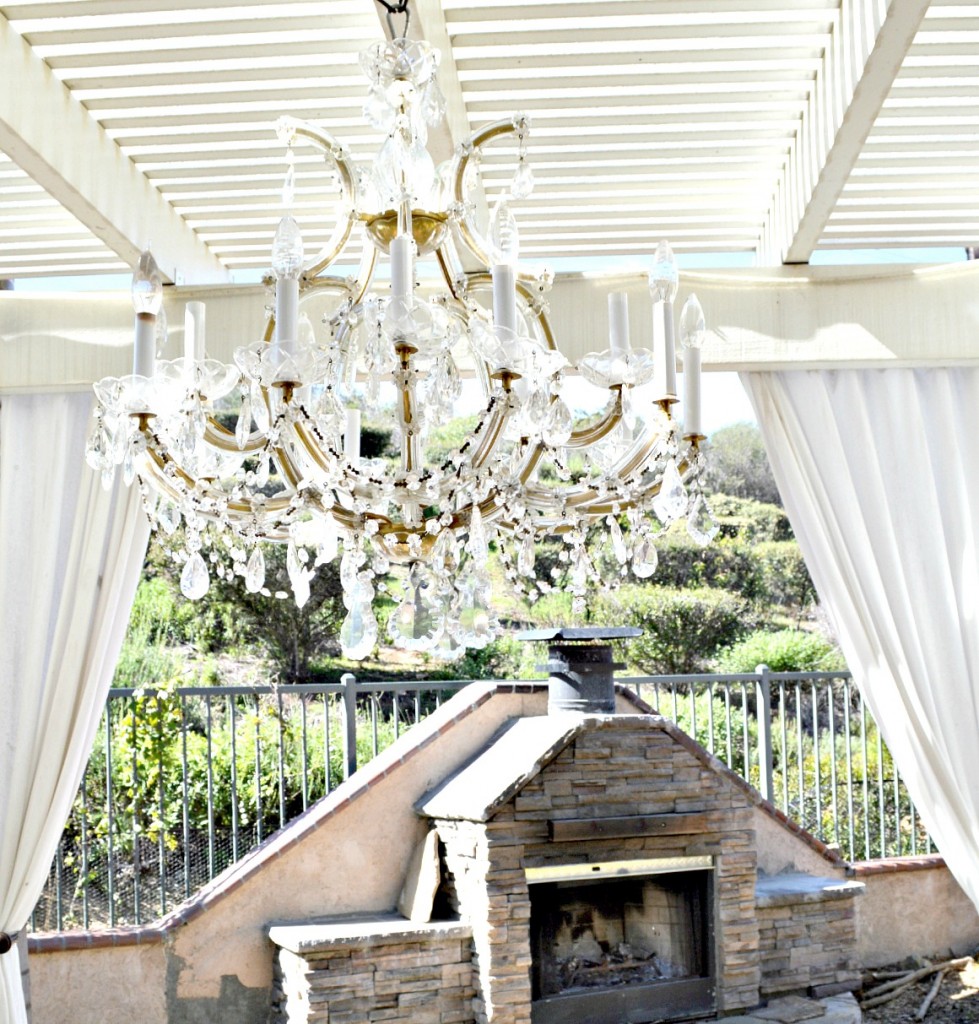 The Fireplace in the back is complete, promise a DIY tutorial coming soon!  We just have to add a little patch work on the cement wall to tie it in.  If you remember, back in June, we scored all this stacked stone off craigslist for $30 so the hubby went to work!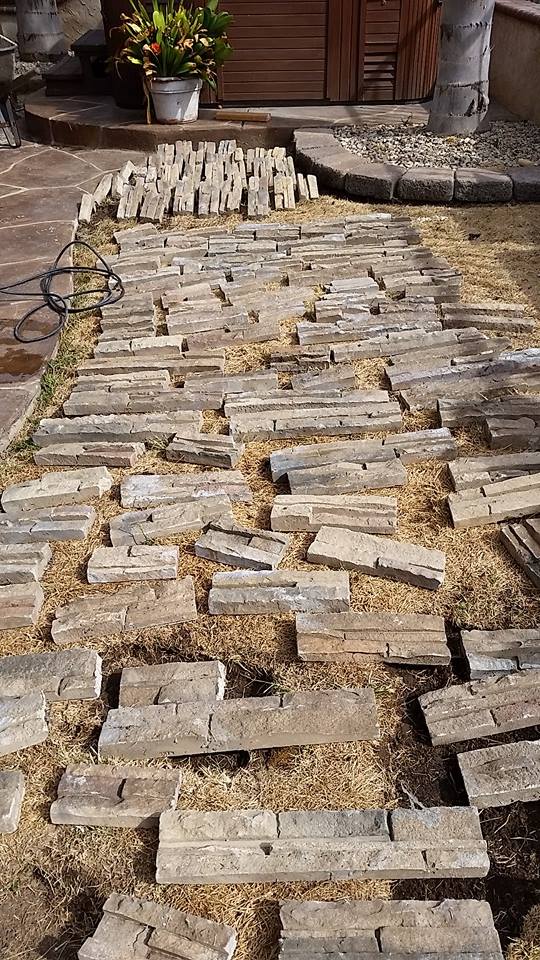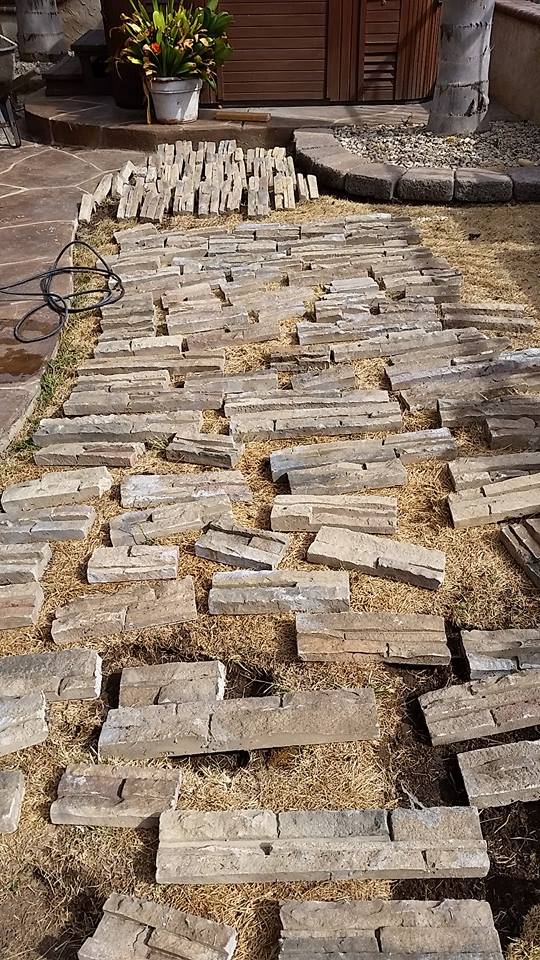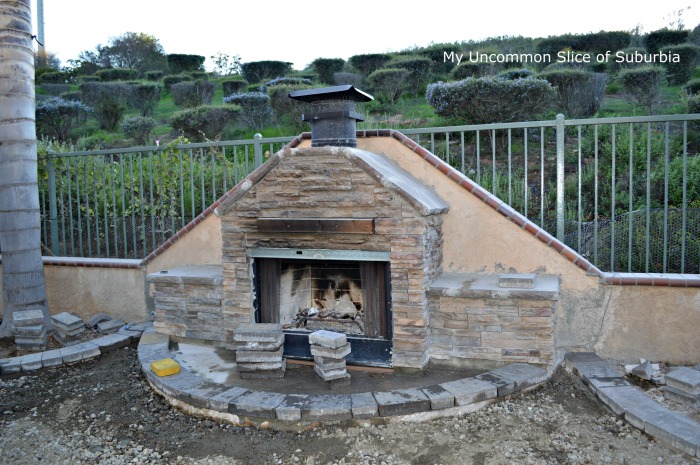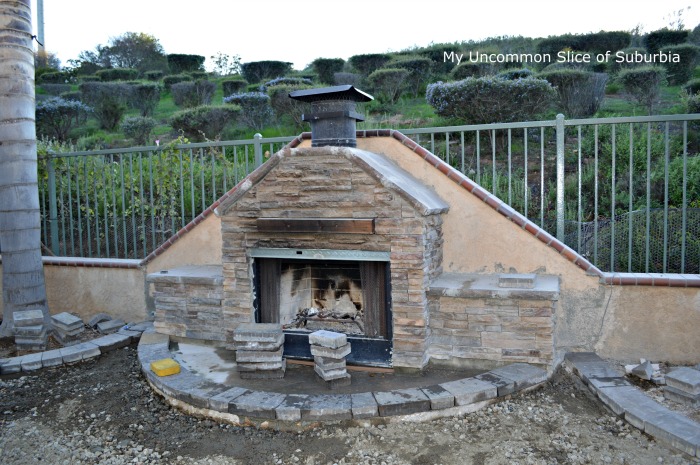 About 2 weeks ago I found a listing for 1 year old pavers, about $3000 worth of pavers for $300, another score! I snapped this picture when we had only unloaded about half of the pavers, crazy!    As you can see in the picture above we have started the installation, it is a HUGE job.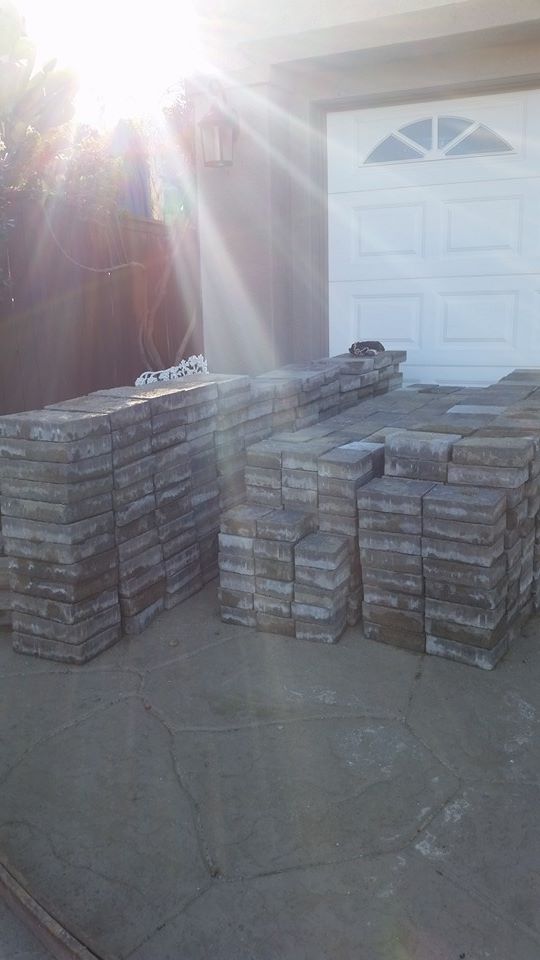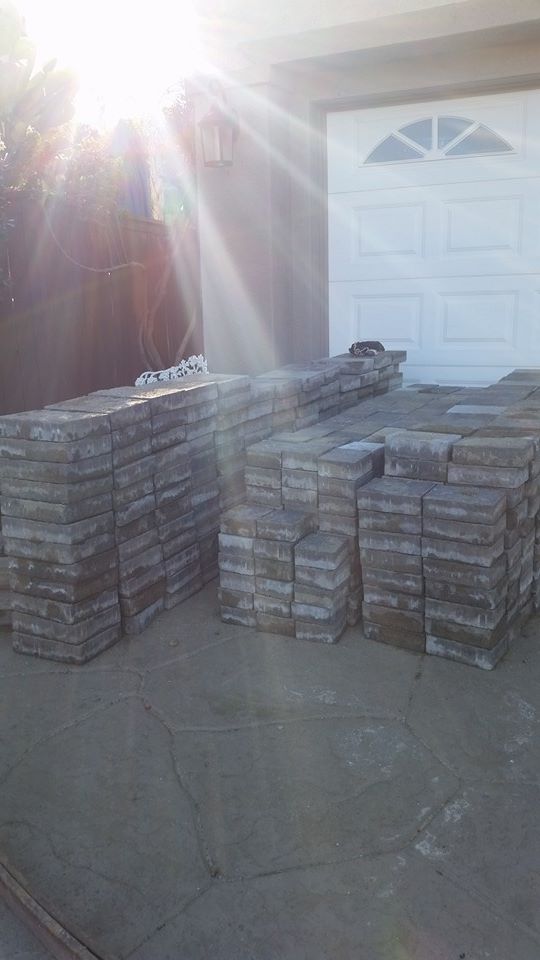 Since we are in a drought here in San Diego we are limited to our outdoor water use, eventually all of our grass in the backyard died.  This is when we decided to get rid off the grass and I came across the pavers.
We are envisioning  soft scape and arbors mixed in with pebbles, pavers and stone.  Plants along the borders for a beautiful french country cottage style garden.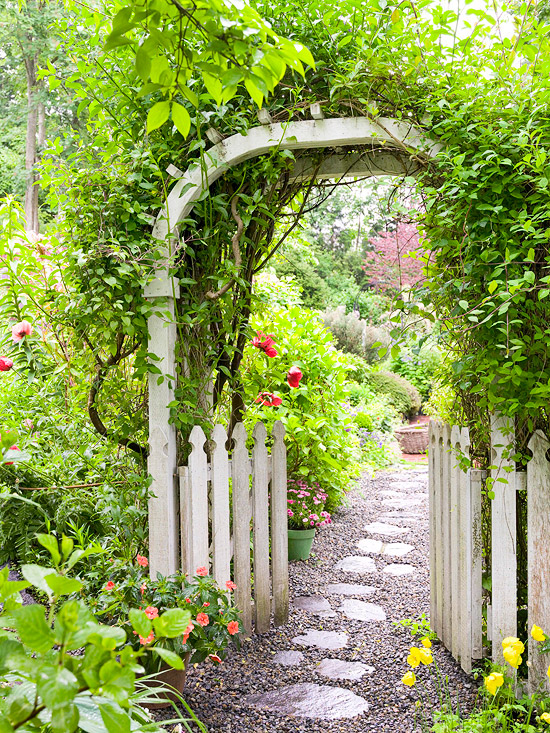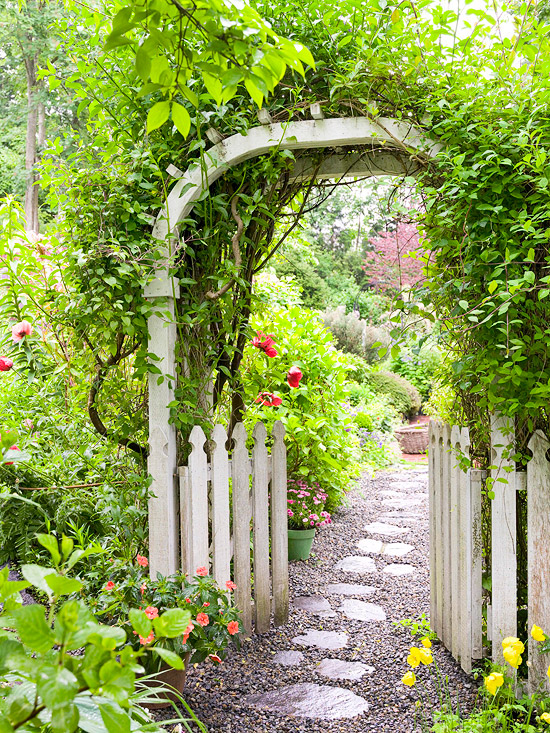 I love the idea of urns along the pathway to really tie everything together.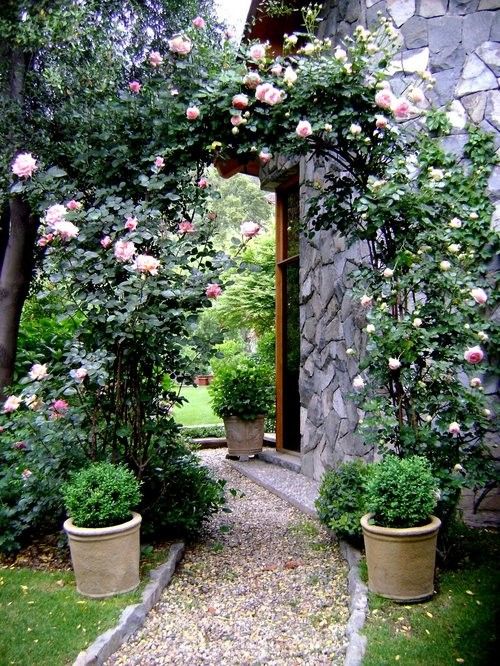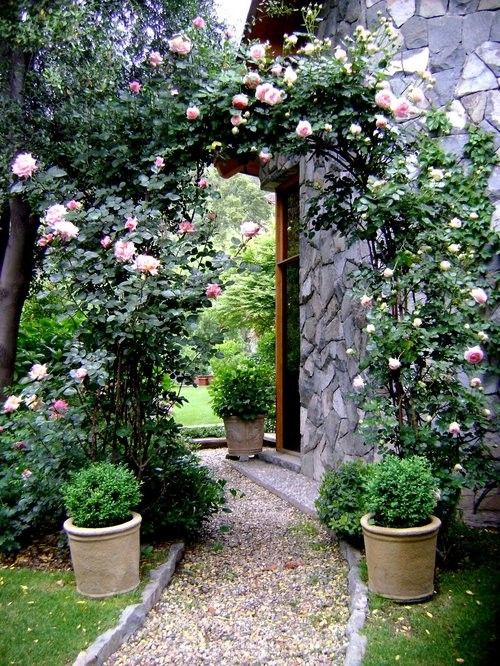 Via
We are hoping by Spring we can have everything complete so we can truly enjoy the outdoors with friends and family!  I'll be posting some pictures on FB and Instagram over the next week of our progress.  Thanks for stopping in today!