It's no secret that I love succulents and today I'm sharing how to make these cute mini succulent planters. These are so versatile and super simple to put together plus it's nearly impossible to kill a succulent!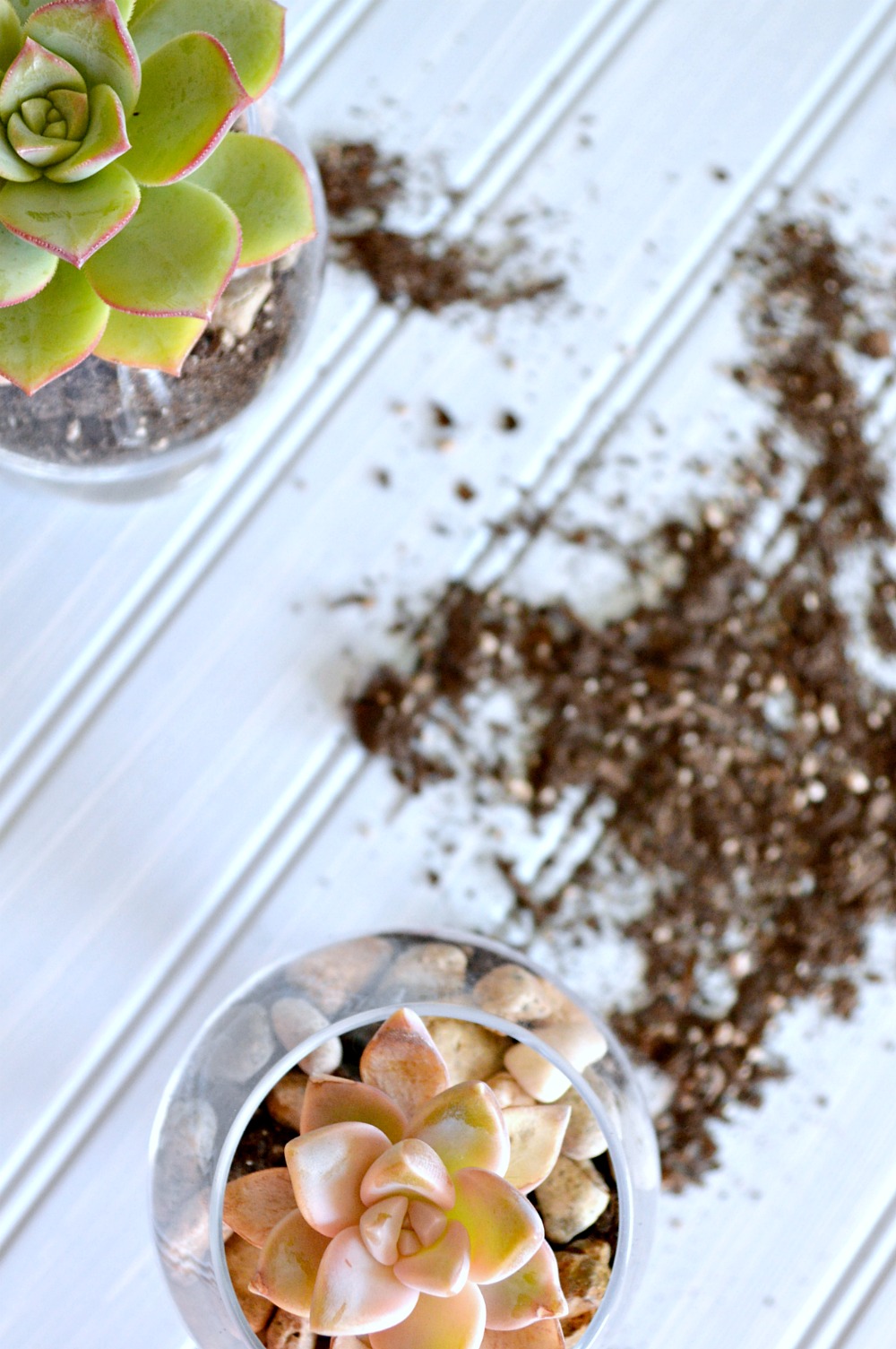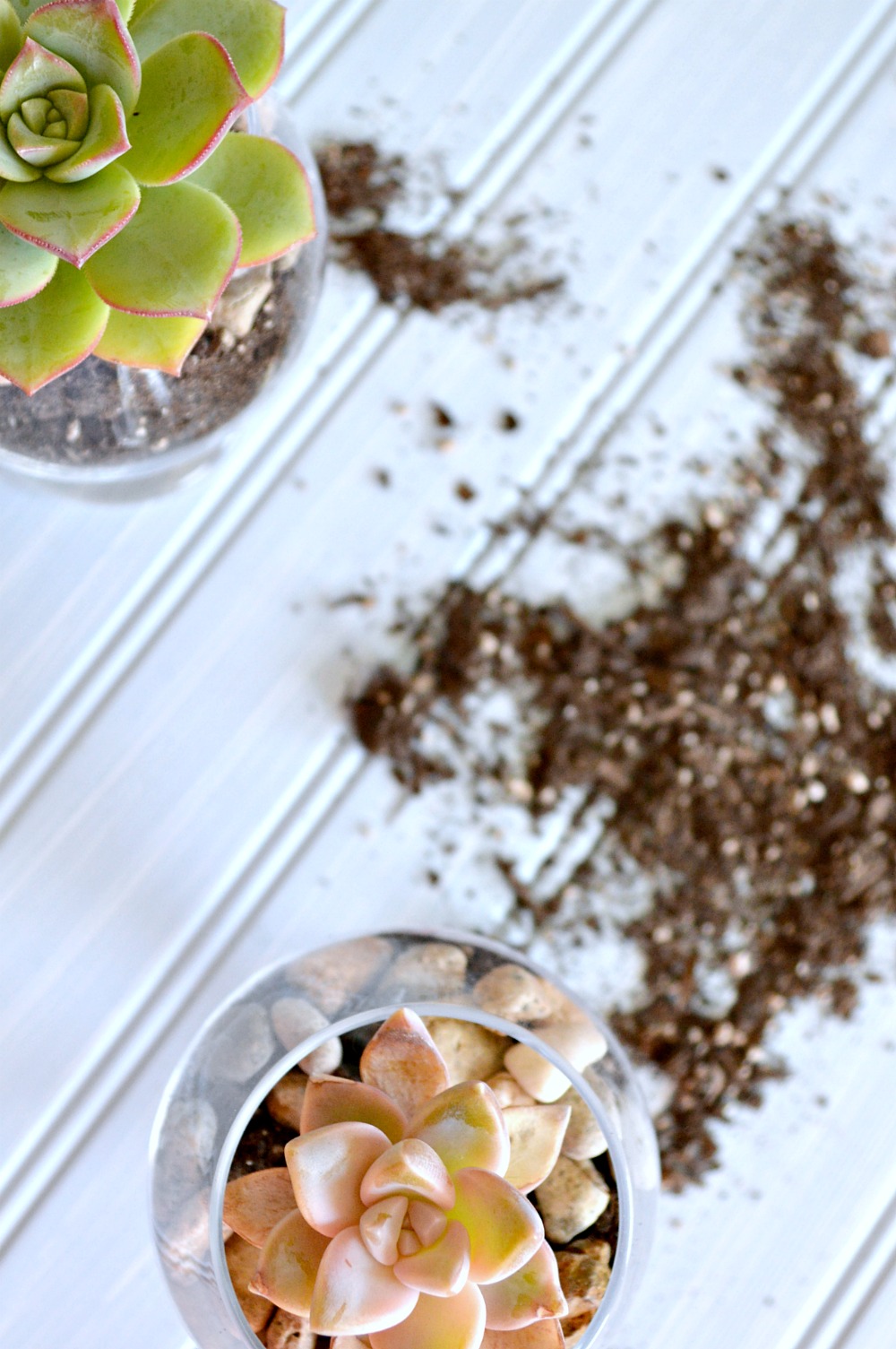 Supplies
Succulents
Organic Succulent and Cactus Soil
Gravel
Glass Container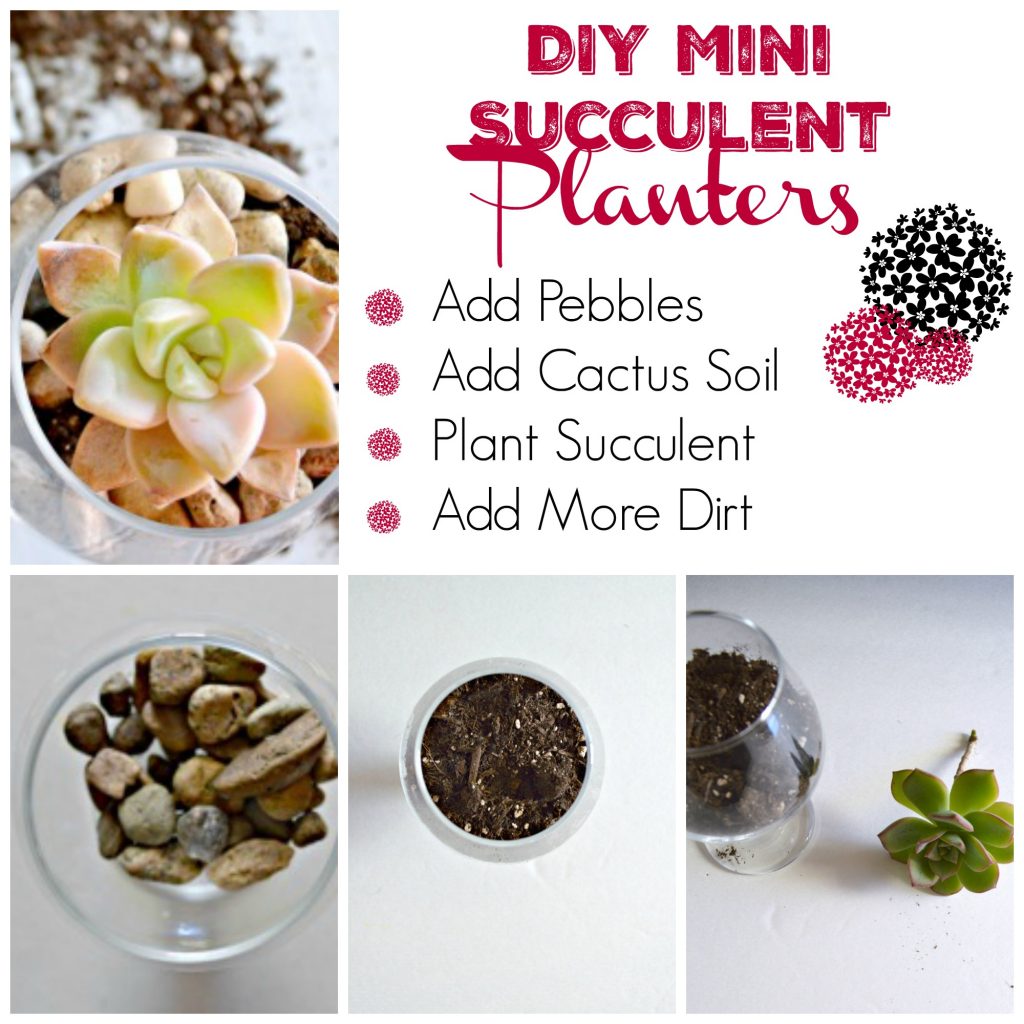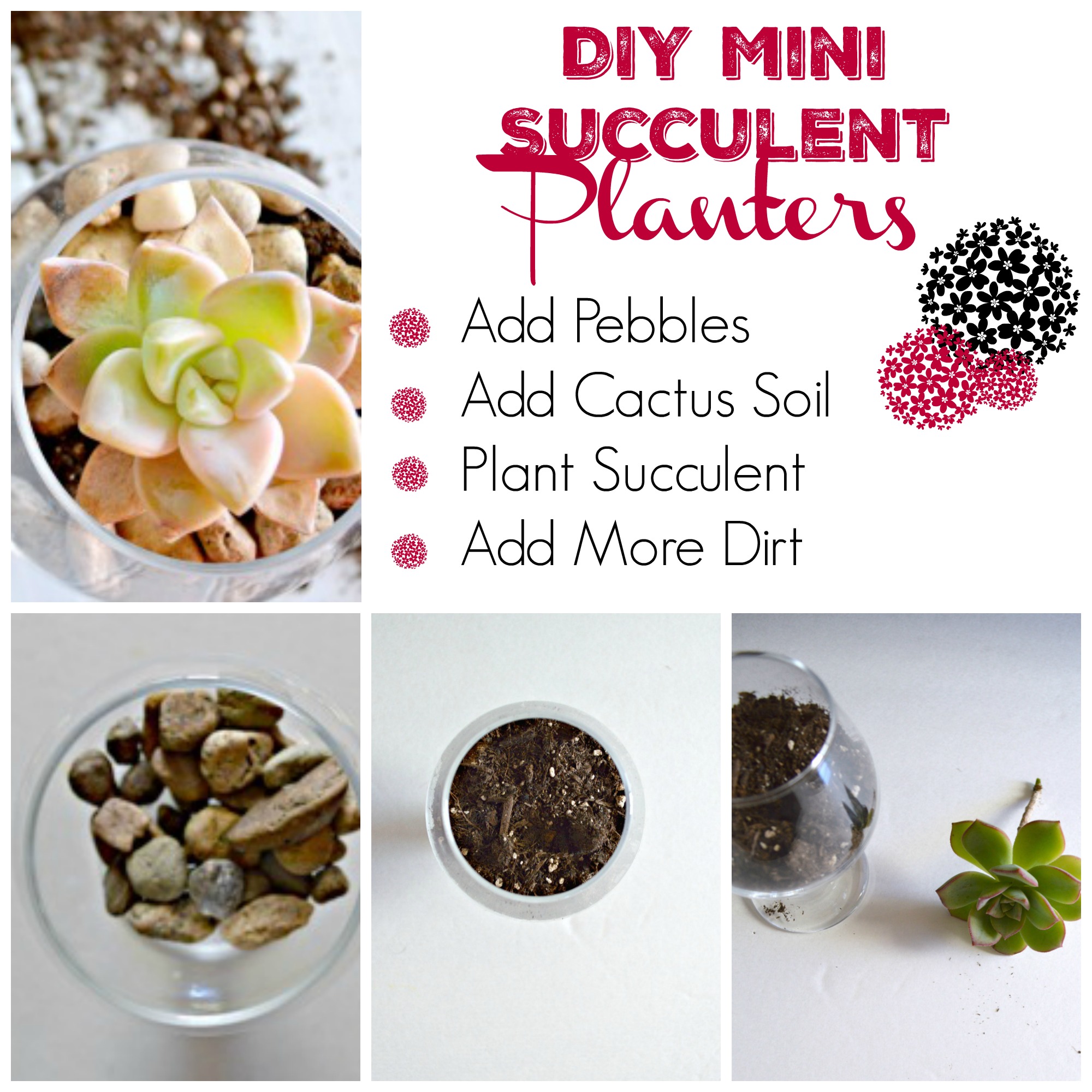 For the containers I used a snifter glass, you can find them in the dollar store. I filled the bottom of the glass with gravel which will provide the drainage.
Next, fill half the container with cacti/succulent soil.
Add the succulent and more dirt on top, followed by more pebbles.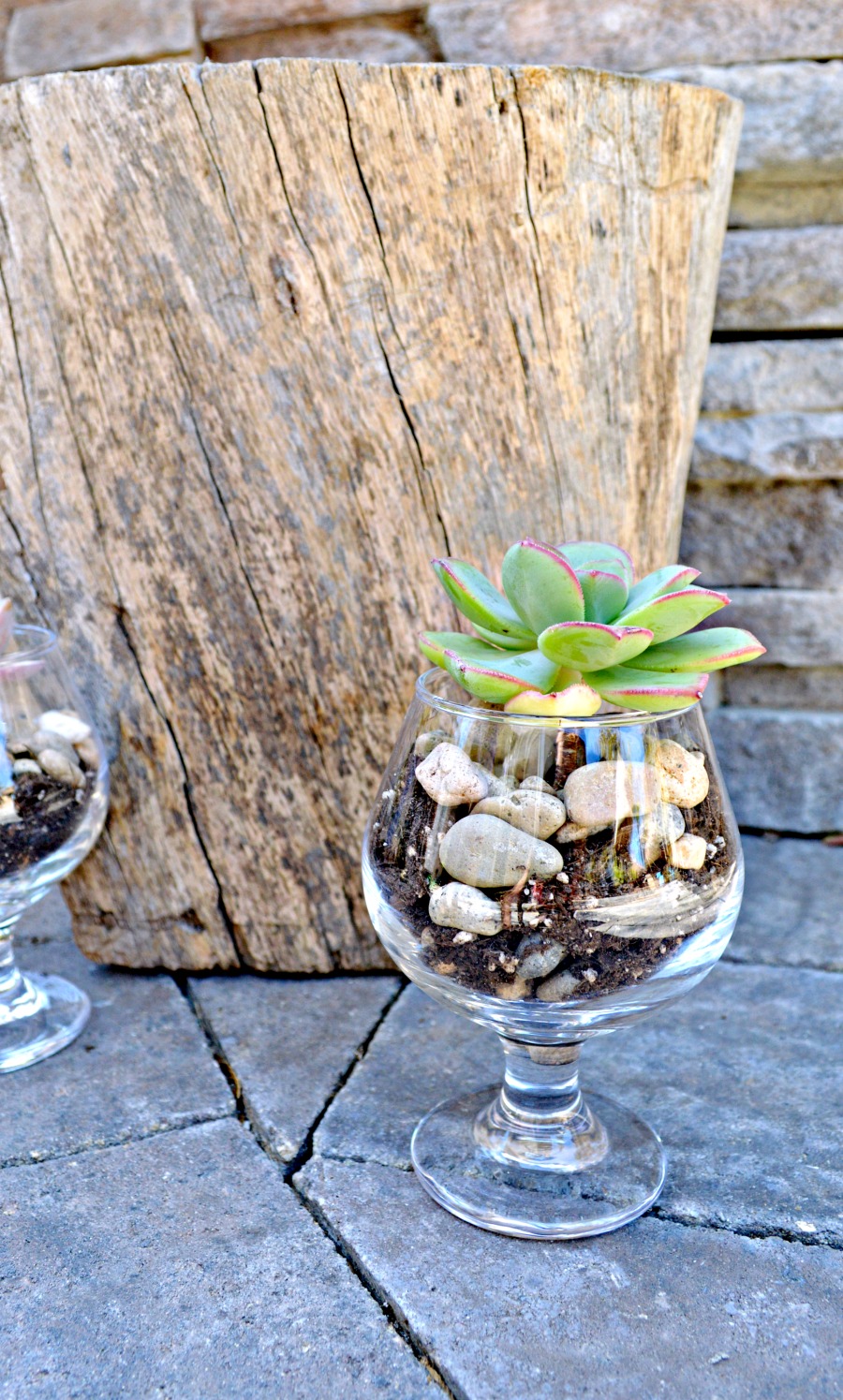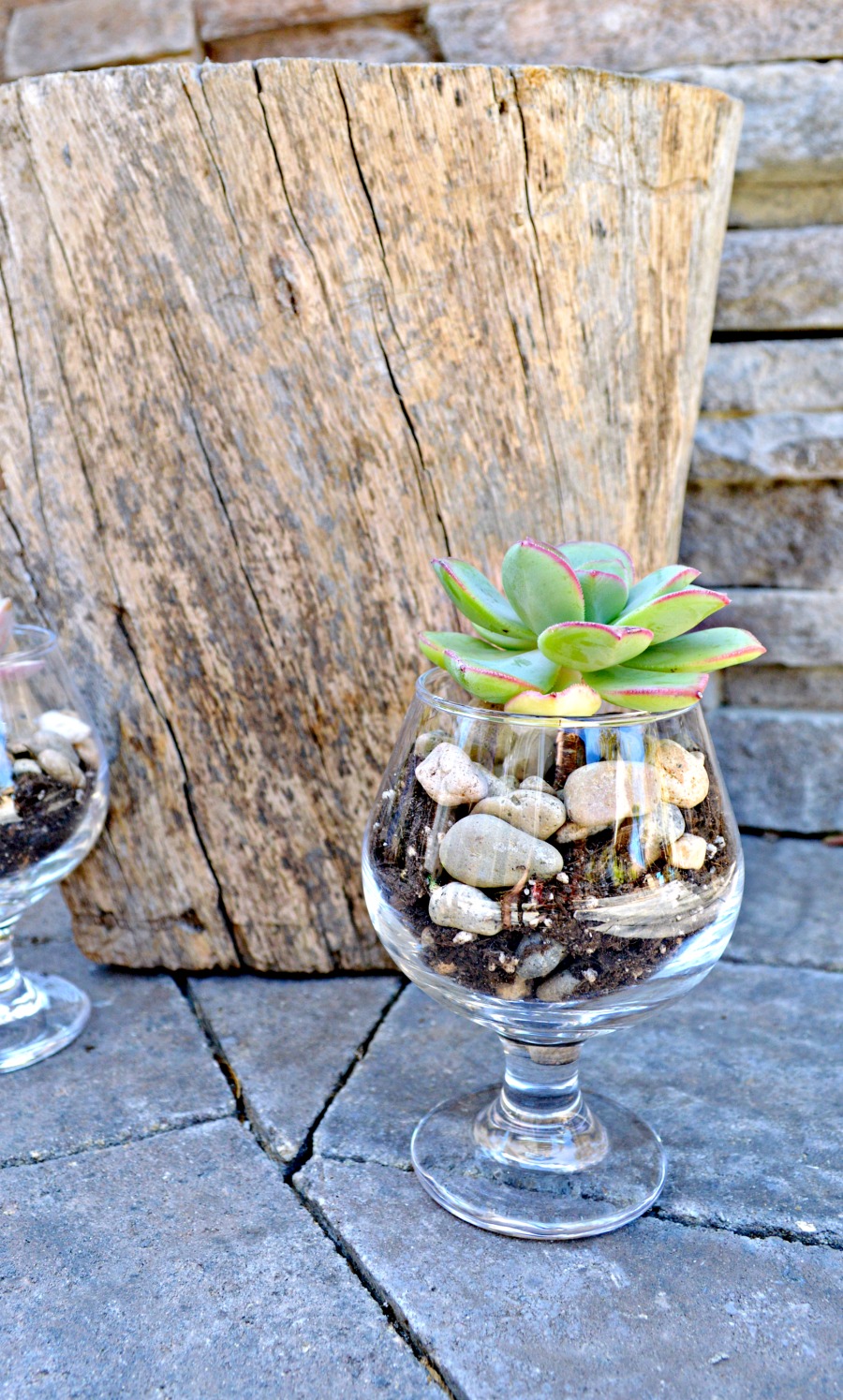 Voila, all done and oh so easy!
Time to check out all the wonderful easy tips on decorating those pots, gardens and plants for summer!
Thanks so much for stopping in today, hope everyone is enjoying SUMMER!
*This post contains affiliate links