How to Grow a Windowsill Herb Garden
Who doesn't love natural greenery? Everyone in the world loves and enjoys looking at trees, flowers and cute plants. Living in a house with a yard or a big garden is not an available option for all of us. You shouldn't be disappointed anymore, if you don't have appropriate space to turn into a garden. A windowsill herb garden is the perfect option for you. I am a nature lover and have been in that same situation. I can't tell you how thrilled I was when I harvested my herbs for the first time. Knowing how to grow a windowsill herb garden will definitely make your life better. Your small garden will provide your home with clean and fresh air. You will always enjoy beautiful natural scenery. If you appreciate the taste of fresh herbs in food, your garden will be a permanent source of freshness. In this tutorial, I will explain my experience ingrowing my own windowsill herb garden.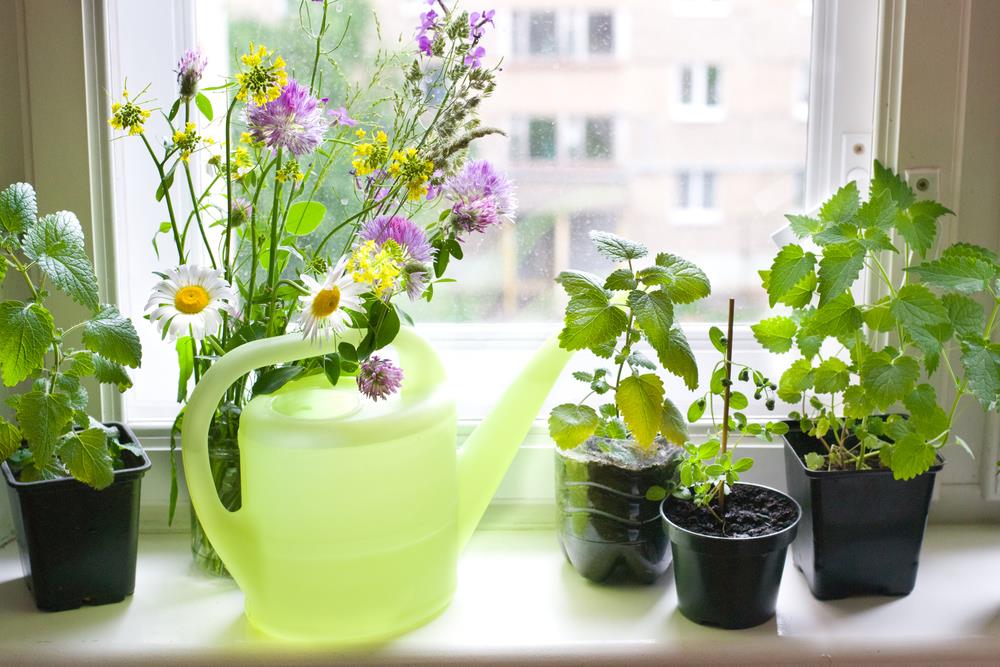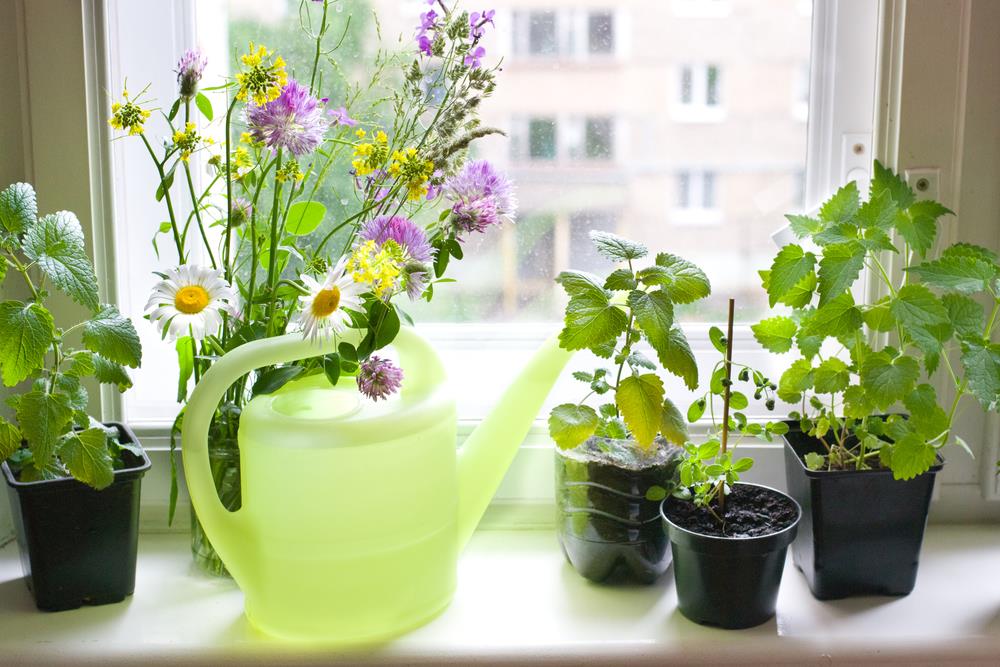 Necessary Items and Materials
In order to make the most of this tutorial, you need to prepare essential items.These items are:
Pots
Seeds/ Small plants
Soil
Fertilizer
Watering cans
#1. Pots
There are many types of pots you can use to plant you herbs. You can buy separate or individual pots for each herb. You can also buy a wide modern planter that can host three or four plants at once.I personally prefer separate pots. Those pots must have drainage holes at the bottom. You shouldn't select deep plant containers, as all herbs have shallow roots. The depth of my pots ranges between 7-8 inches.
#2. Seeds
You have absolute freedom in selecting the seeds. I love the refreshing smell of mint, rosemary and oregano. Seeds are not the only option you have for growing your garden. Watching your plants grow from seeds is very special and precious. However, it can take forever to see the result. Small plants or plant starters are the easier option.
#3. Plant Starters
They are my favorite choice as they are not as demanding as seeds. They don't require much time and patience. You can easily get those small plants from gardening stores.
#4. Soil
Soil is the home for your little plants. If you want a good outcome, you should select high quality soil. Your selected potting soil needs to be airy, organic and able to absorb water well. A good potting soil should contain perlite. Perlite enhances the performance of the used soil. If someone recommended using heavy garden soil, you shouldn't follow such recommendation. Heavy soil doesn't provide proper drainage. It can also lead to rotting the roots of your plants as it sometimes carries disease organisms.
#5. Fertilizer
I recommend using fertilizer. You need to get a good fertilizer for your small garden, but you must use it wisely. Too much fertilizer will severely hurt your herbs and ruin their unique taste. I strongly recommend using an organic fertilizer as it will be gentle on the plants. I used to fertilize my windowsill
garden each 14 days.
#6. Watering Cans
Those cans are totally logical items. There are no certain specifications for them. Just don't forget about buying them.
Practical Steps For Planting A Windowsill Herb Garden
Now that all your materials are ready, your gardening experience is about to begin. In order to successfully grow your windowsill garden, you need to follow these steps:
Step 1: Use the Soil
Prepare the selected potting soil and fill the pot with it. Dig holes in the soil. Each hole must provide enough room for each plant. Once you are done with digging, you should gently remove the small plants from their original containers. Place the baby plants in their holes and cover with soil. If you areusing seeds, you need to read planting instructions on the packet. Those instructions will clarify the necessary depth for each plant.
Step 2: Expose Your Babies To Sunlight
Herbs need direct sunlight to thrive. 5-6 hours daily is the average required period of sunlight exposure.
Step 3: Balance The Watering
Make a balanced watering routine. Neither too much of water, nor too dry. Moist soil indicates proper watering.
Step 4: Harvest
Proper and regular care will let your herbs thrive. Once they are fully grown, you can start enjoying their taste in your food. Picking up older leaves will allow healthy growth of new ones.
Conclusion
Growing a beautiful windowsill garden is not impossible. Providing proper care is your key for success. Following the steps of this tutorial will guide you, as they are the result of a successful experience. Express your love for nature and add a touch of freshness to your home. Lack of space is no longer an acceptable excuse. Your windowsill garden will be a pleasant addition to your home. Hopefully you have enjoyed this tutorial. I can't wait to read your opinions and your own experiences in the comments. Don't forget to share the article with your friends, if you like its content.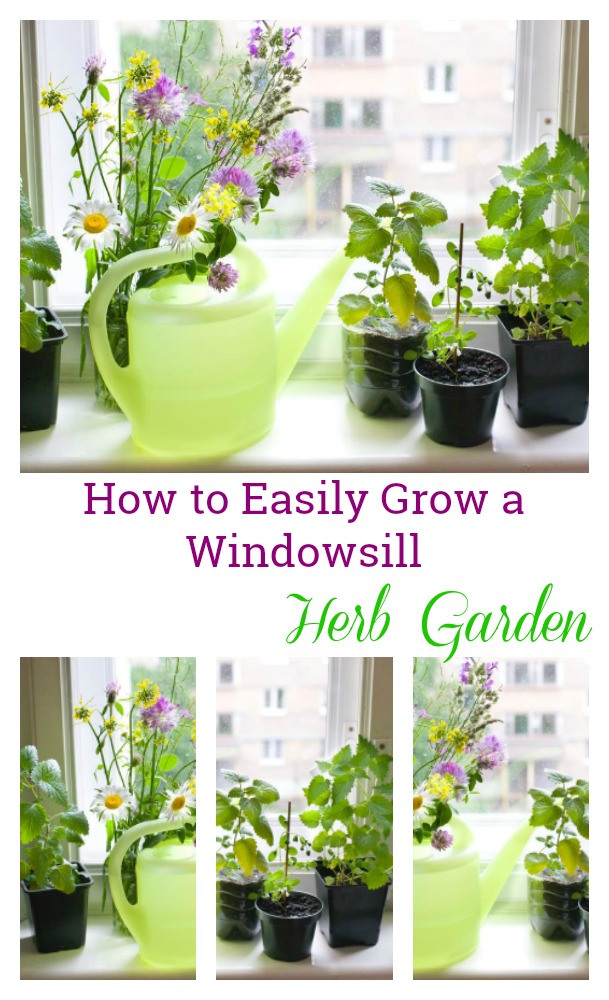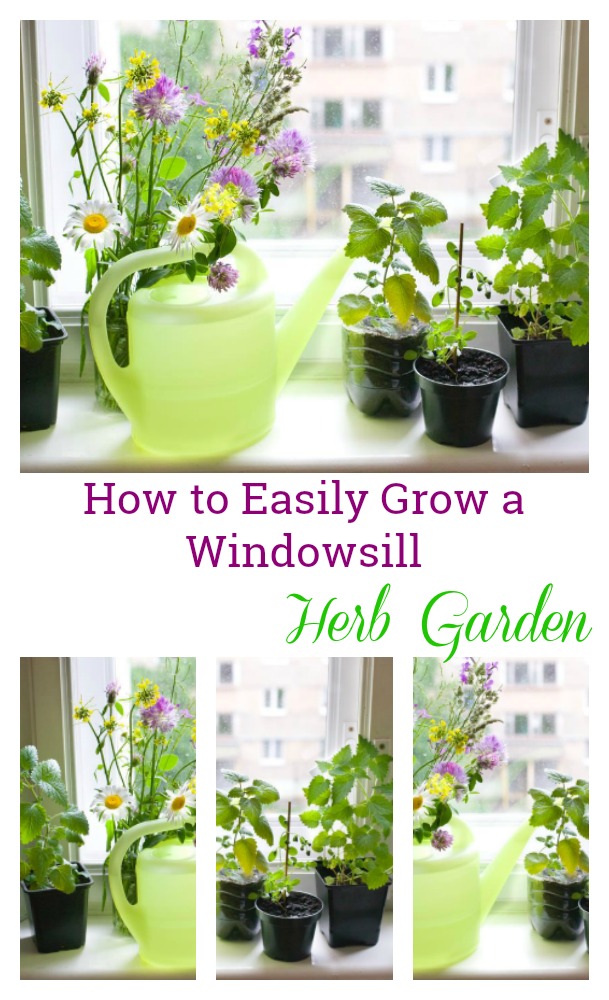 Thank you Ann for joining us today, you can find more of Ann's wonderful gardening tips at The Green Hand.