French Onion Rice Casserole Recipe
This is such a staple recipe in my house that I can't believe I've never posted about it before. I can't take credit for it; it's one that my girlfriends mom made for us years ago and I have been making it ever since.  People will think you spent a whole bunch of time on it but really It takes about 3 minutes to pour the ingredients into a casserole dish but don't tell your guests that!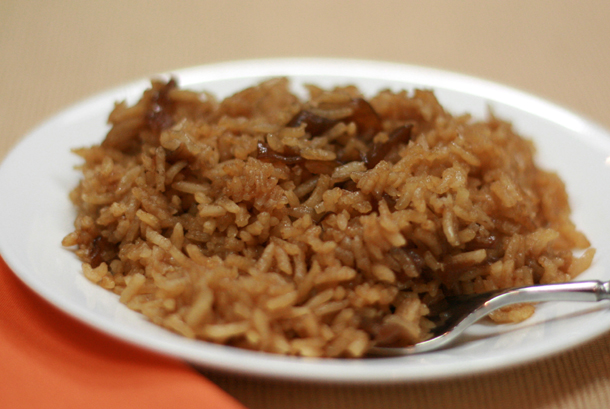 Picture via
2 cups rice (uncooked)
16 oz can beef consomme soup
16 oz can french onion soup
1/2 to 1 butter stick depending upon how healthy or naughty you want to be
1 can of water
Combine all ingredients into a lightly greased 2-quart baking dish. Cover and bake at 325° for  about an 1 hour.  Stir occasionally while it is cooking.
 Serves 6 to 8.
Told you it was easy!
~Enjoy~
Linking up to Shine Your Light