Smoky Paprika Grilled Shrimp Skewers
It's time to fire up that grill with the Fourth of July right around the corner. These Smoked Paprika Grilled Shrimp Skewers are so tasty and make a delicious appetizer, perfect for any get-together! A simple blend of smoked paprika, garlic and red pepper give these shrimp an amazing smoky flavor with just a small amount of heat.
We won't be celebrating like we normally do this fourth, instead, we will be headed out to wine country for our anniversary.  The private villa we normally stay at will be opening for the first time in 3 months and we will be the first guest to stay so I'm feeling pretty comfortable; being it our first time away since quarantine.  My hubby and boys have been out camping quite a few times in the middle of no man's land while I stayed home in my comfy bed so I'm pretty excited.   I feel like I'm breaking out of jail.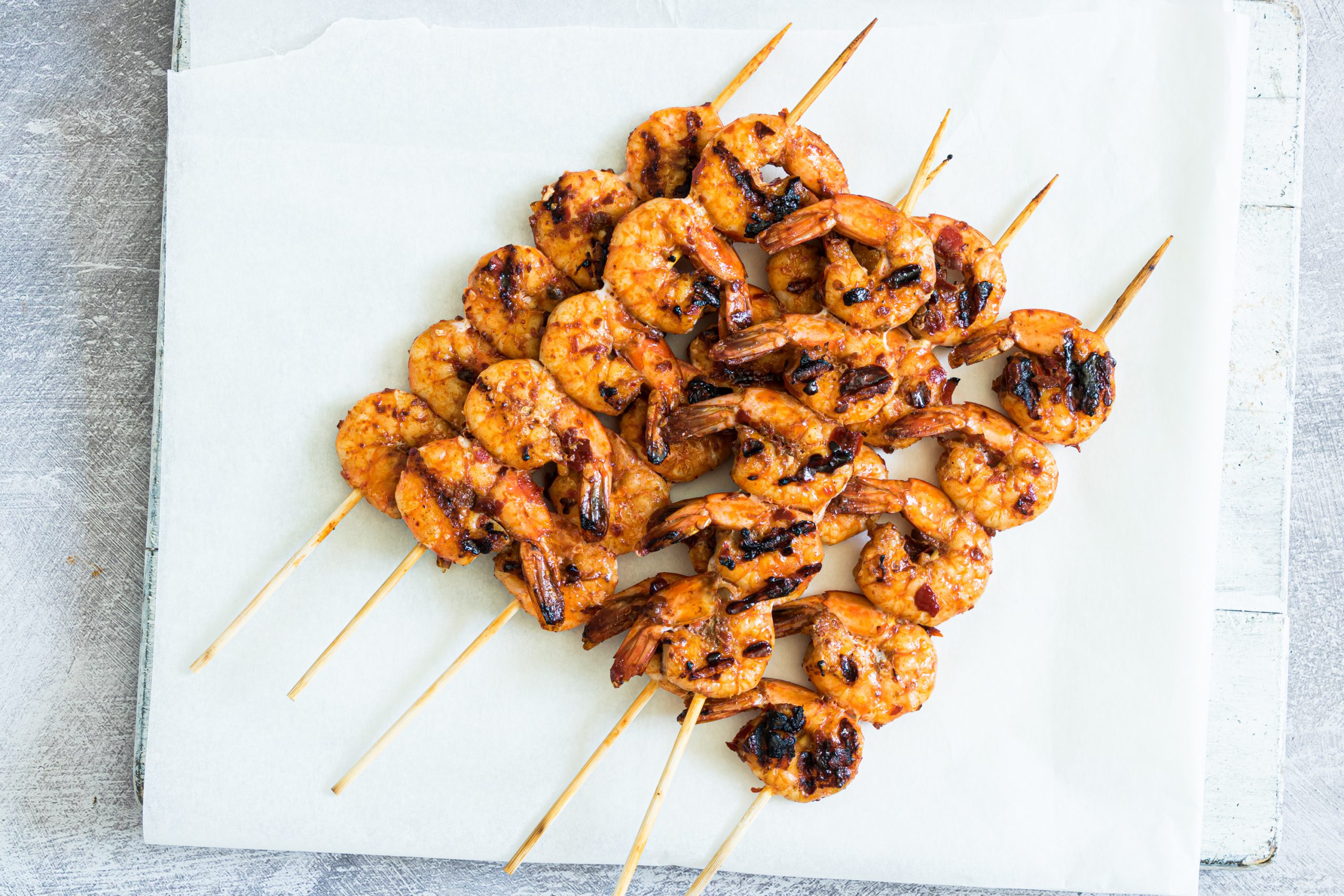 Ingredients
Makes 6-8 skewers
1.     2 tbsp. olive oil
2.     1 tbsp. lemon juice
3.     1 tsp. smoked paprika
4.     1 tsp. minced garlic
5.     Red pepper flakes to taste (optional)
6.     Sea salt flakes to taste
7.     1 lb. peeled cleaned shrimp
Method
1.     Soak bamboo skewers in water for 30 mins before using.
2.     Mix together olive oil, lemon juice, smoked paprika, garlic, red pepper flakes and salt in a mixing bowl
3.     Add the shrimp to the bowl and mix until coated.
4.     Let the shrimp sit for a minimum of 30 minutes.
5.     Preheat the grill (or charcoal grill) to medium heat, oil the grates and grill the shrimps for 2-3 minutes per side until opaque.
6.     Transfer skewers to a plate and then serve.
TIPS: If you're using wooden skewers, soak them in warm water for 30 minutes beforehand, so they don't burn on the grill.
There's just a touch of heat in the glaze from the red paper,  you can add a little extra if you like HOT!
Always buy wild shrimp, or buy farm-raised shrimp from the U.S. or other countries where antibiotic use in shrimp and shellfish is illegal.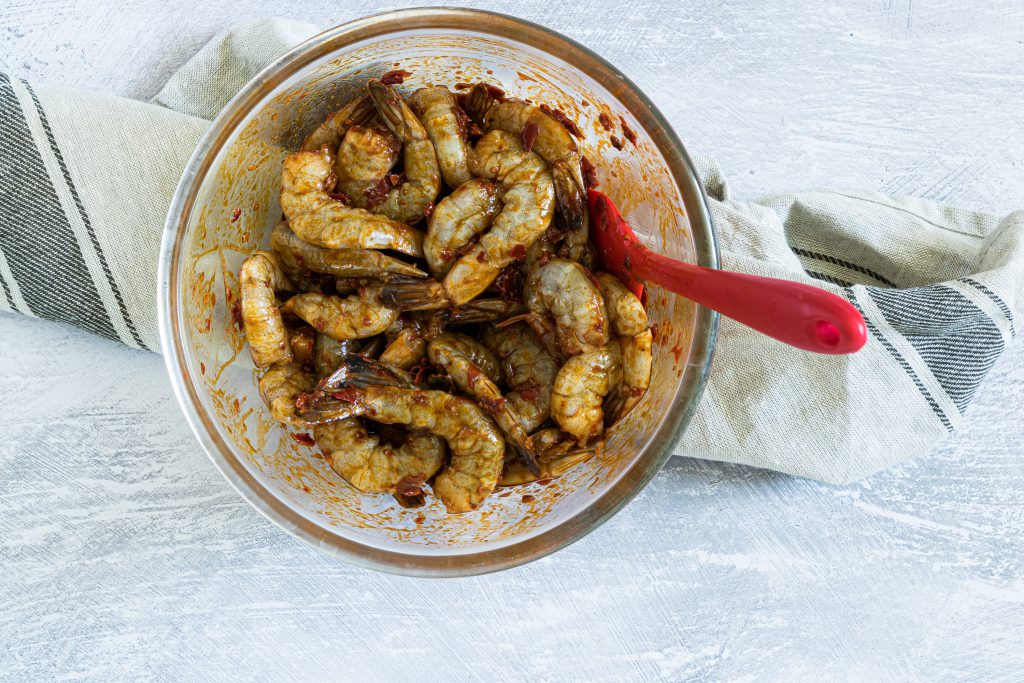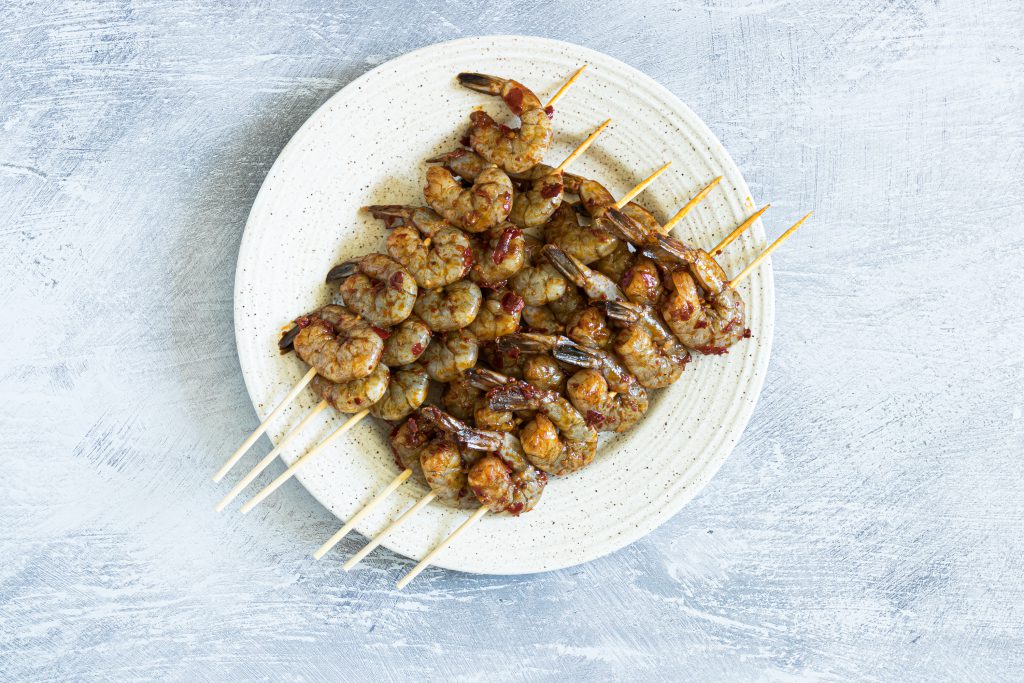 These guys are super easy to make and are perfect finger foods.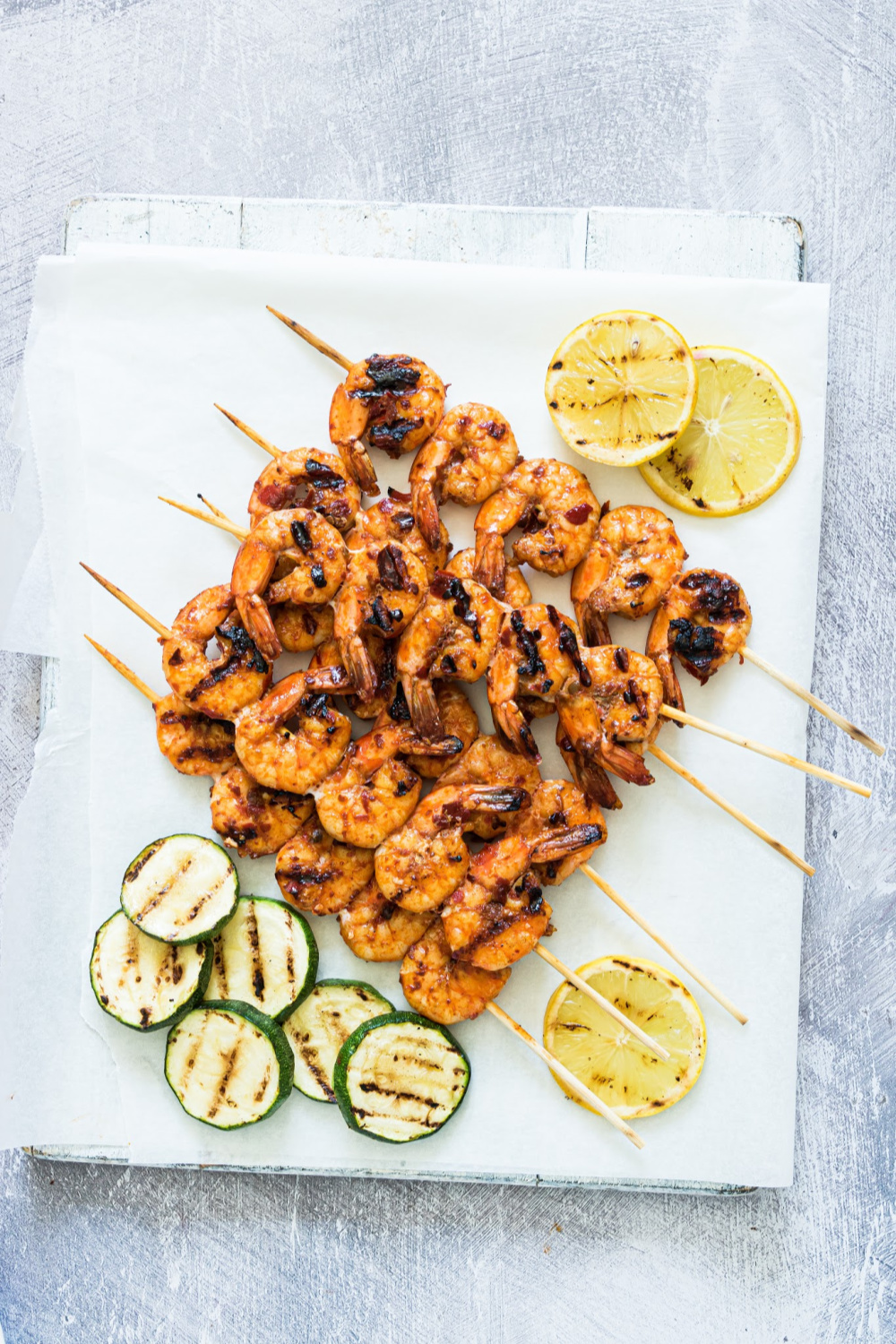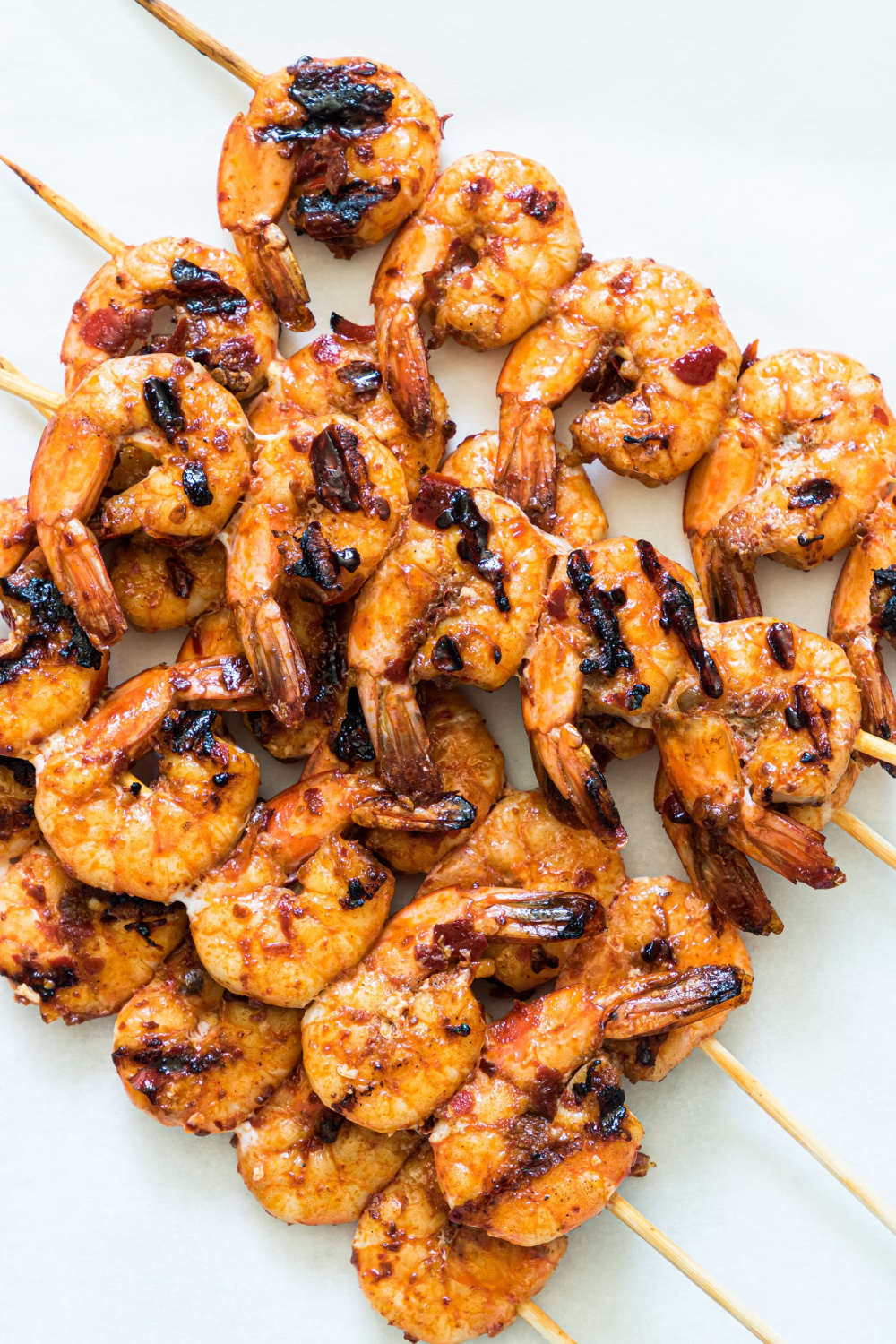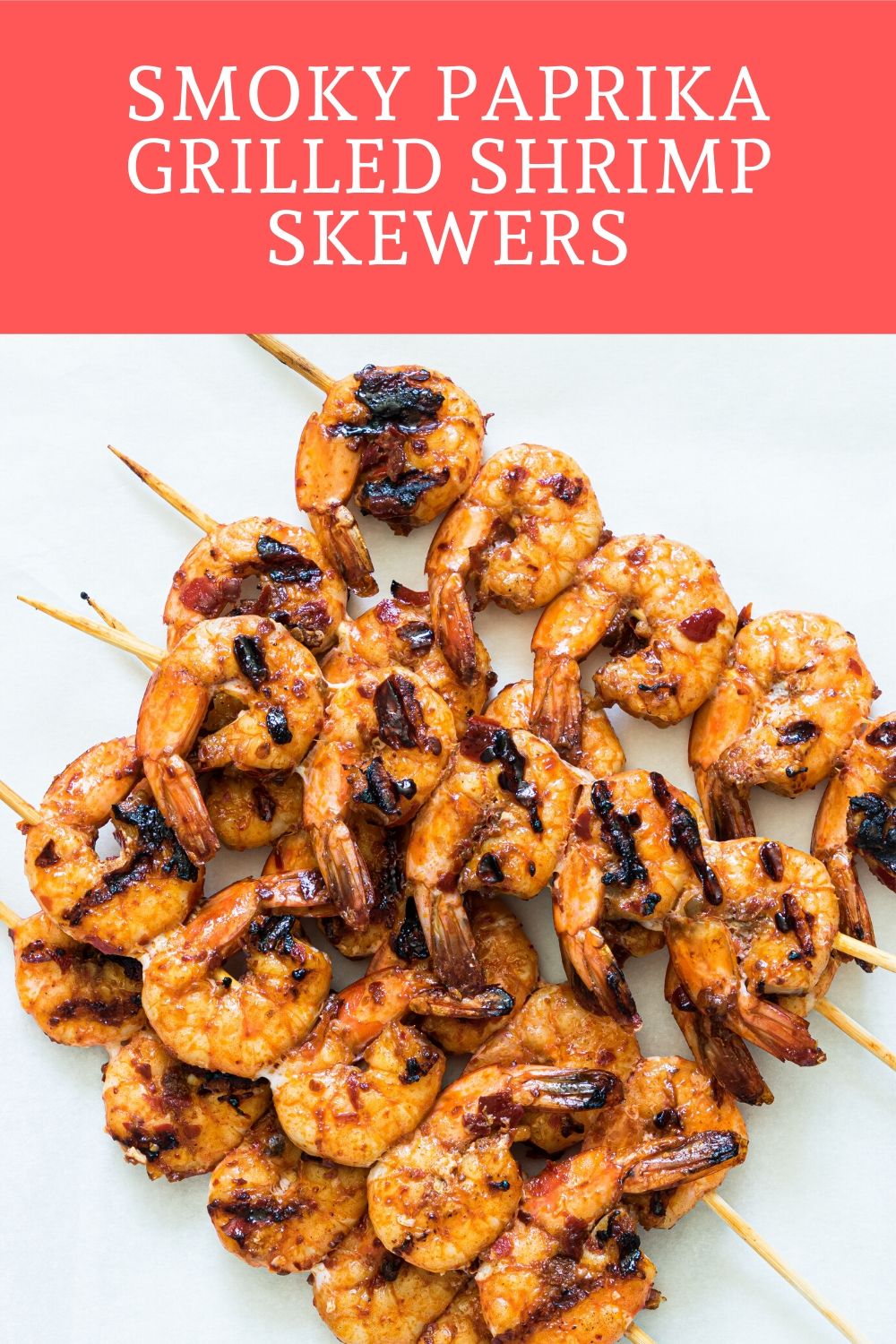 Until we get back to entertaining again, these will stay on our weekly menu rotation, sometimes I even use them for fish tacos!
Wishing everyone a wonderful and safe weekend!