Ombré Valentine Heart Using Eraser Dot Art
If you have a pencil and some paint you are all set to make this fun Ombre heart using eraser dot art for Valentine's Day. I used these little pre-stretched canvases but you could really paint this on any surface.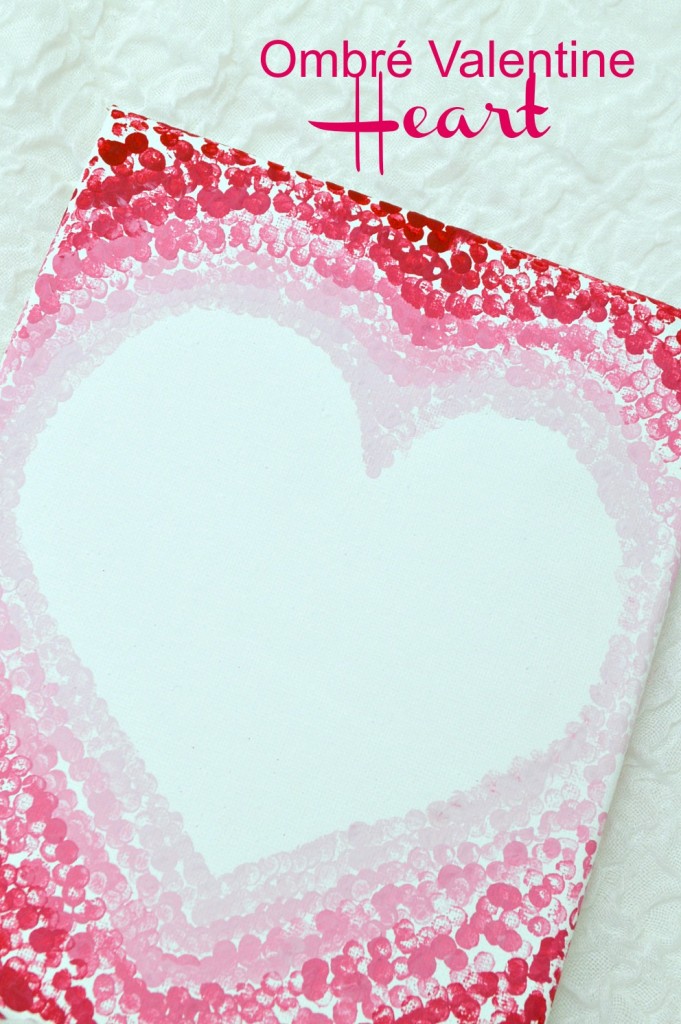 Supplies:
Paint ~any color combination as you wish~
Pencil eraser or cap of a pin
Heart cut out using scissors
Canvas or other material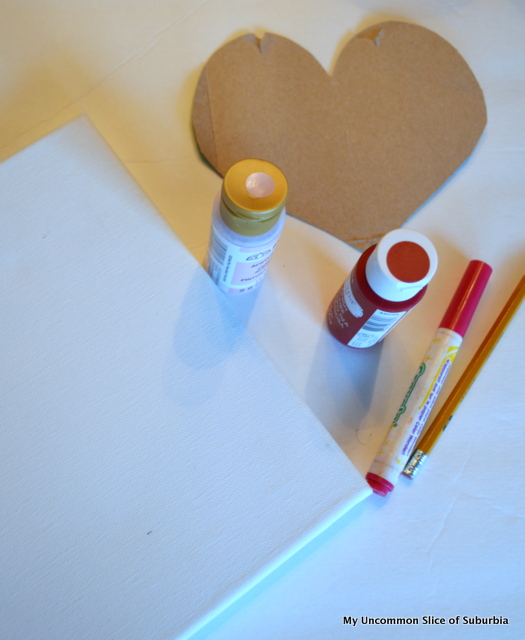 Start by cutting out a heart and lay the shape over your canvas. Tape it to the canvas using painters tape so it won't tear when you take it off. You can also very easily just hold it down with your other hand. Squirt some pink paint onto a plate and dip and lightly press the eraser end of the pencil into the paint.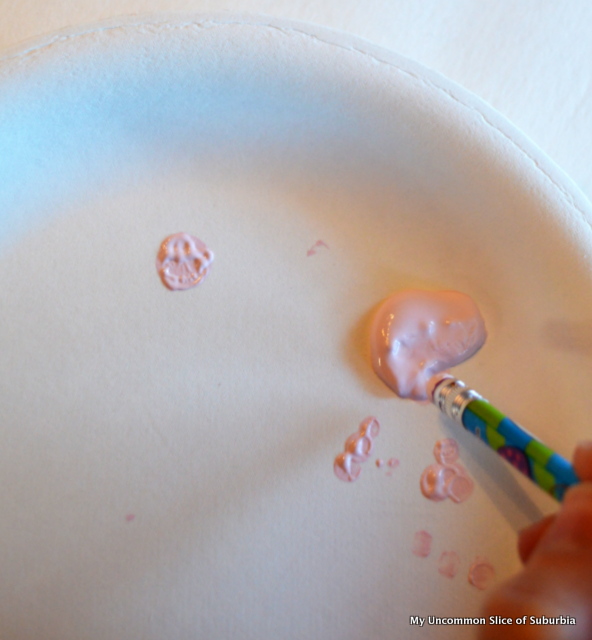 Go around the outline of the heart one time, you can now remove the heart from the canvas.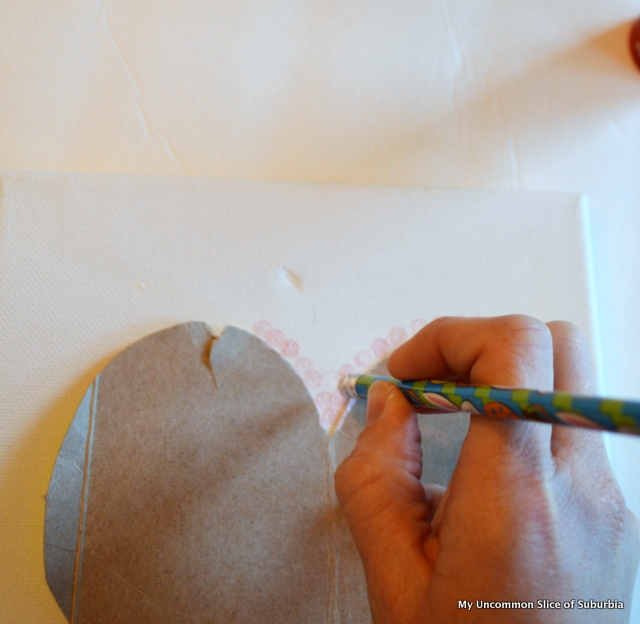 Next, add a little bit of red to the pink and mix, continue going around the outline of the heart as many times as you would like. Repeat adding a little more red each time to darken the paint to get the Ombre affect.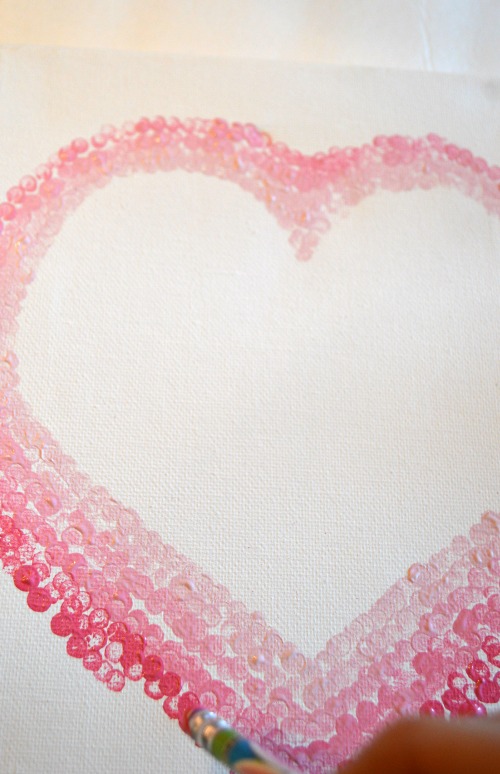 Voila, you are left with a gorgeous piece of art!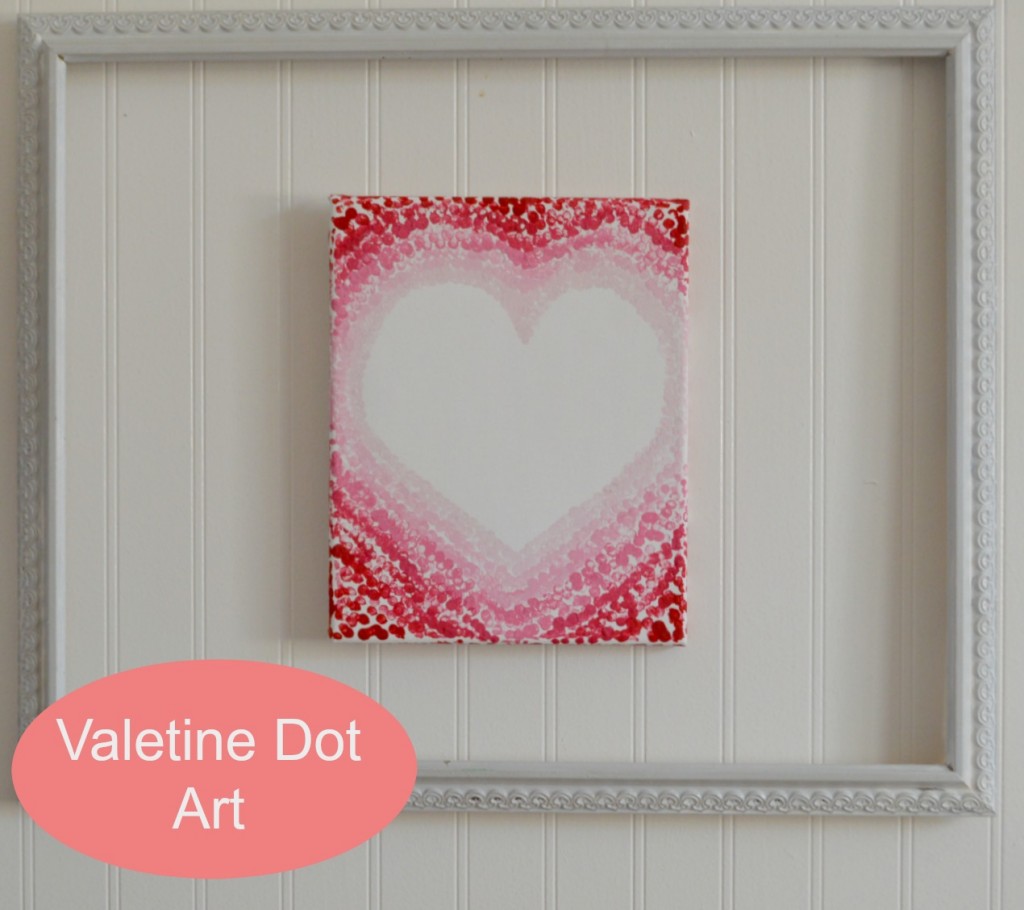 Thanks so much for stopping in today!