Crock Pot Potato Cheese Soup
Do I have a yummy recipe for an easy crock pot baked potato cheese soup for you today. I know we are in the midst of spring and it isn't necessarily soup weather. However, when the kids are sick nothing is better then a nice bowl of hot soup!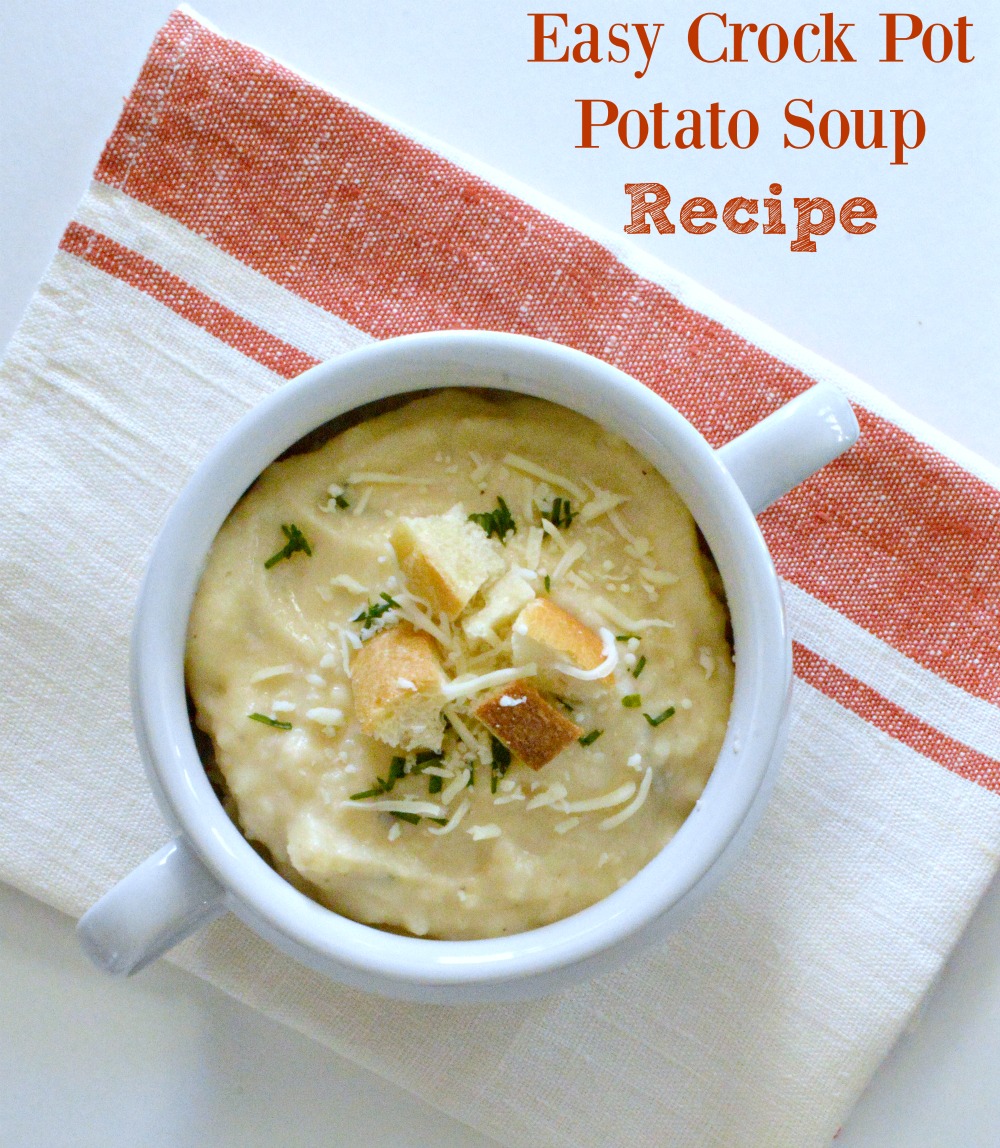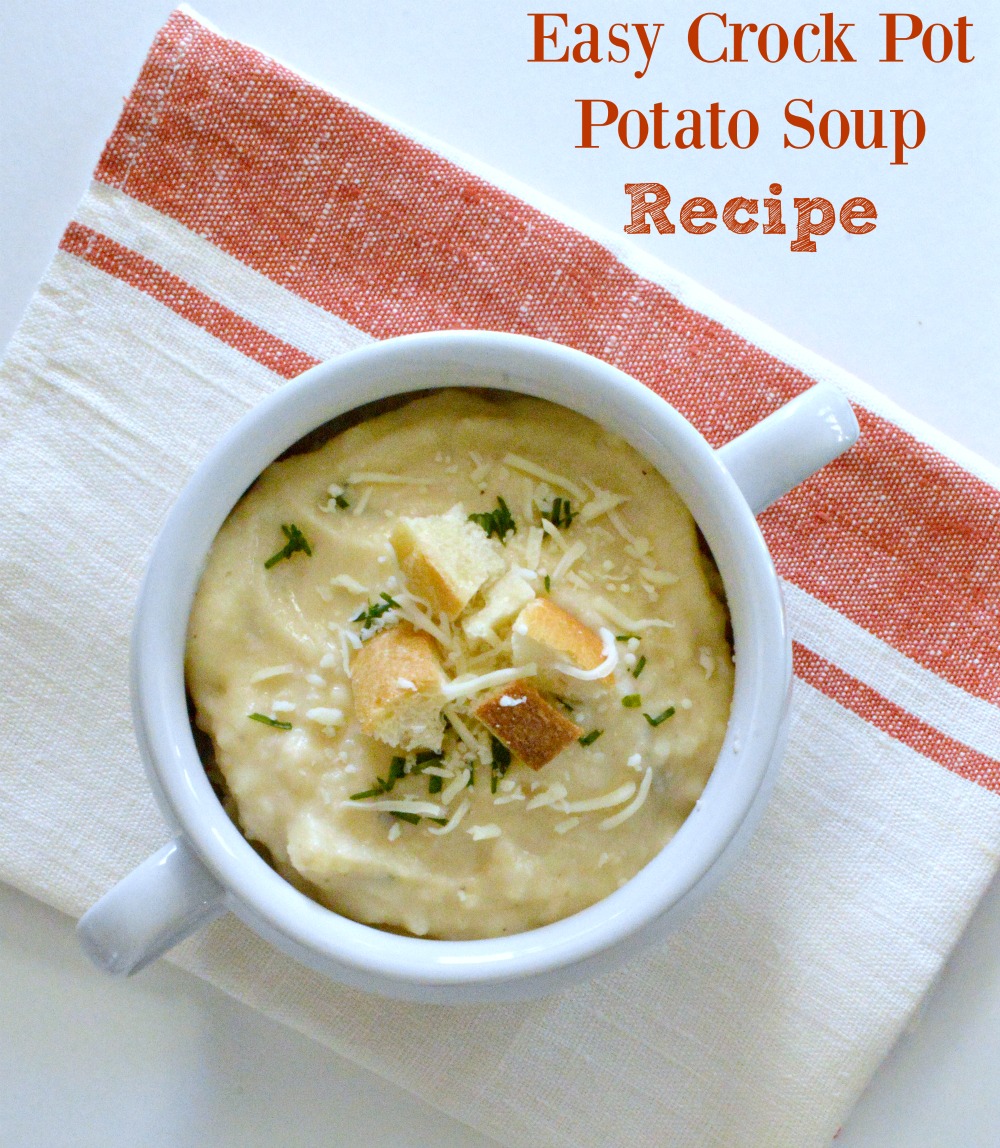 SERVINGS
6-8
YIELD
2 cup servings
Ingredients
6 large baking potatoes, peeled, cut in 1/2 -inch cubes
1 large onion, chopped
1 quart chicken broth
3 garlic cloves, minced
1⁄4 cup butter
2 teaspoons salt
1 teaspoon pepper
1 tablespoon parsley
———–
1 cup cream or 1 cup half-and-half
1 cup shredded cheddar cheese
3 tablespoons chopped fresh chives
————–
Toppings (all are optional or add your own favorites)
Sour cream
Turkey bacon
Cheese
DIRECTIONS
Combine first eight ingredients in a large crock pot; cover and cook on HIGH for 4 hours or LOW for 8 hours (potatoes should be nice and tender).
How you want to blend the soup is completely up to you. If you like chunky potato soup, just mash them.  Looking for something a little smoother use an immersion blender. Can't stand chunks, dump the soup into a blender then return it back to the crock pot.
Stir in cream, cheese and chives.
Once the cheese is melted you are ready to serve with all of your favorite toppings.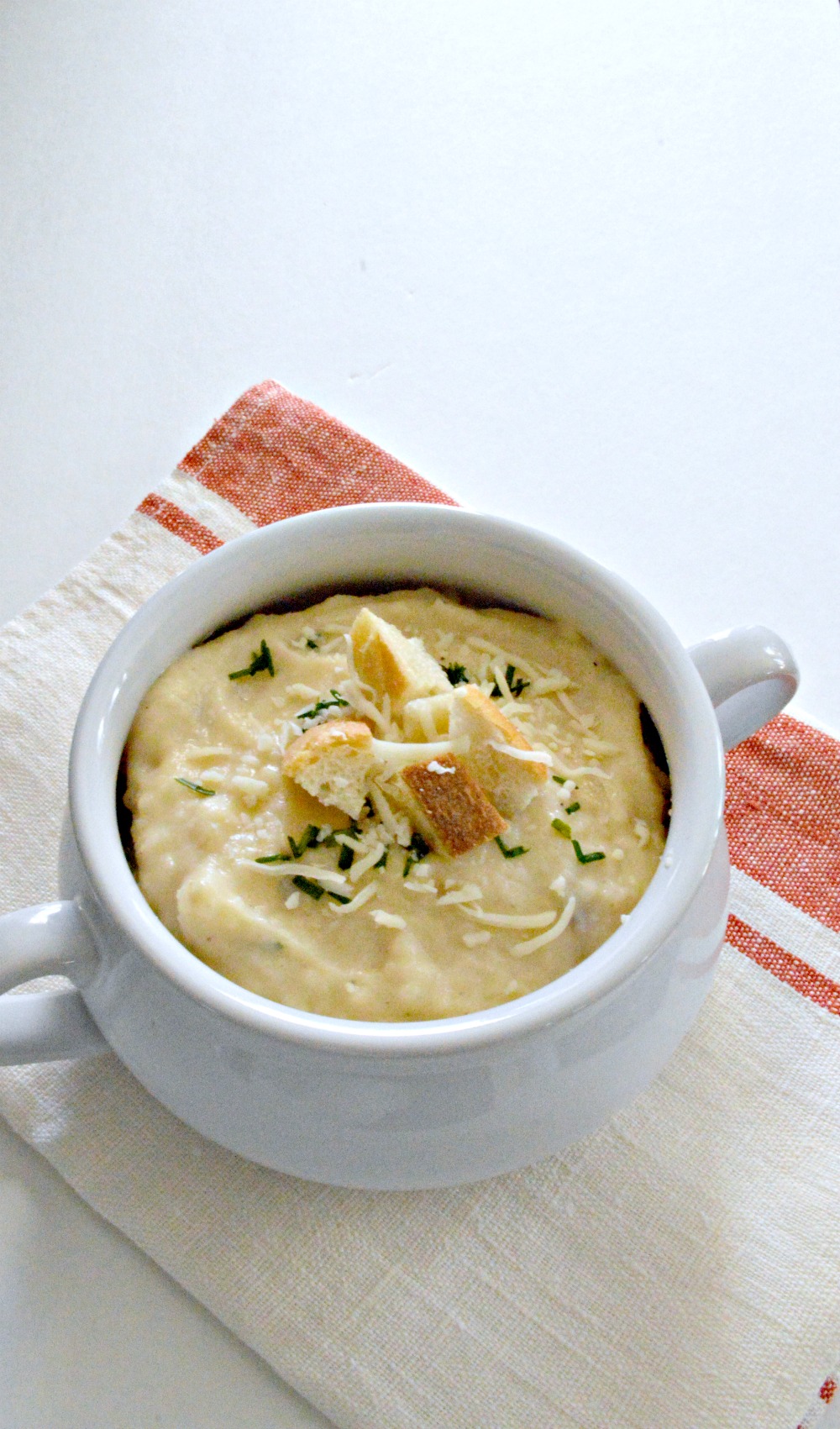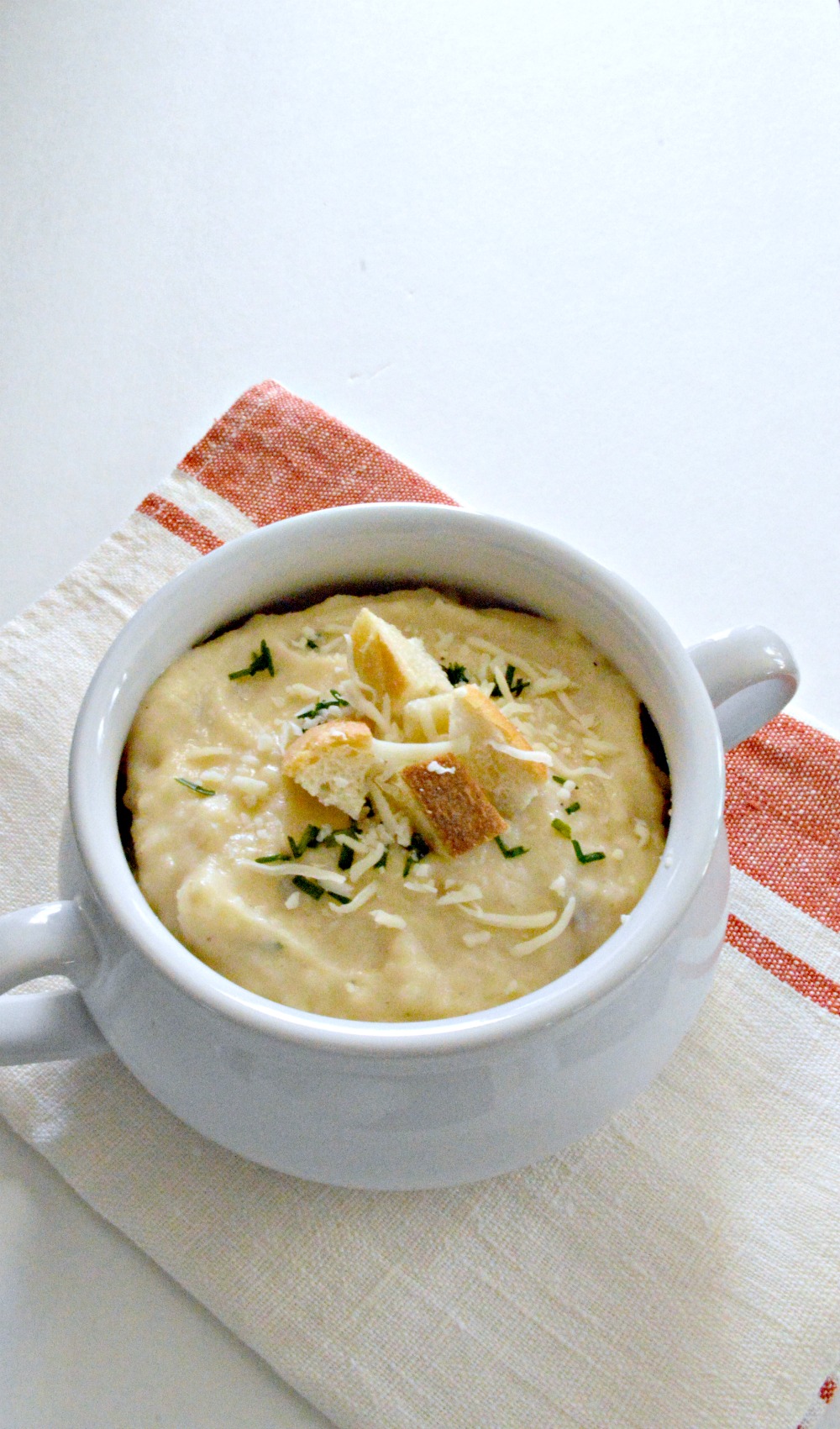 Perfect recipe for a busy weekday dinner, hope you enjoy!